This article may contain *affiliate links. Please see our affiliate disclosure for more details
Welcome to our look at soap affiliate programs. Yes, you read that right, affiliate programs that pay you a commission for promoting their soap.
It just goes to show you that any product or service is most likely going to have an affiliate program that you can leverage to earn commissions with your passive income website.
These soap affiliate programs don't really fit into anyone given niche unless you are blogging about designer soaps or handcrafted soaps or something along those lines.
But that's not the limit of these affiliate programs you can use these programs in a wide variety of niches.
They work great for parenting niches, baby niches, green cleaning niches And those are just a few of the examples of where you can deploy these affiliate programs to help add a new layer of monetization to your blog or website.
These soap affiliate programs are fantastic but by themselves, they don't really mean much. You have to have a strategy to get traffic to these affiliate links and a strategy to convert them into commissions.
There Is Just Something About Owning Your Own Business. Being Your Own Boss. Building Something From The Ground Up With Your Own Hands. Especially When It Is This Easy To Get Started.
---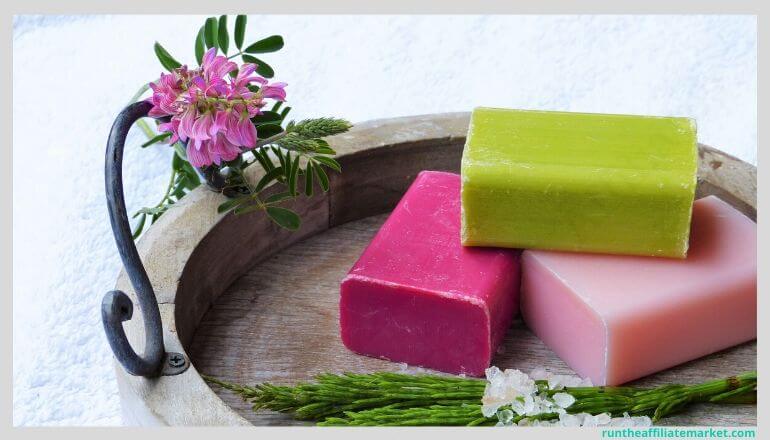 What Is A Soap Affiliate Program
A soap affiliate program is a program designed to allow content creators to monetize they're content with affiliate links to these soap partners.
When an affiliate marketer places their affiliate links into their content and one of their readers uses that link and then makes a purchase the affiliate marketer makes a small commission on that sale.
Typically, the affiliate marketer will place these affiliate links that take you to the soap affiliate programs within related content that should be natural and unobtrusive.
It's one of the reasons why affiliate marketing is sometimes a better option to monetize your website then advertising.
Now that you have some great soap affiliate program ideas you just need to create the content and drive traffic to your affiliate links.
---
Dr. Squatch Soap Co. Affiliate Program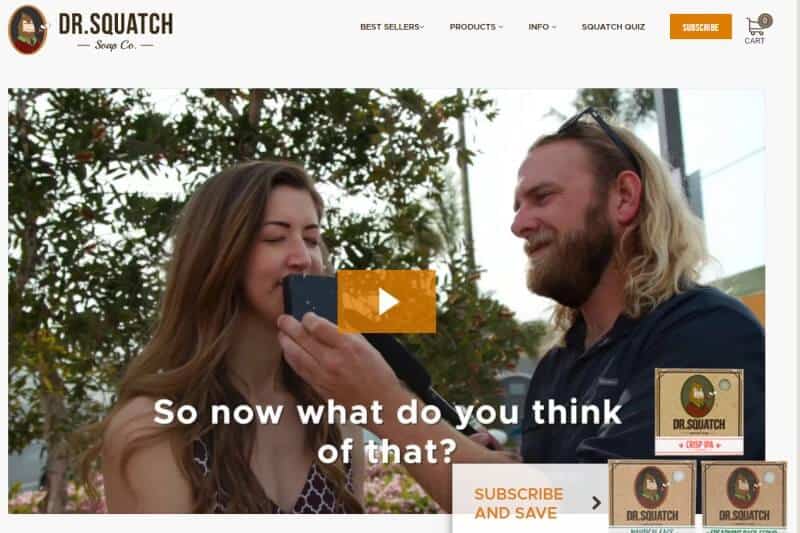 This soap company offers a decent variety of organic soaps, colognes, candles, and other bath and body products. The scents seem to be geared more towards male grooming with fragrances like rum and pine tar.
A good soap partner for anyone in the male grooming and would probably be a good addition to a general beauty blog if you have a men's section.
They also have a subscription option for their soaps but it is unclear if the commission is recurring with those soap subscriptions. Be sure to ask about it when you join.
The commission is a rock-solid 8%. While not as high as some of the others on this list it is still a good commission for a soap niche affiliate program.
The tracking cookie is only 15-days, which is a little bit shorter than I like to see. However, for these types of products, it should not be much of an issue. These aren't high-ticket items that require a really long tracking cookie.
---
I Heart Crete Natural Products Affiliate Program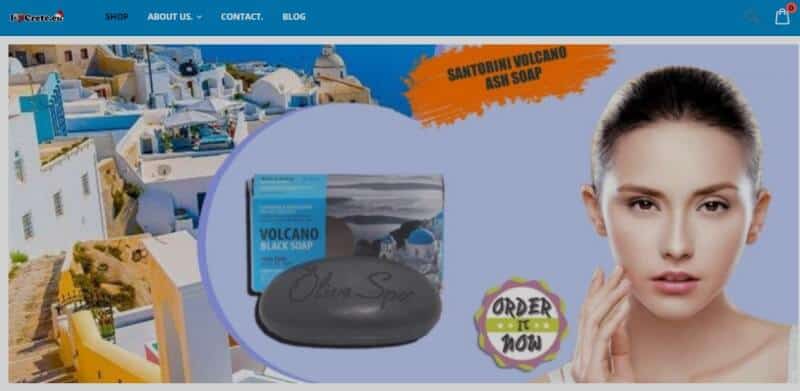 This program has a nice selection of products for Crete and nearby regions. Their soap offerings are pretty modest but they look to be good products that you can promote fairly easily.
Lava soap seems to be the biggest draw for their soap products and is one that might be a good place to start for your soap niche website.
The commission is an incredible 25% on all qualifying sales. If your readers like the brand and products then this could be a good earner for you. The tracking cookie duration is a standard 30-days. Plenty of time to make a sale and earn the commission you deserve.
I Heart Crete is part of the ShareASale affiliate network and offer auto-approval into their affiliate program. This makes it a great option for someone just starting out with their blog or website.
---
Merkaela Affiliate Program

Merkaela is not strictly a soap affiliate program. Soaps are a part of their subscription boxes and you can purchase a couple of bars off the website like shea butter and peppermint soap bars.
They also offer candles and some bath salts for your audience to purchase.
But there's enough overlap between soap Niche and Beauty niche websites that you could easily use this affiliate program for either of them.
It's always good to have at least one subscription box service in your affiliate strategy to try and get those recurring commissions if possible.
The 10% commission is fantastic to see for an affiliate program that has a subscription box with it. While they do have a few separate products I think it's their subscription box that really makes this affiliate program appealing.
The tracking cookie is fantastic as well. They offer a full 60-day tracking cookie so you have plenty of time to make a sale and you get a bunch of return days just in case your audience member doesn't buy something on their first stop.
---
From Nature With Love Affiliate Program

From Nature With Love has a very large selection of various soaps and other natural Bath accessories for you to promote on your bath and body, beauty or skincare Niche websites. In addition to a traditional soap Niche website.
The company has been around since 1997. That type of longevity is a marketing point for your promotional efforts.
The tracking cookie information was not publicly available when I researched this affiliate program for this article. Therefore you're going to have to ask about it when you are accepted into this affiliate program.
The commission is a very solid 8%. Why we love to see affiliate commissions hit that double-digit Mark this one comes just a couple of percentage points shy but the quality and breadth of their products really make up for the slightly lower commission from some of the others on this list.
Ultimately you'll have to decide whether or not this affiliate program converts well enough at the 8% commission point to make it worthwhile for you to promote.
---
Coconut Coast Handmade Soap Co. Affiliate
Coconut Coast Handmade soap is crafted with the finest olive, palm and coconut oils. Their products are also certified vegan which can help to promote them with specific audiences.
Some of the fragrances include Lavender, lemongrass and rose soap, to name just a few. They have a pretty large selection to choose from. This all-natural soap company is based out of Hawaii.
The 15% commission is very nice and makes your promotional efforts worthwhile when you know there is a good-sized commission waiting for you at the end.
The tracking cookie duration was not readily available so be sure to ask about it when you sign up for their program.
---
Grow And Make Affiliate Program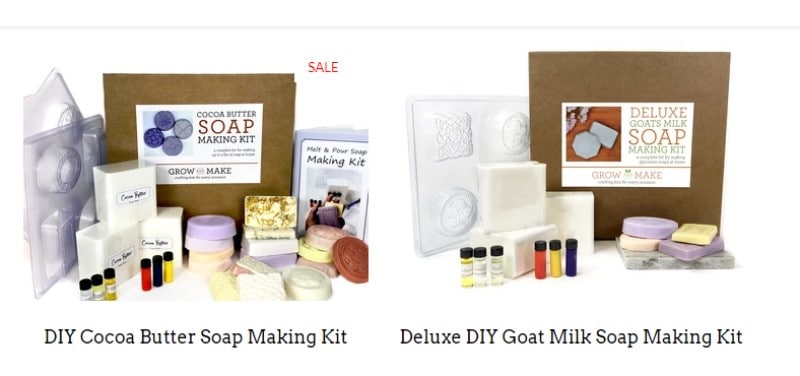 Grow And Make has a huge variety of do-it-yourself kits for just about anything you can think of making. This is not just a soap affiliate program.
They have a nice selection of a half-dozen or so do it yourself so kids and that's what you're going to be promoting for your soap Niche blog.
But you could leverage this affiliate for a number of different blogging niches. They even have a do-it-yourself barbecue sauce mix in there for a grilling niche website. It might seem random but this is the type of really creative stuff that you can find at Grow and Make.
The reason I point this out is that your affiliate link works for the entire Grow And Make site. So even if they click on an affiliate link that takes them to the do-it-yourself soap product and then they decide to buy something else you will still get a commission out of it.
The affiliate terms for the grow and make affiliate program are outstanding. These are the types of numbers for the track and cook in the commission that you really want to see from an affiliate program.
They offer a very nice 15% Commission on all qualifying purchases that your audience makes through your affiliate links. Double-digit commissions are fantastic and the soap Niche seems to have a ton of them that run not only into the double digits but upwards of 15% as well.
The tracking cookie follows suit with the Great Commission. They offer a 60-day tracking cookie that will ensure that any clicks on your affiliate links are going to have ample time to be turned into a commission when your audience decides whether or not to make the purchase.
---
Soap Making Fun Affiliate Program

Soap making fun offers digital training products in the soap making and soap business niches. Their products teach you how to make soap from scratch for using a variety of methods.
They also have some digital products that teach you how to set up your own soap business online.
This is a ClickBank hosted digital product and as such you're probably going to need to do a little extra promotion to really convince people that this is a good product.
you have to evaluate this product yourself and then see if it's something that's going to resonate with your audience if not you need to move on to a new affiliate program regardless of the incredible commission that this one offers.
Speaking of that Commission…
The first thing I think you're going to notice about the affiliate terms is the Staggering 67% affiliate commission that Soap Making Fun offers its affiliate partners.
The reason the commission is so high is that this is a digital-only product. This is basically about the average size commission that you're fine for a lot of these affiliate programs that offer these digital training or ebook type products.
The tracking cookie information was not directly available but this is a ClickBank hosted affiliate program. Typically you get 60 days on ClickBank hosted affiliate Partners. So I'm going to use that as the Baseline for the tracking cookie duration.
If something changes or I get more information I will update the tracking cookie information for this affiliate program.
---
Defense Soap Affiliate Program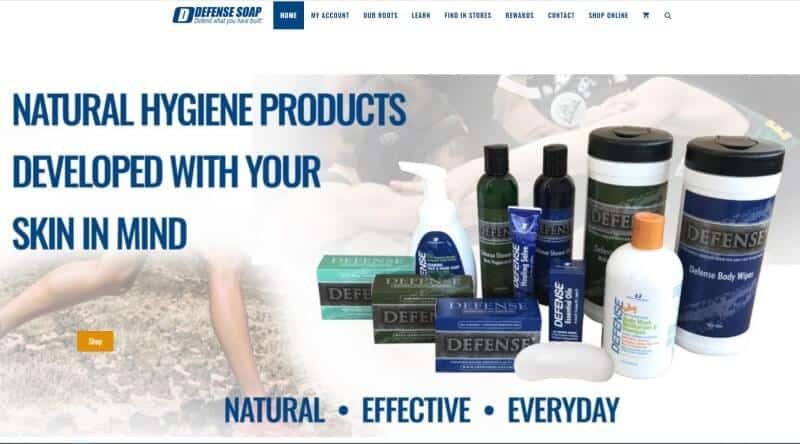 Defense Soap offers a line of soap, shampoo and body washes that seem to be designed for men. Their overall feel is one of activity and I think this affiliate would work well in a male grooming niche website, but also in a fitness or bodybuilding type niche as well.
The tracking cookie was not available at the time of publication so be sure to ask about it when you join their affiliate program.
The 10% commission is excellent for a partner in the soap niche. This will make promoting their product much more rewarding knowing you are getting a fair commission.
---
Apple Valley Natural Soap Affiliate Program

Apple Valley Natural Soap has a very nice selection of shampoo, body and facial bars that you can promote on your soap or beauty niche website.
They also offer some other bath and body-related products as well as some soap bars for your pets, making the pet niche another viable niche for their products.
Their products are always cruelty-free.
Apple Valley Natural Soap uses a tiered commission structure for their affiliate program. The commission starts at 6% and then moves up in a performance-based structure.
Here is how it works:
| | | | |
| --- | --- | --- | --- |
| Tier 1 | Base Commission | 0$ | 6.00% |
| Tier 2 | Total Sales Greater Than | 800$ | 9.00% |
| Tier 3 | Total Sales Greater Than | 2000$ | 12.00% |
The tracking cookie information was not readily available when I wrote this article so be sure to ask about it when you sign up for their affiliate program. Apple Valley Natural Soap is part of the Affiliatly Network.
---
Grondyke Soap Company Affiliate Program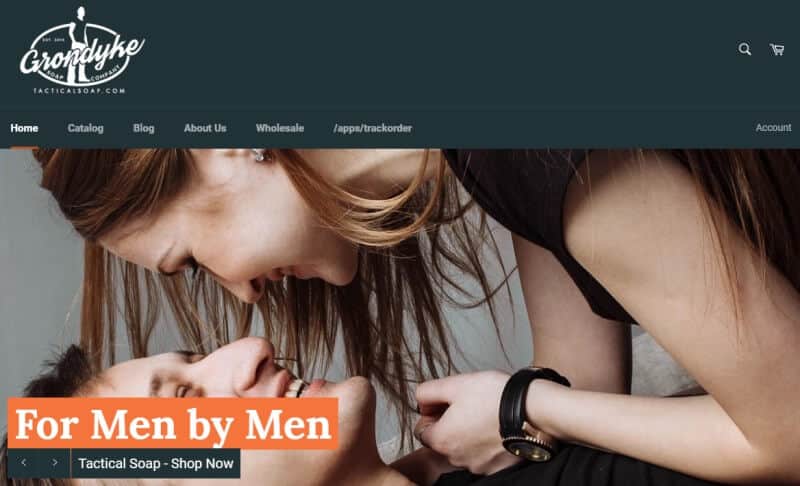 Grondyke Soap Company is an online soap store that is focused on men's grooming and bath products. The selection isn't huge but they have a decent amount of themed soaps as well as beard oils.
The 25% commission is staggering for this type of affiliate program. It is hard to pass up but make sure it converts with your audience before pushing it too hard. That said, this is a great partner program for anyone in the male grooming or soap niches.
You could probably fit it into a general beauty niche if you create some content around male grooming as a category instead of a full-on niche.
The tracking cookie is no slouch either. A full 60-day duration is what you will get when someone clicks your affiliate link. That is a lot of time to make a sale and a nice set of returns days to ensure you get that commission.
The Grondyke Soap Company affiliate program is part of the Refersion affiliate network.
---
Wrapping Up The Soap Affiliate Programs
That brings us to the end of our look at these wonderful soap affiliate program ideas. when choosing which ones to really put the time and effort into you need to consider a few factors for each affiliate program.
Don't just look at the commission. Factor in the quality of the products how well those products are going to resonate with your particular audience and make sure that the conversion rate is going to be something that you can make money with.
Don't hold on to high commission affiliate if they're not producing for you. Move to something that works a little bit better with your particular blog audience.
But remember, selecting the perfect soap affiliate program for your website is just a small part of the larger battle that is affiliate marketing.
You were going to need to drive traffic to those links. You were going to need to make sure that your conversions are where you need them to be to create the passive income that you deserve.
Don't go it alone. Get the best learning tools and community to help you build your online dream. Check it out here.
Thanks for stopping by and have a wonderful day