This article may contain *affiliate links. Please see our affiliate disclosure for more details
Treat your blog readers to some great bath and body products and treat yourself to some great added income with these 10 bath and body affiliate programs. These partner programs are not for any particular niche. You could use them for a wide range of blogs and they would fit in just fine.
I put together this list to give you some ideas on what an affiliate marketer can use for affiliate programs even if those partners are not lined up exactly with their chosen niche. So we have towel partners, skin-care partners, general bath, and many other types of affiliate programs.
Some of them might not fit your particular niche. Hopefully, you will find something to help expand your income options. A big part of learning affiliate marketing is experimentation. Maybe you are in the skincare niche. Why not try and towel affiliate program and just see if it converts for you.
It is that type of outside the box thinking that can really reveal some "diamond in the rough" affiliates for you to use on your blog.
There Is Just Something About Owning Your Own Business. Being Your Own Boss. Building Something From The Ground Up With Your Own Hands. Especially When It Is This Easy To Get Started.
---
Check Out These Bath And Body Affiliate Programs
---
Bathorium Affiliate Program
Application: Sign Up Here
Sales Commission: 10%
Tracking Cookie: 60-days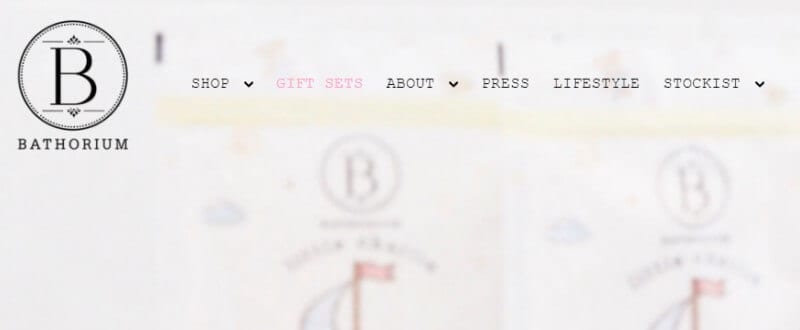 Bathorium is an online retailer of a wide variety of luxury bath products. This company doesn't use any products that were tested on animals and has been featured on some of the biggest television shows in some of the biggest magazines around.
This affiliate partner is a good selection of bath bombs bubble Baths bath related gift sets, and And a few other products including bath pillows and even some health teas.
Bathorium offers its affiliate partners a very good 60-day tracking cookie. This is double the accepted industry standard. Always great to see.
The commission is pretty nice as well. They offer a 10% commission on all qualifying purchases.
Anything 10% or over is a real win for your blog. This is especially true as Amazon continues to cut its rates seemingly every year, if it keeps up you are going to be lucky to get 4% on most of their inventory.
Bathorium does not have the largest selection of products around but they are very good products. The Pride themselves on these luxury items and it shows.
You can have this come across in your promotions to make their products that much more appealing. Their cookie and the commission are outstanding as well making this a very good well-rounded affiliate partner.
---
Tubby Todd Bath Co Affiliate Program
Application: Sign Up Here
Sales Commission: 10%
Tracking Cookie: 30-days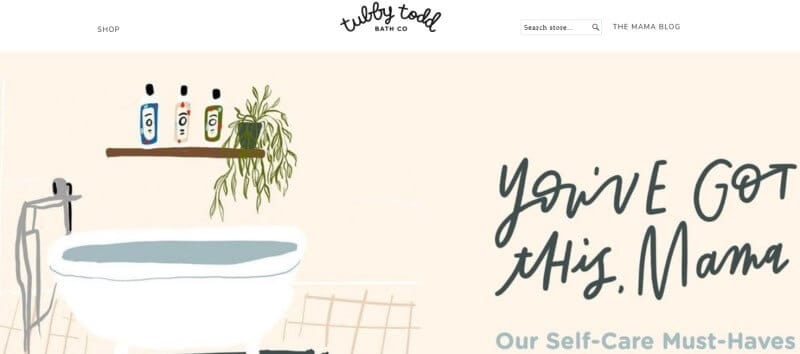 Tubby Todd Bath Co. has a relatively small selection of bath and body products including ointment Hair & Body Wash skin creams bubble baths and some massage oils. I also have bath bombs and a few gift sets.
They also have a couple of subscription boxes ever monthly bath bomb subscription box and a baby's first-year subscription box. Either one of these is going to be great if you can get them to convert because they would give you a recurring commission when you make a sale on one of them.
The affiliate terms provided by Tubby Todd Bath are pretty standard and are still pretty good. The 30-day tracking cookie is fine and really the minimum of what you want to see for a cookie duration.
The commission is 10% which seems to be about the average for these smaller affiliate programs.
The large retailers seem to be dropping to 5% or lower on most of their products so it is nice to see that there are still places that reward your hard work as an affiliate marketing professional.
The commission and the tracking cookie for this affiliate are very good. The products that this company sells are also very high quality and should be fairly easy to promote. There aren't a whole lot of products but the added value of the subscription boxes they do offer is going to be great for you as an affiliate marketing professional.
---
Aleavia Skin Care Affiliate Program
Application: Sign Up Here
Sales Commission: 15%
Tracking Cookie: 45-days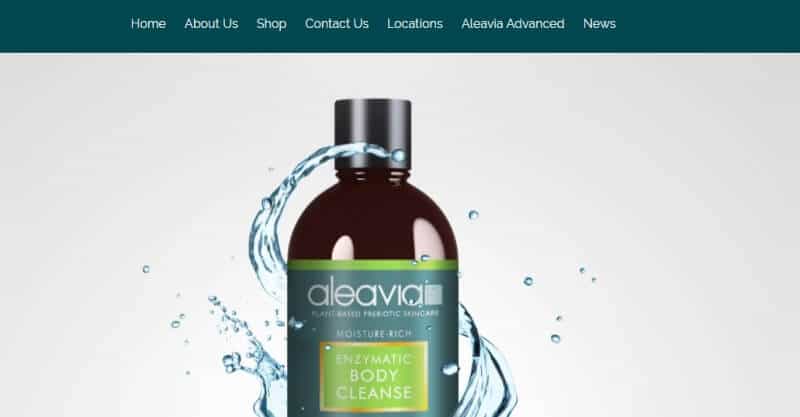 Aleavia has its own line of skincare products. Their unique line of products includes facial creams, nail renewing treatments, skin restoration, and body cleanses. I don't have a whole lot of products but what they do have is unique to their store and pretty high-quality.
You should be able to get a good amount of content out of their product line. Both reviewing the products themselves and taking a look at the company is a hole and writing some content about the background for Aleavia.
Aleavia Skin Care goes above and beyond with their affiliate terms. The 45-day tracking cookie is very good by itself. The duration gives you more than enough time to make your sale and get that commission.
The commission really sets this partner apart from many others on this list. The 15% commission that Aleavia offers is truly remarkable for a retailer that deals mainly in physical products. You really can't beat the terms for the affiliate partner.
The cookie and the commission for this affiliate program are outstanding and make it worth promoting just for that. the products themselves are good which makes the promotion that much easier.
While they don't have enough products to make this a primary affiliate it would work very well as a secondary partner to fill in the cracks left by your primary partner program and to generate content based on their unique brand of bath and body products.
---
Exposed Skin Care Affiliate Program
Application: Sign Up Here
Sales Commission: 15%
Tracking Cookie: 45-days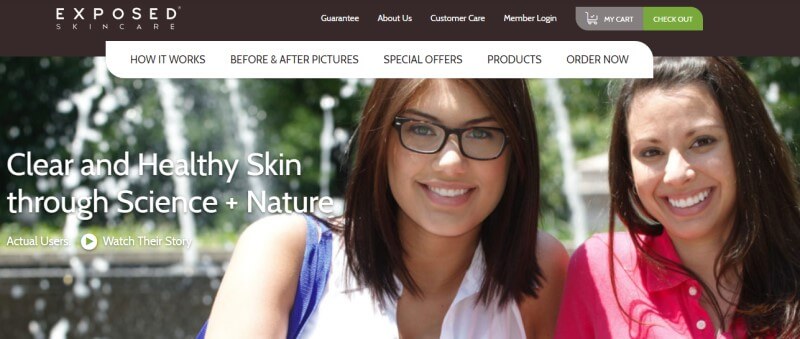 This affiliate only has three products. so that's going to limit the appeal of this affiliate program to a pretty narrow swath of your readers.
It's also going to make it almost impossible to use this affiliate program as a primary affiliate. this partner can be brought in as a secondary partner program in order to generate a little bit of content.
So the product they offer is a skincare kit that deals with acne and Keeps your skin clear using all-natural extracts and no sulfates or parabens.
So this could fall into any number of niches it could be a healthcare niche dealing with the acne or could be a skincare Niche for keeping your skin clear.
Another great set of affiliate terms for Exposed Skin Care. They offer an above-average 45-days for their tracking cookie. The commission is also well above par. Exposed Skin Care offers a robust 15% commission for all qualifying sales made through their affiliate links.
One of the best lessons you can learn from affiliate marketing training is just how great some of these smaller affiliate partners are. If you can get them to convert on a level anywhere near Amazon they will consistently make you more money.
The cookie and the commission are very good reasons to try and promote this partner. It is the products that are the real stars of this partner program, however. A huge lesson for any affiliate marketer is promoting a product based on the product and not the commission alone.
---
Mizu Towel Affiliate Program
Application: Sign Up Here
Sales Commission: 8%
Tracking Cookie: 45-days
Mizu Towels offer only a couple of products. a hand towel and a larger towel. The key feature for this towel and the reason this affiliate is on the list at all is that is the bacteria detecting nature of the towels. They also can prevent some bacteria.
It is pretty neat and I would recommend researching them thoroughly when you decide to join their partner program. This product is going to take a bit of promotion to really convince your readers to buy it. But that means a ton of potential content from this single partner program.
The commission is pretty good at 8% for the Mizu Towel affiliate program. Not quite double digits and yet it is still pretty good. The cookie, on the other hand, is very nice at 45-days. This gives you a full month and a half to complete your sale and still get that all-important commission.
An outstanding cookie and a decent commission really compliment the interesting products that this partner has available to your readers. This is definitely not a primary partner program as they only have a couple of products.
---
MojaWorks, Inc. Affiliate Program
Application: Sign Up Here
Sales Commission: 15%
Tracking Cookie: 30-days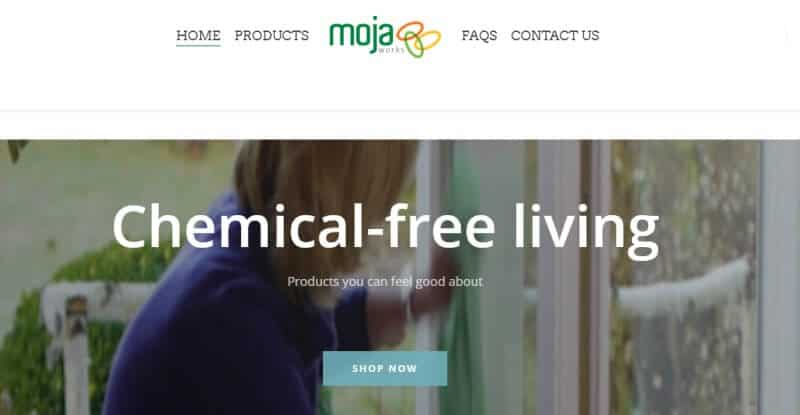 The big appeal of MojaWorks is their great selection of high-quality microfiber towels and wash clothes. They have a pretty good selection of styles and colors for their signature towels. They also have a few other products that you could promote on a variety of niche blogs.
Another great partner program for you to deploy in your affiliate marketing strategy. The cookie is a standard 30-days. Great to this number on so many partners on this list.
The commission is where this affiliate partner really comes into its own. Yet another partner offering a remarkable 15% on all their qualifying sales. It is almost 4-times what you can expect to get from Amazon.
An outstanding commission and a nice cookie are great reasons to promote this partner. And the products make the promotion even easier due to their quality and usefulness. A very nice partner to have for health, skincare, and anti-bacteria type blogs.
---
Sephora Affiliate Program
Application: Sign Up Here
Sales Commission: 9%
Tracking Cookie: 30-days
Sephora is a well know and mainstream brand for make-up and skincare as well as other bath and body products. You will probably have to do a bit less promotion for this partner since they are so well known. Conversions might be a bit higher for this reason as well.
You cannot set it on autopilot, however. You still need to be clever and active in your promotions. Let's have a look at their affiliate terms.
Sephora offers a standard 30-day tracking cookie for all their affiliate partners. A month is enough time to close a sale for these types of products.
The commission is 9%. While it is just shy of double digits, it is nice to see a commission this high from such a recognizable and large brand.
A good commission and a good cookie are two great reasons to consider this partner for your blog. However, it is the recognizable brand name that Sephora brings to the table that really sets it apart from a lot of other programs.
I would try and run some tests with this program to see if it converts to your audience. It is a nice one to have if you can get it working for you.
---
Touch Body Works Affiliate Program
Application: Sign Up Here
Sales Commission: 8%
Tracking Cookie: N/A

Touch Body Works offers a lot of great products for you to promote your niche blog. Beard care, skincare, oils and creams, exfoliating scrubs are just the beginning of the outstanding products that this partner has available for you to promote.
The tracking cookie information was not readily available for this affiliate program so be sure to ask about it when you get accepted into their partner program.
The commission is set at 8% for sales through your affiliate link to this partner. Lower than some of the others on this list and still pretty good, all things considered.
A pretty good affiliate partner to work within a number of blog niches. This partner could work for wellness, skincare, beard care, and many other blogging niches just fine. The commission is about double Amazon, which is always great to see.
---
The SkinStore Affiliate Program
Application: Sign Up Here
Sales Commission: Up to 10%
Tracking Cookie: N/A

The sheer number of bath and body products that The Skin Store Offers makes it a candidate for a primary partner program for a wide variety of blogs. Make-up niche blogs, skin-care, and hair care niche blogs are all great possibilities to maximize this partner program.
There is even a section dedicated specifically to bath and body products. Tanners, moisturizers, cream, and balms of all types are ready for your readers to purchase. Then it's just up to you to get those commissions with some clever promotion.
The cookie information was not available when I was researching this partner. You will need to ask about it when you get accepted to their partner program.
The commission is quoted as "up to 10%". How you achieve that number is a little vague. It is a combination of certain products reaching that percentage and the over sales amount, most likely.
A good affiliate program. The commission has the potential to be great. The products are where this partner really shines, however. They have everything you need for a variety of blogging niches. Beauty, wellness, skincare and more could use this excellent partner program.
---
The Body Shop Affiliate Program
Application: Sign Up Here
Sales Commission: 6%
Tracking Cookie: 7-days

The Body Shop has an almost unbelievable selection of all kinds of products for your body. I have tons of stuff for your face, hands, skin, hair, and just about everything else as well.
One of the really great things about this partner program is that their website is very easy to navigate and everything's categorized really well.
This might not seem like a big deal but the more appealing your affiliate Partners websites are the higher the conversion rates really that simple.
If the storefront that you sending your readers to looks like garbage you're not going to get a lot of conversions so it is an important factor along with all the other standard tractors you need to think about when choosing an affiliate partner.
And it's one of the big reasons why I chose this one for this list is because of how good their products are how abundant their products are and how good their website is despite their relatively disappointing affiliate terms.
Let's have a quick look at those affiliate terms right now. The affiliate terms are a little disappointing for this partner program. The products are really what make this program so appealing. The cookie is only 7-days. It is just ok, not great.
The commission is a little lower than I normally like to see. It is at 6%. It may be low and only a little higher than Amazon. Still, if you can get this associate program to convert you have a pretty decent one despite the partner terms.
The affiliate terms are a little on the low side of this partner program. The product selection and variety is the real draw for this associate program. Conversions will be key for you to get the most out of this partner due to the lower commissions and cookie.
---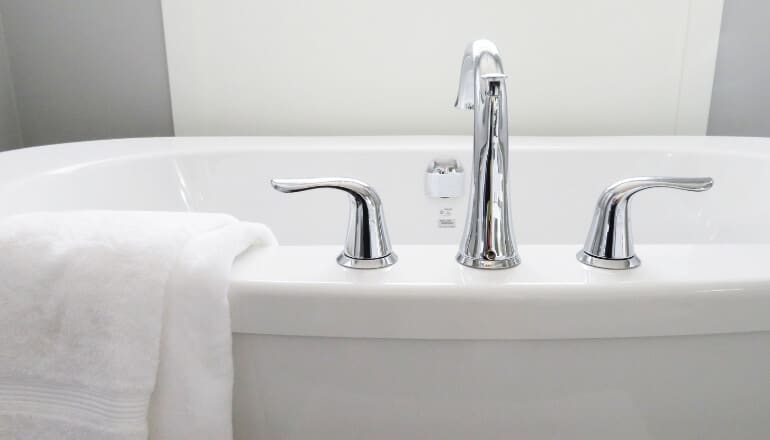 The Big Finish
These 10 affiliate programs are a little bit different than what we usually do here. instead of focusing on one niche I decided to take a bunch of affiliate programs that are similar but can be used across a great many niches.
And while that's certainly true of some of the other partner programs and some of the other list these ones are not specific to any one blogging niche.
As a result, a lot of these programs are going to have a really broad appeal from Healthcare, Wellness, skincare, haircare, a general bathroom blog, and so many more possible niches summer which no one has probably even thought about yet.
The important thing to remember about these programs is they're only as good as their conversion rate.
So regardless of your Niche if you can get them to convert on your website they're going to be a valuable asset to have especially given the commissions on a lot of them are approaching double digits and some approaching 15%.
This is always great to see especially given that Amazon, the biggest affiliate program, is constantly lowering rates and shifting their commission structure around making it really difficult to find any consistency in their Associate program.
Don't go it alone. Get the best learning tools and community to help you build your online dream. Check it out here.
---
Thanks for visiting and, as always, have a wonderful day.