This article may contain *affiliate links. Please see our affiliate disclosure for more details
These are two titans of affiliate marketing learning. They are not the oldest programs around or the largest, but they are 2 of the best.
Project 24 and Savage Affiliate will do battle here today to see which one is better.
We are the real winners here though. Because they are both great choices and hopefully this review will help you pick the one that will work best for your needs.
Grab a beverage and strap in as we watch these two wonderful affiliate training programs slug it out in 6 different categories.
How do they match up in each one? Read on to find out.
---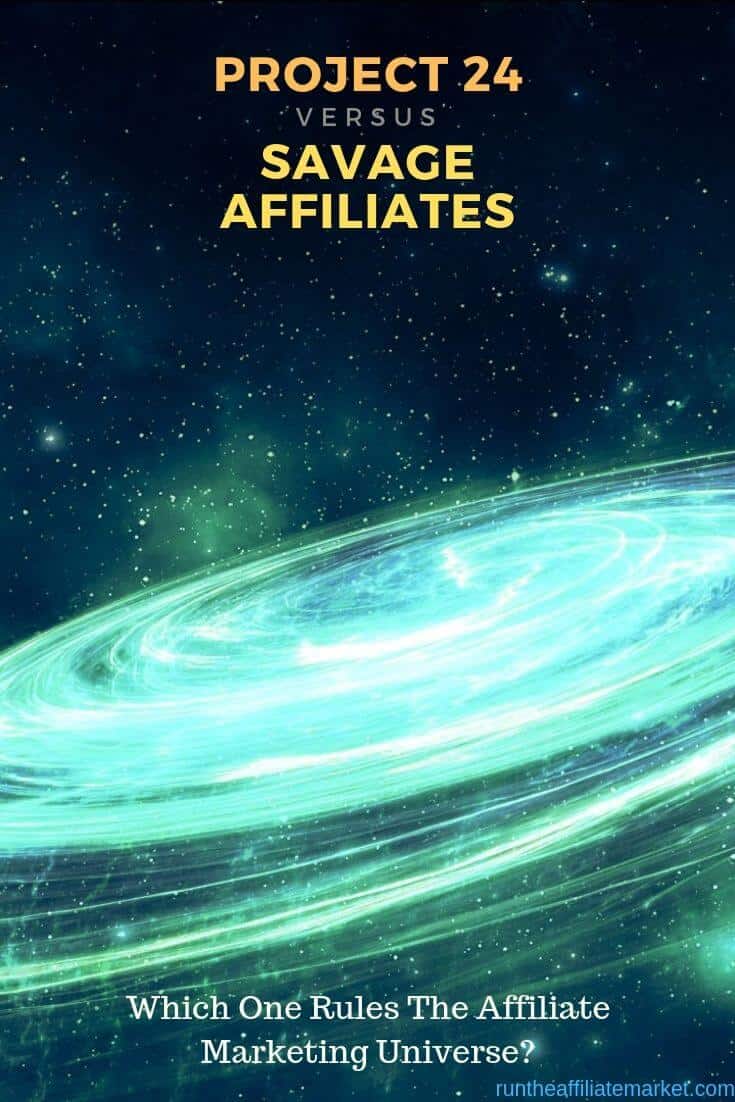 The Head To Head Review
---
The Contenders
The main event for today is a showdown between 2 of the best affiliate training programs that I have come across.
These are both fantastic places to learn the trade. But they work in different ways and focus on different strategies. So which one is better? Are they both equally good and different in their own little ways.

Savage Affiliates
Savage Affiliates is an online training program that teaches you the ins and outs of affiliate marketing. It is a robust training product with 9 modules, over 100 training videos and hours of great content for you to use as you build your business.
The information is presented in an easy to digest manner and it is a very thorough course with great information on a variety of topics including Amazon and Clickbank niche sites, as well as a few types of traffic that you can leverage to get the most out of your website.
Website building is also a very important part of the training and Franklin goes in-depth into this aspect of affiliate marketing as well. The website is the hub of your online business.
Franklin Hatchett has put together one of the most complete affiliate marketing training programs around. Check out my full Savage Affiliates Review.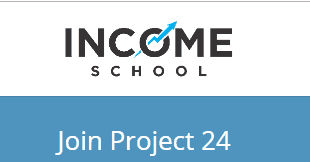 Project 24
Project 24 is an online training program designed to teach its members how to build a successful niche website.
The training focus is very narrow, and that is a good thing. They don't spend time on social media or other distractions that can bog down your business. Jim and Ricky have built a 60-step program that is unlike anything you have ever seen in this space.
The variety of training is less than Savage Affiliates. Project 24 doesn't spend much time of PPC ad campaigns, for example.
But the training that they do produce has some of the most detailed and outstanding training modules that have been created in this space. You can check out my full Project 24 review right here.
---
The Creator Showdown
A good product always has a good creator behind it. Many of these types of affiliate training programs have no owner or creator visible to the public.
But not these two products. Both Savage Affiliate and Project 24 have their creators front and center as the faces of their business.
It is always reassuring to see someone stand proudly behind their products.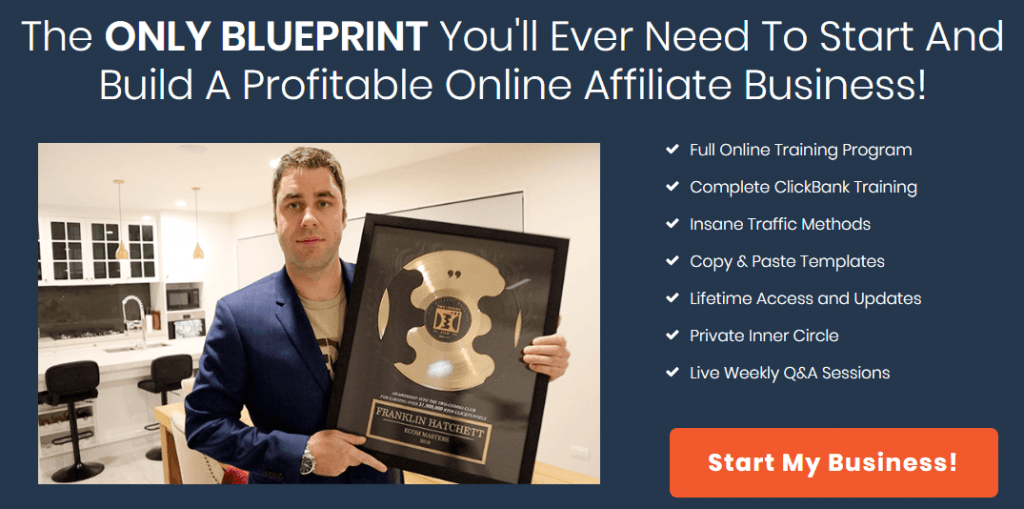 Franklin Hatchett – Savage Affiliate
Franklin Hatchett is a New Zealand based affiliate marketer and Youtuber that has built his Savage Affiliate training program from the ground up.
Using years of experience and trial and error he has put everything he knows works into his product.
You can see him weekly on his youtube channel where he gives out a ton of valuable information for free over there.
You get a feel for his style and his training methods from his Youtube channel. If you like his charisma and way of explaining then you will love Savage Affiliates. Because it is videos of him teaching you the methods.
I find him to be charismatic and knowledgeable, although he does get a little distracted at times both on his Youtube Channel and in the training from time to time.
Ricky Kesler And Jim Harmer – Project 24
Project 24 is the brainchild of Ricky Kesler and Jim Harmer. These two U.S. based entrepreneurs have created a wide array of profitable niche and authority sites of their decade-plus in affiliate marketing.
Both gave up lucrative private-sector jobs to focus on content marketing websites and the freedom that they offer you and your family.
These are two genuinely likable guys. You can get a taste of their teaching style on their Income School Youtube channel.
The training in Project 24 follows a similar pattern and is just as approachable and interesting as their free Youtube stuff.
Winner: Draw
There is nothing to separate a winner for this category. All of these professionals put themselves out front and center and believe in their products.
Some may like the teaching style of one or the other a little better. But you cannot go wrong with either of these programs based on their owners.
All 3 of these men seem to genuinely want to help their members. It is nice to see in the affiliate marketing space.
Many times you will see fake owners that a never around or owners that just pop up to flaunt their wealth and show off their cars. But these are professional businessmen and it shows.
---
The Price-Value Proposition
Price is subjective. You can have something that is inexpensive that is terrible. So is it worth the price? No. Value, as it relates to price, is where the real information is.
There are many affiliate training products that cost less than our two contenders here. But there are very few, if any, that provide more value than either of these training programs.
The Overall Value Of Savage Affiliates
Savage Affiliate will cost you a flat fee of $197. One time. That is it. You pay your money and you get lifetime access to all the training provided and any future updates that Franklin Hatchett makes to the program.
It is an almost unheard of price point for this type of program. Hours upon hours of great content for one low price. There are no upsells for the program.
You get everything.
Everything. The only added expenses are the ones common to all these programs, you have to buy a domain and get your own web hosting solution. $197 dollars is remarkable. The value proposition is absolutely incredible.
The only real downside is that the program itself is not updated as frequently as other similar products. It is not a deal-breaker. But it does help explain why Project 24 costs quite a bit more.
Let's look at them now.
Project 24's Value Proposition
Project 24 can only be purchased with a yearly subscription. The cost is $449 dollars for the first year and $199 for any subsequent years that you want to remain a member of the program.
It is expensive. There is no getting around that. The initial investment is a tough one to swallow, so you need to be all-in before you take the leap.
The price is high, but so is the overall value of the product. It has the best training available. Period. Full stop, Their 60-step website creation method is borderline revolutionary.
When you add in all the new and upcoming modules as well as access to their new WordPress theme the value of this program increasing seemingly daily.
Winner: Draw
Savage Affiliates is cheaper. But the value of both of these products is sky-high. If you are on a strict budget then Savage Affiliate is going to be a great option. Got a little more to invest? Project 24 might be ideal for you.
Either way, you will get your money's worth regardless of which one you choose to purchase. Think of this not as an expenditure but as an investment for your future. The ROI will be much higher than parking your money in a savings account. That is for certain.
---
The Training
This is the bread and butter of these programs. It doesn't matter what bells and whistles you have with your affiliate marketing training product. If the training is trash then the whole thing falls apart.
The good news is that both of these products have outstanding training at their heart. Let's take a closer look.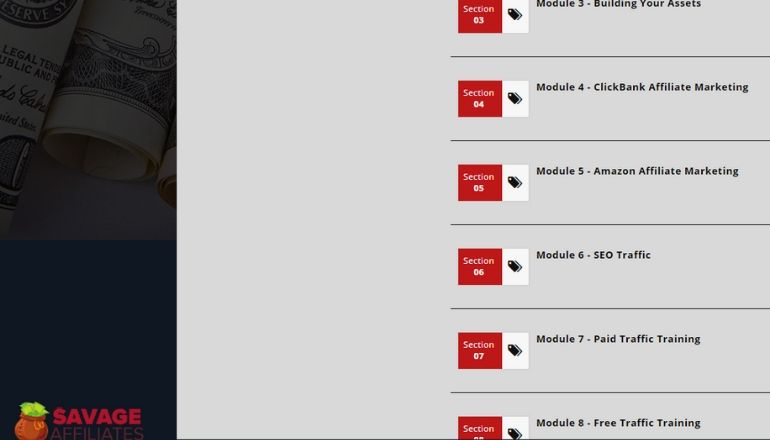 Savage Affiliate's Training Platform
The training in Savage Affiliates is incredible. There is so much to watch and do with Franklin's training program that it can seem very overwhelming at first.
The layout of the programs is a little confusing for a complete beginner. So if you are brand new, expect to take a little more time learning these techniques that someone with experience.
Here are the 9 Training Modules – Plus The Bonus Module
Affiliate Introduction
Niches and Products
Building Your Assets
Clickbank Affiliate Marketing
Amazon Affiliate Marketing
SEO Traffic Training
Paid Traffic Training
Free Traffic Training
Email Marketing Training
Bonus Module – Funnel Training
But even beginners will feel right at home after a few days with this product. It will walk you through everything from getting web hosting for your website up to creating funnels. It is a complete affiliate marketing training program.
That can be a good thing for many people but if you don't plan on using some of these techniques then you will probably just skip them.
However, it is great to have the option to go back and learn some of the more advanced techniques that Savage Affiliates has to offer.
But this applies to only a couple of the training modules, paid advertising and funnels in particular.
I will go into a more in-depth review of each module in a full review of Savage Affiliates that is currently being worked on.
---
The Project 24 Training Method
Project 24 has some of the most focused training available in this space. It is designed to help you build your niche website from scratch to a full-time income in just 24 months. It might seem like a long time but this is their assessment.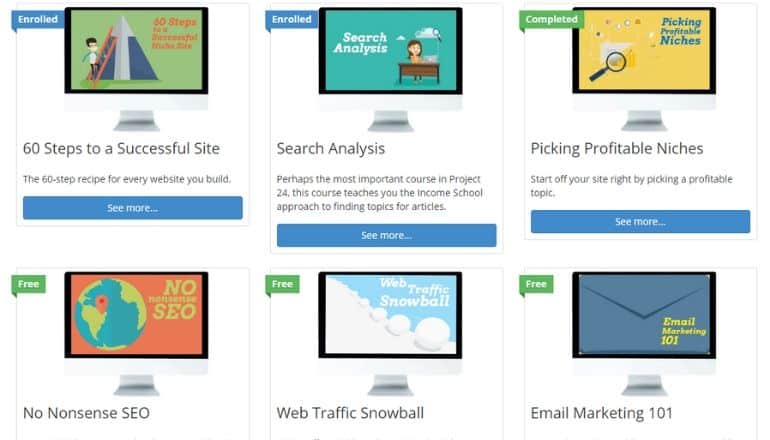 While it's nice to see them be very conservative with their income and traffic predictions, they are very conservative with it. Many people have found success in a year and there are a few examples that have started making good income after just 6 months.
That is the power of their revolutionary 60-step program that you can follow on your way to online business success.
Project 24 Training Modules
The 60 Steps
Search Analysis
Picking Profitable Niches
No Nonsense SEO
Web Traffic Snowball
Email Marketing 101
Mythbusting
Hire and Train Writers
Photography Start
Reviewing Your Sites
Improve and Speed Up Your Writing
The Success Mindset
The crazy thing is that they are adding even more training modules to this list. They have a Youtube module in the works. This is all included in your subscription fee.
Each of these modules has hours upon hours of training. The 60-Step module alone has 30 hours of video on its own, and that is just a rough estimate.
The value of this training cannot be understated. It is the best I have ever seen anywhere.
This was one of the closest categories in the entire review. Savage Affiliate offers more variety on a wider array of subjects but it is the focus of the Project 24 training that puts it over the top for me.
Everything in Project 24 is designed to get your business up and running as efficiently as possible without a lot of distraction.
---
Support and the Community
This is one of the most overlooked areas of an affiliate training program. The support and the community. Nothing will cause a person to quit faster than not having anywhere to turn or anyone to lean on when the going gets tough.
And it will get tough at some point.
That is why having some type of support system within a community is so important.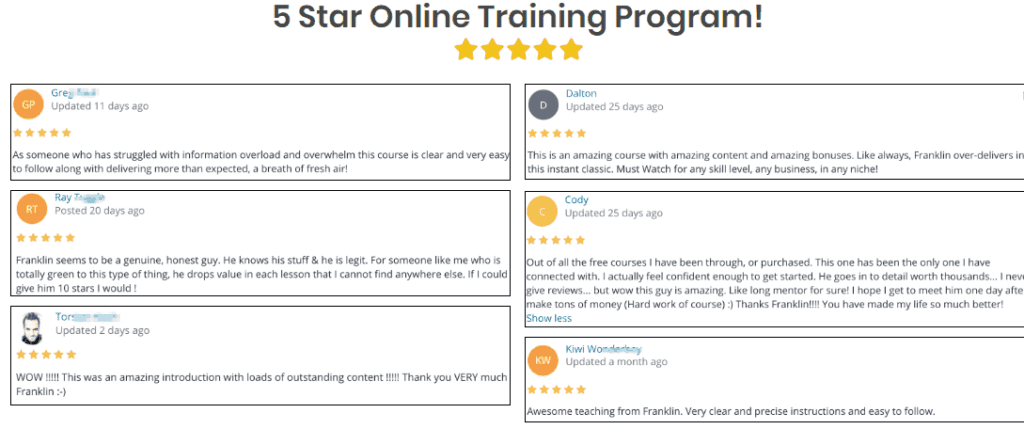 The Savage Affiliate Community
Savage Affiliates has a pretty small community. The program itself isn't widely known just yet and the number of members is still growing.
It uses Facebook groups as the hub for this community. Something I dislike, but if you are comfortable with Facebook then it shouldn't be a problem.
That said because it is such a small group of people it can take a little bit of time to get your questions answered, but they almost always get addressed.
Franklin Hatchett stops by all the time to provide answers and some real insight into what he is working on and what is coming down the line for the members.
It is nice to see this. Some programs the owners will only stop by to brag about their Lamborgini and the screw off for weeks on end.
Making it easier to interact with some of the other Savage Affiliate members would be a welcome upgrade and this is probably the weakest thing about the product.
The Community For Project 24
Project 24 has a slightly bigger membership that Savage Affiliates it seems. I didn't get an accurate count of all the members of each but it seems like there are more people active in the community.
This community might not be the biggest in affiliate marketing but it is one of the most knowledgeable. The number of people that come through and answer questions and come up with ideas that they share with the rest of the community is wonderful.
Some affiliate marketing programs have thousands upon thousands of members but they just don't know anything. So when you ask questions you get terrible answers or answers from "successful" members that amount to dumb luck.
Not with Project 24 though. You get real people answering real questions and in some cases providing services for other members like search analysis and writing articles for a fair price.
And the successes of the members are tangible and recent. Recent being the key term here. Some of the training programs, even the popular ones, are living off past glories and the only successful members started 2 or 3 years ago.
Another close call, but Project 24 pulls ahead in this one. This one might be down to a little personal bias as well. Both communities are pretty good. But Savage Affiliates uses Facebook groups for their community and I really hate Facebook.
That aside, the community for Project 24 is really one of the best around. Many members offer their services to other members. Some members are great at writing, others are great at search analysis.
They will often give you great advice and you can even pay for their services if you want to go that route.
---
Trials And Refunds
I often urge anyone looking to buy one of these types of training programs to make sure that they offer a free trial, free starter membership, or a refund for their program.
There are very few exceptions to this rule. But one of our contenders falls into this list.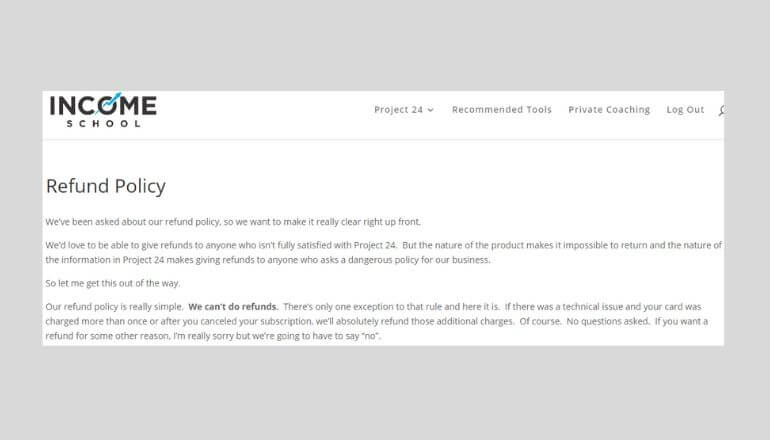 Income School Project 24 Refund Policy
Project 24 does not offer a refund. At all. Normally I would flag this as a big negative, but it makes quite a bit of sense when you read their reasoning for it.
It is still not great that they don't offer a refund. It is still a "negative" for the purposes of this review. I am simply saying that I understand Project 24's stance on the situation. Even if I disagree with it.
The bottom line here is that you need to be absolutely sure that this product is something you want. Something that you are going to be able to dedicate the time to.
Savage Affiliate Refund Policy
Savage Affiliates offers a 30-day money-back guarantee for their service. It is a reasonable amount of time to see if the training is for you.
You might not be able to get through all the training in that time and you most likely won't see the results of your hard work in that limited time-frame.
But it is plenty of time to get familiar with the training and see if you like how it is presented and decide if you can dedicate the time and effort into making it work for you.
The one caveat with this refund is that you are required to show that you put some effort into the program before they will refund your money. So it is not a "no questions asked" guarantee.
I am not a huge fan of this style of refund, but it is pretty common. It keeps people from just signing up and copying the content then canceling right away.
For someone who really just wants their money back, it is just an inconvenience.
Savage Affiliate takes the win in this category. While neither of these programs has an ideal refund policy, Savage Affiliates does have one if you want to get your money back.
Project 24 simply does not offer one at this time.
---
The Extras
These are the little things that don't fit into any of the other categories. In a close race, it is these types of little extra value-added items that can really make a difference.
Savage Affiliate Extras
You get access to a very nice facebook group with your one-time purchase of Savage Affiliates. You also get any updates to the core training for free when it is available.
Franklin has announced that Savage Affiliates 2.0 will be coming in the near future and may include a price hike for new members. Stay tuned for this release as I will do a full review of the new training.
Other than that there is not a lot of added features for Savage Affiliates but for the price you pay for the training this is not a big deal.
Extras For Project 24
Project 24 has some great extras for their members. They have a great community forum where you can go to get services and advice as well as answer any questions you might have. Ricky and Jim often stop by and answer questions.
Another extra is the Income School podcast. It is exclusive to paid members of Project 24. It is one of the most unique pieces of training for members to use.
Season one of the podcast went through monetizing a struggling website from $2000 a month to $8000 a month with only a change in monetization strategy. It is an incredible value added to the overall product.
Project 24 is the clear winner here. The podcast alone is a great additional feature for their training program. Keep in mind that Project 24 costs a lot more than Savage Affiliates. So you might expect more "added value" to be added from time to time.
With that said, neither product comes up short with their content. you are not being short-changed by either of these fine training programs.
---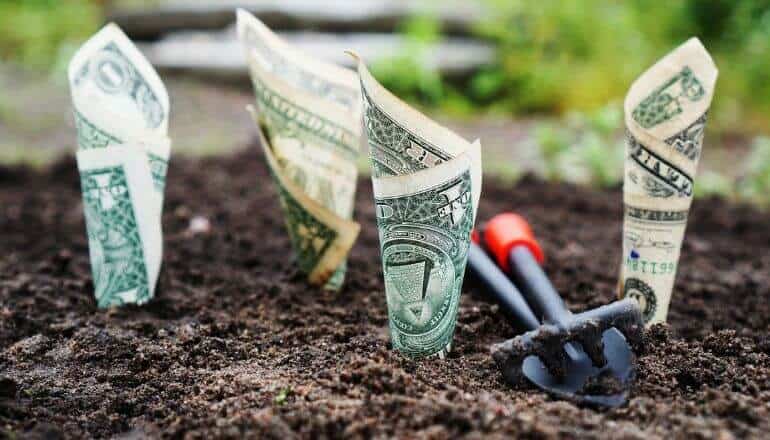 The Final Showdown
These are two of the best programs out there and you cannot go wrong with either of them. Choose the one that makes the most sense to you and get started building your own online business.
The big question is which one is better. I gave them the same score. Not deliberately but that is just the way the numbers fell.
I rate each category separately and let the average score land where it may. I think it is fitting that they have scored the same average. 87% out of 100. For both of them.
If I had to choose one it would probably be Project 24, if you can afford it. But if you can't or don't want to make that large of an investment then Savage Affiliates is a fantastic option that will not let you down.
Both of these programs take a little time. These are not "get rich quick schemes". Project 24 lays out a 24-month plant for success. Savage Affiliates doesn't really give timetables but you should expect to take a year of hard work to start seeing some results.
It is just the nature of the business. But once that seed is planted then you can enjoy truly passive income for years to come.
There are plenty of terrible training programs that I have reviewed on this site, see here, and some other decent ones as well, like this one. But the two here today are among the best I have come across so far.
---
Thanks for visiting and have a wonderful day.