This article may contain *affiliate links. Please see our affiliate disclosure for more details
Hair Care products are not so much a niche as it is a way to monetize a beauty and grooming blog. I am sure that a website dedicated to only hair product news and reviews could be profitable, but it might just be a huge chore to write about that topic day in and day out.
So what are these hair product affiliate programs good for? Simple, these are great partners to have for any hair-related blog or website.  You don't focus on the products, you integrate them into your content naturally. 
Maybe chuck in a review or two.  But the focus is on helping people get their hair right not on selling them individual products.  The sales will come with good content. So you will want to deploy these affiliates in articles about how to make a certain hairstyle or look. 
Also, be sure to check out our look at how to make money with hair products in this article. Or about the best ways to manage unruly hair. Then sprinkle in the most appropriate products from the great partner program.
So let's get into it and have a look at these partner programs for hair products.
There Is Just Something About Owning Your Own Business. Being Your Own Boss. Building Something From The Ground Up With Your Own Hands. Especially When It Is This Easy To Get Started.
---
Earthtone Naturals Affiliate Program

Earthtone Naturals is a hair care product line and online store dedicated to providing the best product for natural hair.
The goal was to create a better way to maintain natural curls and kinks without added, potentially harmful chemicals and ingredients. This partner is a very good option for a natural hair care blog.
They have a wide range of products for you to promote to your readers. Shampoos and conditioners to hair butter and styling cream Earthtone have just about everything you need to maintain healthy natural hair.
The products themselves are priced well and are competitive with most other stores online, making it easy to choose them as a partner.
The entire hair care industry as a whole is hugely profitable and Earthtones is just one example of how you can carve out a small niche in this type of industry.
The commission also makes it easy to choose Earthtone Naturals as your affiliate partner. They offer their partners a full 10% commission on all qualifying sales making it one of the better compensation packages for this type of retailer.
The tracking cookie duration was not readily available so be sure to ask about it when you sign up to get a specific timeframe for your tracking cookies.
This is a pretty straightforward affiliate program.  They offer good products at good prices.  Their products are very focused on the natural hair product niche and they have a very good commission that will make promoting them both profitable and simple. 
A good partner to have if your blog fits the somewhat narrow micro-niche.
---
Puff Cuff Affiliate Program

Despite being named after their signature product, Puff Cuff actually has a pretty decent selection of additional products.
Hair Brushes, cases, massagers, and some branded apparel round out this small but very well-put-together affiliate program and online store.  But the star attraction that you will want to promote is certainly the  Puff Cuff.
Puff Cuffs are pretty brilliant for managing and styling curly hair. It essentially replaces elastic bands are grips your hair holding it in place for hours and in specific styles that would be tough to maintain without them.
The appeal of this type of niche product might be limited but it is so good that it might just expand the audience of your blog.
The affiliate terms for puff cuff are pretty great.  The commission on offer here is a very nice 10%.  Nothing wrong with a double-digit affiliate commission in my opinion. The tracking cookie information was missing so be sure to ask about it when you sign up for their partner program.
A really great and useful product to promote your hair product blog.  This isn't some cream or styling gel but a good way to style your hair naturally.  The commission is outstanding.  This is really a good partner to have and you can generate a good amount of content showing people just how to use the Puff Cuff to its fullest.
---
Naturally Curly Affiliate Program

Naturally Curly is a pretty standard online store for hair care products aimed at naturally curly hair. They have every type of product you could imagine in their stock.
Shampoos and moisturized. Conditioners and gels. If you need it for your hair they probably have it. But these are not limited to just styling products.
Their robust product selection expands to hair accessories as well as hair coloring products and hair vitamins.
They offer some hair care products for men as well as some basic skin and body care products.  It is the selection that really stands out here.  They have a lot of great products all easy to find in their well-laid out store.
Unfortunately, I could not find the tracking cookie information. This is a problem at times for the smaller self-run partners. Be sure to ask about it when you sign up.
The commission for Naturally Curly is a pretty standard 5%.  Slightly more than Amazon, so you will need to decide if it is going to be beneficial to promote them over an alternative.
It is always good to have a diverse selection of partner programs and you probably want to test them to see how well they convert with your specific audience.
If Naturally Curly converts for you then it would be a pretty decent partner to have.  But if it doesn't then you should move on and find something better.  The terms are not worth spending a lot of time trying to shoehorn into your blog.
---
Sally Beauty Affiliate Program

Sally Beauty is a pretty straightforward partner program.  They are a beauty and grooming store that sells just about everything you need for hair, skin, and body care. 
Their selection is broader than some of the other partners on this list that focus mainly on curly hair. They also have a good selection of other grooming and body care products.
But it is the hair care that we are interested in. In addition to the standard hair products, like gels and stylers, they also have a pretty good selection of barber equipment, combs, brushes, and other hair care accessories.
Put together this makes Sally Beauty one of the most complete partners on our list.
This partner is available through the ShareASale affiliate network.  They offer a standard 5% commission to their partners and the tracking cookie is below-average 7 days. 
The affiliate terms are a little underwhelming but they still beat Amazon. Especially the tracking cookie. So don't be too put off by the lower commission.
The commission and cookie are not the greatest but they have a huge selection of hair products as well as general beauty and grooming products.
It is their product selection that really makes this partner appealing. If your audience is comfortable with them then you could have a very good affiliate to base your blog around.
---
Anita Grant Affiliate Program

This is another haircare store focused on curly hair. Anita Grant has a very good selection of natural hair care products for your readers to choose from.
They have a wide range of conditioners for all occasions, as well as some great shampoos to promote. They have hair oils and styling products to round out their extensive product line.
In addition to their hair products, they offer a good amount of skin and make-up options for your readers to choose from making this a very good partner to have if you expand your hair blog into more of a general beauty blog.
Sot he products are great. Let's Look at the cookie and the commission. You are going to love their commission.
The affiliate terms for this partner are absolutely fantastic. Some of the best in the entire hair product niche. Let's start with the cookie.
They offer 60 days on their tracking cookie.  Fully double the standard and is miles better than Amazon.  Their commission is even better though.
Anita Grant offers a 16% commission on all qualifying sales through one of your affiliate links. It is a very generous commission and one that you should try and take advantage of whenever it makes sense on your blog.
Good products are just the beginning.  This is a very good partner program to have.  The commission is one of the best in the niche and the tracking cookie is outstanding. 
The only downside might be the somewhat narrow appeal of their products. They are designed for curly hair so anyone with straighter hair might not find what they are looking for.
---
Pacinos Signature Line Affiliate Program
Pacinos Signature Line is a men's hair and body care store. Their product selection is pretty limited but the products themselves are pretty good.
I counted only a half dozen or so hair care products. Not really the product selection you need for a primary affiliate program. But as a smaller side affiliate, this works great.
They have gels and pomade and a few accessories to help fill out their stock. They also offer some face and skin can items that can be promoted along with their hair care products.
Pacinos Signature Line offers an outstanding 10% commission to its affiliate partners.  A double-digit commission is exactly what you want to see as an affiliate marketer.  They have a good cookie as well.  It weighs in at a standard 30 days. 
I should say the standard, for now, cookie durations are getting lower and lower constantly. Even among these smaller programs.
A very nice commission and cookie help to make up for the small product selection.  The limited products might not be an issue if your readers love the products.  But if they don't convert there is really nowhere else to go with this partner.
---
Regenepure Affiliate Program

Regenepure is a hair loss product that has been around for quite some time. The big draw for this partner program is its line of hair loss prevention and hair regrowth shampoos.
These are ideal for a blog based around hair loss, its causes, and its remedies.  Fitting this affiliate into your overall marketing strategy should be pretty easy.
Their products are straightforward and have a pretty good reputation in the overall hair loss niche.
The commission offered by Regenepure is a very nice 10%. I will always accept a double-digit affiliate commission, no questions asked.
The higher the better obviously but anything over 10 is great. The cookie is very nice as well. They offer a full 60-day tracking cookie for their affiliate partners.
This is a good program for the hair loss sub-niche. It would technically fall into the health and fitness niche and not really the beauty niche.
But it is still one of the must-haves with a great commission and cookie and a popular product to help with hair loss.  Not your traditional hair p[rroduct affiliate but a good one nonetheless.
---
Its a 10 Haircare Affiliate Program

It's a 10 Haircare is a line of professional-grade hairstyling and hair care products. These are some of the best around and you will have no problem promoting them on a variety of blogs in a variety of niches.
It's a 10 Haircare that offers a wide range of products from shampoos and styling creams to conditioners and hair accessories. Their selection is great but their affiliate terms are even better.
The commission is huge for this partner.  A full 15%.  One of the absolute best commissions in this entire niche.  The cookie is pretty good as well.  They offer you a full 30-day tracking cookie, giving you plenty of time to close the sale.
This one is easy.  Great products? Check.  Good Cookie? Check.  One of the best commissions of any hair product affiliate program?  Check.  This is one of the best partners for anything related to hair and hairstyling.  Try and fit it into your partner strategy if you can.  Never force it but it is worth it to give it a nudge or two.
---
Alexandre De Paris Affiliate Program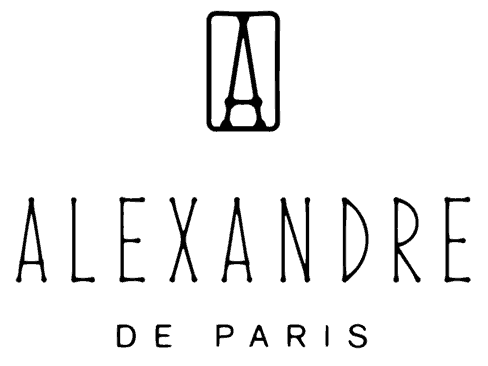 Alexandre De Paris is a luxury dealer of a wide array of hair clips and charms.  They have extensive collections for just about any type of gathering.  Formal, wedding, fun.  You will find something here for just about anyone in your audience.  Their pieces are extremely beautiful as well as functional.
They also have a small selection of hair combs and brushes that add a little more value to the affiliate program.  Keep in mind that these are what I would consider high-ticket items.  Some of the clips and charms run well over $500 dollars.  If you can get the conversion the commission will follow.
A 5% commission is pretty average and the cookie is a decent 15 days.  Nothing really stands out here but the numbers are solid and acceptable.  Conversion is much better than a raw commission so if it works for you promote away.
A very unique affiliate program that centers around luxury hair clips and charms. The terms are decent but not great. However, it is the high-ticket prices that really make this affiliate desirable. It is easier to sell 1 thing than 100 so make sure that one is pricey.
---
Nisim International Affiliate Program

Nisim Internation is the producer and seller of a huge selection of hair loss products.  These herbal-based products cover a wide range of functions including hair regrowth and solutions for hair loss. 
They have a few other products dealing with hair removal and hair care but their restorative shampoos are really the focus of this partner program.
The affiliate terms are truly remarkable for this partner program.  Let's start with the cookie.  NISIM offers a full 120-day tracking cookie for their partners. 
If your readers don't buy in that time frame then they are probably not going to make a purchase.  But it is the commission that is the real star of the show here. 25%.  A full 25% commission is what is on offer here.  The best commission on this list.
The commission and the cookie are outstanding and the product is pretty good as well. This is the type of partner you build a micro-niche website around.
The hair loss niche is incredibly popular and this affiliate program might just be the best of the bunch. If you can get the conversions you have yourself a real winner here.
---
Final Thoughts
The 10 affiliate programs don't fall into a single niche like some of our other affiliate lists. Instead, these partners can be deployed into a wide range of niches and micro-niches.
Hair care and styling in the beauty niche or hair loss and restoration in the hair loss niche. There is something here for a wide variety of blogs and websites.
As always it comes down to conversions. The best commissions in the world are not going to be worth a whole lot if they don't convert.
In order to find out which hair product partners are best for your blog, you are going to need to run some tests and then pick a couple that really converts well and go from there.
I wish you the best of luck with your blog and hope some of these affiliate programs can help you make it even more profitable.
Don't go it alone. Get the best learning tools and community to help you build your online dream. Check it out here.
---
Thanks for visiting
As always have a wonderful day.