This article may contain *affiliate links. Please see our affiliate disclosure for more details
So you have a great idea for a new blog. A hair product blog based around a few select products and affiliate programs. That is how it starts. with just an idea and a little bit of hard work.
But the idea is just the very beginning. You have to research your niche. You have to see how competitive hair products are. How lucrative they can be. Are there any affiliate programs specific to this niche? It's a lot of questions.
And you are going to need to ask each one and get the answer if you want to start a successful blog for yourself. All Affiliate marketing starts with content. The hair product niche is no different.
The affiliate programs, the monetization, the product selection, and much more is what we will be tackling in this article.
There Is Just Something About Owning Your Own Business. Being Your Own Boss. Building Something From The Ground Up With Your Own Hands. Especially When It Is This Easy To Get Started.
---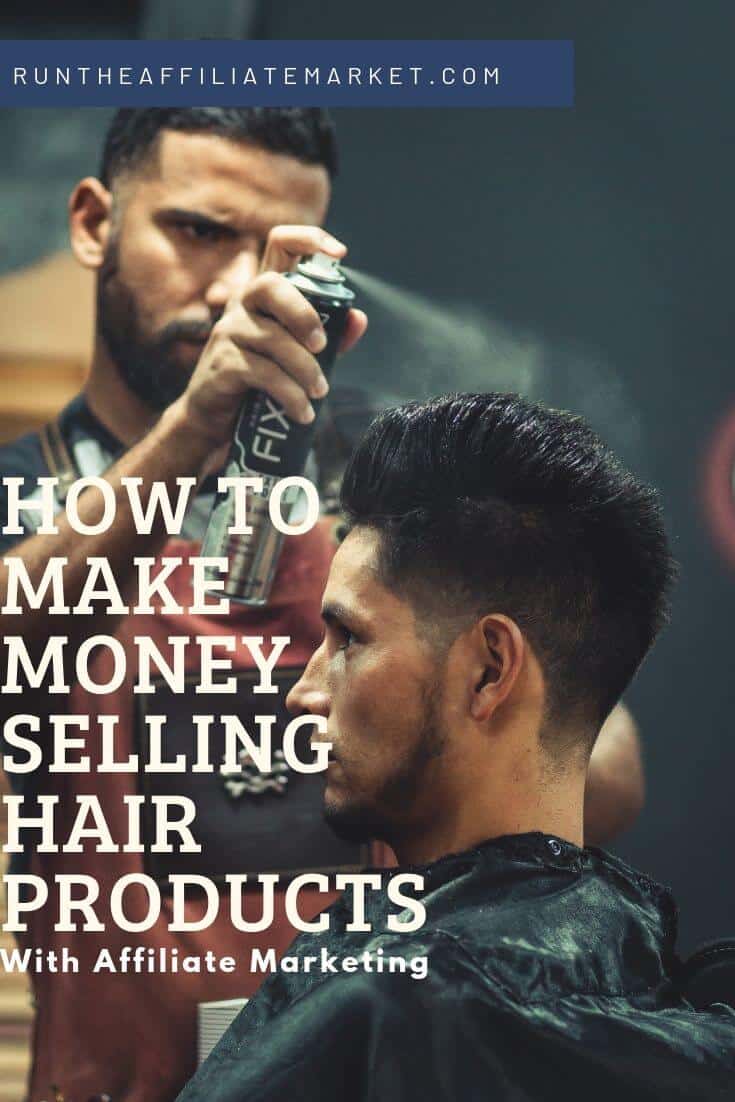 The Hair Products Niche Overview
The hair products niche is where you want to get started on your online blogging journey? It is a pretty interesting niche to write about.
There are plenty of places that you can take your blog. But you will want to start your hair product blog in a micro-niche. There is probably just too much to cover in the broader niche.
But don't worry there is enough of the estimated 85 billion dollar hair care industry(source) for everyone to get a little piece of the actions.
At least until you can get some help with your content if you decide to go that route. Once you are established and have a little authority you can spread out a little and start writing content about some of the other areas in the hair product niche.
Micro-Niche Ideas
There are plenty of micro niches that you could start your blog in. Below are a few suggestions for you to consider. Remember, the micro-niche is what your content will focus on.
If your affiliates are a little bit broader that is perfectly fine as long as they have the products specific to your micro-niche.
Styling Products — This is a nice little micro-niche to get your feet wet in. You can expand in a few ways. More hair products or turn your blog into a full-blown hairstyling blog or Youtube channel.
Medical Hair Products — This micro-niche falls pretty close to the health and wellness niche. This would include medication products to treat various ailments. This is actually quite a lucrative area to be in.
Hair Loss Products — Another semi health-related micro-niche. This topic works for men and women so don't think it just has to be about male-pattern baldness.
Hair Accessories — This is probably a niche all to itself. You can do quite a few things with this versatile hair niche. From designer clips and bows to crafting your own handcrafted accessories, the possibilities are limitless.
Hair Products For Frizzy Hair — This is pretty specific but you will find a decent amount of traffic for this type of micro-niche. When you need more content you can expand to Hair products for wavy hair and so on.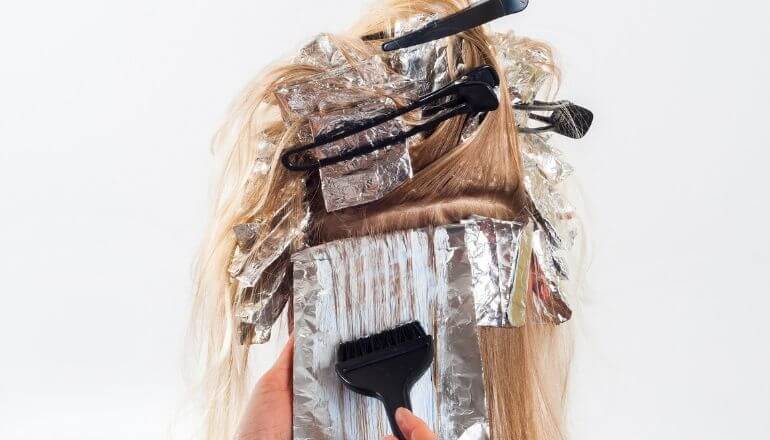 What To Sell?
You have your micro-niche so what products should you target for your content. Generally, there are not going to be many high-ticket items for this type of niche. Although some of the medicated shampoos and treatments can be quite pricey.
So here are a few ideas of products that you could promote depending on your micro-niche.
Hair Clips
Dandruff Shampoo
Salon Styling Products
Designer Hair Accessories
Natural Hair Accessories
Hair Extensions
Thinning and Balding Hair Treatments
Hair Coloring
Hair Thickening Products
Hair Products for Curly Hair
How Do You Get Paid?
The eternal question. How do you monetize your blog? For hair products, there are two really good options and a third that you would need to give some thought about. Let's have a look.
Affiliate Programs
Affiliate programs will be your biggest earner for this niche. At least in the beginning. There are dozens of partners that are specific to the hair product niche. I put together a list of 10 of the best hair product affiliates for you to consider.
You will want to consider a few things when choosing your partner programs. The commission is important but the conversions are the most important part of an affiliate program. You can check out my article on what to look for in an affiliate program here.
Lastly, there is always Amazon Associates to consider for any niche. If no one else has it Amazon probably will. However, my advice is to use Amazon as a last result catch-all if you don't have a better option.
Advertisements
Ads are another fantastic way to monetize just about any blog. The income will differ for a variety of niches and ad networks.
Ad networks are where the real money is. You will want to pick them up as soon as possible. Most of them have traffic requirements. Ezoic and Adthrive are 2 of the most popular. Ezoic requires about 10k pageviews to get authorized and Adthrive is around 100k.
One last note on ad networks. If they work with Google Adsense and you have been banned from Adsense then you cannot participate in the ad network. It can put a dent into your profits so be careful when using Adsense they have weird rules.
Info Products
The last way to monetize your hair product blog is with an information product. I can't really think of too many ways to work an info product into your monetization strategy within this niche. Once you get established you might give it some more thought.
Domain Names?
Domains are not as important as maybe they once were. In the early days of affiliate marketing, you would often find your main keywords in the domain name.
Now it is better to just pick something that you are comfortable with. Something easy to remember and say and something brandable is the best course of action when choosing a domain name for your blog.
Just keep in mind that you cannot change it after you buy it. You will need to buy an entirely new domain if you don't like the one you chose and that will start the whole process of getting domain authority over from scratch. Get it right the first time.
Keyword Research
Keyword research is going to be the foundation of your entire hair niche blog. You want to choose some great long-tail keywords because this niche is pretty crowded and the bigger volume head and body keywords are going to be tough for a new blog to rank for.
The Head Keyword
The head keyword is basically the niche that you are in and other one or two-word phrases that are relevant to your niche. So, in this case, it would be hair products. Obviously, if you search for that term you are going to get a ton of highly competitive results.
Add to that, the keyword itself has no intent one way or the other making it undesirable anyway. You will naturally rank for longer keywords build on the keyword anyway. So there is no reason to deliberately target it.
So here we have the head keyword in our Jaaxy research tool. Looks good and there are a couple of other options that you could consider when looking for a micro-niche in the hair product arena.
Just a quick side note about Jaaxy. It tends to understate the traffic volume by quite a bit at times. But its other features more than makeup for it.
The good thing is that there are hundreds of thousands of long-tail keywords specific to your chosen micro-niche.
For example, let's say your hair product blog focuses on hair loss and hair thinning. Here is a long tail that you can use to create some content around.
"How to stop hair from thinning".
This looks pretty promising as a long-tail keyword but you might consider breaking it down even further by adding a qualifier on the end of it.
So "how to stop hair from thinning in men" or "how to stop hair from thinning in women". Now we have two completely separate articles that you can write content for.
The more specific the better. Try and find the longest of the long-tail keywords
Here is another example to try in a different hair product micro-niche.
"Designer Hair Clips". would be a great idea for some content to write about. You could review hair clips. There are plenty to choose from. From Etsy to Amazon you will find plenty of products to review.
Plus there are dozens of smaller boutiques that could have some nice products for you to consider. For a topic like this, you really need to focus on the specific hair clip and use that as the keyword. Incorporating hair clip into the longer keyphrase will give you more opportunities to generate traffic to your content.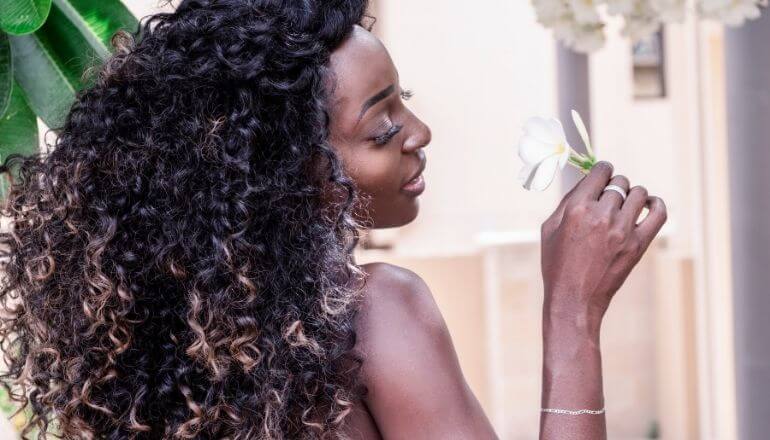 The Big Finish
You have everything you need to start your hair product blog right? Almost. The last ingredient. Maybe the most important ingredient outside of your own hard work is proper training to get you the knowledge required to build your successful hair product blog or Youtube channel.
Don't go it alone. Get the best learning tools and community to help you build your online dream. Check it out here.
---
Thanks for stopping by and have a wonderful day.