This article may contain *affiliate links. Please see our affiliate disclosure for more details
The beauty niche is a pretty interesting one. It is at a Crossroads between a few different other huge niches. Part of the beauty niche veers into the Health niche.
Part of it strays into the fashion niche. There's an argument to be made that a large part of the beauty niche exists in a type of self-help or self-improvement niche, as outlined in this Wikipedia article.
The one thing is for certain is it the beauty niche by itself is incredibly profitable. And an undeniably popular blogging niche.
There are dozens of potential micro-niches that you could begin a blog in. Before expanding to a larger beauty topic or even into one of the other tangential niches that I brought up before.
Skincare is a beauty niche, one that we're going to take a look at in this article, it is also very much a health niche. Hairstyles or nail painting are definitely Beauty micro-niches. They are also part of the Fashion niche or the art niche.
And finally, the beauty niche as a whole is about how we view ourselves. How other people view us. Which makes it a part of the self-help/personal confidence type blogging niches. The point is that the beauty Niche is incredibly Broad and there are tons of avenues for you to expand it.
But the most important thing is the Micro Niche that you start in. Because without it you're going to go up against some pretty Heavy Hitters in terms of competition.
That's why I put together this list of 8 Beauty micro-niches. You can use any one of them to start your own affiliate marketing business.
There Is Just Something About Owning Your Own Business. Being Your Own Boss. Building Something From The Ground Up With Your Own Hands. Especially When It Is This Easy To Get Started.
---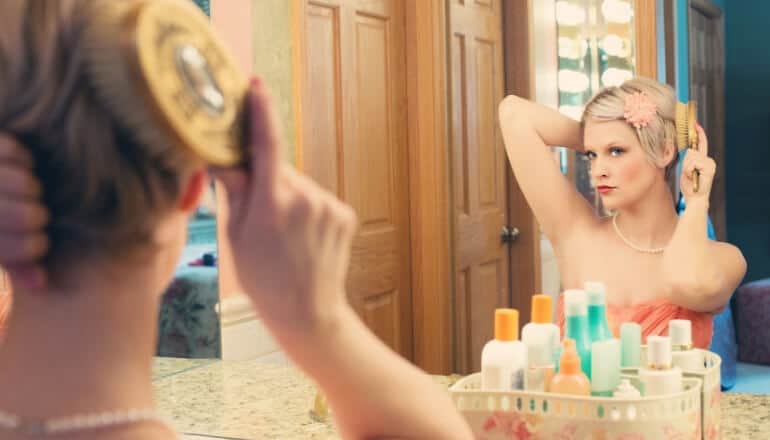 ---
Hair Care Niche
The whole idea behind finding these smaller niches is to avoid some of the larger competition. Haircare is a micro-niche of the larger beauty niche but is still a very big topic for one blogger to tackle by itself.
The remedy for this is to be creative in your content.
Focus only on hair care. Styling and haircuts and things like that are a separate niche as far as you are concerned when you are building your new niche blog.
Does the question then become What type of content could you possibly create to get traffic to your site that focuses on hair care?
The answer to that is pretty simple. Think about the questions you have about hair care. Then craft articles that answer those questions. That is the starting point.
Then you can move on to the larger money pages, like "10 best shampoos for dry hair". Articles like that are going to be more competitive. That's where you are going to make most of your commissions.
Monetizing A Hair Care Blog
Monetizing this type of blog is going to be straight forward. Affiliate marketing all the way when you start out.
You won't have the traffic to make any money off of advertisements for quite some time. But the great thing about affiliate marketing is that you can make good money with far less traffic.
This is great for newer blogs. You are going to need time to earn the search engines trust. Time to start getting the rankings your hair care content deserves. As long as your keyword research is good you can find traffic for any niche.
Written Blog Is The Way To Go
This niche lends itself well to a written blog more than anything. There are a lot of how-to possibilities with the hair care niche. These guides would work best when written out. Using tons of pictures detailing the exact processes you are using.
You can bolster this with Youtube Videos. And Pinterest pins. But you will need to write the bulk of your content in a tradition blog.
Suggested Domains for a Hair Care Blog
*All of these domains were available at the time of publication. If you find one that has been bought please leave a comment and I will replace it as soon as I can.*
besthaircaresecrets.com
clearlyhaircare.com
freshandcleanhaircare.com
onlythebesthaircare.com
Suggested Affiliate Programs
There are a wide variety of hair care partner programs that you can use, besides Amazon. Here are a few affiliate programs for a hair care blog. Check out my list of 10 great hair product affiliate programs that would really work well for this micro-niche.
Final Thoughts On Hair Care
Even in this small niche, there is still room to maneuver. Find the most pressing questions that people are searching for.
Write content that helps them with their hair care needs. It is surprising how profitable these types of niches can be. Helpful content is the starting point for success for all affiliate marketing professionals.
The important thing to remember here is that this is a starting point. Not only for hair care but for everything on this list.
You can always expand. When you feel you're ready. You can increase your traffic and profits through great content.
---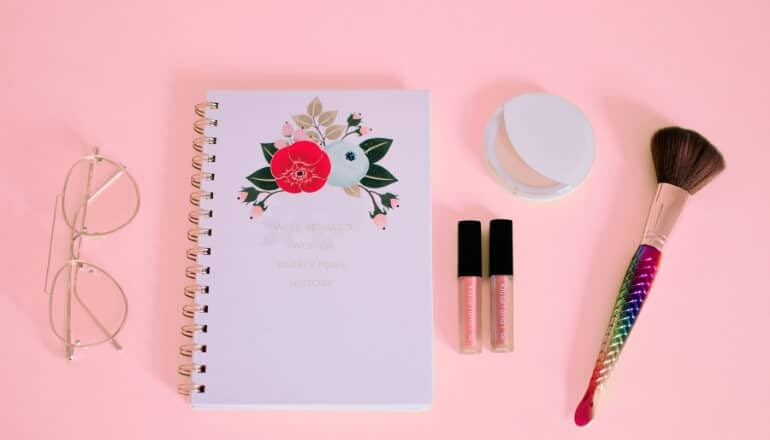 Make-Up Niche
This niche is for a general make-up blog. You can break it down into some smaller niches. Some of those micro-niches are going to deserve their own entry on this list a little later on.
The idea behind this profitable beauty niche is to find good products to promote. Then Write or produce helpful content on the best practices for using make-up.
It is easy to get sucked into writing about the 10 best blushes or lipsticks. But you should not focus on those types of money articles.
How to apply blush for a certain look could be a huge series of helpful articles for your blog. Each one backed up by a well-produced Youtube video. Guiding your audience through the process.
Best Way to Monetize A Make-Up Blog?
Affiliate marketing would work best here. Especially for a written make-up blog. I wrote a more in-depth article on the Make-Up niche including some domain and keyword research ideas for you to check out. Adding advertisements later is also a good idea. You could also produce an info product based around this niche for your audience.
Although an info product will need to come after you have been well established in the niche.
Pictures Are Worth A 1000 Words
However, a traditional written blog might not be the best primary medium for this type of website. Youtube, and in turn ads on Youtube, is going to be a great place to create your content. It is going to be a fantastic resource for this niche.
You can take your audience step by step through your process of choosing, applying, and touching up their make-up.
This niche really lends itself well to the visual and the "before and after" type of video. Having a written blog you can send people to from your videos is also a great idea as it will open up some additional income possibilities.
Suggested Domains
*All of these domains were available at the time of publication. If you find one that has been bought please leave a comment and I will replace it as soon as I can.*
creativemakeuptips.com
allthebestmakeup.com
freestylemakeup.com
makeupnaturals.com
Make-Up Affiliate Programs
The Wrap Up
This is one of the broader sub-niches in the beauty niche. There are a lot of places you can start your make-up blog or Youtube channel and there are even more places that you can explore once you have gained some authority for your website or channel.
Find the aspect that you feel you can contribute the most too and run with it. Your unique view on all things make-up will help define your brand in the years to come.
---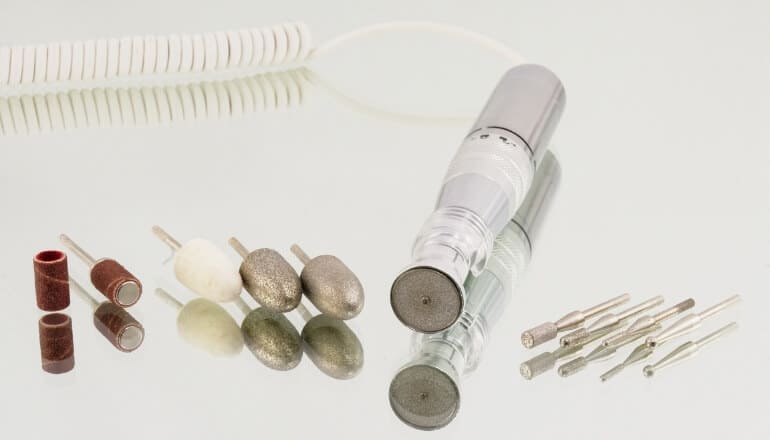 Nail Care Niche
This might seem like a very narrow micro-niche at first glance but it certainly has the traffic and interest to support a full-fledged blog.
The best thing about this little niche is just how versatile it can be once you really get it going. You can grow and expand it in quite a few directions.
But starting out you want to focus on nail care alone. Get about 30-50 articles on the subject before you move into the larger nail based niches or move into another area of the beauty niche.
Content can be anything related to nail care. How to deal with hangnails. What to soak your nails in the keep them strong and healthy. How to file and clip them properly.
It might not be the most glamorous micro-niche in the very glamorous beauty niche but it is a great place to start especially for someone who is new to blogging.
You can hone your skills writing about topics that are going to be really helpful instead of what color to paint your nails for this occasion.
There is certainly room for the later and you'll want to expand towards that as you grow. For now, though, simply building your branded based on great content that really helps is the best course of action.
Ways To Monetize A Nail Care Blog
I would suggest using affiliate marketing to monetize this micro-niche. The reason being you won't need a huge amount of traffic to start making some income.
Traffic takes time, especially from Google. So you don't want something like ads, that takes a good amount of traffic to see any results, being your only source of income on the site.
Advertising will come later once you have established yourself a little better. After that comes the info product if you really want to ramp up your income.
A video training class on how you care for your nails might be something you could produce. But you will need a lot of time before you have the audience to really make this a viable endeavor.
Suggested Domains For A Nail Care Blog
*All of these domains were available at the time of publication. If you find one that has been bought please leave a comment and I will replace it as soon as I can.*
precious-nails.com
mynailjourney.com
nailglorious.com
allinthenails.com
Nail Care Affiliate Programs
Wrapping Up The Nail Care Niche
This is a very focused niche. There is a lot of overlap with some of the other nail based micro-niches, but you will have more than enough content if you stick to just nail care.
At least for a while. Eventually, you are probably going to need to expand into the larger nail or beauty niches. If that is your end goal at any rate.
You can easily stay in your nail care micro-niche and earn some decent income pretty much passively once you get everything set up and running.
After that, an article a week or twice a month will be sufficient to keep your blog relevant and producing income. And the option is always there to expand if you want to take it to a full-time income.
---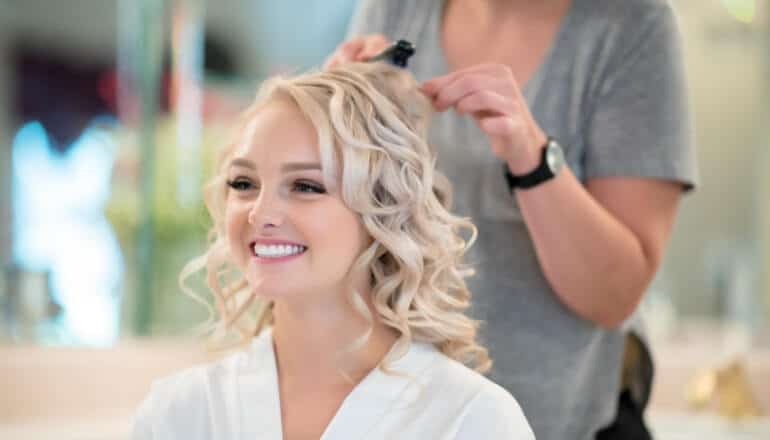 Hair Styles Niche
This niche focuses on styling your hair as you would imagine. And it is an incredibly popular and Powerful Micro Niche for beauty bloggers.
It is especially popular on YouTube and on Instagram where you can show off your new hairstyles to all your followers and subscribers.
In fact, I would recommend a Blog focusing on hairstyles to make YouTube or Instagram the primary content platform. You still want to have a blog or a website to send your subscribers and followers to.
But you also want those followers from your website to go to your YouTube channel or your Instagram channel so it's kind of this nice traffic circle between your social media and your blog.
This type of Diversified traffic is especially important at the start of your blog because Google is not going to be giving you much organic search traffic just because your Domain Authority and website Authority is going to be low, to begin with.
That doesn't mean you can't get traffic from these social media sources that are going to have the double effect of boosting your rankings in the search engines and helping to build your Authority and your niche.
Best Way to Monetize
There are so many ways you can monetize this niche it really is one of the most versatile micro-niches available for a beauty blog. Obviously, affiliate marketing is going to be right at the top of that list. It's a great way to earn money especially early on.
You can promote all types of hair products styling products brushes comb Clips whatever you can think of that has to do with styling your hair is going to be a great product to promote.
And there are dozens of hair product affiliate programs, like the 10 I wrote about in this article. that you can choose from.
Many of which have great affiliate terms so you can really earn some good commissions and not have to rely solely on Amazon.
Eventually, you're going to want to add advertisements to your blog and your YouTube channel and monetize your Instagram traffic if you go that route.
All of these monetization methods are completely viable and grade for this particular Niche. The big reason for that is just the amount of traffic that you can get from a hairstyling blog.
Suggested Domains
*All of these domains were available at the time of publication. If you find one that has been bought please leave a comment and I will replace it as soon as I can.*
simplystylishair.com
thathairstyle.com
myhairdesigns.com
hairdesigndiva.com
Hair Styles Affiliate Programs
Final Thought On Hair Styles
Wrapping up the hairstyles Micro Niche, I feel it's one of the best in this entire list. It has everything you need for a great affiliate niche.
Tons of products to promote, good affiliate programs, a multitude of platforms that it can excel on.
And probably one of the most visual Micro niches in the entire Beauty niche. it's also a little bit more competitive than many of the other topics on this list.
So you will have to work at it for a while to really get a good foundation to build your brand on.
---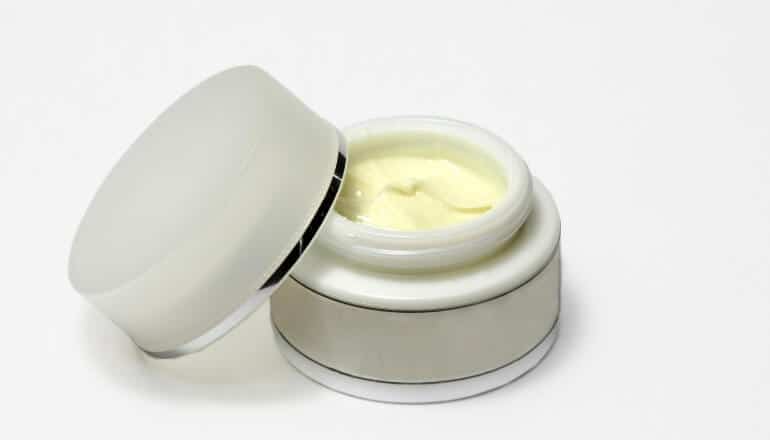 Skin Care Niche
The skincare Micro-Niche is one that could fall into a couple of larger. Skincare could easily be a health type blog or it could be centered more around a beauty blog.
I would recommend that you focus it more around a beauty Blog than a health blog.
The reason for this is Google recently changed the way they handle health-related blogs and made it much more difficult to rank with them if you don't have the authority or expertise to go along with it.
So if we were to focus on the beauty side it would be something along the lines of moisturizers and moreover the counter type of skincare. Something along those lines, as opposed to medications and treating diseases like eczema or seborrheic dermatitis.
So we're just going to focus on the more superficial aspect of skincare than the real deep medical aspect.
That being said you can give some advice about healthcare-related skincare I would just not make it the focus of all my content.
Maybe 10% of the content can be Focus directly on health-related skincare and the other 90% can be beauty related skincare.
How to Monetize A Skin Care Blog
For a beauty based skincare blog, I think affiliate marketing is probably the way to go for monetization purposes.
It's definitely the way to go in the beginning because drawing a lot of traffic is obviously going to be a little bit difficult in such a small Niche especially if you're focusing on the beauty side of it and not the health side.
The house side has probably higher ticket items with a lot of the medications and treatments that you can use for some of the elements.
The beauty side has your moisturizers and conditioners and any other products that are going to give your skin that glow you are looking for.
When you have given your blog enough time to grow you could definitely create an info product. Although it would take some time to figure out exactly what that would look like.
And the real question is would it be worth charging for it or would it be better just to put it as part of your regular content and try to monetize it that way.
Ultimately it's up to you and you going to have to decide what you think is better for your particular audience. but overall there are many options for monetizing this particular niche.
Suggested Domains
*All of these domains were available at the time of publication. If you find one that has been bought please leave a comment and I will replace it as soon as I can.*
myflawlessskincare.com
skincareregiment.com
perfectlysoftskincare.com
Skin Care Affiliate Programs
Final Thoughts On Skin Care
While this is still a very good niche to be in, some of the luster has been wiped off of it due to Google's algorithm updates. They really blur the line between a beauty blog and a health blog.
The only way to get your website up to the point where it needs to be is to earn the trust of Google and search algorithms. And you can only do that with great content and some good social media outreach.
Having said all that there's still a lot of profitability to be hand in the skincare Niche for a beauty blog.
Just to reiterate I would try and stay away from any treatment of diseases four elements of the skin and just focus on the beauty side of skincare.
---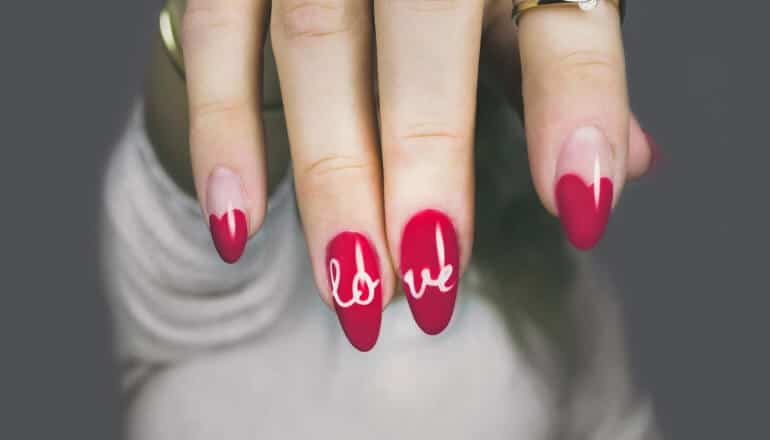 Nail Styling And Polish Niche
You can easily combine this little niche with nail care and do pretty well. However, this micro-niche is very good on its own.
It is especially great with a visual medium. Instagram, Pinterest, and Youtube are ideal for this niche.
Showing the process of creating little pieces of art on your fingernails is really incredible to watch.
Whether it is a before and after photo, or a video showing the transformation in real-time. The amount of content is unlimited for this niche.
Need a new video or blog post idea? Create a new experience for your audience by changing the style of your fingernails. It really is that simple.
The content has to be great, don't get me wrong. But if you are already passionate about your finger art and are already creating these little gems you might as well get paid to do it and make some friends in the process.
How To Monetize A Nail Styling Blog?
Advertising might be the best way to make money in this niche once you start to get some decent traffic. Affiliate marketing is certainly great as well, but between Youtube, a blog and something like Instagram you can really build a nice advertising portfolio.
An info product might be a great idea down the line as well. Take some of your best nail art tutorials and put them together into a nice video package and you have yourself a great little info product that you can sell to your audience.
Nail Styling Affiliate Programs
Wrapping Up Nails
Another incredible niche in the beauty industry. This is a great, visual, evergreen blogging niche that can be adapted to whatever media is prevalent at any given time.
Well, just about any media, not sure a nail polish podcast would work out too well. But I am sure someone has tried.
The thing to keep in mind here is that your content for this niche is limited only to your imagination. Even if the final outcome is something that is not very good.
The process of creating your nail art is the content. Some will be great other not so much. But the more you make the more traffic you get and the more income potential you have.
---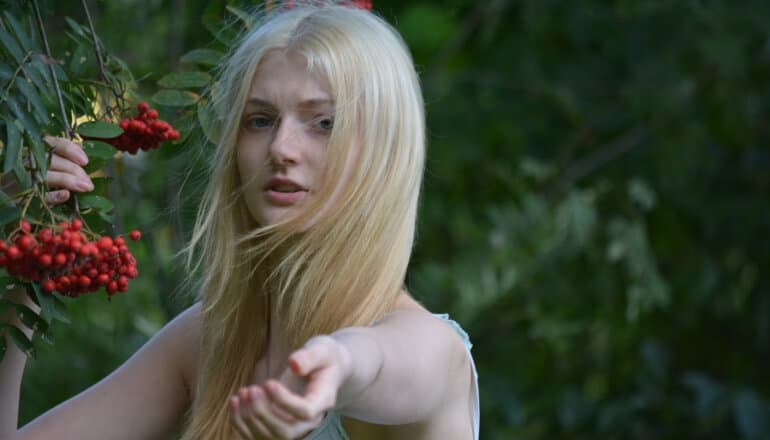 Natural Beauty Niche
Here is a beauty niche that is really taking off in recent years. People are leaving behind the old tropes of what is considered beautiful and what society expects of them and making their own way forward.
There are a ton of topics and content that you could write about for this particular micro-niche. Whether it is how society views weight in regards to beauty.
Another angle is how we tend to view beauty through unrealistic expectations brought on by makeup and other artificial processes.
There is a lot to unpack for this micro-niche. And you are almost certainly going to offend someone if you operate in this type of niche. That is inevitable.
You must know that going in. This isn't recommending what lipstick you should wear for a night out.
This is more of a political blog about beauty and you are going to draw in some very passionate readers from all walks of life.
Just something to be aware of.
Ways To Monetize A Natural Beauty Blog
This one is a little bit trickier than some of the other micro-niches on this list. You can promote some make-up products but they are going to be limited to a more minimalist variety.
Skincare products are another great product that you can put in your affiliate marketing strategy for this micro-niche. And there are many others as well.
Advertising will probably be a decent earner as well. The real issue here is that this niche is going to take a little more time and effort to really get the income up to where you want it to be.
This might work best as a side niche or an expansion to an existing blog more so that starting a blog on this topic.
But with clever content and some smart affiliate programs, you can make it work on its own.
This particular niche is going to really take off in the near future as more and more people are taking a body-positive view of beauty. That should lend itself well to your content and monetization strategy.
Domain Suggestions
beauty-is-natural.com
findmynaturalbeauty.com
Affiliate Programs
The Wrap Up
This is one of the more interesting micro-niches for a beauty blog. By using fewer products and focusing more on natural makeup or hair products it does, in some ways, limit what you can promote for your affiliate partners.
But there are still quite a few products and services to explore as well as advertising revenue to take advantage of. All you need is to be a little creative with your content and you should be fine in this wonderful little niche.
---
The Big Finish
As with any niche as large as beauty, there are plenty more micro-niches for you to discover. In many cases, you can promote the same products across most of the sub-niches. The content is really what dictates your niche.
Whatever you need to do to get traffic to your site, then that is what you have to do and what you need to write about. Whatever it takes.
Be thorough. Be helpful and be honest and you will have no problems creating a trustworthy and friendly beauty brand that you can use to achieve the freedom from the 9 to 5 grind that we are all looking for.
Use all the resources at your disposal to put together the best content that you possibly can and turn that content into a commission converting machine and you will be on your way. Affiliate marketing is freedom.
All you have to do is start.
Don't go it alone. Get the best learning tools and community to help you build your online dream. Check it out here.
---
Thank you for visiting and, as always, have a wonderful day.