This article may contain *affiliate links. Please see our affiliate disclosure for more details
The Make-up sub-niche is a fantastic place to start on your blogging journey. It is, however incredibly competitive. And with good reason.
The market for make-up, beauty, and personal care products is staggering. The revenue was 86.1 Billion dollars in 2017 alone, according to Statista.com
With that much revenue, it is no wonder why the entire niche is so competitive. But competition is not a bad thing. Only niches with no money-making potential have zero competition.
The key is working around the competition until you are in a position to take them head-on. You'll need great content, you'll need a lot of hard work, some patience, and you'll need proper training.
You are also going to need to be clever in your keyword research and your overall affiliate strategy. Picking the right affiliate programs can go a long way in making your income potential that much more impressive.
There Is Just Something About Owning Your Own Business. Being Your Own Boss. Building Something From The Ground Up With Your Own Hands. Especially When It Is This Easy To Get Started.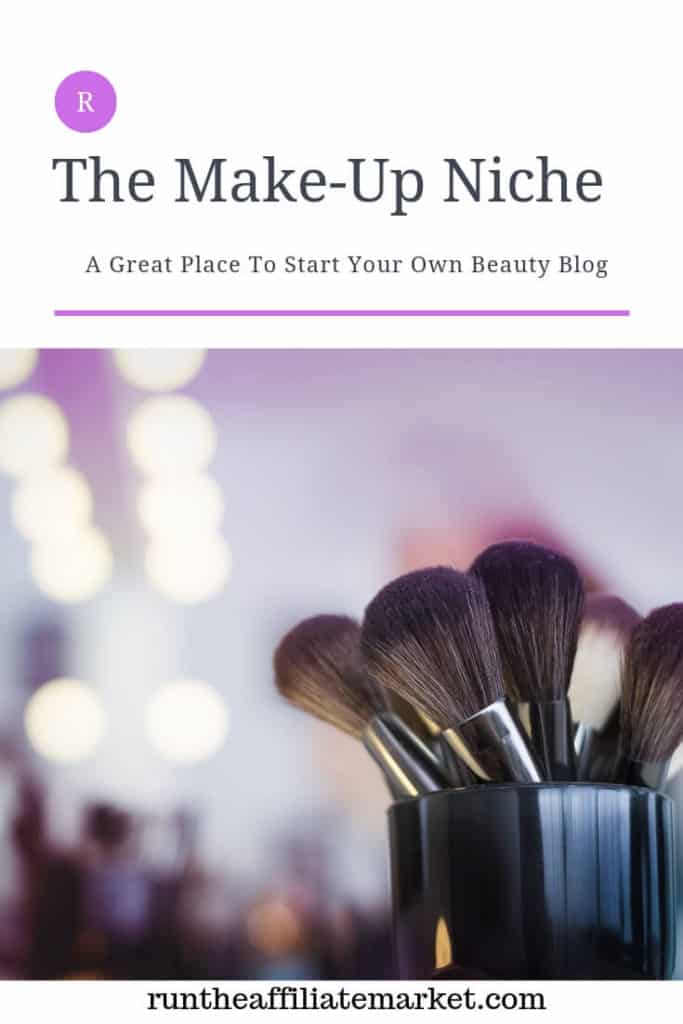 ---
Make-Up Niche Overview
The makeup sub-niche is part of the larger Beauty and grooming niche. As far as sub-niches go makeup is still fairly broad.
There are plenty of places start your makeup Niche blog that has relatively low competition but still enough traffic to support a good business model.
And also have enough room to expand into a larger area of the makeup niche or even into the larger Beauty Niche.
One aspect of the makeup niche that really sets it apart is just how visual it is. This niche really lends itself well to any visual medium that you can use to promote it.
Uploading images of your work on Pinterest is a great way to get some exposure for your blog. And an additional source of traffic.
Probably the best place for this niche to excel is on YouTube. The visual nature is almost perfectly made for a video medium.
You can show, in real-time, the transformation that you are working on as you apply your makeup to yourself or to whoever you're working with.
You can really endear yourself to your viewers by taking them step-by-step through your process of how you get a certain look or how you apply a certain style to your makeup.
There really is no limit to what type of content you can put on YouTube in this niche in addition to just the "before and after" videos of a makeup style or applying makeup.
You can do reviews of individual products or entire cosmetic line and you can use that traffic from YouTube to send to your written blog and get my kind of a double dose of great traffic.
So while you're getting traffic from Google through organic SEO you're sending great focused traffic from your YouTube channel to your blog and vice versa. It really is an ideal situation for such a visual niche.
Monetizing Make-Up
Affiliate marketing is going to be the best way to monetize this niche early on. You are going to need far less traffic to start making money than you would with ads.
That doesn't mean you shouldn't bring in Adsense or media.net once you start to get a decent amount of page views.
Until then placing affiliate links in your content is going to be the best way to start supporting your website.
For a niche like this, with such a wide array of products that you can promote, affiliate marketing is going to be a cornerstone of your overall marketing strategy for quite a while.
In fact, it will probably be a key part of your income for the duration of the website. The most lucrative option would be to create an info product around your make-up specialty.
This is going to require you to build a nice sized audience and a lot of trust with your audience.
When you do earn your reader's trust you will be in a position to create an invaluable resource for your audience to purchase and use.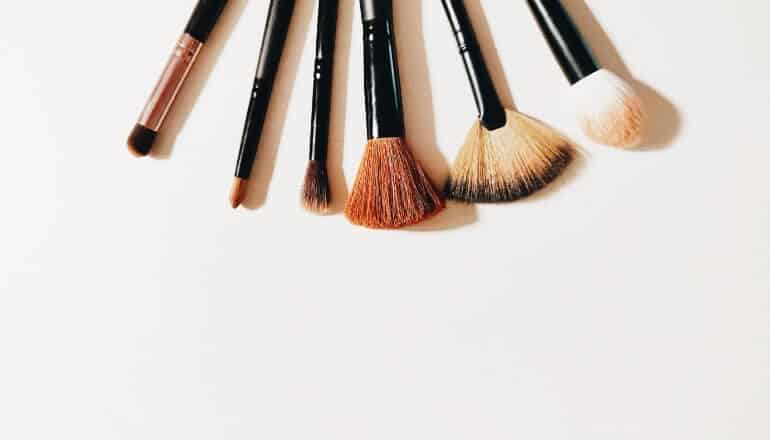 Once you can implement all three, ads, affiliate marketing, and info products, you will really see your earnings start to skyrocket and you protect yourself by diversifying your income strategy so a downturn in one doesn't pull your entire blog and brand down with it.
Make-up Micro-Niches
As I mentioned at the top, makeup is a pretty broad sub-niche. So the best thing to do when confronted with such a broad topic is to break it down even further.
The great thing about the makeup niche is that even the micro-niches generate enough traffic to support your entire blog.

So let's take a quick look at some Micro niche ideas that you can consider when starting your makeup blog.
These are going to be very basic and pretty straightforward just pick a part of the face that you want to focus on and develop your content strategy around that specific area.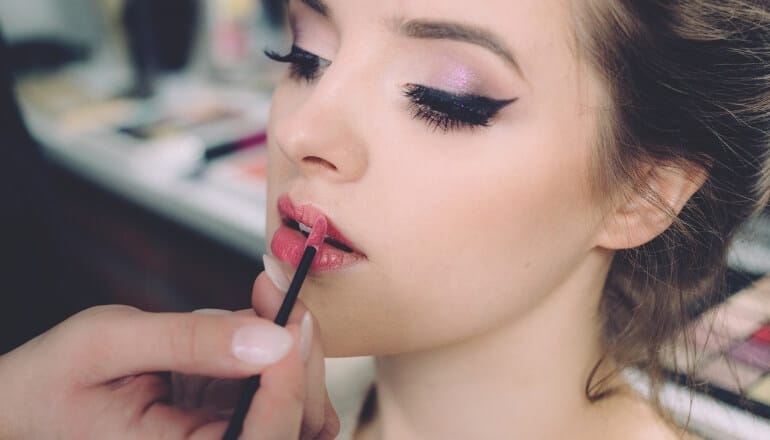 How to get a certain look with your lipstick could be a great way to enter into makeup niche. How to get a certain look with your eyeliner or your blush or a variety of similar looks for each part of the face in a great way to get a start for your blog.
It may seem overly simple and it really is just that simple instead of having your blog go from lipstick eyeliner to blush to whatever. Focus on a certain area for as long as you want to create content around that.
That may be 20 articles and it maybe 50 articles but the point is you get a start in a very narrow micro-niche that's going to still draw in traffic and give your website a lot of credibility in that little area all while helping you avoid the really large competition.
Final Thoughts On The Make-Up Niche
This is a pretty good niche, but be aware that it is still very competitive, which is why you want to find the smallest viable niche to get started in.
A little corner of the internet that you can make your own and work on your craft until you have enough content and authority to really break out and take on the big competition in the make-up niche.
Don't go it alone. Get the best learning tools and community to help you build your online dream. Check it out here.
---
Thanks for stopping by and as always have a wonderful day.