This article may contain *affiliate links. Please see our affiliate disclosure for more details
Hello everybody, Welcome Back. Michael here and today I am going to be diving into the perfume niche with a look at some great options for perfume affiliate programs that you can use on a general beauty niche website or a more niche fragrance based passive income website.
So let us dive right in and see if we can't find something to help increase the profits on your perfume niche site.
There Is Just Something About Owning Your Own Business. Being Your Own Boss. Building Something From The Ground Up With Your Own Hands. Especially When It Is This Easy To Get Started.
---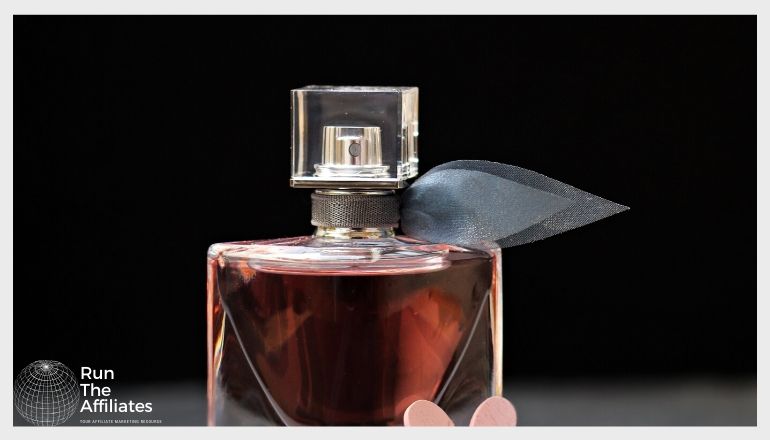 Check Out These Perfume Affiliate Programs
Perfumes and fragrances are a niche of the very large and competitive beauty industry. Even these smaller sub-niches are going to be tough to break into and I would advise niching down as small as possible to start out and then build your affiliate empire from there.
These are going to have a little bit of cross over with men's cologne and fragrances, but we have a dedicated list of a few of the best men's cologne affiliates if that is closer to what you want for your blog.
Now that you have some great perfume affiliate program ideas you just need to create the content and drive traffic to your affiliate links. Affiliate marketing training is a great way to learn how to efficiently drive the traffic you need to build a passive income business.
---
ScentBox Affiliate Program
Commission: $8 Flat Fee
Tracking Cookie: 30-days
Auto-Approval: By Country

Scentbox is a subscription service that offers a nice selection of fragrances delivered right to your door every month. Perfume subscription boxes are a fairly popular type of subscription box all those subscription services are popping up in just about every Niche and it's a good idea to find at least one that you like to promote on your Niche website.

The affiliate terms for the Scentbox partner program are decent but not spectacular. They offer an $8 flat fee for every new customer that you bring into their subscription box service. This is decent but you'd like to see something closer to $10 or even $15 for a one time fee.
Ideally, for this type of affiliate program, you want to see a percentage-based commission but the subscription boxes seem to be moving towards a flat fee one-time commission.
The tracking cookie duration is a standard 30 days. This gives you plenty of time to do all the promotion you need to do in order to get a commission during the tracking gap.
Finally, the Scentbox affiliate program has an auto-approval process through its ShareASale profile. This means that even brand new websites can get approved and start building their affiliate arsenal without having to have a ton of traffic before being approved.
---
ScentBird Affiliate Program
Commission: $14 Flat Fee
Tracking Cookie: 45-days
Auto-Approval: No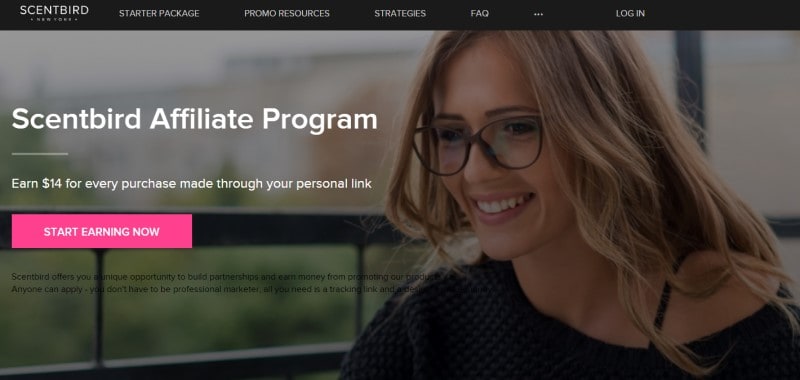 Scentbird is a monthly subscription box dedicated to bringing your readers the very best in brand name cosmetics. They offer boxes for both men and women so this could fit into a cologne niche website as well.
Some of the brands included in the ScentBird Box are:
Glossier
Prada
Versace
Tom Ford
and many others
The affiliate commission is pretty standard for many subscription box services. They typically give you an upfront fee instead of a recurring commission. The fee, in this case, is $14 dollars per new signup that you make through your affiliate link.
It is a pretty generous affiliate commission and one that could really make you a nice bit of passive income with just a few sales each day. It would be nice to get the recurring commission from these types of affiliate partners but nothing is ever really perfect in the affiliate marketing business.
The tracking cookie is very nice as well offering affiliates a 45-day tracking gap to make a sale and still get a commission out of it.
I always like to have at least one subscription box affiliate program if at all possible. For the perfume niche, Scentbox is one of the best examples of this.
---
Sephora Affiliate Program
Commission: Variable
Tracking Cookie: Variable
Auto-Approval: No

Sephora is a huge retailer in all things beauty. They have physical stores in many malls around the world and are among the most popular retailer of cosmetics, perfumes, and skincare in the world.
Sephora is known as a make-up retailer more than anything, but they have a great selection of perfumes and fragrances that you can promote on your general beauty or fragrance specific niche sites. There may also be some regional restrictions for this affiliate program so be sure to see if you are eligible.
The commission and the tracking cookie are very dependent on the region you are operating in. The Brazilian Sephora affiliate program offers up to a 14% commission whereas the APAC Sephora affiliate is only 3-8%.
---
Generic Perfumes Store Affiliate Program
Commission: 10%
Tracking Cookie: 45-days
Auto-Approval: No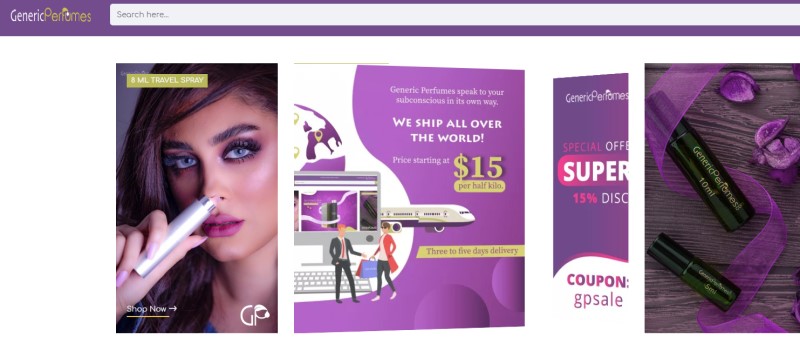 Generic Perfumes Store is a discount retailer of a wide variety of perfumes and fragrances. This type of partner is a great one to have if your audience is made up of a wide spectrum of income levels.
You always want to have something for anyone who chooses to use your content and having a lower price range for perfumes is always a great idea.
But don't worry, you will still get some good commissions because the affiliate terms for this partner are pretty good. They offer an 10% commission on sales that you refer through your links. They also have a 45-day cookie for their partners which gives you a lot of time to promote their products and get credit for those commissions.
---
PerfumesGuru.com Affiliate Program
Commission: 10%
Tracking Cookie: 90-days
Auto-Approval: No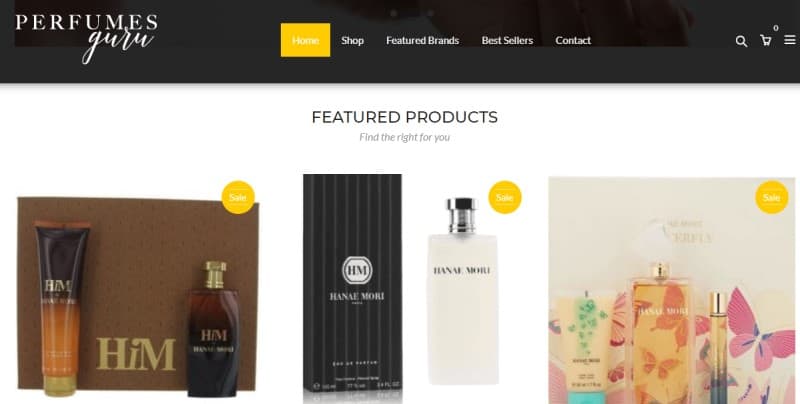 PerfumesGuru.com offers a good selection of perfumes, colognes, and fragrances that you can promote on your niche website. They have many popular brands and fragrances.
This is a relatively new affiliate program so you will have to do a little bit of extra content explaining who PerumesGuru is and what they are all about.
The commission for this affiliate program is pretty good. They offered their affiliate Partners a 10% Commission on sales made through that Partners affiliate links. The tracking cookie is exceptional. They give you three full months or 90 days to make a sale and still receive credit for the commission that you burn through all your hard work.
---
Love Scent Affiliate Program
Commission: 30%
Tracking Cookie: 60-days
Auto-Approval: Yes

Lovescent Specializes in pheromones for both men and women. This is not a traditional perfume affiliate program but I thought it was interesting to add a little bit of diversity to our list here. This could be a great option for a dating site or a relationship site and of course for a traditional fragrance Niche website.
You can check out what Love Scent has to offer on their website and see if it is something that you would want to promote on your passive income site.
The affiliate turns for this partner are fantastic. They offer a 30% Commission on any sales you make through your affiliate links. This is an incredibly High commission for the fragrance niche. I think the products that they offer being more pheromone related than designer perfume related are a big reason for this.
The result is this affiliate won't be as appealing to as wide arrange an audience as some of the more traditional fragrance Affiliates that we have on our list here.
The tracking cookie duration is also very good. Give you a full 60 days or two months to promote their products and get the sail while still retaining that Commission.
---
HottPerfume Affiliate Program
Commission: 11%
Tracking Cookie: 60-days
Auto-Approval: Yes

HottPerfume prides itself on being your one-stop-shop for inexpensive perfume. They offer a wide selection of cheaper fragrances and perfumes that you can promote to your audience.
The affiliate terms for this partner are pretty good for this Niche. They offer a fantastic 11% Commission on all qualifying sales through your HottPerfume affiliate links. Anything in double digits is a Great Commission and this goes that little bit further to give you a real option when building your passive income perfume website.
The tracking cookie is also very good weighing in at 60 days. This gives you two full months to promote your product get the clicks and still get a commission for your hard work.
Lastly, this affiliate has an auto-approval process on its ShareASale profile. This is great for new websites that don't have the traffic just yet to get accepted into some of the other affiliate programs so you can start building a little bit of passive income as you grow your website from the start.
*Their website seems to be having some issues at the time of writing but their ShareASale profile is still active so I will give it a little time to see if they sort out the issues.
---
FragranceNet.com Affiliate Program

FragranceNet.com does have a bit of a weird name. But don't let that put you off. They are one of the biggest retailers of perfume, skincare, and makeup online. They have been around since 1997 and that type of longevity is just not feasible without a good company behind it.
In addition to that, they have a subscription club that could promote. The subscription services are always a bonus for an affiliate like FragranceNet.com.
The commission is a real problem here. According to their Rakuten Profile t is only 0.1%. If that is correct then it is really tough to recommend this partner program to anyone. However, sign up if free and if you are accepted you can see if the public information is accurate and if you want to pursue this partner program.
The tracking cookie duration is a bit underwhelming but should suffice for this affiliate program. It is a 10-day tracking cookie duration.
---
Confessions of a Rebel Affiliate Program
Commission: 5%
Tracking Cookie: 15-days
Auto-Approval: Yes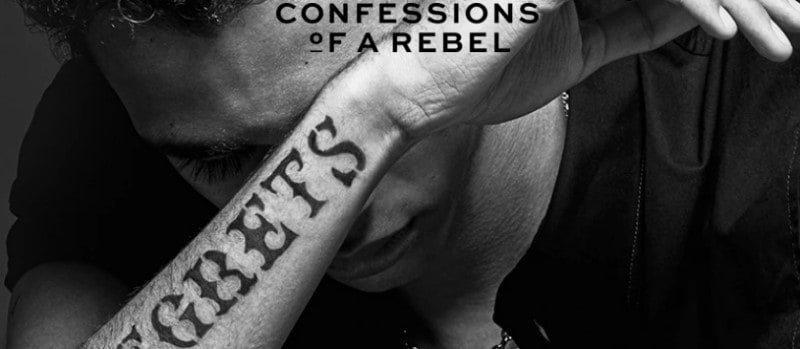 They have a limited selection of fragrances making this affiliate a very niche one in terms of its overall appeal. This would be a good addition to a lifestyle niche blog that skewed younger with their demographic.
The Confessions of a Rebel website has a certain aesthetic to it that will work well provided it plays well with your specific audience. This might not be the affiliate program for you if you have an older audience for your fragrance niche website.
The affiliate terms are acceptable but a little underwhelming. They offer a 5% commission and a 15-day tracking cookie for their affiliate partners.
You would like to see a little bit higher commission but if you can get this affiliate converting 5% should be just fine.
---
Skylar Body, Inc. Affiliate Program
Commission: 10%
Tracking Cookie: 30-days
Auto-Approval: No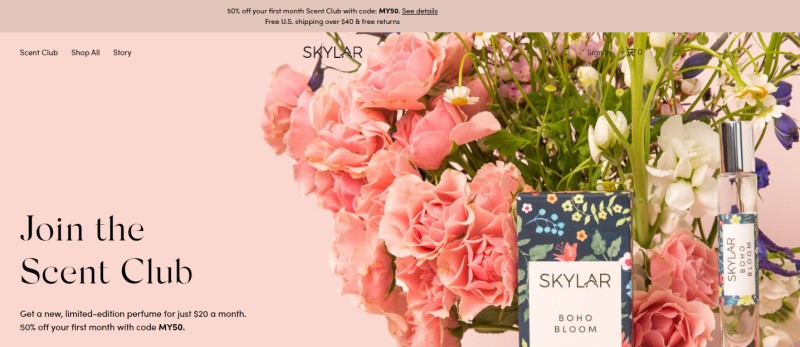 Skylar Body has a very nice selection of organic, vegan fragrances and products that would fit in well with a vegan niche site or a traditional perfume or beauty niche site. It is a very versatile affiliate that will be a great asset to anyone who can get it to convert for them.
They also offer a scent club subscription service that you can promote adding another subscription box option to our list of perfume partner programs.
The affiliate terms are solid if not spectacular. They offer a 30-day tracking cookie and a 10% commission for every sale you make through your referral links.
---
Maximize Your Perfume Affiliate Programs
That brings us to the end of our look at these fantastic perfume affiliate programs that you can use to help monetize your general beauty or perfume base Niche website.
Fragrances and perfumes are always going to be a very competitive and very lucrative Niche. There are always new fragrances hitting the market that you can test and give your opinion on in once you build that client base you are going to have some very interested readers every time you decide to put out new content.
Getting to that point is the tricky part. You need to build your website with a good traffic Source whether you decide to go for a pay traffic Source or free search traffic or through YouTube or Pinterest or any of the other social platforms.
Don't go it alone. Get the best learning tools and community to help you build your online dream. Check it out here.
Thank you for stopping by and have a wonderful day