This article may contain *affiliate links. Please see our affiliate disclosure for more details
Today I thought I would dive into a micro-niche of the beauty niche. A micro-niche of a sub-niche actually.
Men's cologne is where we are operating today. It might not seem like it but there are plenty of opportunities to add a little extra monetization to your beauty or men's grooming niche website simply by adding in one or two of these men's cologne affiliate programs.
What makes them so useful is that they are laser-focused on just cologne and can be integrated into very specific content that other affiliates might not be suited for.
There Is Just Something About Owning Your Own Business. Being Your Own Boss. Building Something From The Ground Up With Your Own Hands. Especially When It Is This Easy To Get Started.
Let's have a look.
---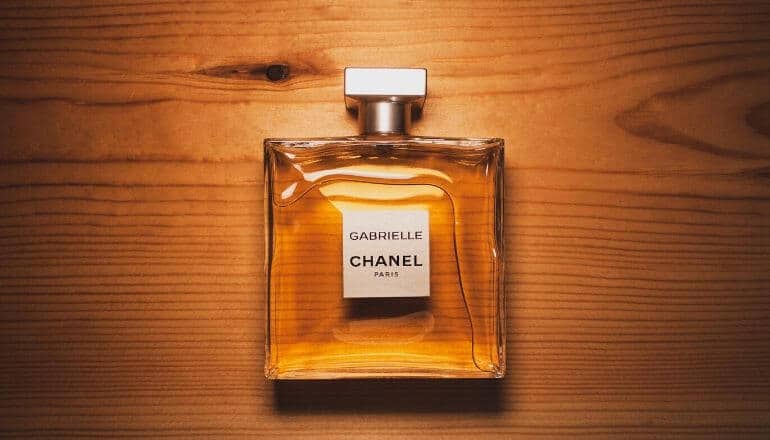 Finding The Perfect Men's Cologne Affiliate Program
Men's cologne is an important part of the men's grooming niche. But cologne affiliate programs can be often overlooked.
However, these men's cologne affiliate programs can open up a new level of monetization for a variety of different blog niches.
It comes down to finding ones that resonate with your audience and then working these cologne affiliates into your general content without interfering with your general men's grooming partner programs.
Now that you have some men's cologne affiliate program ideas you just need to create the content and drive traffic to your affiliate links.
Getting the traffic is the tough part, especially if you are seeking out organic traffic. Make it easier with targeted training for building a successful online passive income blog.
---
Truefitt & Hill Affiliate Program

Truefitt & Hill have their own line of men's fragrances for your audience to purchase. They also have a ton of other Men's Grooming items from shaving and hair care to face and body.
For the purpose of this list, we want to focus on their colognes. They don't have a huge selection, maybe a dozen or 20 at the most, but they are high-end colognes that come with a pretty high price tag some of them approaching $100 a bottle.
As an affiliate marketer, you can really start to make a nice profit off these relatively High ticket items and of course the excellent affiliate terms that they offer for their affiliate partner.
Let's take a look at that commission right now.
The affiliate terms are very impressive for this cologne affiliate program. The tracking cookie weighs in at 45 days which is always nice to see.
Anytime you can get above that 30-day tracking cookie duration you get a real good chance to increase your conversion rate just from the cookie duration alone.
But it is the commission where this affiliate program really shines. They give you a very generous 15% Commission on qualifying sales through your affiliate links. It is the highest commission that we have on our list here today and one of the better ones in the larger Beauty niche as well.
What it means is that you have to really consider using this affiliate program on your website. Now ultimately your audience is going to decide whether or not they like this affiliate program and that'll be very evident in the conversion rate.
But you owe it to yourself to at least try this affiliate program to see if you can get it converting at a good rate with your audience and then you'll have a very special affiliate program to work with.
---
Scentbird Affiliate Program
Scentbird Has a subscription box service that delivers brand name colognes to your door every month. In addition to the men's cologne subscription boxes, they have subscription boxes for women as well so you could use this affiliate program in a larger variety of niches in the overall Beauty niche.
The commission offered by the Scentbird affiliate program is a flat fee of $14 for each new subscription that you sign up. These flat fees are pretty typical for affiliate programs that offer Subscription Service.
Most of the time they want to get new customers in without having to pay a recurring commission so they put a pretty nice upfront fee for each new affiliate program. It's common in a lot of niches, especially web hosting and food delivery type niches.
The tracking cookie weighs in at 45 days. this is a little bit above average and very nice to see because the tracking cookie plays such an important part in the overall conversion rate of your affiliate program.
---
FragranceX Affiliate Program

FragranceX has a huge selection of men's colognes for your readers to choose from. It really is a wholesaler of designer and brand-name fragrances for men.
This is the type of affiliate program that really competes head-to-head with Amazon Associates. So you going to have to make a determination where the affiliate commission and the affiliate terms, in general, are enough to make you not promote Amazon Associates for this particular line of products.
The commission is a little bit murky for this particular affiliate program. If you sign up through Commission Junction then the profile says it's between a 1 and a 10% commission.
On the ShareASale profile, it comes in at an 8% Commission. I have no idea which one is accurate but hopefully it is the 8% and up commission.
Of 1% commission just wouldn't be of any use to anyone really. So give the sheriff sale profile look and see if that affiliate commission is the one that they are offering.
The tracking cookie is perfectly fine. They offer a standard 30-day tracking cookie duration which gives you plenty of time to make a sale and still get credit for the commission.
---
Hawthorne Affiliate Program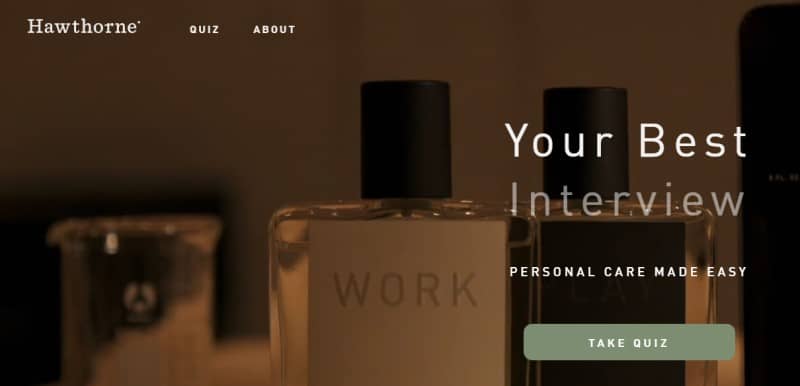 Hawthorne could probably better be described as a men's grooming affiliate more so than just a cologne affiliate program. But there is so much overlap between the two that I decided to put it on our list.
They offer a subscription box that has a variety of products in it. This includes their colognes, deodorants and body washes that are auto-refilled at specific intervals. The subscription box is curated based on an online quiz that you take before purchasing.
The tracking cookie is only 14-days. That is a little shorter than I typically like to see but for these products, it should not be a real issue. The commission, on the other hand, is fantastic weighing in at a solid 10%.
A percentage on a subscription service is always interesting. Just be sure to ask if it is for the initial sale or if they are recurring. Nothing in the promotional material made a case either way so be sure to find out when you are accepted.
---
ScentBox Affiliate Program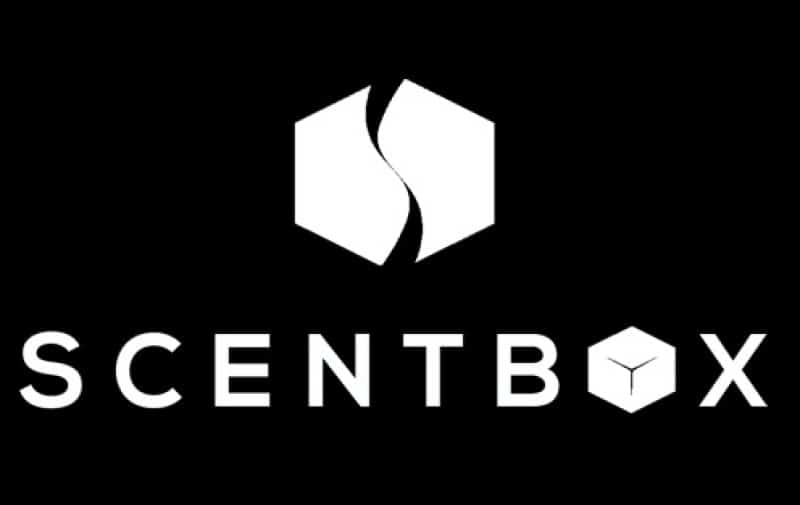 Scentbox delivers a selection of over 850 designer fragrances delivered right to your door each month. Not only is this a good men's cologne affiliate program but it does double as a very good perfume affiliate program if you're in a more General Beauty Niche.
But it's something that you might want to look at for a cologne affiliate program in case you need a subscription box for that type of product. Even though a majority of their fragrances are more for women.
Scentbox offers a flat fee of $8 for each new subscription that you sign up through your affiliate links. It's not the best commission that you can possibly get for a subscription box service like this but it is a reasonable one.
It just means you'll have to consistently promote their product in order to get a new sign up so that you can continue making that flat fee day in and day out.
The tracking cookie is a standard 30-day duration. For this type of product it's perfectly fine there's really nothing wrong with having a duration of 30 days.
One last great little thing about the Scentbox affiliate program is that it features auto-approval on ShareASale for certain countries. They don't list the countries available for auto-approval so you will just have to sign up to find out.
However, it is worth it to try because it means you can get access to this great little affiliate program even if you don't have a lot of traffic to speak of.
---
Maximize Your Cologne Affiliate Programs
That brings us to the end of our look at these men's cologne affiliate programs. These are going to be affiliate programs that have to be deployed in very specific ways in very specific content. That's because they are directed at a very small sub-niche of Men's Grooming.
So it wouldn't make sense to throw one of these affiliate links into an article about beard grooming because it has nothing to do with that.
You could put a general grooming affiliate in there but these are a little more focused and might have a better conversion rate when messed up with the proper content.
All that's left is to create the content and drive some traffic to your affiliate link so that you can start adding a new level of monetization onto your Niche blog or if you're just getting started out you can add some very specific affiliate programs to your overall affiliate strategy.
Don't go it alone. Get the best learning tools and community to help you build your online dream. Check it out here.
Thanks for visiting and have a wonderful day.
---