This article may contain *affiliate links. Please see our affiliate disclosure for more details
So you are in the market for a luxury, high-end luggage and travel accessory affiliate partner for your passive income blog. And that has led you right here.
Is Tumi right for your audience? Are the affiliate terms satisfactory? Is it even available in your area?
Find out in our Tumi Affiliate Program review…
What Is The Tumi Affiliate Program
The Tumi affiliate program is a program that is designed to allow content creators the opportunity to receive a commission for promoting Tumi products.
When one of your audience members uses your affiliate link and makes a purchase within a specified timeframe you will receive a small commission for your work referring the customer to Tumi.
The Tumi affiliate program is not available in all countries so be sure to find out if you are eligible. The Tumi affiliate program being reviewed today is part of The Commission Factory affiliate network and is specific to the Australian Tumi affiliate partner program.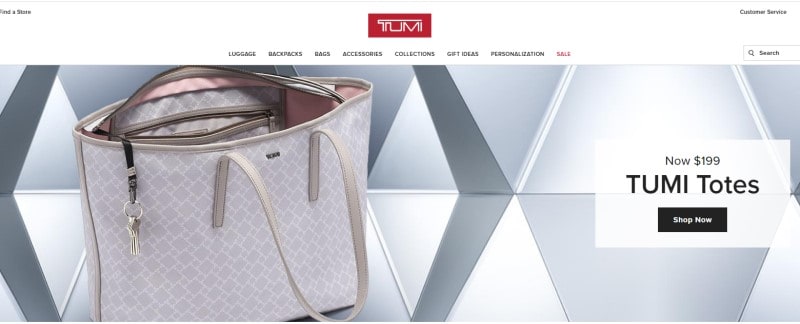 Tumi Affiliate Program Review Summary
Affiliate Commission: 6%
Tracking Cookie: 30-Days
Niche: Travel Accessories
Application: Sign Up Here
Affiliate Network: Commission Factory(AUS)
Overall Score 85/100
Now comes the hard part. Maximizing your affiliate earnings with a great traffic and conversion strategy and build a truly passive income. Need a little boost to get you to the top? Check out my review of one of the best blueprints for building a passive income
---
---
The Commission For The Tumi Affiliate Program
The first stop on our look at the Tumi affiliate program is naturally going to be the commission. This is the most visible number and any affiliate program and the one that affiliate marketing seems to be most interested in.
I would argue that it's not the most important factor for an affiliate program as long as you meet certain base criteria for how high the commission percentage should be.
My minimum affiliate commission is usually around 4 or 5%. There can be exceptions where you can go a little bit lower but I try and keep it at 4% at least.
The reason for this is because Amazon usually gives at least a 4% Commission on most of their products. There are some exceptions that drop well below 4% and but for a good Baseline 4% commission is acceptable.
The good news is that the Tumi affiliate program gives us a little bit more than 4% and brings their commission up to 6% for their affiliate program offered through Commission Factory.
It might not seem like a huge commission, and it's not, but it is a very acceptable one. The reason behind it is because of the products that you are going to be promoting their luggage totes and other travel accessories are very high-end and pretty expensive.
This means that the 6% commission will be adequate to give you a decent commission for each product that you successfully promote.
Another reason why 6% is a reasonable affiliate commission for this partner program is that there is likely a good amount of overhead for these luxury items and thus the affiliate commission needs to be a little bit lower.
To sum it all up the affiliate commission is decent but not anything spectacular. However, it should be enough to generate some decent revenue for your blog that you were going to be promoting their products on.
---
The Tumi Affiliate Program Cookie
Next up is the tracking cookie. This is probably one of the more overlooked factors for deciding on whether or not to use an affiliate program.
For most affiliate programs you don't need a super long one because the products that you're promoting are not high ticket items.
The more expensive the proxy promote the longer the cookie should be to give your audience members enough time to make a decision on large monetary purchases.
Typically what you'll find is that 30 days is the baseline or standard tracking cookie for many affiliate programs.
There are some notable exceptions and you will find quite a few affiliate programs that go below 30 days but 30 days, in general, is a good Baseline for your affiliate programs.
A 30-day tracking cookie gives you plenty of time to promote and sell most products with the exception of the super high-end products.
The good news with the Tumi affiliate program is that we get the standard 30-day tracking cookie. It's plenty long enough to make sales and get good commission.
Even though some of their products are quite pricey, the 30-day tracking cookies should be sufficient to maximize your conversions.
---
How Are The Tumi Products?
For me, the products are the absolute most important part of any affiliate program. It's not the commission it's not the tracking cookie its how much content you can write around the products.
It is the products themselves.
The reason for this is because the products are what the audience is buying. They're not buying your content and not buying your suggestions per se they're buying a product that you may have recommended.
But it is the product that they are going to receive and it is ultimately the quality of the product that is going to determine whether or not they take your advice again.
So if you are constantly promoting bad products that at worth the money then you are going to slowly lose credibility in your Niche and slowly lose your audience.
So the products are paramount. And that brings us to the Tumi product line.
There's no need to worry about it. These are high-quality well-made travel and luggage accessory products that are among the best in the entire luggage and travel accessory industry.
It's going to be easy to promote these products based on their high quality alone but when you throw in the free returns to the Tumi website for anything that your audience doesn't like you get an added layer of security when you promote their products.
In addition, Tumi products are covered by a five-year limited warranty which is something you want to touch on in your content promoting their products.
This means that I'm both you and your audience get a good Safety Net in case something goes wrong with one of their products there's a chance that they can return it or get it fixed.
---
Is Tumi A Popular Brand?
The popularity of the brand or website of the affiliate program is going to promote is not a hugely important factor when deciding whether or not to promote that affiliate program.
What a more popular company or brand will do is make the promotion a little bit easier for the affiliate marketer.
I always like to take a look at the popularity of the brand and make a decision on whether the extra time needed to promote their brand is going to be worth it over picking something that's a little bit more well-known.
I think the Tumi affiliate program is a bit of a mixed bag when it comes to brand recognition. People in the luggage and Niche are going to recognize it more than likely because they are a very well-known brand Within travel luggage and business accessory type circles.
But chances are you're going to have a lot of people who are new 2 your specific Niche and are going to need a little hand-holding when you start to promote this affiliate program should you choose to.
So I would say that the brand reputation is probably about average for this partner program. Which means you're probably going to have to put in a little bit of work and maybe create a little bit of extra content discussing the backstory of the Tumi brand.
The Tumi brand has been around since 1975 which adds another layer of credibility and reputation on this luggage brand and its products.
---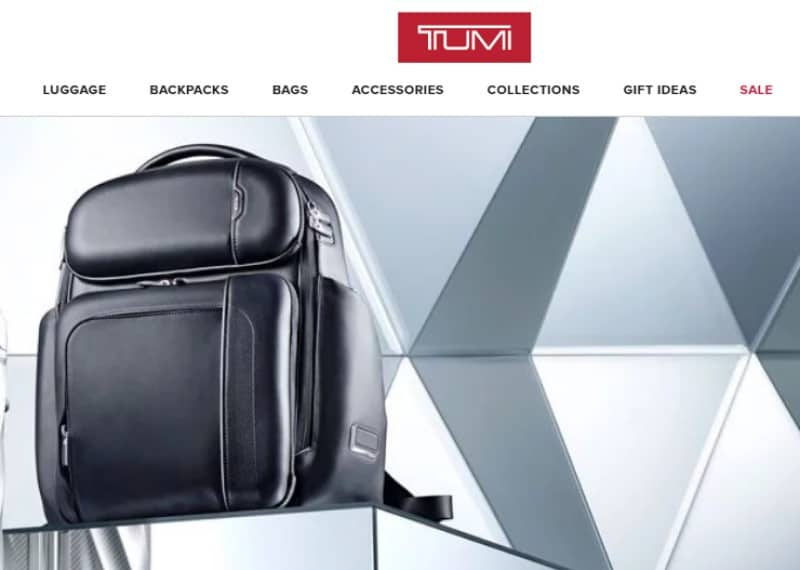 What Is The Conversion Potential Of Tumi
The conversion rate is probably the second most important aspect of an affiliate program. It is also the most nebulous.
The conversion rate for any affiliate program is going to be specific to your audience and your audience alone. You can get General ideas of how popular the affiliate program is and how it might convert with a generic audience
But until you run some tests with that affiliate program and put it in front of your audience you're not going to know for sure whether or not it's going to resonate with them.
So when I look at the conversion potential for these affiliate programs what I'm doing these reviews these are very much generalized and probably not going to be that useful.
They are simply guidelines based on the other affiliate marketing criteria and then just using a kind of best gas method of how potentially well they will convert for a general audience.
With all that said I think that when you look at the products that you're going to be promoting along with the very nice affiliate terms, the conversion rate for the Tumi affiliate program could really be quite good.
I think it is worthwhile for just about anyone in a niche that is related to Tumi products to consider running this affiliate program at least for a while until you figure out whether or not it's going to be in a good converter for you.
---
Wrapping Up The Tumi Affiliate Program
That brings us to the end of our look at the two me affiliate program. This is a pretty sound affiliate program all the way around.
They have some very very good products that you can promote the prices of the products are really high so you can expect a decent commission from them.
The commission percentage itself is a solid 6% and the tracking cookie is very good I'll be at standard 30 days.
There's nothing absolutely spectacular about this particular affiliate program with the exception of their product line but that is enough because the product line is the most important part of the overall affiliate marketing experience.
This affiliate program is of course not going to be for everyone but I highly recommend that anyone in the luggage, travel, or business accessory type niches give the Tumi affiliate program a look and run some tests with it to see if it might benefit your passive income blog.
Bear in mind that the affiliate program might not be available everywhere in the world and the one that I'm reviewing here today is specific to the markets serviced by the Commission Factory affiliate network.
Don't go it alone. Get the best learning tools and community to help you build your online dream. Check it out here.
Thanks for visiting and have a wonderful day