This article may contain *affiliate links. Please see our affiliate disclosure for more details
Hello everyone and welcome back. Today we are going to take a look at a supplements and nutrition affiliate program that you can use instead of Amazon Associates for your niche site.
Supplements are big business and can generate a very nice income if you can find supplement affiliate programs with good commissions and quality products.
So let us take a look a the Vitamin Shop affiliate program and see if it has the affiliate terms to go along with its popular supplement products.
There Is Just Something About Owning Your Own Business. Being Your Own Boss. Building Something From The Ground Up With Your Own Hands. Especially When It Is This Easy To Get Started.
---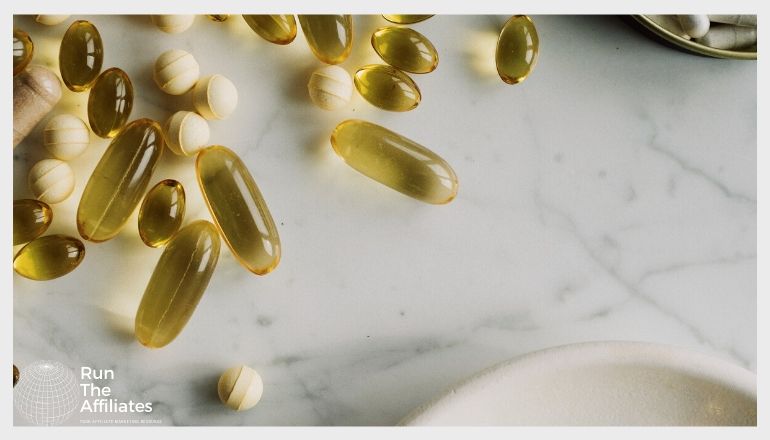 A Close Look At The Vitamin Shoppe Affiliate Program
---
The 1% Vitamin Shoppe Commission
The commission is the problem with this affiliate program. Vitamins and supplement affiliate programs typically have pretty good commissions. So it is a bit of a surprise that Vitamin Shoppe only offers 1% on sales made through your affiliate links.
It is simply to low to really make any decent returns on time invested. Even their main competitor GNC offers a 4% commission. That is a bit low in its own right but still runs circles around Vitamin Shoppes affiliate commission.
I would classify this affiliate commission as disappointing. It really renders everything else that Vitamin Shoppe has to offer an affiliate marketer moot.
They have great product recognition and a good brand name but you are going to spend a lot of time creating content for 1% commissions when there are much better options out there in terms of affiliate partners.
It's tough to leave such a promising and quality brand behind but it is hard to justify promoting them when the commissions are so low. Even a 4% or 5% commission makes this affiliate program incredibly desirable for a supplement niche site. But at 1% I would simply suggest looking elsewhere for a supplement affiliate program.
The 7-day Tracking Cookie Duration
The tracking cookie for this affiliate program is reasonable. It has a 7-day duration which should be pretty useable, although I typically like to see at least 30-days for most partner programs.
If you compare it one to one with Amazon associates then it is much better as you will typically only get about 20-hours for the Amazon tracking cookie. Still, after the letdown that was the commission, this is not really going to make this affiliate program any more usable.
The typical rule of thumb is that the higher the cost of the products you are promoting the longer duration cookie you want. Individually most of the Vitamin Shoppe products are not what I consider high-ticket items but people tend to buy multiple products which really scales the amount spent per sale.
So a longer cookie would be nice but a 7-day tracker is not the worst thing. Just be sure to put your affiliate links in content with more buyer intent to help maximize your earnings potential.
A Quick Word On The Products
I don't operate in the supplement or vitamin niche so my view of the products is from an outsiders perspective. Having said that, I have heard of and used Vitamin Shoppe products for person use before.
It is always a good sign for the products to have recognition outside of the specific niche because it means that they already have some brand recognition and that makes affiliate marketers' job a bit easier.
Viewing the products for the outside and strictly as a consumer, I have always had a good experience with Vitamin Shoppe products. I think they are of high quality and reasonably priced.
And that makes the poor affiliate terms even more disappointing because you have the great products to promote and the commission makes it not really worth your time to do so.
Niches For The Vitamin Shoppe Partner Program
The list of niches for Vitamin Shoppe is pretty straight forward, provided you are ok with the commission. It would be a good affiliate partner for a supplement niche blog.
It would also work well for a more general health blog that has some content for vitamins or supplements. It could be a good addition to a dieting or keto niche blog as well.
Overall, the Vitamin Shoppe product are braod enough to work for any number of niche sites that need these types of products.
Here are a few more niche ideas that you can use the Vitamin Shoppe program for…
General Sports Performance Niches
The Overall Potential
Even Some of its biggest competitors have a much better commission. Take the GNC affiliate program, for example, they offer a 4% commission which makes a world of difference.
So not only is Amazon a better option for an affiliate marketer, their main competitor is a much better option and has much greater potential.
That said, it does ultimately come down to conversion rates and if you can get the Vitamin Shoppe affiliate program converting at a super high rate then it might be worth it. Although you would need a 4X conversion rate to get the same performance as GNC.
---
The Bottom Line
Commission: 1%
Tracking Cookie: 7-days
Auto-Approval: No
Niche: Supplements
Affiliate Network: CJ.com
That brings us to the end of our look at the Vitamin Shop affiliate program. It ain't great. The commission really sinks this affiliate program to the point where it is not all that useable. You'll get the same commission at Amazon with alot more potential due to the tracking being site wide.
The only way I can see this being a decent affiliate program is if it converts at an incredible rate with your audeince. Other than that there are much better alternatives for supplements.
It is a shame really. The Vitamin Shoppe name and products are typically held in high regard and should be a great company to promote but you need more than that 1% commission to really invest any time into it. Even a 5% commission would make this affiliate very usable and quite profitable for an affiliate marketer.
So, can you make money with the Vitamin Shoppe affiliate program? Sure. But it just seems like you would be leaving money on the table by choosing their 1% commission over another similar affiliate program with a much higher return on time invested.
That's all for today. Thanks for visiting and have a wonderful day…
Don't go it alone. Get the best learning tools and community to help you build your online dream. Check it out here.