This article may contain *affiliate links. Please see our affiliate disclosure for more details
Hey there Everyone. Welcome Back. In this article, we are going to be taking a look at some of the best running affiliate programs that you can use as an alternative to Amazon Associates.
These affiliates are going to offer better commissions and tracking cookies and cover just about every aspect of the running niche from the all-important shoes to apparel and equipment, like sunglasses and socks.
There is more to running than just sneakers and running shoes. There is a dedicated list of sneaker affiliate programs. These are more general running products with some running shoe affiliates mixed in.
There Is Just Something About Owning Your Own Business. Being Your Own Boss. Building Something From The Ground Up With Your Own Hands. Especially When It Is This Easy To Get Started.
---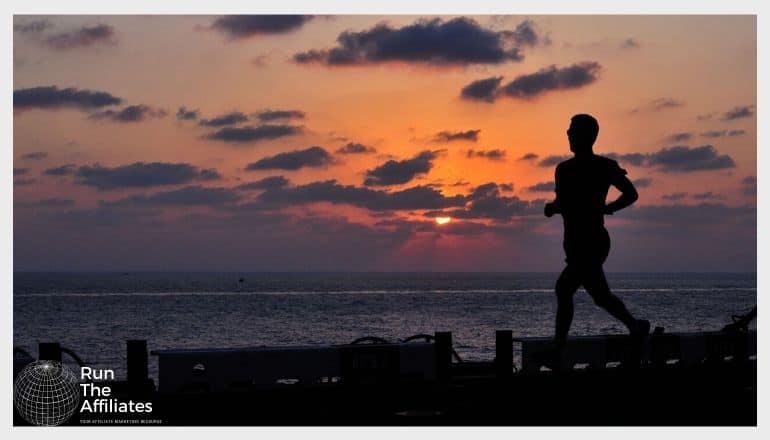 Amazon isn't the only game in town. There are plenty of running affiliate programs that can work just as well if not better for your online business. These 10 are among the best but there are others you can try that may fit your audience better.
You might also get some value out of checking out some of our list of 10 great sneaker affiliate programs. Some of them would work well for a running niche website as well.
The key is to start building your online business as soon as you can using the best resources available. Let's get started.
---
Road Runner Sports Affiliate Program

Road Runner Sports has a great selection of running shoes, equipment, and accessories for men, women, and children. They have all the major running brands like Nike, Adidas, and New Balance and dozens of others. Plus they offer free shipping making this an almost direct replacement for the Amazon Associates program.
The 6% commission is going to give you a much better return on time invested that Amazon will, with their constant lowering of affiliate commissions. It is important to protect yourself and find the best alternatives in any niche. Road Runner Sports is a great opportunity in the running niche to monetize your business.
The 7-day tracking cookie is decent. Much longer than Amazon's cookie but still below where I normally like to see them. I like at least a 30-day tracking cookie but this 7-day duration should be alright for this vendor.
The bottom line is that the Road Runner Sports affiliate program is a fantastic replacement for Amazon Associates and should be on the radar of just about anyone in the running niche. It can serve as your foundational affiliate and you can bring in other partners to operate around it on your blog or passive income website.
---
On Running Affiliate Program

On Running has a great selection of their own branded running shoes and accessories for men and women. What is great about this type of affiliate is that they have products that are unique to their brand. This means that if these products resonate with your audience you can build your entire running niche site around them.
The commission is a rock-solid 10%. You can never go wrong with a double-digit commission especially when the big boys are only offering 1-3%. These smaller lesser-known affiliates are a great opportunity to break out with your niche website. The tracking cookie is 30-days which is a nice cookie duration that should work well for any running blog.
---
Kinetic Revolution Affiliate Program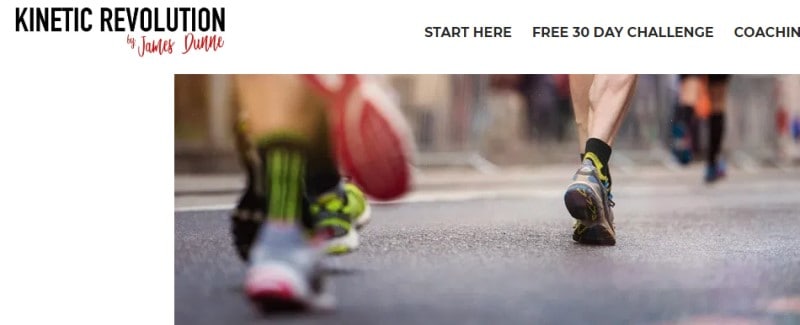 Kinetic Revolution offers a nice selection of running training programs designed to get the most out of running with the least amount of pain. These digital products are a good addition to any running niche site as long as you get good conversions and are comfortable with the products.
The affiliate commission is a staggering 75%. You can make a nice chunk of change with this partner, but be careful not to force this affiliate just because of the commission. If it doesn't convert move onto something else if it does convert well you have a real gem here.
The tracking cookie information was not available at the time of publication, so be sure to ask about it when you sign up for their affiliate program.
---
KGB Running Inc Affiliate Program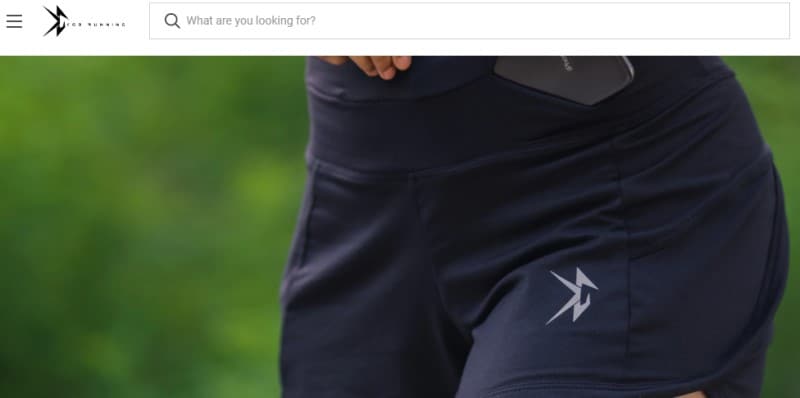 KGB Running only has a few products for you to promote which means you will need to have other broader affiliates in addition to this one. However, their shorts and legging are designed with special waistbands to store all of the tech and gear you need while running.
It is a pretty innovative design and something that will appeal to most runners making it a great option for a position in your affiliate strategy. You can learn more about KGB Running and its products on their website.
The products look great to promote, but let's have a look at the commission and the cookie to see if it is worth your time to promote these products. The tracking cookie is 60-days. 2 full months for you to promote their products and get a commission out of it. An outstanding tracking cookie duration.
The commission is where this affiliate program comes together. A robust 20% commission is among the best in the niche and could earn you a nice little profit from just a few conversions a week. Get those conversions up to a decent level and you could build a great foundation for your website with this affiliate.
One last thing of note about this affiliate program is that they offer an auto-approval process through their ShareASale profile at the time of publication. This means that even new running niche sites can get approved without having a ton of traffic. So you can get started monetizing your website early.
---
Athletic Greens Affiliate Program

I thought it prudent to add in atleast one supplement affiliate program that a running website could use. Athletic Greens is not going to have the broad appeal of many of the other running affiliate programs on our list but it might work for a select few running niche websites.
They offer outstanding affiliate terms with a generous 20% commission on all sales through your Athletic Greens affiliate links. The high commission is necessary in this case since this will be a very niche affiliate program to promote and may have a lower conversion rate because of that. The tracking cookie is an above-average 45-days.
---
Ryders Eyewear Affiliate Program

Sunglasses are an important running accessory. So it is important that any running blog has at least one sunglasses affiliate program for their readers to use when they need to. Ryder's Eyewear is one of the best sunglasses affiliates out there and will fit right into any running website nicely.
They offer some of the best affiliate terms around. A 20% commission gets things started and if you get your conversion rates high enough this can provide you with a full-time income on its own. The tracking cookie will boost those conversions by giving you a full 365-day tracking duration.
When you add everything together, the products, the commission, and the tracking cookie it is easy to see just how valuable this affiliate program can be for a sunglasses niche or a running niche website.
As an added bonus you can get auto-approval through their ShareASale profile which means even new sites with limited traffic can get their feet wet with this excellent affiliate program.
---
Tracksmith Affiliate Program

Tracksmith is focused on high-performance running apparel and accessories. This affiliate program would fit into a more competitive running niche website but could be useful for a more mainstream running as exercise website as well.
The tracking cookie is a standard 30-days which should be plenty of time to get a good conversion rate for your affiliate efforts. The 12% commission is going to add a great deal of potential for earning a nice income from this affiliate.
Overall this is a very good-looking affiliate program. While they don't have the biggest selection their products seem to be very high quality and their affiliate terms are more than fair. It will come down to, as it often does, how well they resonate with your audience and how well you build the trust between your readers and this affiliate program.
---
Triathlete Sports Affiliate Program

Triathlete Sports is focused on a variety of sports, specifically running swimming, and biking that make up a triathlon. For our list, it is the running part of the triathlon that we are interested in. They have a large selection of running shoes, equipment, and accessories that you can promote on your running-focused niche site or as part of a larger triathlon niche site.
They offer a standard 30-day tracking cookie, which should work just fine, and a 5% commission for their affiliate partners. 5% is about as low as I like to go and still have a good return on time invested.
---
York Athletics Affiliate Program

York Athletics has its own line of athletic shoes and accessories. They don't have a huge selection but their offerings are designed to give your readers the best fitting shoes for running or other athletic endeavors.
York Athletics offers its affiliate partners a nice set of terms. The tracking cookie is fantastic weighing in at 90-days. 3 months to convert sales is going to be a real benefit to anyone who partners with them.
The commission is 7% and while that doesn't quite hit those double-digit numbers I love to see it should be just fine for most affiliate marketers. Especially when Amazon offers 1%-3% for similar style products.
---
Hydrate Spark Affiliate Program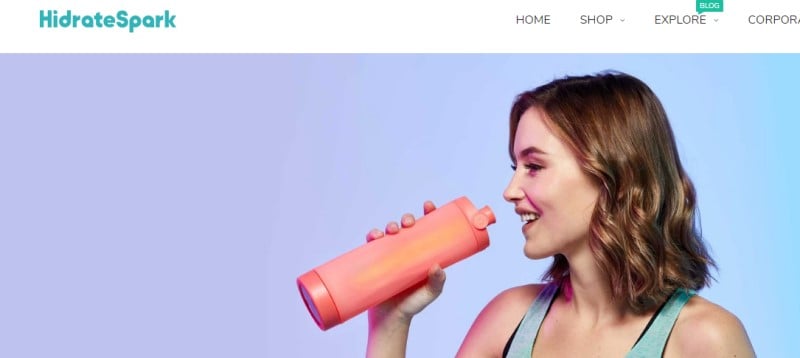 Hydrate Spark main product is their smart water bottle, the HidrateSpark 3. This is going to be the focus of your promotional material for this affiliate. The appeal is going to be moderate because this is pretty new technology and you are going to have to explain what it is and why you need it to your audience.
Once that is done you should be able to generate a good conversion rate for some of your audience members but I don't think it will have the broad appeal like a running shoe affiliate program for example.
The tracking cookie is a little on the low end coming in at only 7-days. However, that is still much better than Amazon's 20-hour tracking cookie and should give you enough time to generate some decent sales numbers.
The commission is rock-solid at 10%. Anything in double-digits is going to get a thumbs up from me. When you put it all together this affiliate has a good amount of potential for a running website or a fitness niche site in general.
---
Some Additional Ideas That Will Work For A Running Niche Website
While most of these affiliate programs focus on running clothes, shoes, and apparel, there are many other aspects of running that you can check out to see if those affiliates would benefit your niche site. Here are a few examples…
---
Maximize Your Running Affiliate Programs
That brings us to the end of our look at some of the best running affiliate program alternatives to Amazon. It is important to remember that these smaller lesser-known affiliate programs will not be a one-to-one replacement for something as large as Amazon.
You will need to develop content that will help build trust between your running affiliates and your audience. Many of whom may have never used or indeed ever heard of some of these alternate affiliate programs. That means more work for you but also a great opportunity to make more money.
If you can get a running affiliate converting at near the same level as Amazon but with a 10% commission then you are going to have the potential of doubling your income just from switching affiliate programs. It is not that easy and it will take some time but using these alternative affiliates is a great way to protect yourself from Amazon deciding it doesn't need you anymore.
Thanks for visiting and have a wonderful day.
Don't go it alone. Get the best learning tools and community to help you build your online dream. Check it out here.