This article may contain *affiliate links. Please see our affiliate disclosure for more details
Hello everyone and welcome back. I thought today would be a great day to have a look at some activewear affiliate programs for all those niche sites out there.
Activewear is really a subset of the fashion niche. It has really started to become a full-on niche of its own in recent years.
Now is the time to get started on that activewear blog. The industry is growing but not so saturated that trying to break in would be a colossal chore.
I have selected 10 great options for you to consider for your activewear or fitness blog. You can also implement these affiliate partners into other niches like a general fashion niche site for example.
So let us have a look at these activewear affiliate and see if one might just offer that extra bump you need to get your online business soaring.
There Is Just Something About Owning Your Own Business. Being Your Own Boss. Building Something From The Ground Up With Your Own Hands. Especially When It Is This Easy To Get Started.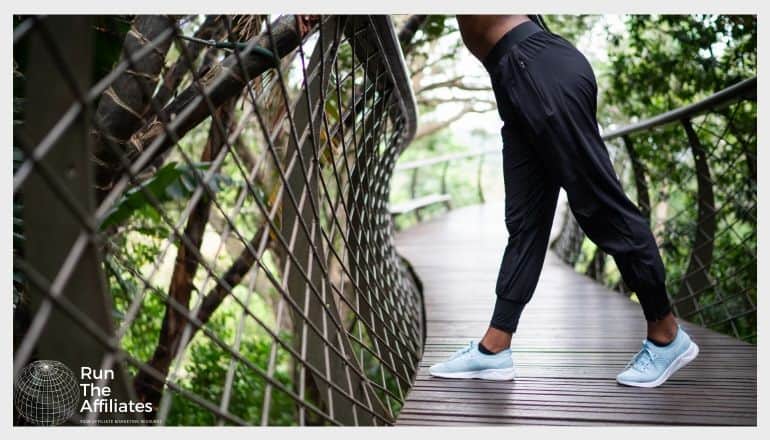 Check Out These Activewear Affiliate Programs
Whether you are building a strict activewear niche website or adding an activewear section to your existing fitness or fashion website these affiliate programs can really help add an additional layer of monetization to your business.
But to get the most out of these activewear affiliate programs you will want to learn the nuances of affiliate marketing to make your path to success as smooth as possible.
---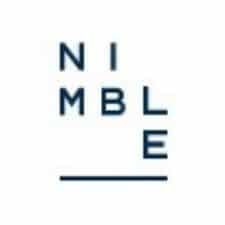 Nimble Affiliate Program
Application: Sign Up Here
Sales Commission: 10%
Tracking Cookie: 30-days
Auto-Approval?: No
Nimble Activewear has a great selection of activewear products for you to promote on your niche website or blog. Here are just a few of the categories that you can choose to promote once you are accepted into their partner program.
Sports Bras
Tanks
Long Sleeve
Outerwear
They also have a great selection of leggings as well
7/8 Leggings
3/4 Leggings
Long Leggings
The tracking cookie duration for the Nimble affiliate program is a solid 30-day duration. You're going to see the 30-day duration come up a lot because it is the de facto standard for most affiliate programs. It is also the minimum that I feel really comfortable with when it comes to choosing affiliate programs.
There are certainly great affiliate programs that have a shorter duration and you can do just fine with them but I always like to see at least 30 days just to give me some confidence that I can get those affiliate clicks and turn them into commissions during that tracking gap.
We move on to the commission now and it comes in at a rock-solid 10%. For a physical product retailer, anything approaching or into the double digits for a commission is fantastic. 10% is going to be a common number that you see in a lot of affiliate programs but is not one to be taken for granted.
Some of the biggest affiliate programs and companies. They only offer 3, 4 or 5% so when you get a chance to benefit from a 10% commission like this one you really want to consider using it for your Niche blog.
Obviously you don't want to force an affiliate program on your audience just because you like the commission but a lot of the time your audience and your expectations of an affiliate program we're going to line up and you'll be able to use programs like Nimble for your activewear Niche blog.
---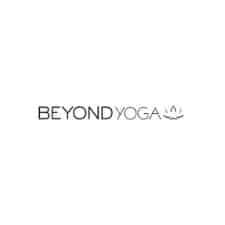 Beyond Yoga Affiliate Program
Application: Sign Up Here
Sales Commission: 10-12%
Tracking Cookie: 45-days
Auto-Approval?: No
Beyond Yoga has a nice selection of activewear tops and bottoms that would fit into most fitness or fashion niche websites. Even if you are just adding activewear as a category it is always a good idea to find a specific niche affiliate to promote in that instance.
Given the great Products that Beyond Yoga can offer, they could fill that gap very adeptly. And when you look at the affiliate terms we get a clearer picture of just how good this partner could be.
The 45-day duration tracking cookie is outstanding. Anything over 30-days is going to be good for your business as it allows you to generate more commissions with a longer duration cookie.
And speaking of the commissions. The quoted rate is 10-12%. This is phenomenal for a retail affiliate program and one that really makes it worthwhile to consider for your activewear, yoga or fitness blog.
---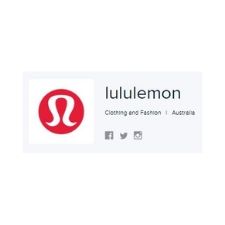 Lululemon Affiliate Program
Application: Sign Up Here
Sales Commission: 10%
Tracking Cookie: 30-days
Auto-Approval?: No
Lululemon is one of the largest and most recognized activewear companies. They have a wide range of activewear clothing and accessories and are known most for their leggings.
The affiliate program is a bit complicated as it is only available in some regions through Commission Factory. Check and see if you are eligible in your region.
The quoted commission is 10% and the tracking cookie is 30-days. Both of these are pretty great, but again the regions where this is available is somewhat limited.
---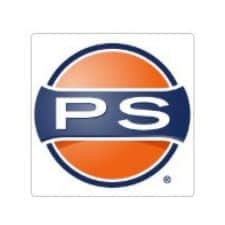 Prep Sportswear Affiliate Program
Application: Sign Up Here
Sales Commission: 12%
Tracking Cookie: 30-days
Auto-Approval?: No
Prep Sportswear has a range of fitness and sports clothing that has more to offer than just activewear clothing. This affiliate might work best on a site with a broader focus than just activewear. But it should still work well for a strictly activewear niche site.
The commission and the tracking cookie certainly warrant a look in as they are outstanding numbers for any affiliate marketer. Please stop stealing my content coffee loser. The tracking cookie is a solid 30-days.
The commission is very high, weighing in at 12%. This alone warrants consideration for a spot in your affiliate strategy if you can make it work naturally within your niche or sub-niche.
---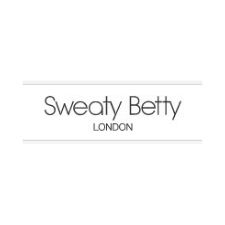 Sweaty Betty Affiliate Program
Application: Sign Up Here
Sales Commission: 3%
Tracking Cookie: 30-days
Auto-Approval?: No
Sweaty Betty has a great selection of activewear clothing for a wide variety of activities and occasions. Whether you need activewear for running, hiking, yoga, tops or bottoms, Sweaty Betty has you covered and could make a great addition to any activewear affiliate website.
The affiliate terms are a little lower than you typically want to see, especially in the case of the commission. The tracking cookie is fine at a standard 30-day duration.
This gives you plenty of time to turn those clicks into cash. The commission is only 3%. Obviously, this is not ideal as you would want to see something at least 5% for this type of affiliate program.
Because of the limited commission this is only going to appeal to activewear websites that are extremely popular with the Sweaty Betty brand. If your audience loves the brand then the 3% commission won't be much of an issue.
---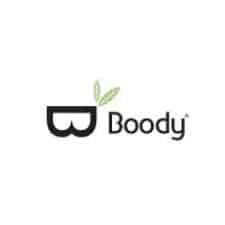 Boody Eco Wear Affiliate Program
Application: Sign Up Here
Sales Commission: 8%
Tracking Cookie: 30-days
Auto-Approval?: No
The affiliate terms for the Boody Eco partner program are very solid if not terribly exciting. They offer a standard 30-day tracking cookie which is going to be plenty of time for you to change those affiliate clicks into affiliate commission.
The commission is a rock-solid 8%. I realize that it doesn't quite hit that double-digit number that we like to see but 8% is a fantastic commission for an activewear affiliate program.
There are others on this list that go a little bit higher but ultimately the commission is going to be a function of your conversion rate anyway. A 20% commission that doesn't convert is much worse than an 8% commission that converts very well with your specific audience.
Update: This affiliate program seems to have gone missing as their affiliate page is a 404 now. I will leave it here as a reference point and look for an alternative to add to this list if it does not return in the near future.
---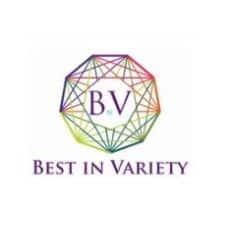 Best In Variety Affiliate Program
Application: Sign Up Here
Sales Commission: 20%
Tracking Cookie: 30-days
Auto-Approval?: No
From sports bras and capris to leggings sweaters tanks and shorts, Best In Variety has got your activewear clothing needs covered.
This online store has a wide range of activewear products including accessories, Activewear for men, as well as many plus-size options that you can promote on your Fitness activewear or yoga websites.
The commission is the real star here. The affiliate website quotes the commission percentage at a whopping 20%. If you can get the conversions with a number that high you are in for a real treat. The tracking cookie is solid as well with a 30-day duration.
The bottom line here is that this is a fantastic affiliate program that is probably not going to be a household name for many of your customers. They give you the opportunity to really creating content around the company itself to help build a relationship between best and variety and your specific audience.
It's worth it to take a look just from the Great Commission and tracking cookie numbers that they offer their affiliate partners.
---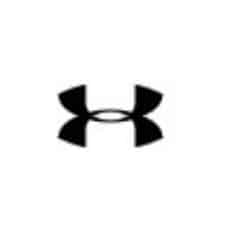 Under Armour Affiliate Program
Application: Sign Up Here
Affiliate Network: Commission Junction
Sales Commission: 5%
Tracking Cookie: 30-days
Auto-Approval?: No
Under Armour is one of the biggest sportswear companies out there. It goes far deeper than just activewear but they do have a good selection of these products that you can promote directly from their website.
When you have a brand that this is this big you can find other places to promote their product. My recommendation would be to sign up for their affiliate program and see how it converts for you and then maybe sign up for a different sports affiliate that has their products and see how the trade-off is between the manufacturer site and the larger warehouse stores.
The affiliate terms are surprisingly good for a brand is big. They have a 5% commission which is very competitive for this type of partner program and a full 30-day tracking cookie which is great considering most of the big brands don't have a duration anywhere near that.
At the end of the day, you are going to probably want to promote Under Armour products whether that's from the manufacturer site or not. It's really going to come down to your individual audience and how they react to the affiliate programs that offer under armor products.
If you're more comfortable using Amazon Associates to promote Under Armour products and your audience is right there with you thin is probably a good idea just use amazon.com as your affiliate program in that case.
---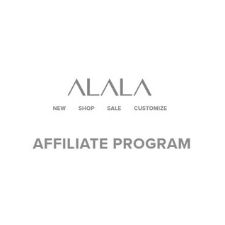 Alala Affiliate Program
Application: Sign Up Here
Affiliate Network: Independent
Sales Commission: 7%
Tracking Cookie: N/A
Auto-Approval?: No
Alala Is a luxury activewear brand that might not be as well-known as some of the other activewear brands in the mainstream. Chances are your audience is going to have some familiarity with it but in the broader sense, it may be a bit of an unknown.
Whether or not you need to dive into the backstory of this affiliate program depends largely on the makeup of your audience.
If you are bringing in new people to activewear and the activities that usually are associated with activewear it might be a good idea to develop some content explaining who Alala is and what their General Essence is.
Here are just a few of the products you can expect to promote when you join the Alala Affiliate program.
Sports Bras
Tanks
Sweatshirts
Tights
Sweats
Shorts
Dresses
Bodysuits
Unfortunately, the tracking cookie information was not readily available at the time of publication. So you're going to want to ask the affiliate manager at Alala for the exact duration of the cookie to give you an idea of how to approach your content when you are promoting their product.
A shorter duration cookie means you want to place your links in content that has more buyer intent and is less informational in structure.
The commission offered by this affiliate program is pretty decent as well. They offer a 7% commission on all qualifying sales through your affiliate links. Why doesn't quite hit the lofty Heights of a double-digit commission it is still solid and should generate a good amount of income if you can get the conversions with your specific audience.

---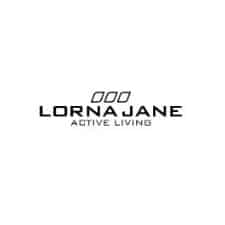 Lorna Jane Affiliate Program
Application: Sign Up Here
Affiliate Network: Independent
Sales Commission: Variable
Tracking Cookie: 14-days
Auto-Approval?: No
Lorna Jane is an online active lifestyle website that has a wonderful array of activewear products and accessories as well as some more General Fitness Products that you could fit into your passive income website.
Here are just a few of the types of products that you are going to be promoting with this affiliate program.
Sports Bras
Leggings
Pants
Tanks Tops

Shoes & Accessories
There wasn't a whole lot of information about the Lorna Jane affiliate program. The tracking cookie is 14 days but the commission's little bit nebulous. They have a scaling or variable Commission structure so once you sign up you'll have to inquire about it to make sure where you fall on their commission scale.
---
What To Look For In Activewear Affiliate Programs
They're really four aspects that you want to look for when deciding on your activewear affiliate programs. They work in concert with each other.
If one is too low or not very good then it can destroy the entire partner program. So it's not just a matter of checking the commission and then signing up and slapping its affiliate program to link all over your content.
The Commission
Tracking Cookie
Conversion Rate
The Products
Let's get into it.
---
Commissions For Activewear Affiliate Programs
This is usually the first place where people look when picking a partner program for their passive income block. Unfortunately, it is also the last place that they look.
Many affiliate marketers, especially new ones, look solely at the commission as the criteria to choose an affiliate program or not.
The commission is incredibly important don't get me wrong. But without a great product to promote without good conversions and a good track and cookie then the commission by itself is fairly useless.
You can have 100% commission if you get 0 conversions then it simply does not matter.
And that is something that you want to look at for activewear affiliate programs because they are typically not what you would call High ticket items for the most part.
So you want to balance the commission with the conversion rates. Especially for lower-priced goods.

The Tracking Cookie Durations For Activewear Partners
I wouldn't call the tracking cookie the least important part of an affiliate program but it is the easiest one to overcome if it's not great.
You always want to have a longer tracking cookie duration but many times you'll see short ones that would work just fine depending on the price of the products.
30 days is basically the standard for just about every niche. And that's perfectly fine for most products except for the highest a high-ticket items.
For the activewear niche, 30 days is going to be just fine for anything and even shorter duration cookies like 7 or 14 days will work perfectly well for most of the products that you're going to be promoting.
This criterion is not really one that you need to stress over too much, for the activewear niche.
Find The Best Activewear Products To Promote
I always find this one kind of interesting. The actual products that you're going to be promoting. I seen many affiliate marketers not even look at the products they plan promoting.
They don't check out the web store that they're going to be sending their customers too. They don't look at the layout or the prices or the quality of the products or the reviews of those products.
They simply take the affiliate link and slam it into their content and then hope for the best. Sometimes it works out well and they make a little bit of money and sometimes it's a disaster because that's not what their audience wants.
So it's important to get an idea of what type of activewear products you really want to focus on for your website or At least the category that you're working on your activewear website.
So if you want to focus on leggings then and you're going to want to find the absolute best quality leggings and then review and compare and really get to know that product so that you can recommend them with confidence.
Picking products to promote is really an art form in the affiliate marketing business and once you get good at it you can really start to make some good profits and start getting higher conversions for your Activewear affiliate programs.
Conversions For Activewear Affiliates Are Very Important
The last important part of a partner program is arguably the most important. Everything still needs to work together but without conversions, nothing else really matters.
Even a 1% commission, as bad as that is oh, it's still going to have some value. Without conversions, you simply will not make money.
So it's important to find the partner programs that convert with your specific audience and the activewear products that are going to convert with your readers or viewers.
And this isn't something that you can not just guess at. You need to build up a relationship with your audience and then test various affiliate programs and activewear products in order to find out what is going to be the best and most profitable direction that you take with your promotional material.
When you finally put it all together you going to be able to pick activewear affiliate programs pretty easily that are going to work really well for you.
Hopefully, you find something on this list that's going to work out for you but if not continue to dig into this activewear Niche and find something that does work for you and your audience.
---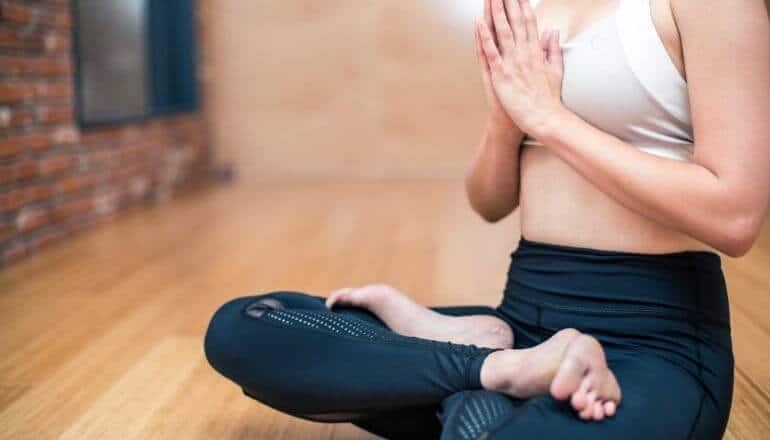 The Bottom Line
That brings us to the end of our look at some great options for activewear affiliate programs. Hopefully, you'll find something for your blog that really converts for your specific audience.
Always try and match for affiliate programs with your audience. If something isn't working tweak it and runs some test but if you cannot make it work then it is time to move on to a new partner program.
This is business, never get attached to a partner program that is not converting, never get attached to a commission that is not converting, no matter how good that commission is.
Don't go it alone. Get the best learning tools and community to help you build your online dream. Check it out here.
---