This article may contain *affiliate links. Please see our affiliate disclosure for more details
Hello Everyone. Michael here. I often get asked about various affiliate programs, how good they are, if this company or that company has one. Today we will be focusing on the Aldi affiliate program. The first question should be…
Does Aldi Even Have An Affiliate Program? At this time I could not find any information on an Aldi affiliate program. They are not on any major affiliate network and I could not find any sign of any kind that it exists at all.
Not to worry though, supermarkets and food delivery services are a growing niche for affiliate marketers so I am going to show you 3 alternatives to the Aldi affiliate program that should fit the bill and work well for a food niche blog or a cooking blog and many other niches as well.
There Is Just Something About Owning Your Own Business. Being Your Own Boss. Building Something From The Ground Up With Your Own Hands. Especially When It Is This Easy To Get Started.
---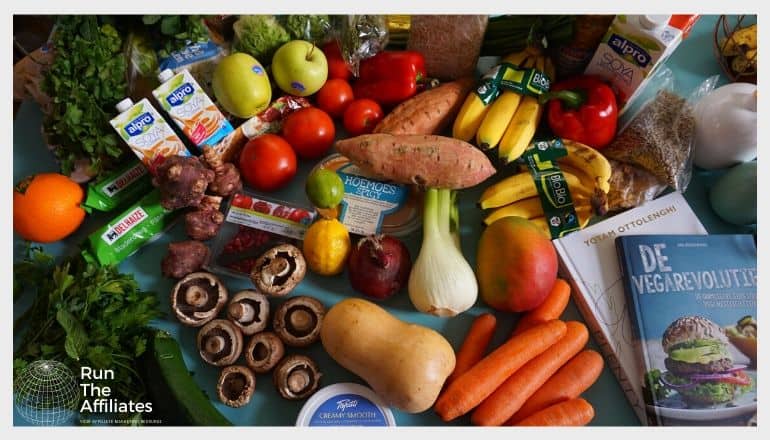 3 Great Alternatives To The Aldi Affiliate Program
Aldi doesn't have an affiliate program but that doesn't mean you can't have a great grocery affiliate program to fill the gap. Here are 3 affiliate programs that can work for food websites in its place.
---
Farm Fresh To You Affiliate Program

Farm Fresh To You is a farm delivery service that is based on a subscription box model. The 2 smaller Aldi alternatives on this list are subscription-based food boxes. This is just where the industry is at right now, but I think we will move to the grocery on-demand in the near future and the affiliate alternatives will expand greatly.
Until then, these fresh food delivery services should be a good option for your food, cooking, lifestyle or recipe blogs.
The affiliate commissions are pretty striking for this partner. They offer a $75 flat fee for new customers who sign up for their subscription box through your affiliate link. It is incredibly generous. I don't know how sustainable that type of affiliate commission is but that's the quoted rate on their ShareASale Profile.
The tracking cookie is a bit more mundane as it is the standard 30-days. That doesn't mean its bad, however. 30-days is a great tracking gap and one that will be a major benefit to your passive income business.
---
Full Circle Affiliate Program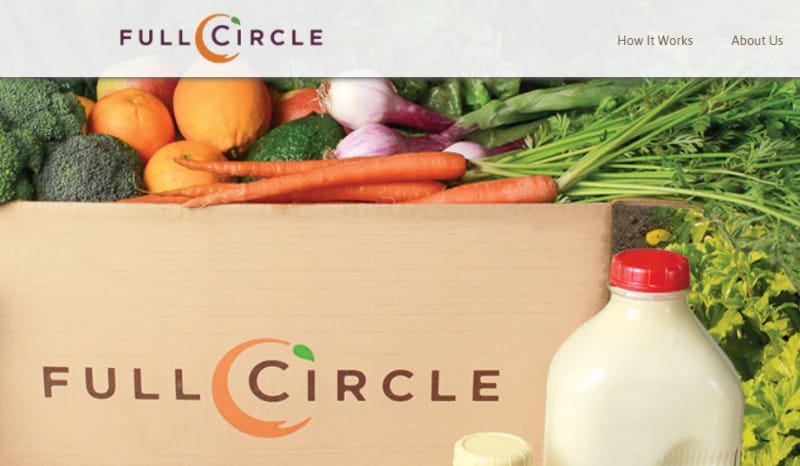 Full Circle is technically a food delivery service but not in the mold of a pre-planned meal-type service that we are used to. This service delivers Seasonal produce in farm products in their Farm box subscription.
This is going to be a bit of a transition period for grocery delivery and these types of subscription boxes. I think you're going to see more and more of them pop up so it's good to see something like Full Circle that's already starting to really fill in the niche of fresh food delivery.
Every look at it from an affiliate marketing perspective it gets even better. Not only do you have great Fresh Products to promote through their subscription box. But you get a very generous $25 Commission for each customer that you sign up.
The only thing that would make this commission better is if it were a recurring percentage commission for each month that your customer signed up for through your affiliate link. That being said $25 is a pretty good commission for each customer.
In addition to that, you get a 45-day tracking cookie. This is going to give you plenty of time to promote their products and still get credit for the commission. Typically you want to find something over 30-days and this comes through wonderfully.
These types of subscription boxes are very popular right now and I think you're going to gain in popularity and eventually morph into simply ordering the farm products or fresh produce that you want specifically instead of having it curated into a subscription box. So this is the beginning but I think the future is going to be very bright for these types of affiliate programs and for the niches that they serve.
---
Amazon Associates
Commission: Variable
Niche: Multiple
Tracking Cookie: 20-hours
Get More Info On Amazon Associates Here
At this point, Amazon is the place to go to buy just about anything online. If you are an affiliate marketer then you will want to be a part of their affiliate program regardless of niche. Even the grocery and food niches are not exempt from Amazon's long reach.
Grocery products at Amazon fetch a 4% commission, which is pretty standard across the entire site. One of the major benefits of having Amazon is that their affiliate links are sitewide. So if you promote their grocery items on your coffee website and the customer buys some shoes instead, you still get a commission.
The downside is that it tends to be less personal. They have everything but many of the smaller stores have a natural appeal to people who are in the niche already. Amazon has pet products but many people would rather buy from Chewy, Petsmart, or another pet affiliate program instead.
It is a balancing act. And one that you will need to decide for your specific audience. Use smaller affiliates with better commissions and cookies like the other 2 Aldi alternatives above or go with Amazon and hope to get a lot of smaller commission with your traffic.
No Aldi Affiliate Program? No Problem…
That brings us to the end of our article. Unfortunately, there is no all the affiliate program at the time of publication. Although I think in the future there might just be an affiliate program not just for Aldi but for many traditionally brick-and-mortar grocery stores.
In the meantime, these wonderful 3 Aldi alternative affiliate programs should do the trick when it comes to grocery delivery and you can always check out our list of food delivery affiliate programs as well, although those are more prepared meal affiliates more so that grocery affiliates.
Grocery delivery is starting to catch on a little bit although it seems to be a little bit slower than many people would like. So it wouldn't surprise me to start seeing major affiliate programs from the likes of Aldi or Publix or Kroger and some of these other Supermarket chains.
It's going to be a tough road because Amazon and Walmart both have groceries that they will ship to you with Amazon even delivering fresh produce and groceries through there acquisition of Whole Foods.
So some of these Supermarket chains have some catching up to do but I think in the future we are going to really see this affiliate marketing Niche take off and become very competitive and very profitable.
It might take a little while but now is the time to get into these grocery or food delivery type niches and really start building your reputation so that you can profit once they do hit the mainstream.
Don't go it alone. Get the best learning tools and community to help you build your online dream. Check it out here.