This article may contain *affiliate links. Please see our affiliate disclosure for more details
If you are looking for some great food delivery affiliate programs to add to your passive income website or if you are just toying with the idea of starting your own blog based around food, recipes, or meal delivery services then you are in the right place, my friend.
Call off the search and dive into these 12 outstanding meal kit affiliate programs that can help you increase the monetization of your blog or website.
Finding the perfect food delivery affiliate program for your passive income blog is just a small part of the puzzle that you're going to need to create a successful affiliate marketing business online.
Get off to a great start with your passive income website is to find some great training that can guide you through the ups and downs of this difficult business. 
There Is Just Something About Owning Your Own Business. Being Your Own Boss. Building Something From The Ground Up With Your Own Hands. Especially When It Is This Easy To Get Started.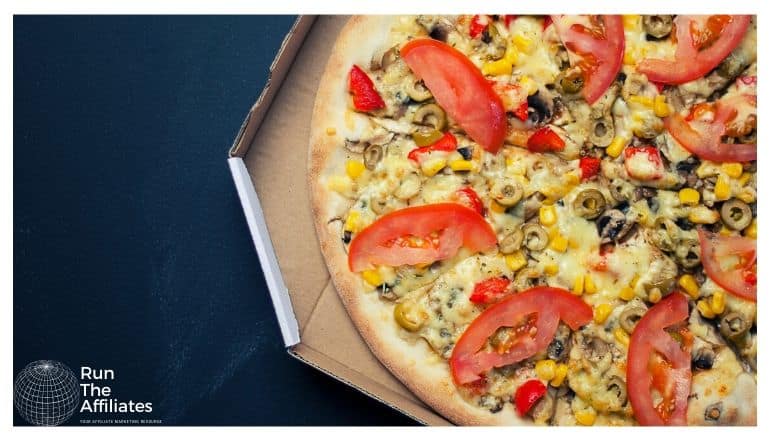 The Best Food Delivery Affiliate Programs
Now is the time to get in on the food delivery service action. The food delivery industry been growing year on year and looks to continue doing so. In fact, this business is projected to hit 7.6 billion dollars by 2024(source).
Now that you have some great food delivery affiliate program ideas, you just need to start driving traffic to your affiliate links and monetizing your website. With a little affiliate marketing training, you can increase your chances of success.
---
Home Bistro Affiliate Program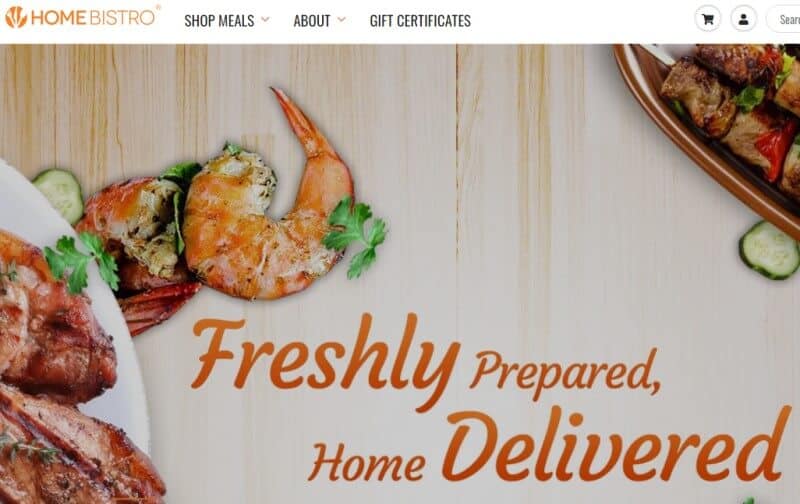 Home Bistro has a good selection of meals for your readers to choose from and for you to promote. They have single meals and combo meals that all look pretty good options to promote for a food and beverage blog.
The affiliate terms for Home Bistro are outstanding. They offer a rock-solid 90-day tracking cookie for their affiliate partners. This is fantastic to see. Anything about 30-days is great, but a full 3-month tracking cookie is outstanding.
The commission is equally impressive. A 15% commission on their products is remarkable. It is always nice to see a percentage commission in the food delivery niche as most of your commission options will be flat fee commissions.
Why Promote Home Bistro?
The food options for the delivery meals look great for Home Bistro, but it is the affiliate terms that really stick out with this partner program.
Of course, conversion rates are going to be the ultimate determining factor in whether or not this is going to be a good option for your specific audience but it's one that you definitely should consider just given how impressive the affiliate terms are.
---
Love With Food Affiliate Program

Love With Food offers a great selection of meal kits, home plans and snacks for you to promote to your audience. I really like the layout of their website as well.
It may not seem like a big deal but the layout of a website that you're promoting through their affiliate program can really make a difference when it comes to conversions.
You don't want the website that you're sending your readers to look like garbage wanted to look professional and have a nice Ambience about it and I think that Love With Food definitely has that.
The tracking cookie offered by Love With Food is outstanding. They offer a full 60-day tracking window for you to make a sale and still get a commission from it. Anything over 30 days is great and when you double it you get a really fantastic duration for your tracking cookie.
Not to be outdone by the tracking cookie, the commission is a robust 20%. I think that might be the highest on our list.
Anytime you get to a double-digit commission you're doing well if you can get up to 20% and you are doing outstanding because that is a very special number for an affiliate Commission, especially when you're dealing with physical products that have to be shipped to the customer.
Why Promote Love With Food?
Love With Food has some good-looking products and they have a wonderful well lay that website but the real reason that you want to consider choosing this food delivery affiliate program is because of their affiliate terms.
They offer what I consider the best affiliate terms on our list and probably in the entire meal kit delivery industry as far as affiliate programs go.
---
Sun Basket Affiliate Program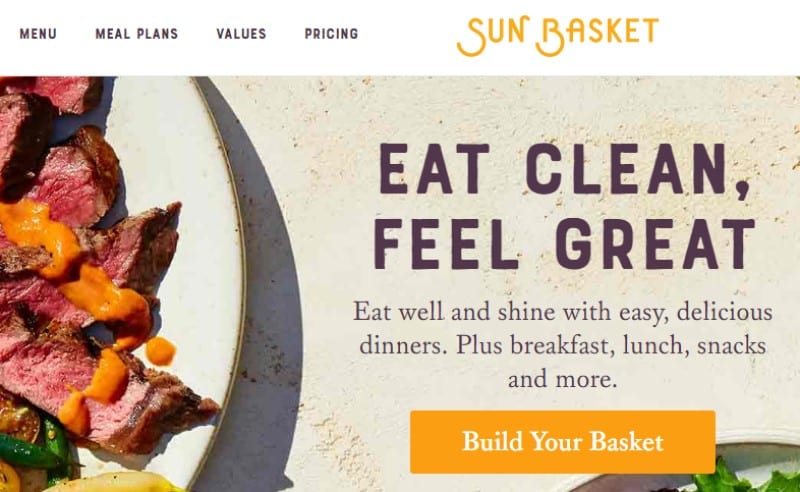 Sun Basket offers a variety of meals and snacks for your readers to subscribe to. Your blog audience can customize their subscription box and get exactly what they want in their meal kits.
The commission on offer from Sun Basket is a very solid $20 flat fee for new customers. You can also get up to a 30-day tracking cookie which will give you plenty of time to make a sale and still receive a commission.
Wrapping Up Sun Basket
I think the real appeal of this affiliate program is going to be with their line of products. The affiliate terms are very nice, don't get me wrong but their products are going to be the determining factor for whether you want to promote them or not.
---
Real Eats Affiliate Program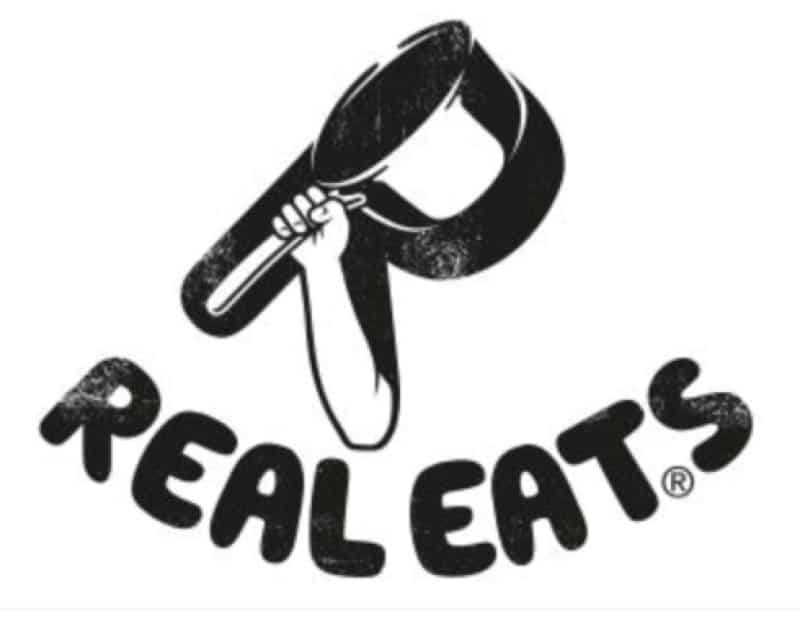 Real Eats is different from most of the other meal kit partners on our list by offering meals that you simply boil-in-bag and then eat without the hassle of preparation that many of these other programs have.
The boil-in-bag aspect of this service might need a little more attention when it comes to promotion in order to get the conversion rates you want but the feedback on their products is pretty positive and you should have some loyal customers once you get them to join up.
Real Eats gives you up to 90-day for their tacking cookie. Be sure to ask about how to get the maximum tracking cookie for this partner program.
The commission is an incredible $40 flat fee for all new subscribers. It is one of the best commissions you are going to find in the food delivery niche.
Wrapping Up Real Eats
Real Eats will not appeal to every type of food or food delivery website owner. But those that can get this partner converting well with their specific audience will have a real gem on their hands, in my opinion.
---
Nurture Life Affiliate Program

This food delivery service is designed specifically for babies Toddlers and kid makes it pretty interesting and unique among the food delivery affiliate programs on our list.
It also opens up the possibility of using this affiliate program in a wider variety of niches. not only could you use it in the food or recipe niches you can also use it any childcare or baby care niche as well as many motherhood or parenting ditches.
The $15 dollar flat fee is pretty nice. You get that commission for each new subscriber that passes through your affiliate link. The standard 30-day tracking cookie rounds out the decent affiliate terms.
Why Promote Nurture Life?
While the affiliate terms for Nurture Life are pretty good at it is the nature of the program that really stands out and makes it that much more appealing for an affiliate marketer. You can apply this partner program to a number of baby-related and parenting related niches.
---
Hello Fresh Affiliate Program

Hello Fresh is one of the most popular food delivery meal services around. In fact, they claim to be the most popular meal kit service in America.
For an affiliate marketer, this means that they will have a reputation and name recognition that you can use to better promote their products and brand.
Their flexible subscription models are also going to be something that you can promote to make this partner that much more appealing to your audience.
The affiliate terms are a little vague with Hello Fresh. They offer a 14-day tracking cookie but the information on the commission was not really clear.
So I chose not to put any of it on here to avoid any misinformation. Be sure to check what the exact commission structure is when you sign up.
Why Promote Hello Fresh?
While their affiliate terms might be a little vague, there is no denying the popularity and quality of their meal kits.
This is one of the top food delivery services around and one that you really should consider for your passive income website.
---
EveryPlate Affiliate Program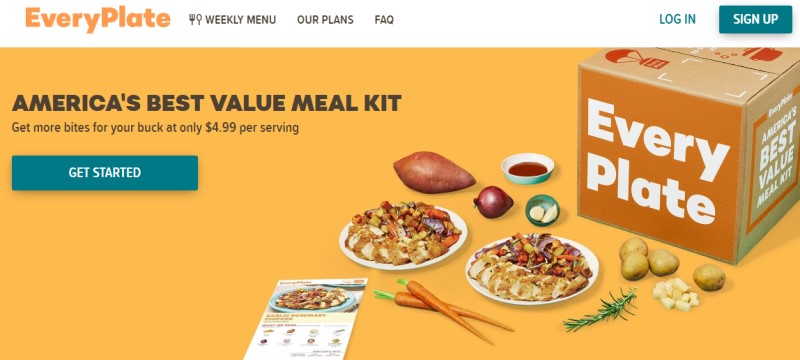 Every Plate lets your readers choose from a variety of healthy affordable meals that are shipped to their door. Your customers then prepare these easy to cook meals.
From meatloaf to burrito bowls, EveryPlate is sure to have something for just about everyone in your blog's audience.
The commission is a little bit on the low side. At only $5 per sale, you might think of looking to one of the higher commission food delivery programs on our list.
But the commission isn't everything, if this merchant converts well enough with your specific audience then you can more than makeup for the lower commission.
The 14-day tracking cookie is also a bit lower than I like to see. Ideally, you want at least a 30-day tracking cookie. However, for this type of affiliate program, you should be ok with just a 14-day duration cookie.
---
Home Chef Affiliate Program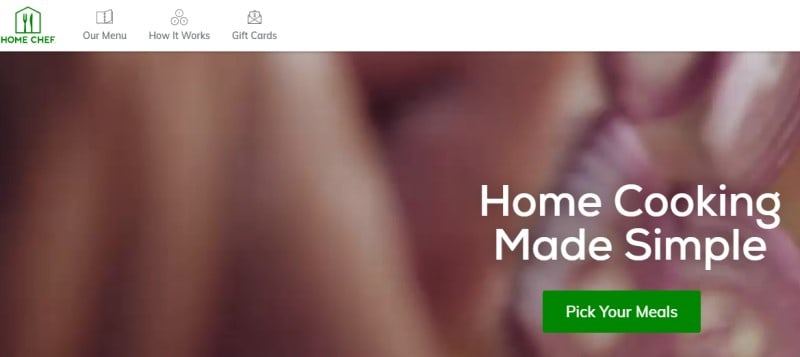 The biggest selling point for the Home Chef meal delivery service is the ease at which you can create their recipes.
Their products are designed to be health-conscious and easy to cook. They have options for low-calorie, low carbohydrate, and vegetarian meals. This opens up the possibility of promoting it to a wide variety of people with a diverse set of meal needs.
The tracking cookie offered by the Home Chef affiliate program is a standard 30-day tracking cookie. This duration cookie is plenty long enough for this type of partner program.
These meal subscription boxes tend not to be high ticket items and therefore don't need a super long tracking cookie.
The commission offered up by home Chef is pretty decent as well. It's not as high as I would like to see on a one-time flat fee commission but the $10 per new subscription that they do give you is still enough to give you a reason to consider this affiliate program for your passive income website.
Why Promote Home Chef?
The Affiliate terms are good enough to consider using this partner for your food or recipe website. But the real draw here is the products themselves.
If they are very popular with your specific audience and they convert well then you are going to do well to promote this product over some of the others on our list.
---
Blue Apron Affiliate Program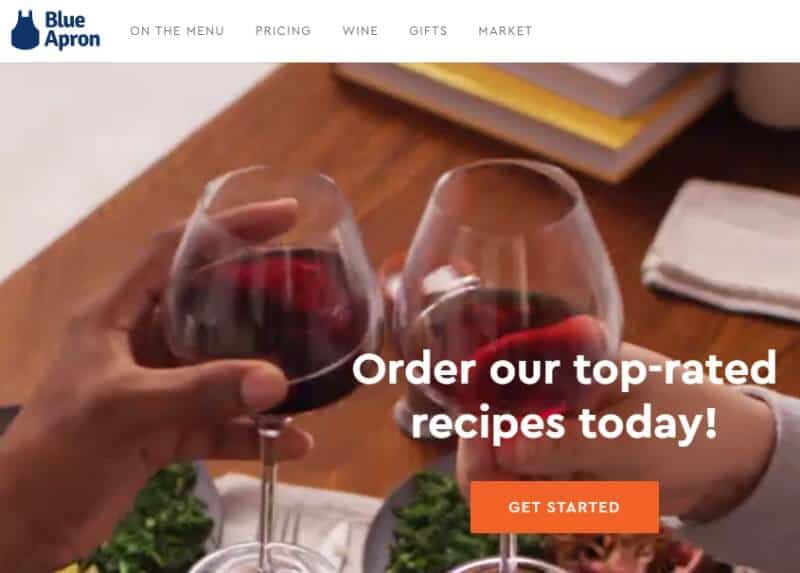 Blue Apron delivers the recipes and the fresh ingredients right to your do so that you can create these spectacular dishes.
Blue Apron only operates in the United States at the time of publishing, so keep that in mind if you want to promote its subscription service.
I couldn't find the tracking cookie information so be sure to ask about it when you sign up for this partner. The commission is decent for Blue Apron. You can earn up to $15 dollars for each new subscription you bring in.
The Bottom Line On Blue Apron
Blue Apron is one of the most recognizable names in the food delivery business. Turn affiliate marketer that means that you don't have to explain exactly what the company is that you're promoting.
Most people are going to already know what Blue Apron is or have at least a working knowledge of what their products entail.
That leaves you to promote the products and services specifically instead of having to write articles about the history of the company and what that company is all about.
---
Diet To Go Affiliate Program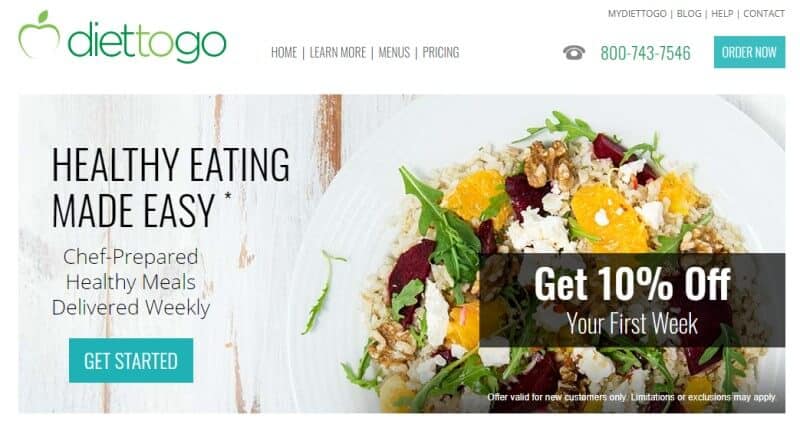 Diet to Go Is a meal delivery service built around healthy chef-prepared meals that are delivered right to your door each and every week.
The real drawing of this is the health food aspect of this affiliate partner. Not only does it fit well into a recipe or food and its website but you could also use it to great effect in a fitness or dieting type of passive income website.
The commission is a very generous $40 flat fee for every new subscriber. While you won't get a recurring commission because of the flat fee the commission is high enough to make it really worth your while to consider promoting the Diet To Go affiliate program.
The tracking cookie is a solid 45 days. Typical you see the thirty days as the standard duration for a tracking cookie these days. So it's nice to see something a little bit above that.
Why Promote Diet To Go?
The commission is enough to get just about anyone interested in this diet meal subscription service. The versatility of this affiliate is another reason to consider it for your passive income website.
It fits well into any food niche website but can also work well on a fitness or weight loss niche website.
---
Dinnerly Affiliate Program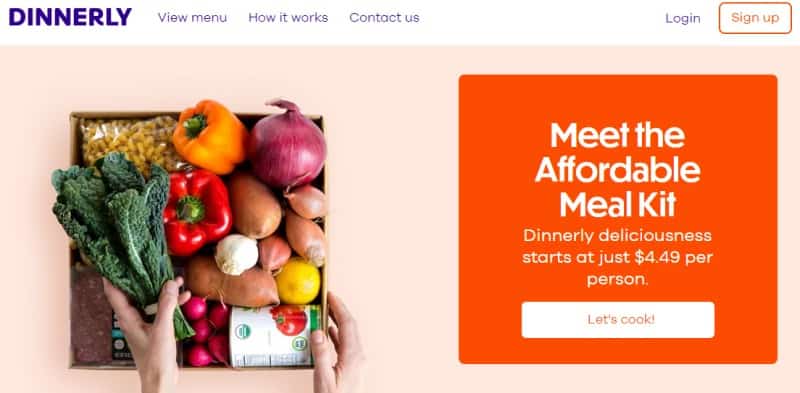 Dinnerly is a meal kit service that prides itself on the quality of its food and the affordability of its service. This makes Dinnerly a great site to promote on a food website that has an audience on a tight budget.
The commission offered by Dinnerly is a decent $10 flat fee for all new subscribers. Even though it has a subscription service element to it you will not receive recurring commissions from this partner program.
The tracking cookie is a solid 30-day duration. This is a pretty standard duration and one that works well for this type of merchant.
Wrapping Up Dinnerly
Another outstanding meal delivery partner program for you to consider for your passive income website. Run some tests with Dinnerly and see how it coverts. You might be surprised at how popular it can be with your audience members.
---
NomNomNow Affiliate Program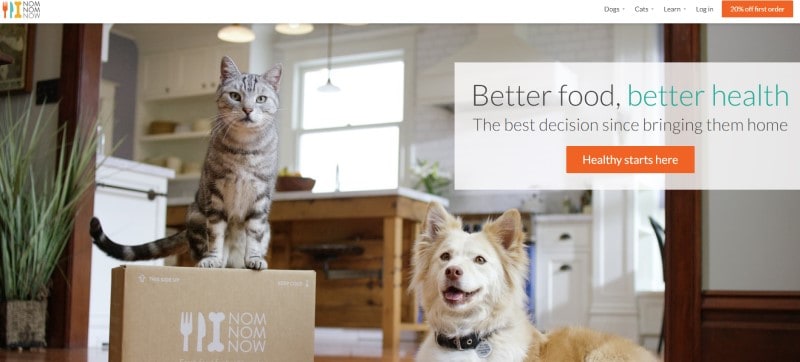 Last but not least I decided to mix things up a bit. Our final food delivery affiliate program is for your pup or your cat. NomNomNow is a subscription box service that delivers healthy fresh pet food to your door.
It doesn't exactly fit into the food delivery niche but the quality of their pet food is better than some people food. This partner would be great for a pet blog but you could also use it on a food or recipe blog as some side content to promote.
The affiliate terms are outstanding. NomNomNow offers a staggering $75 dollar commission for new subscribers. The tracking cookie is solid at 30-days as well.
Why Promote NomNomNow?
The affiliate terms are impressive enough to really consider promoting this partner program. The high-quality pet food products are another outstanding reason.
It is worth taking a look at even if you sare in more of a people food niche because you might be able to generate some content for it that would make it worthwhile to promote.
---
Wrapping Up Food Delivery Affiliate Programs
That brings us to the end of our look at these wonderful food delivery affiliate programs. The food delivery service industry is really going to start to take off a little bit more in the coming years.
The rise of these Services hasn't been as meteoric I think some people would have liked but in a world where you can get just about anything delivered to your door a full meal plan is certainly going to be an option.
The bottom line is this, and whatever food-related Niche you choose to operate in and incorporates at least one or two of these meal delivery affiliate programs.
That way when they start to become more and more popular and more convenient for people then you won't have content ready to go for that eventuality.
You'll already be ranked on Google and have your affiliate programs in line so that you can make a nice profit from meal kit partner programs.
Don't go it alone. Get the best learning tools and community to help you build your online dream. Check it out here.
That's all I have for you today thanks for stopping by and have a wonderful day.