This article may contain *affiliate links. Please see our affiliate disclosure for more details
Welcome welcome to our look at the Under Armour affiliate program.
If you've come across this review then you are probably looking to add Under Armour to your affiliate strategy. In this review, I'm going to lay out the pros and cons of this affiliate program.
Ultimately whether or not you want to use any affiliate program is really going to be dependent on how well it fits into your Niche and how well it fits with your specific audience.
Hopefully, you can use this review as a guide to help you decide whether or not the Under Armour affiliate program is going to be right for you.
Read on to get an in-depth look at each aspect of the Under Armour affiliate program. Or if you're in a rush here is the quick overview of this review.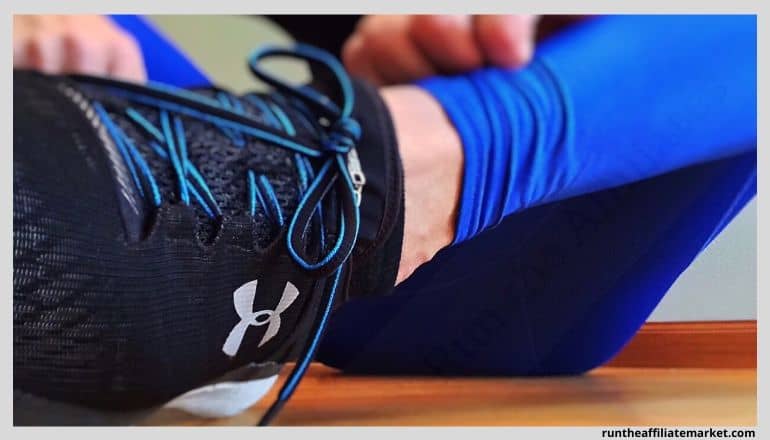 Under Armour Affiliate Program Review Summary
Affiliate Commission: 5%
Tracking Cookie: 30-days
Niche: Sports/Fashion
Affiliate Network:
Under Armour is a world-famous brand that can be promoted for a wide range of affiliate marketing niches. Whether you are a sports blogger or a fashion blogger Under Armour might make sense for your affiliate strategy.
Maximize the Under Armour affiliate program by generating the traffic you need to succeed with your affiliate marketing business. Check out my review of the best affiliate training that can make it happen for you.
---
What Is The Under Armour Affiliate Program?
The Under Armour affiliate program is a program designed to pay commissions out to affiliate marketers who send customers to Under Armour and then make a purchase from them.
Affiliate marketing is an incredibly popular and common way and that businesses get free advertising and that affiliate marketers can make money on their own.
Some of the biggest companies in the world not only have affiliate marketing programs but are affiliate marketers themselves.
Within the Under Armour affiliate program, you have a few key criteria that you want to look for when deciding on whether or not this affiliate program is going to be good for your passive income website or affiliate marketing business.
The criteria that I usually look for are as follows.
The Commission
The Tracking Cookie
The Products To Promote
The Popularity Of The Merchant Or Company
The Conversion Rate
Let's see how well Under Armour does with each one.
---
The Commission From Under Armour
The commission is going to be the most visible part of any affiliate program. The Under Armour affiliate program is no exception it is probably going to be the first number that you look at although I would argue it is not necessarily the most important.
The commission offered by the Under Armour affiliate program is 5%.  While this is a decent commission it is not a great one. I don't consider anything under 10% to be really good. 
There are plenty of affiliate programs that you can use that reach this double-digit number and go beyond it in niches that Under Armour is a key player.
As a result, be 5% commission offered by Under Armour is only going to Warrant an average score in this review. To get a really good score you've got to be approaching 10% or more for your commission.
But as I mentioned commission isn't the only thing that really matters with an affiliate program. You have to look at the products and you have to test the conversion rate with your specific audience.
If Under Armour converge very well with your specific blog readers than the 5% commission is going to be just fine for your passive income business.
---
The Tracking Cookie
The tracking cookie is an often-overlooked aspect of a good affiliate program. That you have to make a commission when someone clicks your link.
The tracking cookie offered by Under Armour is a 30-day tracking cookie. What this means is that any purchases made through that affiliate link within those 30 days you will get a commission for.
30 days is pretty much the standard tracking cookie for most affiliate programs but it's nice to see a company is large is Under Armour giving you the 30-day duration.
A lot of times the larger corporations and stores will give you far less time. Amazon, for example, only gives you about 20 hours to make a cell which is very limiting.
You always want to see as long of a tracking cookie as you can find because the longer the tracking cookie the better the conversion rate tends to be.
As a general rule, the more expensive the products are promoting the longer the cookie needs to be to really get good conversion rates on that product.
---
The Under Armour Products
It might be a little bit surprising, but my many affiliate marketers, especially new ones, don't give a lot of thought to the products themselves when choosing an affiliate program.
It seems counterintuitive because it is. The products are what you are selling. They're which promoting and they are what the customer oh, you are readers, or going to receive when you recommend them on your passive income website.
As a result, the products have to be good quality or people are going to blame you because you recommended them.
The good news is Under Armour makes some very popular and very good products. You're not going to always find people in your audience that absolutely love every product that you recommend.
But for the most part, Under Armour products are well respected and are not going to cause you a whole lot of grief from returns and cancel orders.
Typically these big brands are going to be just fine to promote with as little hassle as possible. It's some of the smaller brands and individual products that might cause problems with some of the lesser-known affiliate programs.
---
Popularity Of Under Armour
This affiliate program factor normally isn't going to be one that you really think of when deciding whether or not to choose an affiliate program.
Ultimately it doesn't really affect how well the affiliate program can perform. What it does do is helps determine how much extra work you're going to have to put in to really get the name of the affiliate program out there.
With Under Armour, you have an established brand. It's safe to say that everyone that's going to come to your website as long as you're in at the proper Niche is going to know who Under Armour is.
They have a name recognition similar to that of the big shoe companies like Nike or Reebok and as a result, you're not going to have to explain who Under Armour is.
What that does is freeze up time for you to promote their products and other aspects of their affiliate program without having to worry about devoting a lot of time to building up trust with the brand.
So I always like to add popularity into the mix when deciding on whether or not an affiliate program is worth the time and effort it would take to promote it.
The good news is you don't have to worry about this at all with Under Armour because they are such a big brand and a popular brand that you can just plug right into your affiliate strategy and not worry about whether people know who they are or not.
---
The Conversion Potential Of Under Armour
The conversion rate is always a bit difficult to quantify. You were conversion rate is going to be unique to your specific audience.
Therefore I can only really give you an idea of the potential of the Under Armour affiliate program for converting.
This is just an estimate because there are going to be times where you select a popular affiliate program and it just won't cover for you no matter what you try.
At this point, you need to move on to a new affiliate program regardless of how much you like the company behind the program is not converting for you.
With all that said, I think Under Armour is a big enough brand and a popular enough brand that you should be able to get some very nice conversions out of it.
The real issue with the Under Armour affiliate program is whether or not you want to use the manufacturer's affiliate program or use a store affiliate program.
You'll be able to promote Under Armour products and use Amazon or another major based company that sells Under Armour products.
So This is a little bit of The Balancing Act that you're going to need to decide on when you choose whether or not to use the manufacturers or a third party affiliate program to promote and sell these products to your audience.
---
Some Of The Best Niches For Under Armour
Finding a good Niche that's going to maximize your ability to convert with the Under Armour affiliate program is going to be your number one priority.
Under Armour covers a lot of different areas from sneakers and sports equipment to Fitness and fashion. But you need to make sure that it's a big enough player in your Micro Niche or subnets that it's worth promoting to your audience.
Here are some of the best niches that you can use to promote Under Armour effectively.
Athletic Clothing
Sportswear
Specific Sports Teams Fan Pages
Sneakers
Fitness
Sports Equipment
---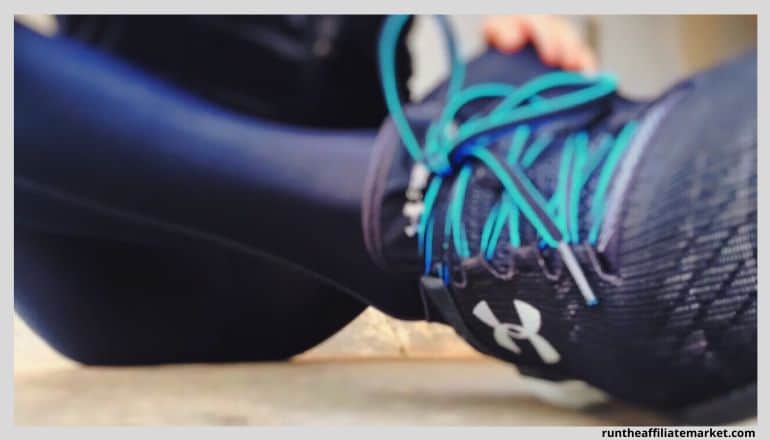 Closing Thoughts
The Under Armour affiliate program is a surprisingly good partner program for a company the size of Under Armour. A lot of times the affiliate programs are just afterthoughts for these larger companies.
A great example of that is the Nike affiliate program, you can read my review of that program right here.
But Under Armour comes through with a good cookie, a decent commission, and some great products for you to promote on your passive income website. You can sign up for the Under Armour affiliate program right here.
Now it's up to you to get the most out of the Under Armour affiliate program. one way that you can improve your chances is to get some great affiliate marketing training.
Check out my review of one of the best affiliate training programs available right now to help get your passive income website up and running and help avoid the pitfalls that new affiliate marketers typically make.
Thank you for visiting and have a wonderful day