This article may contain *affiliate links. Please see our affiliate disclosure for more details
Nike is the biggest sneaker company in the entire world. They are one of the most recognizable brands in any business and have been around since the 70s.
So it's no surprise that Nike has an affiliate program. In addition, here are some other great affiliate programs for a sneaker blog.
Is the Nike affiliate program worth promoting on your website, or are you better off using a different affiliate to promote Nike branded products?
That's ultimately what it comes down to does Nike offer affiliate terms at a competitive with these other stores and partners. Let's dig into this partner program and find out.
There Is Just Something About Owning Your Own Business. Being Your Own Boss. Building Something From The Ground Up With Your Own Hands. Especially When It Is This Easy To Get Started.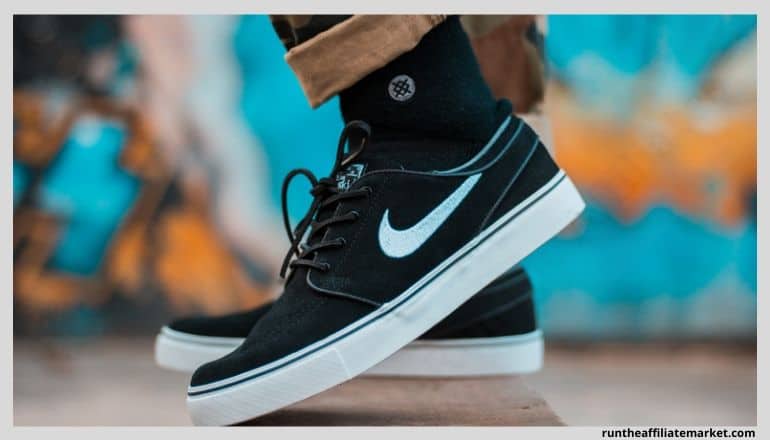 Nike Affiliate Program Review Summary
Affiliate Commission: 1%
Tracking Cookie: 7-days
Niche: Sports Clothing/Sneakers
Affiliate Network: Commission Junction
Nike is one of the most powerful brands in the world. They are ubiquitous with sport and should be a part of any affiliate strategy in the sneakers or sports niche.
If you have a Blog in the sports industry, or the fashion industry this is a Blog on sneakers by themselves then you're going to want to promote Nike products at some point.
The question is whether to use their manufacturer affiliate program or a 3rd party one like Foot Locker or Finish Line.
I have seen higher commissions quoted elsewhere but I have to go with the cj.com profile until I see conclusive evidence otherwise.
---
The Nike Affiliate Review
For this review where we going to use my standard 5 criteria for rating an affiliate program. Hopefully, this little review of the Nike partner program will give you some insight into whether it's a good option for you to use on your Niche blog.
One really important thing I want to point out is that this review is simply for the affiliate program.
I'm not reviewing Nike or any of their products, I'm not promoting Nike or any of their products.
I'm simply reviewing their affiliate program based on my set of five criteria. So let's dive into the criteria starting with the all-important commission.
The Nike Affiliate Program Commission
I really wish I was joking with this.
But I'm not.
The commission for the Nike affiliate program is one of the worst I have ever seen. It renders the entire affiliate program useless.
They offer a 1%, yes 1%, Commission for all qualifying Sales through your affiliate links. According to their cj.com profile.
What it really is, is insulting. Yes, Nike is a big company. They don't need the extra advertising and promotion than an affiliate partner would bring.
But they do have an affiliate program and they should recognize people are out there working very hard to promote their products and they should be compensated for their time and energy in doing so.
A 1% Commission is simply insulting. Why even have an affiliate program if that's the best you can do.
There's absolutely no reason to use the Nike affiliate program due to the poor affiliate terms. You can find most of their products on other websites that have better terms and respect their Philly Partners a little bit more than Nike.
How Good Is The Tracking Cookie?
The tracking cookie is often overlooked in affiliate marketing. Sometimes companies won't even list their track and cookie at all and you have to dig around to try and find exactly what it is.
Nike follows up their incredibly poor commission with a reasonable, yet a little low, tracking cookie.
They offer a 7-Day window for your tracking cookie. It's not terrible for products that aren't really high-ticket items but you'd like to see something approaching 30 days from this affiliate partner.
The tracking cookie duration is an incredibly important part of the overall affiliate program. A longer track and cookie results in more sales for the affiliate partner.
It's as simple as that.
You give your readers more time to make a decision on whether they want to buy what you promoted to them.
If the cook is long enough you can still get a Great Commission out of it. However, often times the cookies are far too short and your promotion goes to waste as you don't get a commission, and maybe nobody does.
Amazon is notorious for having an incredibly short tracking cookie at about 20 hours. That's really the Baseline for a tracking cookie. Fortunately, the industry average is around 30 days for most affiliate programs.
Are Nike Products Worth Promoting?
Typically, when someone looks for an affiliate program the first thing they do is look at the commission. And don't get me wrong the commission is incredibly important.
Nike is a perfect example of why a terribly Low commission can completely destroy what would otherwise be a fine affiliate program.
But I would make the argument that the commission doesn't really matter if the products are not good.
So in my estimation, the products that you're trying to sell the products that you're creating your content around have to be very good in order for the whole affiliate marketing process to work properly.
The good news is, it's Nike. They have great products, they have a huge variety of products, and their products span just about every sport or activity that you can possibly think of.
On the product end of things, Nike is about as good as you can get for an affiliate partner.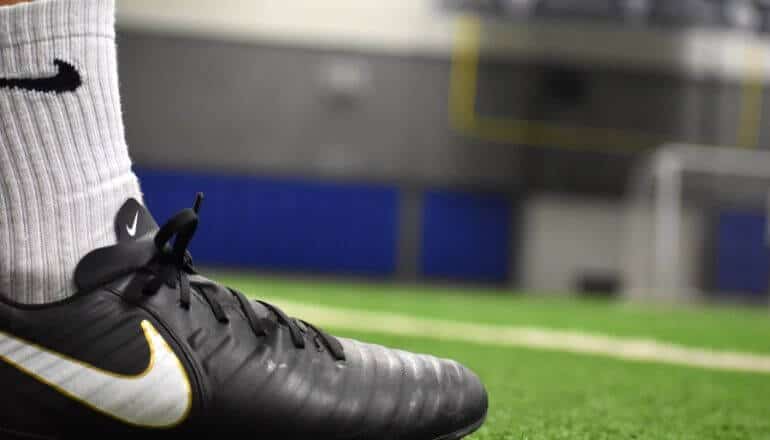 Nike Product Prices
Another important and often overlooked aspect of an affiliate program is the price of a product that you're trying to promote. Ideally, you want to have a broad range of prices so that your entire audience has options on what to buy.
However, you want a good portion of the products you are promoting to be relatively High ticket items. The ideal price point is between $100 and $200.
This means the products aren't so high that people were going to think about it for weeks on end before they make a purchase and the price is still high enough that you're going to get a decent Commission out of the product provided the partner program has decent affiliate terms.
Nike fits perfectly into this Paradigm. A lot of their shoes and products are well over $100 so you're going to get a good commission if you have the right affiliate terms.
But they also have some less expensive items that broaden the scope of this partner program and give you the option to promote it to a wider range of people.
Which unfortunately as mentioned previously in the review the Nike affiliate program does not have competitive affiliate terms and you should probably look elsewhere if you want to promote their products on your blog.
Popularity Of Nike
One of the reasons that the Nike affiliate program is so appealing, at least on the surface is that Nike itself is such a popular brand. It's ubiquitous with sneakers. As becoming more so recognizable as an apparel company.
The reason popularity is so important for an affiliate marketer is that you don't need to explain the product or go out of your way to sell the product.
Your audience is already going to be familiar with Nike and they're probably going to be comfortable with the brand if they like the brand at all.
So you don't need to do a lot of extra promotion to get people up to speed on exactly what it is that Nike is selling. It basically makes your life is an affiliate marketer a little bit easier when you pick these recognizable products to promote.
They are the king of sneakers right now. They've been the king for a long time and many companies are come and try to knock them off but they just can't do it. They're the 800-pound gorilla in the sneaker industry.
And that makes their products incredibly easy to promote and very lucrative to promote in the right circumstances. Unfortunately, as we found out in this review that doesn't really matter if they're not offering a competitive commission to their affiliate partners.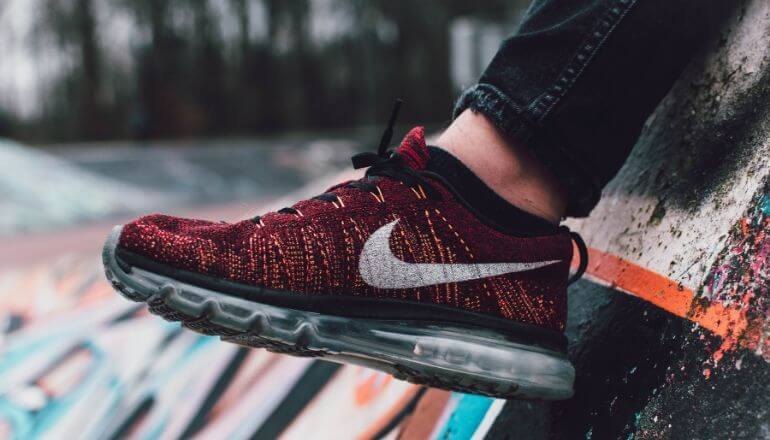 Where To Find The Nike Partner Program
Nike uses the Commission Junction Affiliate Network to handle its affiliate program. To sign-up simply go to cj.com and search for the Nike affiliate profile and click join program. If you are accepted to can begin using your Nike affiliate links immediately.
Best Niches For Nike Affiliates
The best niches for the Nike partner program are obviously going to revolve around Sports And sneakers. These are just 10 quick examples of blogging niches that you could use this affiliate program as part of your marketing strategy.
There are plenty of other niches that you could use the Nike program with. and any Micro Niche in the large and issues can be a great place to deploy this partner program.
Sneakers
Sports Apparel
Basketball Niche Sites
College Football Sites
Pro Football Sites
General Sports Sites
Throwback Jersey Niche Sites
Team Fan Sites (If They Licensed Nike)
Soccer Sites
Vintage Sneaker Blog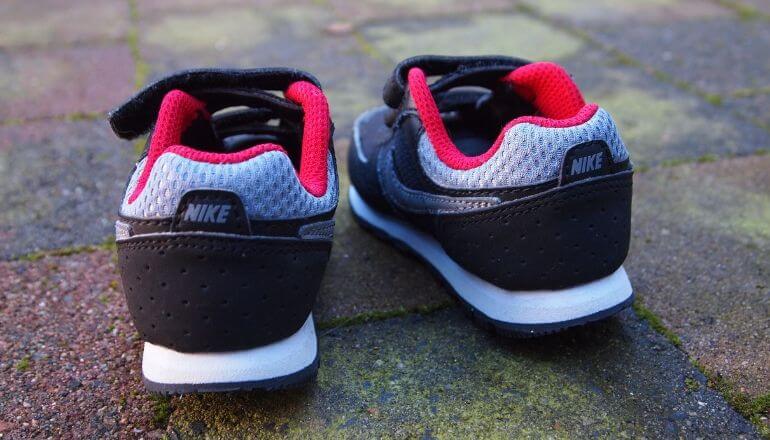 Affiliate Alternatives To Nike
The last thing I'm going to do before we wrap this thing up as give you three ideas for alternative affiliate programs that you can use in place or alongside the Nike partner program.
It should come as no surprise that the three that I'm choosing our huge sneaker companies that directly compete with Nike. You can also check out my article on 10 great sneaker affiliate programs.
But they all have affiliate programs and I will be doing reviews of all of them so that you can compare side-by-side with the Nike partner program. So look forward to that in the future.
Reebok
The first place you will want to look for an alternative to the Nike affiliate program is Reebok. Now there's no reason why you can't promote both of them on the same website. But if you're looking for a direct alternative to Nike products then Reebok is going to be one of your best choices. You can check out my Reebok Affiliate Program Review Right Here.
Puma
Puma is another great sneaker company that you can use in place of Nike. It doesn't have the broad appeal or name recognition as Nike. However, it is a great shoe brand and one that has its own little niche that you can use to really get the most out of the Puma partner program.
For an in-depth look at the Puma Affiliate Program, check out my review.
Adidas
The last little alternative that you can use as an affiliate program instead of Nike Is Adidas. like the other two alternatives, this is going to be a smaller affiliate program just because Nike is so huge. Everything in the sneaker industry is smaller by comparison.
However, there are sports were Adidas is a little bit more front and center. Soccer, in particular, has a very good following for Adidas Footwear and apparel.
So if you're running a soccer blog Adidas might be a better choice than Nike if you only going with one shoe company.
---
The Nike Affiliate Program Wrap-Up
So I'm going to wrap this whole thing up right now. We've gone through every aspect of this affiliate program and the conclusion I've come to is that it is just not worth bothering with.
Nikes a huge company as a big name and you're going to want to promote their products. But you do not want to use their affiliate program to do so.
The Philly terms are just terrible. According to their cj.com profile, they offer a 1% Commission. I already went on a little rant about that in the commission section of the review, but it is just insulting.
To put in the kind of work you going to need to put in to make an affiliate program work and then only get a pittance from the company that you're promoting.
Nikes a huge company as I said before. That means I don't have to worry about affiliate marketing for the most part. Everybody knows who they are they don't need the extra publicity that some of these smaller affiliate programs do.
f you going to have Nike products on your blog and you want to promote them,  I suggest going with one of the General shoe and sports apparel stores.
Don't go it alone. Get the best learning tools and community to help you build your online dream. Check it out here.
Thanks for stopping by and as always have a wonderful day.