This article may contain *affiliate links. Please see our affiliate disclosure for more details
Finish Line Is a retailer of all types of sports apparel and sneakers, check out our list of 10 great sneaker affiliate programs.
It's a fairly big brand in terms of the retail Market many of you might have seen them at a mall at some point.
In addition to the physical presence, they have a very robust online store where they sell all the same products and that puts them in a great position for you to use them as a partner for your sports or fitness blog.
The issue is that they are a direct competitor, because of their inventory, with amazon.com.
For someone to compete directly with the Amazon Affiliate program they need to have better products, unique products, or a great affiliate program that gives real incentive to affiliate marketers to promote that store or company.
That's really the task at hand for Finish Line. Are they that much ahead of Amazon that they could be used as an alternative to the biggest online store in the world? I'll answer that question and give you some information on the partner program is a hole in the following review.
There Is Just Something About Owning Your Own Business. Being Your Own Boss. Building Something From The Ground Up With Your Own Hands. Especially When It Is This Easy To Get Started.
Check Out The Finish Line Affiliate Program
---
The Finish Line Commission
The commission for the Finish Line affiliate program is a little bit disappointing. they offer their affiliate Partners a 5% Commission on all qualifying sales.
5% is perfectly reasonable for many affiliate niches. When you have the same product and you have the same Commission, as an affiliate marketer you are probably going to want to choose Amazon.  However, With Amazon lowering commissions across the board this affiliate looks much better by comparison.
For an affiliate program, like Finish Line, to really catch an affiliate marketers' eye it needs to have a much at least a 5% commission.
---
The Finish Line Tracking Cookie
The other part of the affiliate terms is, of course, the tracking cookie. Once again Finish Line disappoints with the duration that they have decided to give to their affiliate partners.
I consider 30-days to be the minimum standard tracking cookie duration for a good affiliate program. The Finish Line tracking cookie is only 6-days.
Even with the product pricing not being really high ticket items 6-days is just not good enough for affiliate marketers these days.
We see this more and more with partner programs. They seem to neglect the tracking cookie for whatever reason and you'll see 7-days and under cookies be quite common for larger retailers.
---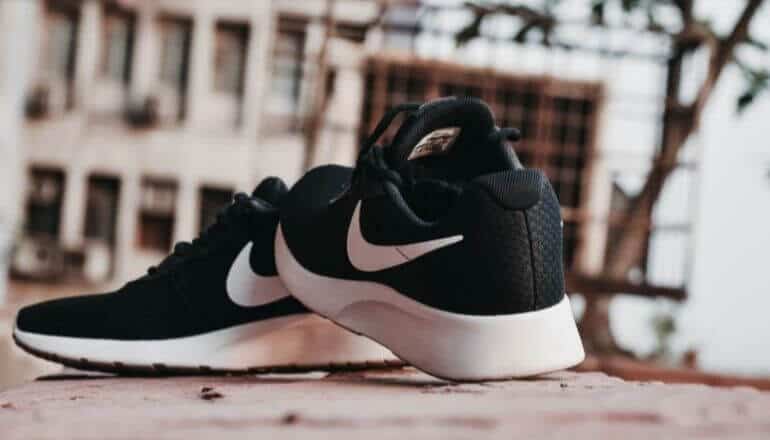 Products At Finish Line
The products that Finish Line cells are really one of its strong suits. They have every conceivable brand in the sporting goods and sports fashion industry.
In addition to all the brands, they have just about every style of sneaker and piece of fitness clothing that you could possibly want.
But they are just a retail store. They don't really have anything that sets them apart from other retail stores.
for them to be an appealing affiliate partner they would need outstanding affiliate terms to set them apart from some of the other programs out there.
And as we saw in the previous two sections their commission and cookie are just not good enough to set them apart from your more popular online stores.
---
Popularity Of Finish Line
From the popularity standpoint, Finish Line has definitely seen better days. Like many brick-and-mortar retailers of the past, Finish Line was once a mainstay in many of the malls around the United States in particular.
They've since moved much of their business online to try and compete with the likes of Amazon. and while they've had some success their best days might just be behind them.
The last Financial release that I could find was from March 2018(source).
For an affiliate marketer these numbers only relevant to see if the company is going to be around in the next year too and it looks like Finish Line is doing well enough that it's not going anywhere anytime soon.
Therefore you could use them as an affiliate partner without having to worry about replacing all your links if they ever do go out of business. At least in the short-term.
---
Best Niches For Finish Line
Finish Line can be used for quite a few blog niches. and works well as a general retailer for many sports-related blogs.
These five large niches that you can use this affiliate program in conjunction with.
But it would probably be best employed by breaking these niches down into sub-niches and micro-niches, as these examples are pretty large and would take a ton of content to really put a dent into the niche.
Let's have a look.
Sneakers
Sports
Fitness Clothing
Running
Walking
---
Alternatives To Finish Line
For alternatives to Finish Line, we want to look for other General Sports retailers. Particular ones that deal with sneakers and sports fashion.
Larger Sports retailers like Dicks are not really a direct competitor to the Finish Line affiliate program, Although there is quite a bit of overlap.
Here are four great Alternatives that you could use instead of Finish Line.
KicksUSA — Kicks USA is an online retailer that sells much of the same gear as Finish Line. typically you only want to have one of these General retailers for your sports or Fitness blog.
Foot Locker — Foot Locker is probably Finish Line's biggest competitor. Often times you could find them in the same mall competing against one another when brick-and-mortar businesses ruled the roost. Now they're both online and it's up to you to decide which one is better for your specific audience.
Sneaker Don — Sneaker Don is another online retailer that specializes in Fitness and Sports apparel, as well as sneakers and shoes. They are a direct competitor with Finish Line and you would only need to choose one or the other for your blog.
Amazon Associates — Amazon is, of course, a competitor with just about every online retailer. Their stock is so big that if the Affiliate terms are similar you should probably just go with Amazon because it is so recognized and everybody's comfortable with using it.
---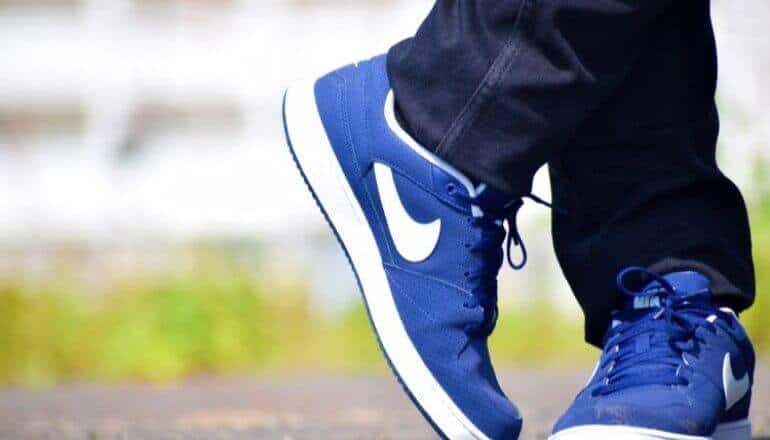 The Bottom Line
I always think that it's worth it to find alternative affiliate programs to Amazon Associates. Amazon just doesn't offer great affiliate terms.
But there's a reason why they're number one. They have everything and everyone's comfortable using their store.
So, for another partner program to really be able to compete with Amazon they have to bring something special to the table if they are offering the same products.
The cookie is better but it's still too low to be a really any consequence in a direct comparison.
The products they sell are the same and the prices are generally the same if not a bit cheaper at Amazon because of the constant sales that they have. Therefore it makes it very difficult to recommend this affiliate program over the other ones that would feel the same space.
The bottom line is Amazon does everything Finish Line does. In this case, size and popularity do really matter and that's why Finish Line fell short with its affiliate program until Amazon dropped the ball.
Be sure to check out some other affiliate programs that would go great with your sneaker niche blog.
Don't go it alone. Get the best learning tools and community to help you build your online dream. Check it out here.
---
Thanks for visiting and have a wonderful day.