This article may contain *affiliate links. Please see our affiliate disclosure for more details
If you are like me, the thought of being in front of a camera on Youtube is unimaginable. It is just not something that I want to do, but that is where online marketing is truly headed.
So what do you do? Go back to a desk job, work hard and pay for your bosses Porche?
Hell no.
You seek out a way to get into video marketing as easily and painlessly as possible. And I might have just found the solution.
Not just for shy people like myself but for anyone looking to move into video marketing. It is called eyeSlick Deluxe and it might just be the answer to your video prayers.
Stick with me while I take a look at this brand new video marketing platform and find out if this is a good way to start using video marketing as part of your affiliate marketing strategy.
Welcome to my eyeSlick Deluxe Review.
---
---
What Is eyeSlick Deluxe?
Eyeslick is a new Social video eCommerce platform. this platform helps you turn simple videos into marketing powerhouses using their simple tools and techniques.
This is a pretty interesting product in that it's not only a suite of tools to get your videos up and running but an interactive media Marketplace that you can use to expand your affiliate marketing business into the video round.
It's designed to be accessible to people who are typically intimidated by video marketing. But it has an incredible array of tools and techniques that any level of marketer can use to expand their business into the video realm.
The interesting thing about eyeSlick is its diversity in what you can put together on their platform.
You can do live streams of your videos and products, full webinars to help market your products and even pre-recorded videos that can act as advertisements and landing pages for your own products or affiliate products.
---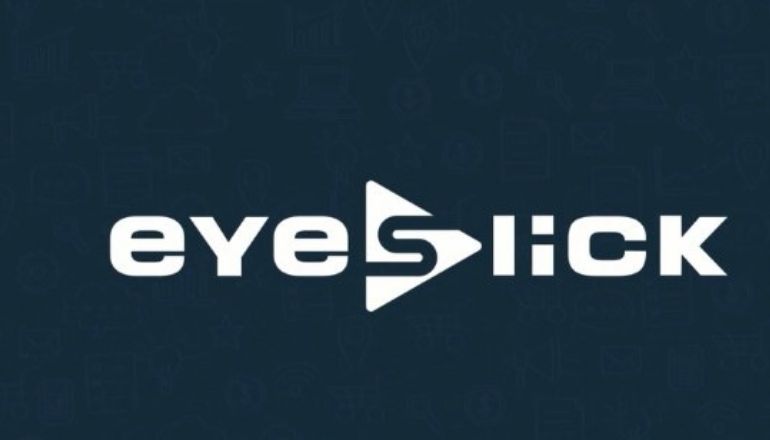 Who Is eyeSlick Deluxe For?
Eyeslick Deluxe is designed for any level of video marketer. It is particularly intuitive for beginning users.
A lot of people are daunted by the prospect of having to go on camera create videos, editors videos, and then upload those videos to whatever video platform they've decided on using.
It's a long process, it takes a lot of technical know-how to learn to edit the videos. And a lot of times people simply don't want to be on camera because they have shy personalities.
eyeSlick is Designed to make the transition into video marketing easier while still having a huge Suite of tools that even the most experienced video marketer would find useful.
This is one of the greatest strengths of eyeSlick. Being approachable for just about anyone even someone who's never worked online before is a great bonus for the platform.
---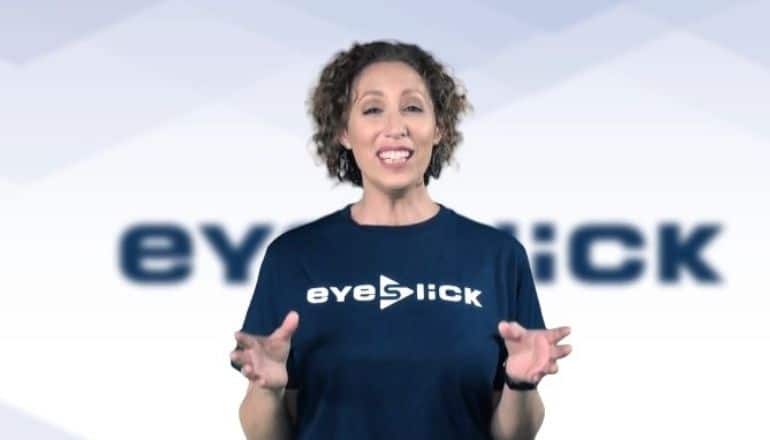 Meet Cindy Donovan – The Face of eyeSlick Deluxe
eyeSlick is marketed by Cindy Donovan and Wildfire Concepts. She has a long track record of creating useful and quality marketing tools for a wide variety of applications.
Some of her products are obviously better than others but with eyeSlick, she is really going in a new direction and created a really interesting and unbelievably powerful product.
What I really like about Cindy Donovan is that she's always front-and-center when she releases one of her products.
Being the face of a product and standing behind it and believing in it is essential to convincing people that your product is for real.
Affiliate marketing products are notorious for having pen names and fake owners as the only identifiable person behind the product.
So when you find someone who's willing to stand up and say I endorse my own product it's a good sign that product is at the very least going to be a real product and not some cobbled together PDF with five-year-old information.
---
How Much Does eyeSlick Deluxe Cost?
The basic package for the eye slick Deluxe platform is $47. What you get this is a pretty good price.
There are a few upsells that you can purchase as well which would bring the price up well into the hundreds of dollars.
It's up to you to decide whether these up cells make sense to you for your individual business.
But the $47 price point is a pretty common one for this type of program but what you get with this initial price does offer quite a bit of value for your investment.
With your purchase, you're given licenses to create eyeSlick video channel listings for as many digital or physical products as you like.
The one other thing to note about the price is that they're only selling 10,000 license bundles. and according to their sales page, this is not to generate scarcity it's the actual number of licenses that they're going to be selling.
Sometimes these affiliate marketing programs will try and generate face scarcity but that doesn't seem like the issue here.
---
The Value Proposition Of eyeSlick
The basic price is only $47. But that price point doesn't tell us the whole story. In fact, it's just a number.
For some people it's going to be an expensive number for others it's not going to be expensive at all.
The price, while important, is not the real Factor determining whether or not a product is really worth it.
The real thing you need to look at is the value of the product for the price that you are paying for it. There are a lot of expensive products that are fantastic and well worth the money you pay.
There are tons of poor products that are cheap and aren't worth the few dollars that you're expected to spend on him.
So it's the value proposition that is really important when looking at any product but especially these online affiliate marketing products.
One of the best value propositions I've ever seen in an affiliate marketing product is from a program called Savage Affiliates, you can read my full review here.
And that's kind of the Benchmark of quality that was looking for when we're up raising these affiliate marketing products.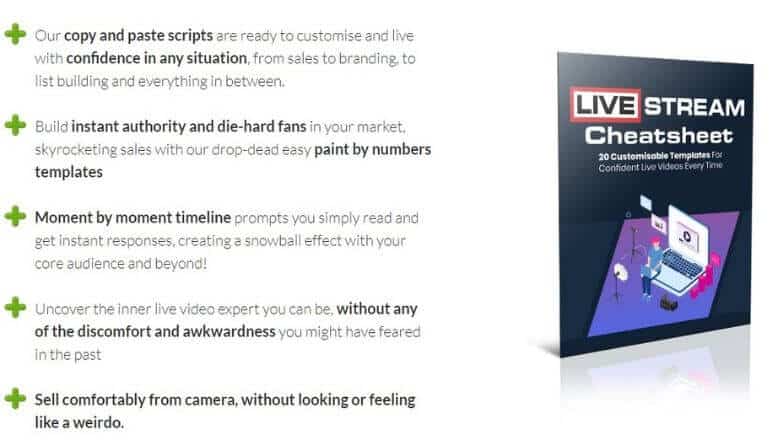 The good news is that eyeSlick has a very good price to value proposition. It's relatively inexpensive and provides you with a lot of value for that price point.
The number of licenses and the ability to create video channels at the basic price point is well worth the price of admission.
The value proposition gets a little bit murkier when you start to delve into the upsells. the prices definitely go up but the value of what you're getting remains the Same.
But it does mean that the value proposition comes down a little bit as you were paying more and more for these add-ons.
What you want to do is look at each add-on in the context of where you are at in your personal affiliate marketing business.
For someone who has a good operating budget, those upsells might just be the thing that's going to take their business to the next level.
But if you're just a brand-new affiliate marketer it might be advisable to hold off on any upsells or add-ons until you can make a reasonable case to spend that money on them.
The bottom line here is that eyeSlick provides outstanding value for the money that you're going to invest in this marketing product.
---
Support For eyeSlick Deluxe
Support for eyeSlick is your typical support email address. It's not the greatest support solutions, but it is the most common and probably the most acceptable for a product like this.
Whether they open up new support options once they go live remains to be seen, but the email address seems suitable for your regular issues if you come across any.
You'll also find some support material in the form of videos like the one below. These give you an in-depth look at how to create some of the videos with this platform and start earning money using video marketing.
These kind of videos are invaluable, especially if you're new to video marketing or to the eyeSlick platform itself.
The eyeSlick Deluxe support email is support@wildfireconcepts.com. The response time is quoted at around 24 to 48 hours, but they seem to get back to you quicker than that. Your experience may vary with their support depending on how busy things get.
---
eyeSlick Features
eyeSlick Comes packed with a nice array of great features that really give you a lot of options on how to proceed with your video marketing business.
You can focus in on one type of video or expand into all of their features to make the most out of your investment in the eyeSlick platform.
Live videos and webinars are a great feature for eyeSlick
Sell the actual videos that you create
You can Upload premade videos and Import YouTube videos
You Can Sell Physical and Digital products on Your eyeSlick Channels
Sell Your Time, Get Paid For One on One Consultations With Your Customers
---

eyeSlick Issues
They're only a couple of issues that I have with eyeSlick in general. One is the upsells. I'm not a huge fan of them but in this case, they do make sense given the nature of the platform.
The upsells tend to open up more options and give you more training into maximizing the eyeSlick platform.
I'm also not a huge fan of limiting the number of licenses but when you're running a platform like does it make sense to keep the number as manageable as possible.
Other than that there are no real big red flags or issues with this product. Nothing about this product is a scam or anything less than above board.
It looks like eyeSlick is going to help out a lot of people.
Some Upsells
Limited Number Of Licenses
---
The Bottom Line For eyeSlick Deluxe
And that brings us to the end of our look at the eyeSlick Deluxe marketing platform. Make no mistake about it this is an entire platform for creating and delivering high-quality video marketing content to your viewers.
I wouldn't call this a competitor to YouTube, because YouTube is just way too big to be taken on right this moment.
This kind of video content is the future. Whether it's through eyeSlick or other startups like Cinnamon, content creators are going to find better places to market their goods and services in the future.
YouTube takes ~60% of your ad commissions and something like ~30% of your super chats. You got into the online business world so that you didn't have to deal with a boss that was taking all your earnings.
The truth of the matter is Google is your new boss and you're making them rich with all your video content and blog content.
eyeSlick is looking to remedy that gross imbalance in profitability between the marketer and the platform they choose to display their services on.
It's by no means perfect. I wish it had a few less upsells, but you can pick and choose which ones you think are going to be most beneficial to you.
But for the $47 entry price, it is tough to beat the suite of tools and support that you get from Cindy Donovan and her fantastic product.
---
Thanks for visiting and have a wonderful day. Be sure to check out some of our other outstanding affiliate marketing product reviews.
---