This article may contain *affiliate links. Please see our affiliate disclosure for more details
Reebok is one of the world's largest sneaker companies. So it's no wonder that you want to use them as an affiliate for your sneaker blog.
The real issue is deciding whether to use a general sneaker retailer or a large General retailer like Amazon.
Or do you want to go and pick the manufacturer's affiliate program and use them as your partner for their specific products?
There are a wide variety of factors you want to go addressed when deciding which affiliate program to use in this situation.
It's not necessarily as black-and-white as who has the best commission.
So let's take an in-depth look at the Reebok affiliate program.
I'll try and answer some questions to give you a better understanding of which way you should go when choosing an affiliate program such as this.
I'll dive into the commission, the tracking cookie, the products in general and the overall popularity of the Reebok brand.
This will give you an idea of the benefits and possible negatives of using the manufacturer's affiliate program for your sneaker, shoe, or fashion type blog.
There Is Just Something About Owning Your Own Business. Being Your Own Boss. Building Something From The Ground Up With Your Own Hands. Especially When It Is This Easy To Get Started.
---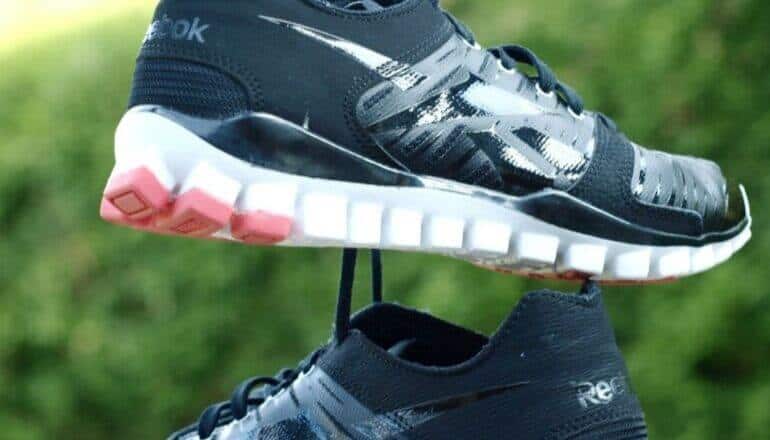 A Look At The Reebok Affiliate Program
---
The Commission For Reebok Affiliates
The commission for the Reebok affiliate program is actually pretty surprising given the size and popularity of Reebok.
The trend is typically for larger companies to have much lower commissions than some of the smaller companies.
They don't need the free advertising that affiliate marketers will bring and they're not willing to give up a huge commission for the affiliate partners.
Reebok, however, has decided that they are going to reward their affiliate partners with a pretty nice commission.
Anything above 5% in the retail space is actually pretty decent. Anything approaching 10% is great.
So 7% is pretty good and it's very nice to see from such a large company.
We've seen other affiliate programs, see here, that I've reviewed that a really low commission can absolutely kill the entire affiliate program making it useless.
It's nice to see that that didn't happen here with Reebok.
---
Reebok Affiliate Program Tracking Cookie
The Reebok affiliate program offers a standard 30-day tracking cookie for their affiliate partners. I say standard because 30 days is typically what you can expect to get from a large majority of affiliate programs.
However, most large companies do not give you a full 30-day cookie. Typically they offer around a 7 to 15-day cookie and in the case of something like Amazon Associates, it's only 20 hours.
It's very nice to see a really large and popular company like Reebok giving their affiliate Partners a full 30 days to get credit for their Commission.
---
Quality Of Reeboks Products
I think products are one of the most overlooked aspects of an affiliate program. As ridiculous as that sounds because the products are the actual thing that you're promoting.
However, people tend to look at that Commission and the tracking cookie Above All Else.
But if your products are just not good you're going to have a tough time selling them regardless of how great a commission you're going to get from it.
So it's paramount that you take a close look at the products that you're going to be promoting and decide whether or not they're worthy of your time and effort to promote them.
And that brings us to Reebok's product line.
It's pretty great.
They're a well-respected company with a long history of making good products in a very competitive industry.
It's not just sneakers that they have in their product line.
They have a wide variety of apparel and sporting equipment that you can promote as well if it fits into your affiliate marketing strategy and into your niche.
They partnered with many different leagues and sports teams over the course of their history and their products are top-notch.
There's really nothing to complain about their products. Another great aspect of their product line for an affiliate marketer is that they have a wide range of prices for their products.
This is important because you want to be able to get a decent commission for your time invested.
Ideally, you want the price of a product to be around $100 on average and Reebok sneakers certainly approach that and surpass it in some cases.
But you also want to make sure that you have some products that are a little bit cheaper if you can to give you a bigger audience of prospective people to use your affiliate links.
Between the quality and the overall price of their products, this makes Reebok's product line perfect for an affiliate marketer.
---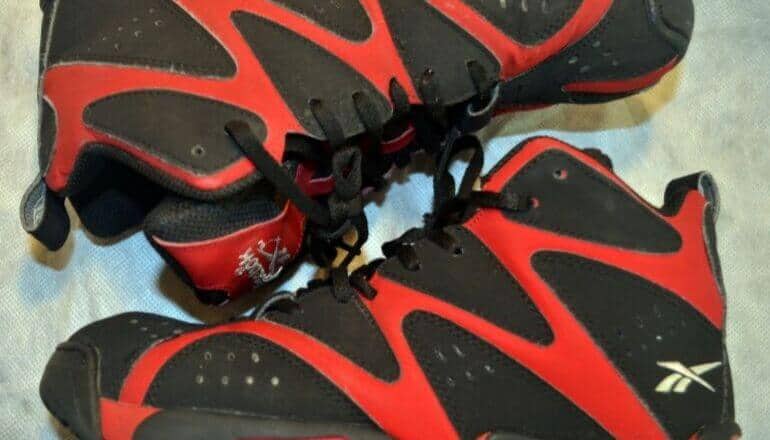 Popularity Of The Reebok Brand
Sometimes you have to explain a brand to your readers before you can really promote them effectively.
It's not a huge issue but it does take up some of your time and an affiliate marketing time is your most valuable asset.
Fortunately, you don't have to worry about that with Reebok. They're going to be recognized by most of your audience if you are in a niche where they are relevant.
Reebok has been pretty steady, if not spectacular, over the last decade or so with net sales topping 1.5 billion each year since 2006(source).
It's a matter of just putting your best foot forward and crafting good content around the products and making it compelling. Because the Reebok brand will most likely sell itself.
---
Best Niches For Reebok Partners
There are probably hundreds of different micro-niches that you could use the Reebok affiliate program for.
I'm going to give you five quick examples of really major niches that can be broken down into sub-niches and micro-niches that will provide a great foundation for the promotion of this partner program.

Reebok will have a presence in almost any organized sport across a whole wide range of age levels. So the possibilities for this affiliate program are pretty much limitless.
Fashion
Sneakers
Shoes
Sports
Running
---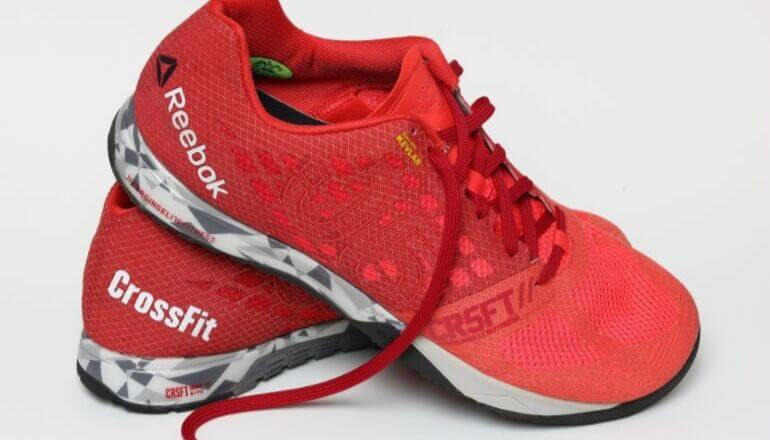 Alternatives To The Reebok Affiliate Program
Here are three alternatives to the Reebok affiliate program that you can use on your sneaker or fashion Niche website.
If your blog is more general and it's nature then you could conceivably use all of them.
Keep in mind you don't want to overwhelm your readers with tons of different affiliate programs that they have to get used to.
Nike — Nike is the most natural alternative to Reebok if you were only going to choose one sneaker partner for your website. You can, of course, be used together if you are promoting multiple sneaker companies. Read my review of their program here.
Puma — Puma is another sneaker company that you can use as an alternative to Reebok. They have slightly different customer bases and you can use them together if your sneaker website is of a more general nature. Check Out The Review.
Amazon Associates — Amazon Associates is always an alternative to a single product affiliate program if they sell the same products at the same general price.
---
The Bottom Line
That brings us to the end of this review. There's very very little not to like about the Reebok affiliate program.
It has a very good commission for a physical product retailer. And it's especially good given the size and popularity of Reebok.
Large companies like this typically have lower affiliate commissions and tracking cookies just because they don't need to rely on affiliate marketing like some of the smaller companies do.
They could certainly get away with a lower affiliate commission and a worse tracking cookie but they've chosen to really reward people who actively promote their products with some great affiliate terms.
We stacked on top of there reputation as a company in sports and in sneakers along with the quality of their products there is really no downside to picking this affiliate program to promote on a wide variety of Niche blogs.
I highly recommend this affiliate program if it works for your niche.
Sneakers, shoes, fashion, Sports, and any of the micro-niches therein are going to be great places to promote Reebok.
I think you'll be very satisfied with what they have to offer and I think the conversion rates will reflect well on the amount of time that you put into the promotion of their products.
I wish you the best of luck with your niche blog.
Don't go it alone. Get the best learning tools and community to help you build your online dream. Check it out here.
---
Thanks for visiting and have a wonderful day.