This article may contain *affiliate links. Please see our affiliate disclosure for more details
I got a feeling I know what you thinking. Why bother with the Puma affiliate program. They sell the product with Amazon.
Everybody already shops in Amazon so if I want to promote Puma products why don't I just use Amazon to do so. It's not a bad thought.
In fact, it's what most people do and it works out pretty well. Do you really need to apply for and deal with the manufacturer's affiliate programs if that product is already sold on Amazon at a competitive price?
The point of this article is to hopefully give you a foundation for making that decision. By reviewing the affiliate program itself, I hope to give you a good look at the overall partner program and why it may be good or bad for your specific niche blog.
Keep in mind that I am only reviewing the actual affiliate program based on commissions and cookies and the products that you'll be promoting.
I'm not reviewing the products themselves. That's for you to do with your sneaker blog. If you're looking for more affiliate programs in the sneaker niche, check out our article on the subject right here.
Is the Puma affiliate program any good?   That is the question that we want to answer for you today. Is it worth your time to use this partner program? Let's get into that answer right now.
There Is Just Something About Owning Your Own Business. Being Your Own Boss. Building Something From The Ground Up With Your Own Hands. Especially When It Is This Easy To Get Started.
---
The Puma Affiliate Program
Let's dive right into the full review. I will expand on each category so that you can get an in-depth idea of what to expect from the Puma partner program. Check out the revenue chart from Statista.
---
Find more statistics at
Statista
---
Pumas a company has a lot to offer an affiliate marketer and their business is growing quite nicely overall.
But if you are in a rush you can check out the review box below to get a great idea of the overall value of this affiliate program.
You can also sign up to the Puma program in the review box below and remember never pay a dime to sign up for an affiliate program. They should always be free.
---
The Puma Product Line
The products themselves are incredibly important when deciding on whether to promote an affiliate program.
It doesn't matter how good your commission is or how long the cookie is, if the products are no good, you're not going to get conversions and you're not going to make any money.
I feel like the products are the most important thing when it comes to an affiliate program. I got to be great.
The good news in regards to the Puma affiliate program is that their products are fantastic. They're well-made they're very popular, which will get into a little bit later.
The products are not incredibly high-priced but they aren't so cheap that the commissions won't be very high.
For a sneaker or shoe or fashion type blog, Puma is going to be a great product to promote and the affiliate program is going to be a very good affiliate program to use for that promotion.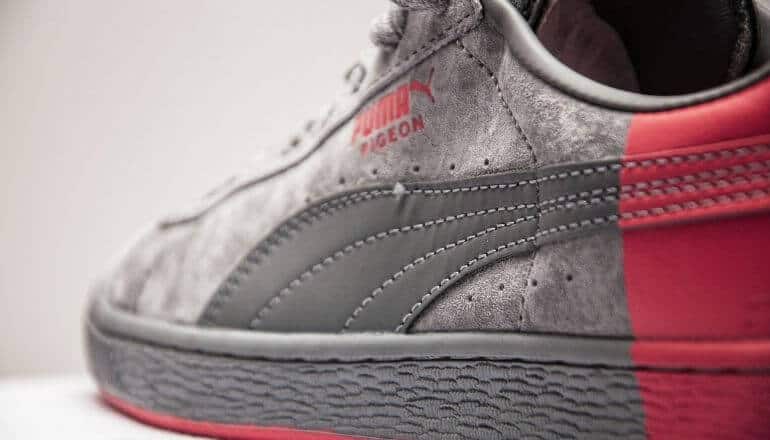 ---
The Affiliate Commission For Puma
The Commission for this affiliate program is where it gets a little bit tricky. They don't give you an exact number that uses a scaling Commission based on a number of factors, according to their affiliate website.
Once you sign up through the Pepperjam network you'll get a better idea of exactly what type of commission that they're offering.
My research into the issue seems to put their Commission between 7 and 10%. This is based on research and it should be taken with a slight grain of salt.
As it could have changed over time or they could have tiered their commissions differently. One thing that is certain is that the more sales you make the higher your commission can go.
That being said the commission still should be adequate enough for you to really consider promoting this affiliate program on your Niche blog.
But be sure to ask about the exact commission you're going to get when you sign up for their partner program.
---
The Tracking Cookie
The tracking cookie for the Puma affiliate program is decent. That is about the best you can say about the cookie duration.
The standard is around 30-days and Puma offers its affiliates a 14-day tracking cookie. You always want to see this number be as high as possible.
However, I don't think many affiliate programs, especially the giant corporations, really understand how valuable a long cookie duration really is to the affiliate marketer.
That said, 14-days is adequate for the price points that most of Puma's products sell at. For very high ticket items you want something closer to 90-180 days.
Popularity Of Brand
The popularity of the products you will be promoting seems to be an overlooked aspect of an affiliate program.
The reason why it's so important is that it makes it easier to promote products that are easily recognizable and that people already know and are comfortable with.
There's a reason why Amazon Associates is the number one affiliate program even though their commission rates and cookies are not great.
People know and trust Amazon so it makes it easier for the affiliate marketer to promote their products.
So what's the puma popularity like? It's pretty good. It's a well-known and well-respected brand. Especially among fashion sensible people looking for sneakers.
They have less of a sports feel right about their products. Although Sports are an important aspect of their business model.
When was a really thought of as something to complement a fashion wardrobe. And for that, they're incredibly popular.
That's why this affiliate program might work best for a fashion blog as opposed to a basketball or football or sports blog and some of the other sneaker affiliate programs might work best in.
---
Best Niches For Puma Products
Here are 5 quick ideas for using the Puma affiliate program. You can carve out a category for Puma in each of these niches or apply the puma program to a wide variety of micro-niches in any of these.
If you are just starting out, try and niche down as small as you can with your content ideas and work up from there.
For example, an article on the 10 best Puma sneakers for 10-year-olds is going to be very focused and have much less competition that a simple 10 best article.
5 Niche Ideas For The Puma Affiliate Program
Fashion
Sneakers
Shoes
Sports Apparel
Puma Branded Fansite
---
Alternatives To The Puma Affiliate Program
Never put all your eggs in one basket in affiliate marketing. Always want to have options and alternatives for any affiliate program.
There's a wide variety of reasons for this.
The biggest one is you don't want to have an affiliate program that goes out of business or that quits the affiliate marketing business and that leaves you with nothing but a bunch of dead links.
So here are three affiliate programs that fit neatly into the sneaker and fashion niche and the final one, of course, fits into just about any niche.
Have a look at him and decide whether they fit you are affiliated strategy a little better than the Puma affiliate program does.
Nike — Anytime you talk about sneakers Nike is going to be probably the first thing that comes up. They're the King right now and they don't look like they're going to relinquish that spot anytime soon. You can check out my review of the Nike affiliate program right here.
Reebok — Another huge sneaker company, Reebok is a direct competition to Puma. However, they both can coexist on a sneaker website. But you're going to want to have to decide how much time to devote to each. So it might be best to just pick one and stick with it. Read Our Full Review.
Amazon Associates — Our third alternative to using a puma affiliate program is, of course, Amazon Associates. This is a huge affiliate program in one of the most popular. The affiliate link is a site-wide link so even if they don't buy Pumas, you could still get a commission. You can use both and just pick the one with the best price at the given time.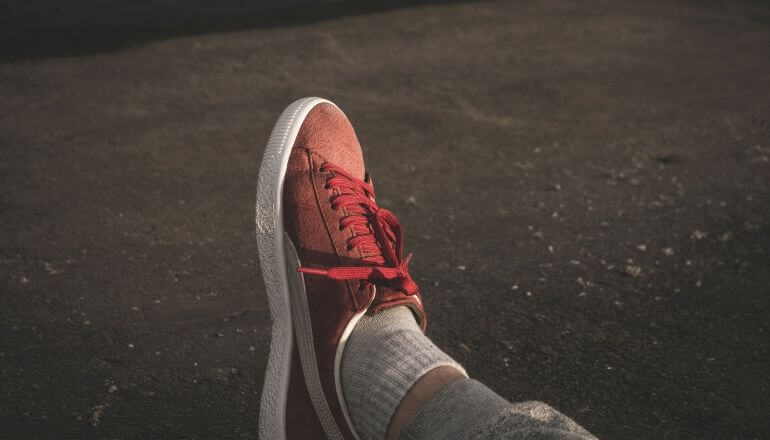 ---
Wrapping Up The Puma Partner Program
That brings us to the end of our look at the Puma affiliate program. This is a pretty well put together affiliate program and could complement your blog if you choose to promote their products.
The real question that you need to answer for yourself is this. Does it make sense to use the Puma affiliate program or use another General affiliate program, like Amazon Associates to sell Puma products?
It's always a good idea to sign up for the actual manufacturer of the product that you want to promote. Because they might have additional images that you can use for the promotion of the product.
They may also have more resources designed specifically for their products, including sales information, banners, and other affiliate marketing tools that can really help you increase your conversion rate.
The other reason you want to really consider using manufacturer affiliate programs over general store programs at Walmart or Amazon is that they typically have better commissions and cookies than those big retailers.
This isn't always a case of course but it's why I recommend at least considering using the manufacturer affiliate programs or smaller flight programs with better affiliate terms. And that's why I recommend using the Puma affiliate program if it fits into your Niche and affiliate strategy.
Don't go it alone. Get the best learning tools and community to help you build your online dream. Check it out here.
---