This article may contain *affiliate links. Please see our affiliate disclosure for more details
Picking an affiliate program is not an exact science. There's a little bit of natural feel and kind of a guess of how it's going to convert for your particular audience.
That's true in any niche, including the one we're going to talk about here today the fitness tracker blogging niche.
Fitness trackers can be a niche of their own, you can build an entire website around just this product.
In fact, you could probably build an entire website around a certain model or a few models of this particular product if you wanted to go that route.
Whether it's a category on an existing Fitness site or you are starting a fitness tracker blog you are going to need to find some great affiliate programs.
In order to maximize your profit potential and really get your online affiliate marketing business off to a great start.
So I put together this list of great Fitness tracker affiliate programs that you can peruse and use to see if one of them is ideal for your current situation and would make sense for you to promote to your specific audience.
Affiliate programs are incredibly important but they are just one part of the overall affiliate marketing business. You're going to need a few other things to get started.
Good web hosting and a smart domain name are both important. Above all though, proper training is paramount to getting your blog off the ground and off to a great start.
So check out my review of Project 24, one of the best training programs for building a successful affiliate marketing Niche website. I think you'll like it I think it can help you as much as helped me.
---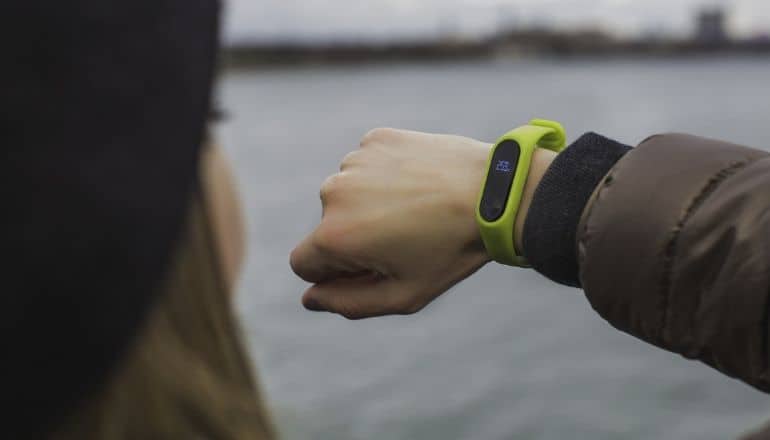 The Fitness Tracker Affiliate Programs
Here's the list of our favorite Fitness tracker affiliate programs. I don't put them in any specific order, so don't read anything into how they fill out this list.
Any of these can be the perfect affiliate program for your specific audience, but you'll need to run some tests and see which ones convert best for your fitness tracker blog.
Remember all of these affiliate programs are completely free to join and I would urge you to never join affiliate programs that actually charge you to join them. Usually, they're up to no good, to say the least. Enjoy.
---
Fitbit Affiliate Program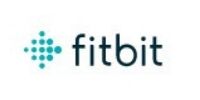 Application: Sign Up Here
Sales Commission: 3%
Tracking Cookie: 15-days
---
FitBark Affiliate Program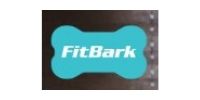 Application: Sign Up Here
Sales Commission: 12%
Tracking Cookie: 60-days
---
LitLit Affiliate Program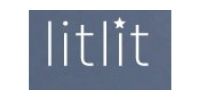 Application: Sign Up Here
Sales Commission: 7%
Tracking Cookie: 90-days
---
AmazFit Affiliate Program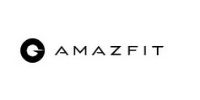 Application: Sign Up Here
Sales Commission: 15%
Tracking Cookie: 30-days
---
Hidrate Spark Affiliate Program

Application: Sign Up Here
Sales Commission: 10%
Tracking Cookie: 7-days
---
Misfit Affiliate Program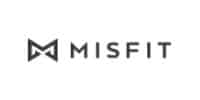 Application: Sign Up Here
Sales Commission: 10%
Tracking Cookie: 14-days
---
Polar Affiliate Program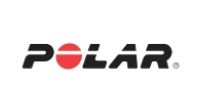 Application: Sign Up Here
Sales Commission: 10%
Tracking Cookie: 30-days
---
Backcountry Affiliates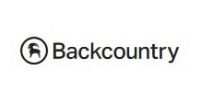 Application: Sign Up Here
Sales Commission: 8%
Tracking Cookie: 30-days
---
What To Look For In A Fitness Tracker Affiliate Program
There are certain criteria that you want to look for when trying to decide on which affiliate programs to choose for your Fitness tracker blog or if fitness trackers are simply category on your existing fitness blog.
You want to find an affiliate program that will work well for your specific audience. A Little trial and error are always needed.
Often times people simply look at the commission as the end-all-be-all of how to pick an affiliate program. Not just for fitness trackers but for any Niche.
That is very much the wrong way to go about it. The commission is important and will get into why a little bit later but the commission doesn't mean anything if you can't get that specific affiliate program to convert or if their products aren't good enough.
Most importantly if your audience simply does not like that partner program you're not going to get any Sales with it.
I'm going to go over what to look for in a fitness tracker affiliate program. And the first thing that you're going to want to take a look at is how good are the products.
To me that's the basis for a good affiliate program is the quality of the products that you're going to be promoting.
We are also going to take a look at of course the commission and the tracking cookie. As well as to other very important aspects to choosing an affiliate program for your Fitness tracker blog.
Those are the popularity of the product you're promoting and the price of the product you're promoting.
In my opinion, it's these five criteria that can make or break a great affiliate program. And it's what I looked at when I decided to make this list of 10 affiliate programs for fitness trackers that you can find at the top of the page.
Here are my 5 basic criteria for selecting a good affiliate program.
The Overall Quality Of The Products You Are Promoting
The Affiliate Commission
The Tracking Cookie Duration
The Price Of The Products
The Popularity Of The Products Or Brand
The Fitness Trackers Products You Promote Must Be Great
Why are products so important? It's really simple that is what people have come to get. They come to read your content for sure.
But ultimately when they're looking for a fitness tracker, in this case, they want to find the best one and they hopefully trust your opinion on that subject.
Because you have cultivated that trust with dozens if not hundreds of articles and pieces of content related to fitness trackers that make you, if not an expert, a very knowledgeable source for the people looking for that particular product.
If a product is bad and you recommended they are not going to blame the manufacturer of that product.
They probably don't have much of a relationship with the manufacturer of the product. So if you say this Fitness tracker is great and it turns out to be a piece of crap they are going to blame you and no one else.
And that is going to chip away at your trust. Blues enough trust with your audience and you lose your audience and ultimately you lose your ability to make money through affiliate marketing.
So finding the right products and promoting them with a great affiliate program is absolutely Paramount in creating a sustainable income through affiliate marketing in the fitness tracker niche.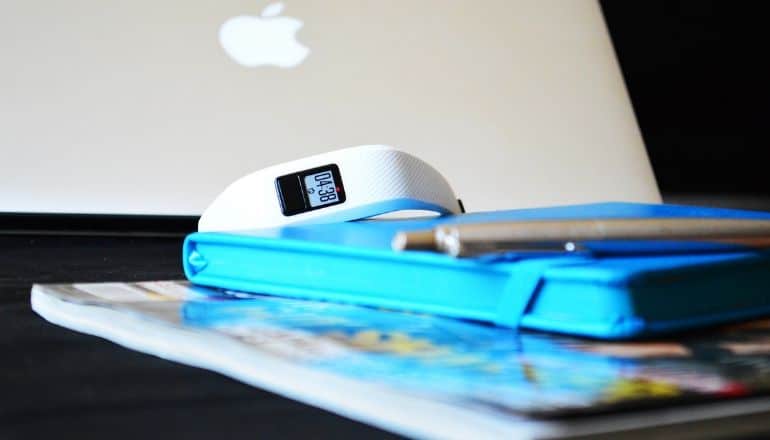 Commissions For Fitness Tracker Partner Programs
The next really important part of a successful affiliate program is the commission. This is what everyone looks at 1st and unfortunately, it's the one that they usually use to make their ultimate decision on a particular affiliate program.
It is incredibly important. There's no doubt about it. If the affiliate program has an incredibly low commission than it doesn't matter how good it is how good their products are it's just not going to be worthwhile to promote.
You don't want to spend all your limited amount of time promoting products that are only going to get you 1%.
A perfect example of this is the Nike affiliate program, you can read my full review of it here. It only gives you a 1% Commission on most of the products so it's pointless to use that affiliate program to promote Nike products. You can find other Affiliates to promote them with.
But not to get off on a tangent we're talking about fitness trackers here. Do you want to find a balance between great products and a great commission for these fitness trackers?
There are many ways to do this. You can find products that you think will do well with your audience and run tests to see how well they convert.
And then find ones with the best commission and run tests, and then line those two up and see which ones took the most boxes in each category between a great product and a Great Commission and find a little bit of a balance that.
You always want to give your audience the best possible product at the best possible price regardless of the commission you're getting. In most cases.
The earlier example of a 1% commission makes it impossible to use that affiliate program with any confidence.
But, if you're looking at a product that gives you a 10% commission and isn't quite as good as another product that gives you 6% Commission, then you are going to want to promote the 6% Commission.
Because the product is better and the A/B testing shows that 6% commission product is going to convert at a higher rate than the 10% you really aren't losing any money by promoting the lower commission.
So it's always a little give-and-take with the commission. You don't want to just go and find the highest commission and slap that product on your page.
That is a recipe for disaster and a recipe for turning your fitness tracker blog into a spammy piece of crap that no one wants to read and Google doesn't want to rank.
Tracking Cookies For Fitness Tracker Affiliates
The next criteria you will want to consider when deciding what affiliate program to choose for your Fitness tracker blog is the tracking cookie.
This is an incredibly important part of an overall affiliate program(source). However, it is often one of the most overlooked and underappreciated pieces of a partner program.
Oftentimes the affiliate program will just slap a number on the tracker and not really give it a second thought. A lot of times they won't even list the tracking cookie duration in the affiliate program profile.
But it's always important to find out what the tracking cookie duration is and decide whether or not it's going to be long enough given a few factors like the price of the product you're trying to sell.
Sephora Fitness tracker blog you're going to want a cookie length of at least 30 days. The reason for this is the products, the fitness trackers themselves, are somewhat expensive products.
They're not what I would consider high-ticket items but they would do run into the hundreds of dollars and people are going to want to give that a little bit of thought.
So it's important to have a decently long cookie for this type of mid-range $100+ dollar product. We'll get into why the price is so important in the next criteria section.
The Price Of The Fitness Tracker Is Important
The fourth Criteria that I want to dive into when determining what Fitness tracker affiliate would be best for you is the price of the product.
Price is important because you want to find a balance between a price that is going to give you a good commission and a price it is going to be acceptable to your readers.
If your price is too high if it's close to 500 or even $1,000 people are not going to purchase that product right away. They're going to take their time they're going to really think about it and make a decision on whether or not it's the right purses for them.
What this does is make the tracking cookie incredibly important because you need that time for your readers to make a decision. But it also makes it very easy for them to click on another affiliate link that may overwrite yours, depending on a number of factors.
if the price is too high they make stick it in a shopping cart and then come back to it in a couple of months at which point you probably won't get that commission for it.
So price for Fitness tracker you wanted to be 100 to $200 at the high end. But it certainly can be less than that.
You don't want to stick to any one price range. If all your products are $200 you're missing out on some smaller commissions from people that maybe can't afford those high-priced items.
So you want a few products in every price category if possible. Some niches simply won't have that option available to you.
However, for fitness trackers, you can find cheap options that you can promote through a variety of affiliate programs, even if you simply choose to promote a cheap fitness tracker through Amazon Associates or the Walmart affiliate program.
Try and keep the price in mind when deciding on an affiliate program. However, it shouldn't be the make or break criteria for an affiliate program.
It's simply another metric to look at and consider when choosing which Fitness tracker partner program to spend your time promoting.
The Popularity Of The Fitness Tracker Brand
The final criteria and probably the least important is the popularity of the product that you are trying to promote.
You can promote anything in for that marketing and be successful with it. Whether people have heard of it or not. However, popularity does make it easier to promote a product. It does this in a couple of ways.
One, you don't have to spend as much time as you can people about the product if they already know what it is.
And two, if people are already comfortable with a product they are more likely, somewhat, to make that purchase.
But that doesn't mean that you should always try and find the most popular products to promote.
There are some great products it maybe isn't as popular that you can really craft some creative content around and work from there.
This is a great way to start a new fitness tracker website. Find a fitness tracker that is maybe not in the mainstream yet and craft a Content campaign around that specific Fitness tracker.
As it grows in popularity you will be right there at the Forefront, position perfectly to reap the rewards of your early adoption and having your content ready to go when people do start looking for that particular product.
There's always a little bit of a gamble trying to figure out what's going to be popular and what's not and you should head your bets by creating content around products that are already very popular.
So for an example in the fitness tracker niche, you are always going to want to have some content built around a Fitbit. They're the most popular fitness tracker right now and there's always going to be some search volume.
Now you have to be careful about how to choose your keywords and develop your content so that you're not running into big Authority sites and e-commerce sites.
But you do want to have some content on your Fitness tracker site about Fitbit. In addition to that, you want to have some content built around some of the smaller affiliate programs and their products.
It's just a great way of diversifying your offerings to your readers in terms of both the content of your blog and in the price of the products.
---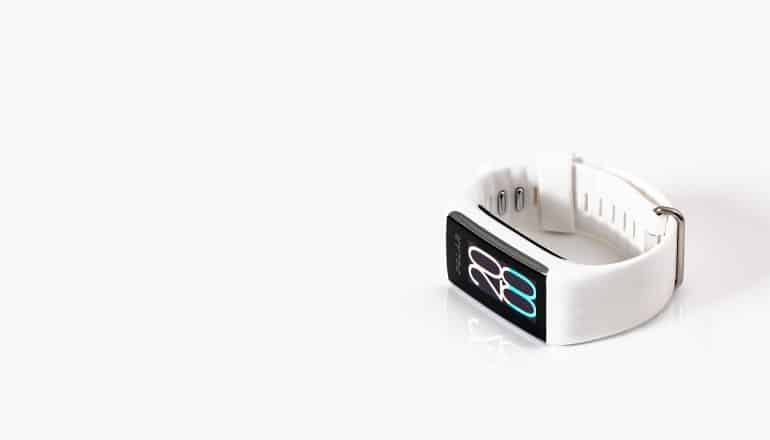 Fitness Tracker Affiliate Programs Wrap-Up
And that brings us to the end of our look at these amazing Fitness tracker affiliate programs. There's undoubtedly something here that you will find useful for your general fitness blog or for your Fitness tracker Niche blog.
It's important to remember that all the criteria that go into making a great affiliate program really need to be looked at before you make that final decision.
It's Alright to sign up for a bunch of affiliate programs but you're going to want to whittle that lives down to only a handful at the most.
You will want to make sure you focus in on a couple of really good affiliate programs and promote those heavily.
This is so you don't confuse your readers with a bunch of different web stores and products and manufacturers. And it helps to build the trust of these individual affiliate programs and their corresponding businesses with your specific audience.
That trust is going to be essential for better conversion rates As you move forward with your Fitness tracker blog.
I hope this has helped you out and I hope that you find something here that you can really use to take your business to the next level.
Don't go it alone. Get the best learning tools and community to help you build your online dream. Check it out here.
Thanks for visiting and as always have a wonderful day.