This article may contain *affiliate links. Please see our affiliate disclosure for more details
Hello everyone and Welcome to our look at some of the best water affiliate programs for you to use on your Niche site. I wanted to use the term water affiliate programs because it's a bit broader and encompasses more of what these affiliate programs really offer. They don't specifically fit into any one single niche.  
From hiking and camping to your more General cooking and kitchen niches, all the way to green or environmental niche sites these water affiliate programs could provide you with a new monetization option for your online business. The major thrust of these affiliate programs is a water filtration and water storage for the most part. When we discuss water storage was looking for alternatives to plastic water bottles.
Many of these affiliate programs offer high-tech and Innovative water bottles that are going to help eliminate the need for plastic bottles which is going to ultimately save your audience members money and reduce the amount of plastic they use in their day-to-day lives. So not only are you providing solid products which are also promoting a more environmentally sound lifestyle built around some of these water and water filtration products.  it's a win-win for everyone.
When it comes to your affiliate business you are the boss so let us see if we can find a good affiliate partner that is going to expand your online business.
There Is Just Something About Owning Your Own Business. Being Your Own Boss. Building Something From The Ground Up With Your Own Hands. Especially When It Is This Easy To Get Started.
---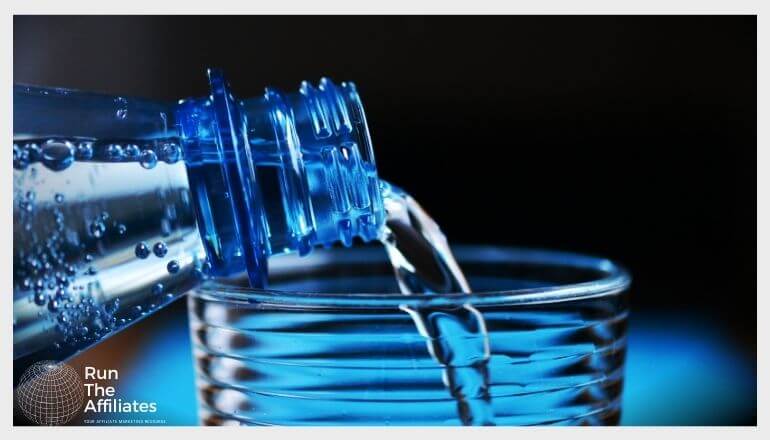 ---
Zenwater Affiliate Program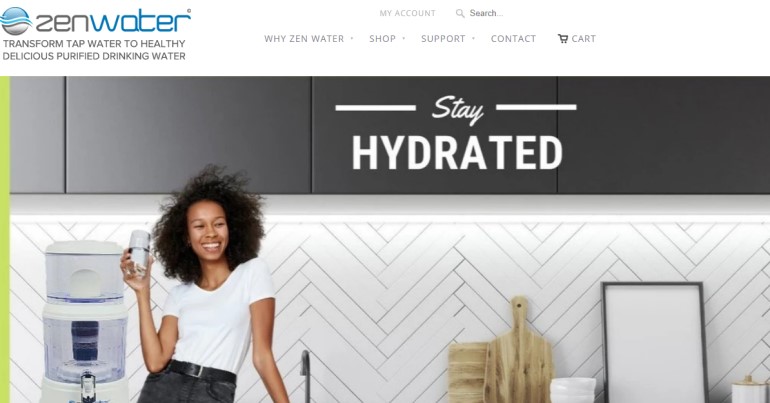 The Zenwater Commission And Tracking Cookie
Let's start with the tracking cookie for this affiliate program. It weighs in at a very generous 60 days. This gives you two full months to make your promotions and get that all-important affiliate link clicks.
It's a good duration for this type of product since these water filters can tend to be a little bit expensive and would really benefit from the Additional duration of the tracking cookie. There's nothing that's really a high-ticket item so 60 days should be just fine for everyone involved.
Moving on to the commission. They give you a 12% commission which is very good for this affiliate program. Anytime you get into the double digits you are doing well with your affiliate partners A 12% commission can really be a foundational type of commission that you can build an entire Niche site around. As long as you can get the conversion rate and the traffic flowing through your site you should be able to do just fine with this affiliate program.
Why Promote Zenwater?
Zenwater Has a line of water filtration systems that really function best in a cooking or kitchen niche for the most part. A lot of the other Affiliates on this list will be great for outdoor niches and the like. But I this Zenwater works best as part of a home appliance niche
You can get the most out of this affiliate using it in both informational content as well as review and best-of lists. Add in a very generous commission and a solid tracking cookie duration and you have a fantastic water filter affiliate program that can do very well for your online business.
---
CrazyCap Affiliate Program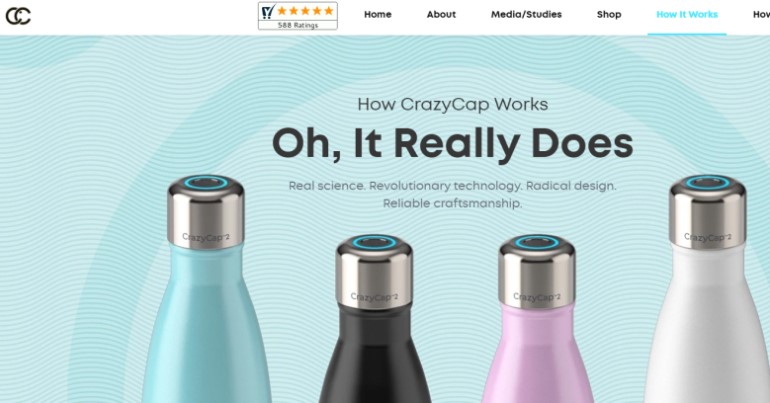 The CrazyCap Commission
CrazyCap gives us another very familiar set of affiliate terms. They offer a tried and true 30-day commission as well as a very solid 10% commission. While they are not eye-popping numbers they are just the sort of solid and practical commissions and cookies that you should be looking for as an affiliate marketer.
You want solid steady commissions from referring good products and then just extend that over time as your traffic increases. 10% and 30-days are ideal for that type of online business model.
Why Promote CrazyCap?
CrazyCap has just about everything you want in an affiliate program for a water-related niche. Cool technology and interesting products combined with solid commissions and tracking cookies make this a very appealing partner if you can fit it into your niche.
I think this works well as a general water bottle affiliate partner but the LED tech behind it makes it an interesting option for a technology niche site and it might even fit into some home and kitchen niche sites as well.
---
EcoVessel Affiliate Program
The EcoVessel Commission
Ecovessel Offers some pretty good affiliate terms for their Affiliate marketing partners.  the tracking cookie duration is a standard 30 days which gives you a full month to promote their products and still get credit for the commission.
The commission itself is a solid 10%. Ideally, you want every affiliate program that you joined to offer you a double-digit commission. That's not always the case with every affiliate partner so take advantage of it when you can.
Why Promote EcoVessel?
Ecovessel Offers its affiliate Partners a lot to like. Not only do you have great products to promote in a very popular and competitive Niche but you also get a good set of affiliate terms that are going to make it very profitable to promote their products.
It just comes down to whether or not you can get traffic to your articles and you're content but once you do that the affiliate program should take care of itself.
---
GRAYL Affiliate Program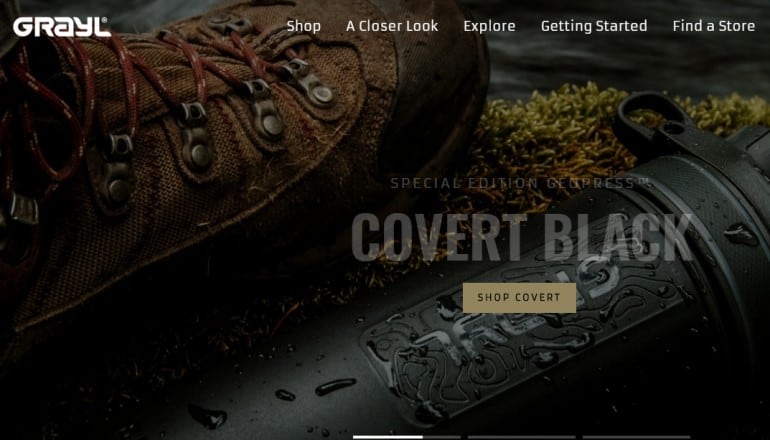 The GRAYL Commission
The tracking cookie is 30-days. This is pretty much the standard duration for most affiliate programs out there. I typically like to see at least a 30-day tracking cookie for all my affiliates. It doesn't always work out that way so it's nice to see GRAYL have a good duration for their tracking cookie.
The commission is solid at 8% but a little bit less than the double-digit commissions that you really want to see with water affiliates. Still, it should work just fine for most affiliates out there.
Why Promote GRAYL?
GRAYL offers some of the best steel drinkware products you are going to find. Their products work for just about any outdoor niche as well as many cooking or general lifestyle niches as well. The solid commission and good duration tracking cookie only make this affiliate partner that much more appealing for any affiliate marketer that can fit it into their chosen niche.
You can check out a more in-depth look at the GRAYL affiliate program in our review article here.
---
Klean Kanteen Affiliate Program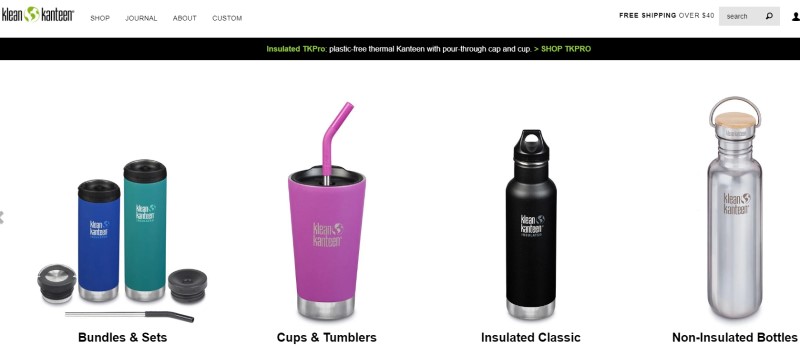 The Klean Kanteen Commission
The affiliate terms for this partner program are pretty nice. They offer a 30-day tracking cookie duration which will work just fine given the price points of their products. The commission is a solid double-digit commission weighing in at 10%. The commission should be high enough to make quite an impression on your affiliate business and set you up for success for years to come.
Put together the cookie and the commission are pretty familiar but are very welcome as not all niches are able to offer 10%+ commissions on a regular basis.
Why Promote Klean Kanteen?
With a great selection of cups, bottles, and tumblers Klean Kanteen makes for an excellent water affiliate partner. They can be deployed across a wide range of niches from home to the great outdoors. The commission and cookie make it that much more appealing. Overall this is going to be a good affiliate program to use on its own or with other water bottle affiliate partners for your niche site.
You can check out our longer review of the Klean Kanteen affiliate program for a more in-depth look at this partner program.
---
Epic Water Filters Affiliate Program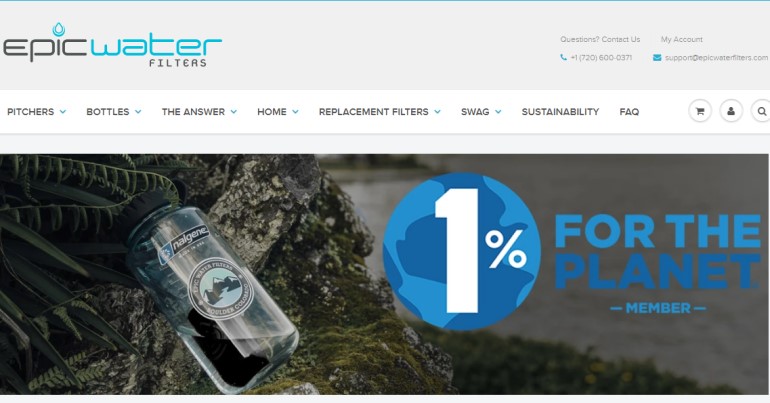 The Epic Water Filters Commission
Let's start off with the 2-month long tracking cookie. A full 60-days is what is on offer for the tracking gap for Epic Water Filters. This long duration is sure to help boost that conversion rate and make this partner a welcome part of your affiliate marketing business.
Moving on to the 15% commission. It is among the best on our list and one of the best in the entire water bottle/filter niche in general. I cannot overstate how great a 15% commission is as long as it is backed up by solid and popular products. This type of commission paired with the Epic Water Filter products is going to be a great addition to most affiliate marketing websites out there.
Why Promote Epic Water Filters?
Epic Water Filters has pitchers and bottles to suit a wide variety of affiliate marketing needs. Whether you are in a kitchen or cooking niche or a more active outdoors niche they have you covered with a wide range of sizes and styles.
But what really makes this one of the best affiliates on our list is the commission and the cookie. Great products and a solid reward for your promotion are what make this a must-have for anyone in a related niche.
---
Iron Flask Affiliate Program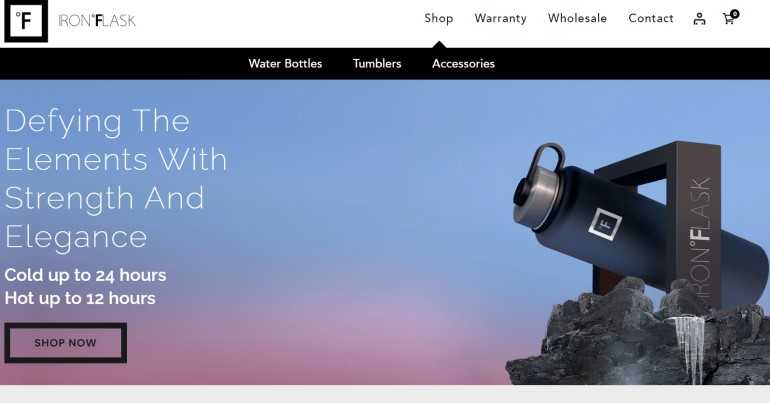 The Iron Flask Commission And Tracking Cookie
The tracking cookie duration is a standard 30 days. This is going to give you plenty of time to promote their products and still get credit for it than that all-important commission.
The commission is a little bit on the low side it's one of the lower ones on our list. It weighs in at 5% which is a decent return but not a great one. When you look at most of the other Affiliates on a list they usually are approaching the 10% mark with their commissions.
All this means is that you're going to need a slightly higher conversion rate to really make the most out of this affiliate program. The best way to do that is to make sure that this affiliate program resonates very well with your particular audience.
Why Promote Iron Flask?
Iron Flask It's going to be a very good affiliate program to promote if you can get your audience to respond to their product. It's important that you and your audience have a good relationship because the commission is a little bit on the low side.
This is going to make it slightly tougher to turn a good profit with the commission range. Other than that this is a very fine affiliate program that you should definitely consider for your Niche site.
---
LARQ Affiliate Program

The LARQ Commission
The affiliate terms are pretty straightforward for the LARQ affiliate program. Let's start off with  The 30-day tracking cookie.  we have seen it a number of times on this list and it's important to reiterate that it is the standard tracking cookie duration for most affiliate programs out there.
Occasionally you'll see shorter tracking cookie decorations but they tend to be for large corporations like Amazon Associates or Walmart. Next up is the commission which stands at 8%.  This puts it in line with most of the other programs on our list occasionally you'll see one hit the double-digit mark But 8% is in the ballpark.
It should do just fine for most Affiliates out there if you can get you are specific audience to fall in love with the LARQ water bottles and products.
Why Promote LARQ?
If you were going to promote this affiliate program you really must make sure that your audience absolutely loves these water bottles. This is not a huge warehouse store that has a bunch of other products that you can switch to if the water bottles are not working.
The affiliate program is specific to their products and you really need to get that acceptance from your audience in order to make it work. That being said the products look outstanding and they are the types of water bottles that are going to be very popular because of their ecofriendliness. 
When we add the good tracking cookie and the good Commission to it you get a very nice all-around affiliate program that can work by itself or with other affiliate programs based in the water bottle or water filtration niches. You can learn more about the LARQ affiliate program in our full review here.
---
Manna Hydration Affiliate Program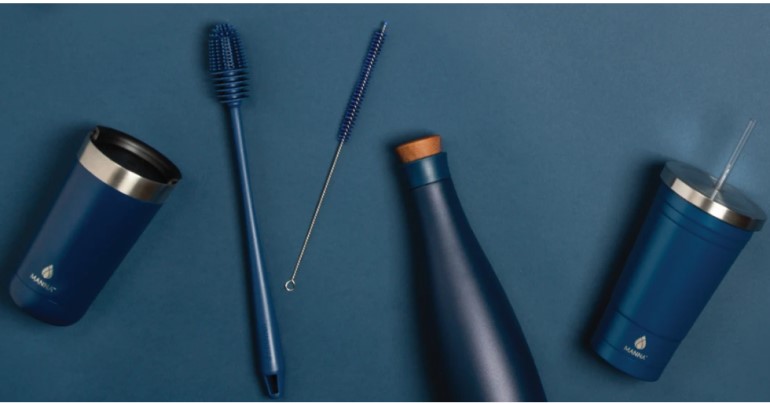 The Manna Hydration Commission
The commission is on the low side at 5%. This is about as low as you want to go for these types of affiliate programs especially when you look at the rest of our list and see much double-digit commission on some of the other affiliate programs.
However, a 5% commission is not a deal-breaker. You can do just fine with 5% if you can get a good conversion rate and a decent amount of traffic. The most important thing to remember about any affiliate program is ultimately it's going to come down to how well are the products resonate with your particular audience to determine how much money are actually going to make.
Of course, you want a higher commission. However, great conversions with a lower conversion are better than poor conversions with a high commission. The tracking cookie is a standard 30-day so you shouldn't have any problems with the cookie duration. There aren't any real high-ticket items that warrant a super-long tracking cookie from this affiliate partner.
Why Promote Manna Hydration?
I think what really makes this after-the program appealing is the unique variations and products that they have. Not only do they have your standard reusable water bottles that are going to be environmentally safe but they also have interesting products like flasks and Tumblers as well as stainless steel straws that are going to give you some interesting products to promote.
The affiliate terms are decent but not great so it's going to be important that your audience really likes this product and Company in order to maximize your profit potential with this affiliate partner.
---
Survivor Filter Affiliate Program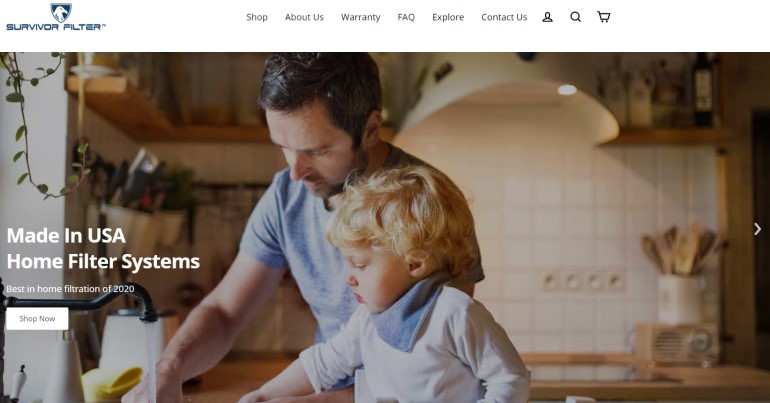 The Survivor Filter Commission And Tracking Cookie
Here we have another pretty standard set of affiliate terms. The tracking cookie duration is the standard 30 days. This will be fine for most of the affiliate marketers that choose to use this affiliate program. There's nothing here that's really high to get out of so the 30-day tracking cookie should work just fine.
The commission is a 10% commission. This is going to make a good amount of money if you can get a good conversion rate. Anytime you see a double-digit commission for a physical product like these water filters it's going to be very lucrative if you can get the traffic flowing to your affiliate links.
Why Promote Survivor Filter?
While many of the affiliate programs on our list focus on water bottles, Survivor Filter offers a different way into the water niche. These are products that fit perfectly into prepper or survivalist niches as well as general home water filtration solutions.
As a result, the niches are a bit different from many of the others on our list but it also makes this a great option for a wide variety of other websites. Throw in the commission and you can see why this would be a great affiliate to consider for your niche website.
---
The Big Finish
That brings us to the end of our look at some of the best water affiliate programs currently available for you to use on your Niche site. Something about these affiliate programs is that they fit into a wide variety of niches. Whether you want to add a water bottle affiliate program to your Fitness or active-themed nit site or you want to promote products that would be best used in The Great Outdoors there's going to be something for you on this list.
I think the importance of not only water bottles but water filtration is something that is going to be more and more important as we go forward not only because water is becoming more scarce but also because the way we consume water is particularly problematic especially when they are in the form of plastic water bottles.
People out there always looking for new ways to consume water and new container filtration systems to get the healthiest and safest water available. When you put all that together with solid content that emphasizes these affiliate programs you have a pretty good opportunity to make the money for yourself with a nit site using some of these products.
It's up to you to find the affiliate programs that work the best with your specific audience but hopefully, you find something on our list that can get you started in the right direction.
These affiliate programs aren't going to work for every single Niche out there some of them focus on water products that work great in the kitchen while others are more designed for hiking and activities. Once you figure out exactly what you need these programs will offer you a new way to monetize your Niche site moving forward.
Don't go it alone. Get the best learning tools and community to help you build your online dream. Check it out here.
Thank you for stopping by and have a wonderful day.