This article may contain *affiliate links. Please see our affiliate disclosure for more details
Today we are going to take a look at some affiliate programs for one of the most popular art and fashion niches out there.
Of course, I'm talking about tattoos. You look around pop culture and the world in general and you see tattoos everywhere.
These aren't the taboos you need to hide anymore, they're pretty much ubiquitous with mainstream pop culture at this point.
Whether or not that's a good thing you can argue especially if you were part of the tattoo community before it blew up into what it is today.
All that aside we are simply going to look at some affiliate programs that can help you monetize your tattoo or fashion Niche websites.
Let's jump in and see what we can find for anyone in the tattoo niche or for newcomers looking for a blogging niche to dive into.
There Is Just Something About Owning Your Own Business. Being Your Own Boss. Building Something From The Ground Up With Your Own Hands. Especially When It Is This Easy To Get Started.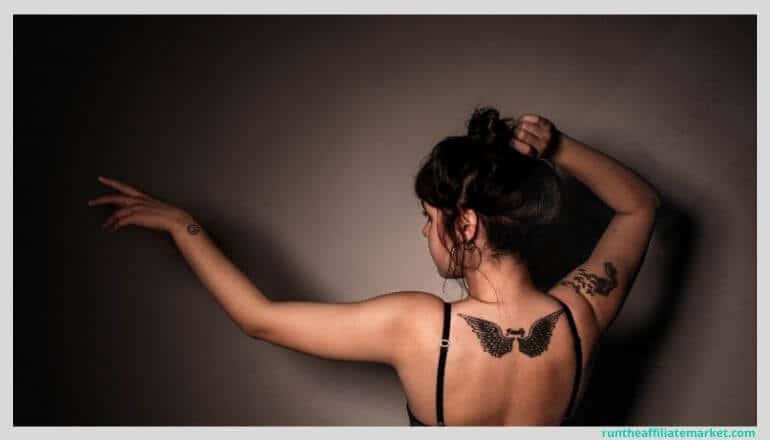 The Top Tattoo Affiliate Programs
Tattoo affiliate programs cover a variety of sub-niches for a tattoo centric blog.
Obviously getting the tattoos themselves are not going to be subject to affiliate marketing commissions for the most part unless you can find local businesses willing to pay a finders fee.
So most of these tattoo affiliates will cover the artwork and supplies needed for building your own tattoo business or monetizing a blog about tattoo culture. The latter has tons of micro-niches that you can explore.
Now that you have some great tattoo affiliate program ideas you just need to create the content and drive traffic to your affiliate links. Getting the best training can be the difference between success and failure in affiliate marketing.
---
Online Tattoo Wholesale Affiliate Program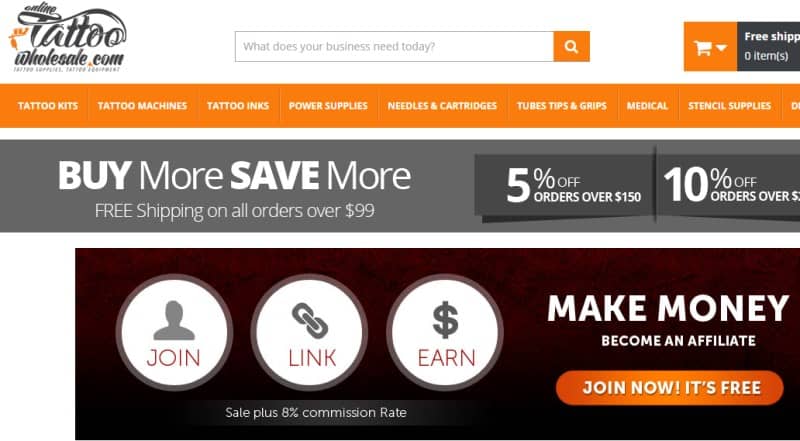 Online Tattoo Wholesale delivers just what the name of the company says. They have hundreds of products for every aspect of tattoos.
They offer Tattoo kits, machines, inks, stencil and drawing supplies as well as needles and cartridges for your audience to purchase.
This affiliate program is going to be a good one to have if you are in the tattoo training or tutorial niches. These products are for people creating tattoos and not necessarily for people looking to get tattoos themselves.
It really is 2 different audiences and you'll need to discover which one most closely describes your audience and make a decision on whether this affiliate will convert well with that specific audience.
The tracking cookie duration is a fantastic 60-days. And it needs to be this long. Some of the products, particularly the tattoo machines run well over $500 dollars with many topping $600+.
These high prices make the 8% commission that much more appealing. It is a pretty high commission given the types of products on offer and a welcome one that will reward all your hard work promoting the Online Tattoo Wholesale Affiliate Program.
Now it is just a matter of getting the conversions you need to make it happen.
---
Temporary Tattoos Affiliate Program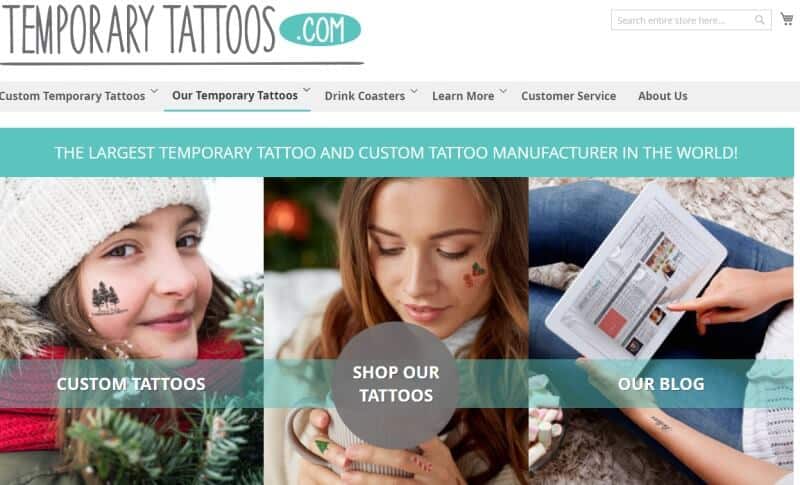 Temporary Tattoo Is a business that lives up to its name. They have hundreds if not thousands of various temporary tattoos that are safe for the entire family.
This affiliate program is not going to appeal to a lot of tattoo blogs but may work very well for some of the more casual tattoo oriented blogs.
In addition, this affiliate program works well for parenting websites holiday and birthday websites and blogs and various cosplay and costume blogs and websites as well.
The tracking cooking information for the temporary tattoo affiliate program wasn't readily available at the time of publishing. I suspect that it's on their Pepperjam Network affiliate page but I am not a part of the Pepperjam network so be sure to ask about it when you join their affiliate program.
The commission on is a fantastic one weighing in at 12% for bloggers. If you have a coupon site you can expect to get a little bit less they quoted rate is around 8%.
But the majority of affiliate marketers are going to have some kind of content blog or YouTube channel that they can promote this affiliate program with.
---
Tattoo Shop Finder Affiliate Program

The Tattoo Shop Finder Affiliate Program is a bit of a strange one. I don't think this will have a really broad appeal for most tattoo websites but it could be a nice earner for some.
Basically you want to get tattoo shops to sign up for this directory service and when they purchase a package you get 30% of that. At least that is how I understand it.
It is going to be a tough affiliate to promote but one that might be lucrative if your audience has a good amount of tattoo shop owners.
The 30% commission is pretty nice to see, but this is an affiliate program with a very limited appeal. So the higher commission should be expected.
There was no tracking cookie duration listed so be sure to inquire about it when you are accepted into this affiliate program.
---
Kitty Tats Affiliate Program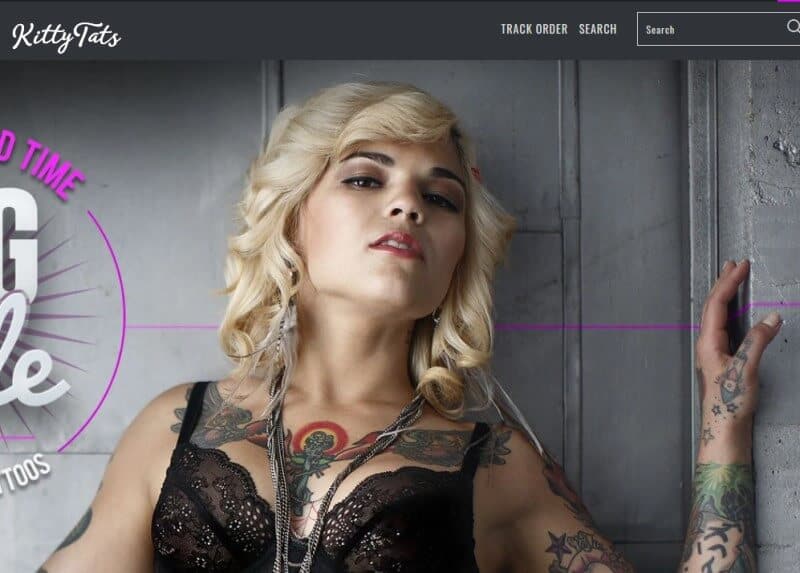 Kitty Tats offers a wide variety of interesting tattoo designs for your audience to choose from. These temporary tattoos are among the best looking out there.
They have dozens of themes to choose from including holiday and wedding-themed tattoos. They also help your readers find the right sizes and places to apply their tattoos. It really is a one-stop-shop for temp tattoos.
The tracking cookie duration is an above-average 45-days. It is always nice to see a company take affiliate marketing seriously by offering a good duration cookie and not leaving it as an afterthought.
But it is the incredible 25% commission that makes this one of the premier temporary tattoo affiliate programs on our list. It will come down to conversions, it always does, but the 25% commission makes it an incredible proposition if you can get those conversions where they need to be.
I would recommend that anyone in the tattoo niche give this partner a try and see how well it does with your particular audience. It is worth spending the time on even if it ultimately doesn't pan out.
---
TattoosForFun Affiliate Program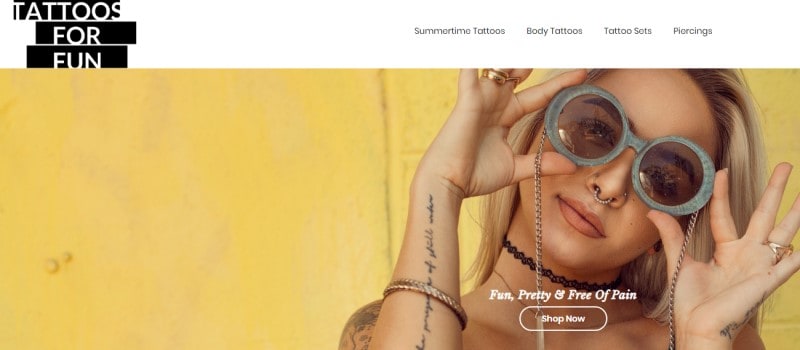 Tattoos For Fun is a retailer of a large selection of temporary tattoos for your audience to consider. You will only need one of these temporary tattoo affiliate programs for your niche site, I would suspect.
So it will most likely come down to how your audience reacts to any particular one. Tattoos For Fun is a very viable option with some nice looking designs and a good set of affiliate terms.
Let's have a look at those terms now.
TattoosForFun offers a standard 30-day tracking cookie for its affiliate partners. The affiliate commissions clocks in at a rock-solid 10%.
Nothing spectacular with these affiliate terms but they are very solid and are generous enough to really consider using this affiliate partner if you need a temporary tattoo partner program for your tattoo niche website
---
Kylin Tattoo Supply Affiliate Program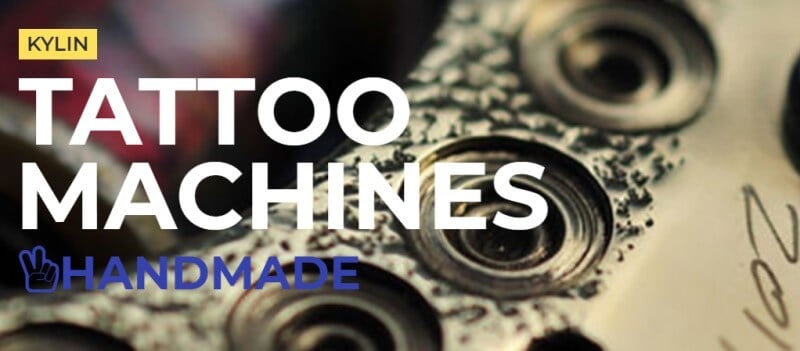 Kylin Tattoo Supply is a smaller affiliate program in the tattoo niche. They only have a few products and those are tattoo machines that are going to have a very limited appeal for most of the block audience for tattoos.
Most people are going to want to get tattoos, not learn how to create them or buy machines that allow them to do their own tattoos.
There will be a small subset of people that this is going to feel too but this is very much a secondary affiliate program for very specific tattoo Niche blogs.
Once again the tracking cooking formation was not readily available for this affiliate partner. It's unfortunate that the tracking cookie isn't a little bit more well-respected for the important job that plays in an overall affiliate program.
Just be sure to ask when you join this affiliate program to make sure that you are going to get a reasonable tracking cookie duration.
The affiliate Commission on offer here is a standard 5% Commission. It might be a little bit low but the price of the tattoo machines that this company sells somewhat makes up for that.
---
Miami Ink Tattoo Designs Affiliate Program

This is a single product affiliate program that offers an incredible amount of tattoo designs. Claims to be the largest online tattoo library with over 25000 designs. If you can get it to convert while I can be a great affiliate option for a traditional tattoo site as well as many art sites or drawing sites that focus on this type of tattoo art.
The tracking cookie is not explicitly listed in their affiliate marketing promotional material but typically ClickBank Affiliates have a 60-day tracking cookie. just be sure to ask about it to make sure that you're getting a proper tracking cookie duration when you sign up for this affiliate program.
The commission is 75%. This is incredibly high but it's quite common among digital-only product especially on ClickBank.
Digital-only products people who don't have a lot of overhead you create them once and then just make copies that you sell everywhere so you can afford to have these super high commission rates.
It's not all roses, however. Typically these digital and products are a little bit more difficult to promote and sell because they do have moderately High return rates at times although recently that has become less and less of a problem as the products have been proved.
It's just something to think about when you go to promote a digital product like this one.
---
The Ultimate Tattoo Bible Affiliate Program

The Ultimate Tattoo Bible is a digital manual of the art of tattooing. It is touted as one of the bestselling products in the tattooing niche market.
The tracking cookie is once again missing from the affiliate profile for this partner program. Ask about it when you join.
The commission s a $25 flat fee for each product sold. This is a very nice commission even if it is a flat fee. It is on a per-sale basis you could really rack up some decent profits if you can get it converting for your audience.
It is a digital-only product so it might suffer some of the lower conversion problems that are common among digital-only products, ebooks in particular, but with a little clever promotion, a good marketer should be able to overcome those issues.
---
Maximizing Your Tattoo Affiliate Programs
Then brings us to the end of our look at these fantastic tattoo affiliate programs. Now it's up to you to choose the affiliate programs that are going to convert best with your specific audience.
It's okay to sign up for a bunch of affiliate programs but you only have a certain amount of time and a day so you need to be very careful about which ones you choose to promote and you want to make sure those that you do promote are going to convert for you.
In addition to picking the right affiliate programs, you've got to get the traffic you need and the conversion rates you need to make them profitable.
Don't go it alone. Get the best learning tools and community to help you build your online dream. Check it out here.
That's all I have for you today.
Thanks for stopping by and have a wonderful day.