This article may contain *affiliate links. Please see our affiliate disclosure for more details
I can see that you're getting ready to launch your own cosplay website. You're taking that leap and starting to building your own passive income website in the cosplay niche.
That's great.
There's a lot of money to be made there and you can provide a lot of great content and helpful information to other like-minded people who share this wonderful Niche with you.
To maximize those profits you are going to need to find the very best cosplay affiliate programs to promote on your website and in your content, wherever that content maybe.
Whether you on a YouTube channel or a traditional blog or Instagram or some other way of getting your message out there you would need these affiliate programs to really take your business to the next level.
So let's dive into it and have a look at the ten best cosplay affiliate programs that you can use right now to drive up your profits on your passive income website.
Then I'm going to take a look at the factors that I like to look at when choosing an affiliate program for my specific audience in any niche that I choose to work in.
There Is Just Something About Owning Your Own Business. Being Your Own Boss. Building Something From The Ground Up With Your Own Hands. Especially When It Is This Easy To Get Started.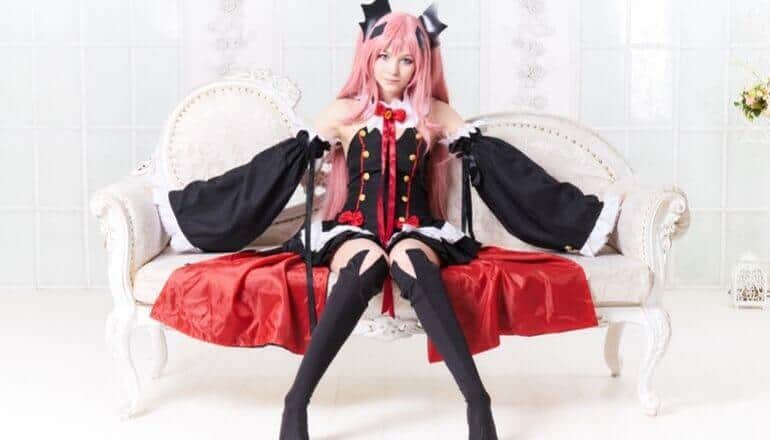 Check Out These Cosplay Affiliates
---
The Cosplay Affiliate Programs
These cosplay partner programs were up to date at the time of publication. I will update them as needed to ensure they are accurate. Enjoy.
---
Ccosplay Affiliate Program
Cosplay Shopper Affiliate Program
CosPlaySky Affiliate Program
---
Costume Discounters Affiliate Program
Costume Supercenter Affiliate Program
EZcosplay Affiliate Program
Rock Star Wigs Affiliate Program
Rolecosplay.com Affiliate Program
---
Sword Of North-Shire Affiliate Program
Xcoser Affiliate Program
---
Best Niches For These Cosplay Partners
There are a wide variety of places where you can deploy these cosplay affiliate programs to great effect.
You can have a very general cosplay blog that touches on various types of Cosplay whether it's anime cosplay or fantasy cosplay or anything like that and just categorize it.
You can also nitch down into one of the little micro niches that have formed around a specific character or franchisor property.
There are hundreds of them in anime cosplay and fantasy cosplay whether it's Lord of the Rings, or Game of Thrones, or Sailor Moon, or any of the other hundreds if not thousands of Cosplay communities out there.
You can also use these partner programs in a more general or "mainstream" Way.
By that I mean you can set up your website to promote costumes and cosplay for holidays or birthday parties or Renaissance Fairs and things along those lines.
They may not be the traditional idea of what cosplay is but they are very much valid places that you can build your online presence.
Then you can deliver helpful and useful content as well as make a nice little bit of profit to help you run your business.
---
5 Factors To Consider For Cosplay Affiliates
I always like to look for five factors when deciding on affiliate programs for any type of product-focused niche site.
For the cosplay niche, I would say that commission conversion rate and product quality are probably the most important factors that you want to look into when considering which partner programs to add to your website.
That doesn't mean that the other two factors aren't important they just aren't as important for the specific niche for a couple of reasons that I'll get into in the in-depth look into these five factors.
These are just the ones that I look for if there's something that you feel strongly about and want to factor it into your decision-making, by all means, do that.
Remember this cosplay website is your business and ultimately you have to make the decisions on what is best for your business.
You can research and get advice and all that from outside sources but ultimately you are the final say in what happens for your business.
You're the boss and the buck stops at you.
The Affiliate Commissions
The commission is a critical part of any partner program. And that remains true for cosplay affiliate programs as well.
In fact, it is one of the most important parts of the cosplay Niche because there are quite a few affiliate programs out there with some very good double-digit commissions that you really need to consider when choosing affiliate programs.
Conceivably you could get away with just using Amazon Associates if they have the types of costumes and cosplay items that you want but you're going to be receiving a smaller commission because of the way their Associate's program works.
So you want to dive into the smaller affiliate programs like the ones I have listed here to find a great balance between the commission and the other factors that played out here for you.
Anything over a 5% commission is acceptable but that should be the minimum that you look for in an affiliate program outside of Amazon Associates.
And even then at 5%, you need to really decide whether that is going to be enough of a profit for you to even bother with that particular affiliate program.
If you're getting 5% and that affiliate program is converting 10 15% of the time then, by all means, keep it because that's great.
But if it's only converting a half percent better than an affiliate program that's giving you 15 or 20% you want to go with the higher commission.
If you look at this list of Cosplay partner programs that I have here, you'll see many of them have double-digit commissions.
They may not be the most recognizable brands or nearly as popular as Amazon so you would just have to educate your readers about this particular vendor and build a level of trust between the affiliate program and your readers.
Once you've done that then you don't need to worry about the overall popularity of the affiliate program because they will be known to your specific audience and your audience will be comfortable using them as a retailer.
Find high commissions wherever you can but not at the expense of good products or good conversion rates.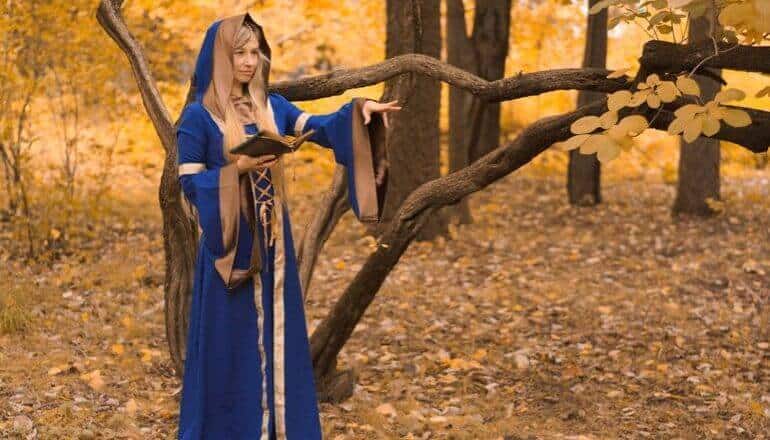 The Tracking Cookie Duration
The tracking cookie is not as important to cosplay niche affiliates as it might be to some of the other niches out there.
For this Niche, anything around 30 days is going to be absolutely fine for the length of the cookie that you need.
It gives your readers more than enough time to choose what costumes they want and still gives you enough time to collect a commission when they go to purchase it.
30-days is basically the standard for most affiliate programs. Unless you're dealing with very high ticket items 30 days is usually an okay number to shoot for.
However, the longer the tracking cookie the better chance you have at getting a conversion when someone clicks one of your links.
So while 30 days is good you should always try and look for something a little bit longer but don't base your entire selection process off the cookie because it is less important for these types of mid-ticket item niches.
The Conversion Rate For Cosplay Affiliates
Conversion rate is often one of those factors that don't get a whole lot of play.
Most affiliate programs don't list their conversion rates in their affiliate program promotional material. Typically the tracking cookie and the commission are the two that get the most notoriety.
One of the big reasons for this is conversion rates vary so much from blog to blog, from content to content and from audience to audience.
You may have a great cosplay partner program that does very well for some other Niche site but does not convert at all with your specific audience.
This is not uncommon and frankly, it is going to happen to just about every blog out there.
So you have to match the affiliate programs with your specific audience in order to get the very best conversion rates and ultimately drive your profit potential into the stratosphere.
The best way to do this is to pick a couple of Cosplay partner programs. Then run a good solid test with them to see how well they do with your specific audience.
The interesting thing is you were going to need to have a decent amount of traffic before you can start running some real tests so creating the content that's going to drive the traffic.
Then, ultimately, increase your conversion rate is really the first step in getting the best out of partner programs.
Matching the appropriate partner programs for your cosplay blog to your specific audience is as much an art as it is a science and it's going to take you a few tries to get it right.
The point is don't despair if you really like it and affiliate program and it just won't convert for you.
It just means you need to try something else maybe a new affiliate program maybe a different approach with that affiliate program. It just takes time and practice, like anything else in life.
Quality Of The Cosplay Products
Quality of the product is incredibly important for any Niche but particular for one like the cosplay niche.
The big reason for this is that these are clothing items people are going to be putting on their bodies and wearing for a long period of time.
You don't want to do man at cheap materials that are going to tear or irritate people or anything like that.
So you want to make sure that the products are you promoting are high-quality and are going to be worth the amount of money that people are going to spend on them.
Some of these cosplay products can run well into the hundreds of dollars and could be considered a high ticket item.
So you want your readers to keep coming back and using your affiliate links to purchase the new product you were going to need to make sure that those products are of the highest quality.
The best way to do this is to thoroughly research each product before you write a review on it or develop content around that particular product. Ideally, you want to get ahold of the product and review it in hand.
That might not always be possible so doing online research is okay as long as you don't lean on it too much for every piece of content that you right.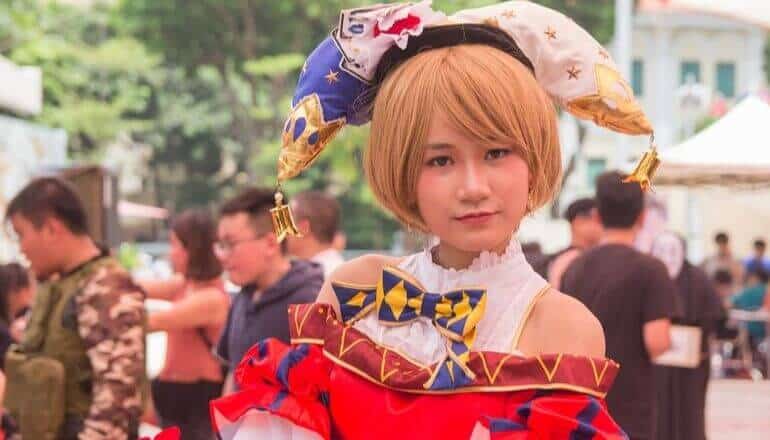 Reputation Of The Affiliate Partners
The reputation of the affiliate brand that you're going to be promoting is important for a couple of reasons.
The first one is you want a reputable partner to do business with. You want to make sure that if you promote their products and send customers that way that you're going to get paid in a reasonable amount of time and you can get paid what you are owed.
Most of the programs are great about this and you probably won't run into any problems with it especially if you stick to ones that are on major affiliate networks but it's something to think about and look out for.
The other reason is you want your customers to feel comfortable doing business with these affiliate programs.
So if you're promoting a company's product that has been in the news for the wrong reasons you might need to at least explain to your customers why you continue to promote their products.
Ultimately it's the trust relationship between you, your affiliate programs, and your customers that is going to determine how well you do with any particular partner program.
---
Putting Away The Cosplay Partner Programs
That just about wraps that our look at these 10 fine cosplay affiliate programs.
Probably the most important thing about picking these types of partner programs is finding a wide variety of costumes and cosplay items that are going to fit well into whatever you are content and specifically about.
If you focus on anime cosplay then you're going to want to have cosplay affiliate programs that focus on those specific costumes and characters.
Having a general costume partner program is also a good idea as kind of a catch-all for items and costumes that maybe don't fit into your smaller sub-niche of cosplay blogs.
Cosplay is a huge industry. And a very forward-thinking one, often embracing new technology like blockchain(source). You don't want to miss out on your piece of the pie.
Hopefully, you found something here that's going to help you really maximize the profits on your cosplay niche site or your costume niche site are any of the other niches that these types of affiliate programs could easily fit into.
All you need now is to put it all together and start creating great content that can draw traffic to the affiliate links of these fantastic cosplay affiliate programs.
Don't go it alone. Get the best learning tools and community to help you build your online dream. Check it out here.