This article may contain *affiliate links. Please see our affiliate disclosure for more details
Hello everybody, Michael here welcoming you to our look into some of the best hobby affiliate programs that you can use to help monetize your hobby niche website.
The bigger hobbies tend to have their own set of affiliate programs. Art affiliates, scrapbooking partners, and woodworking affiliate programs are just a few of the larger hobbies that already have an affiliate list on our site.
As a result, these partners will be pretty varied and only work well within the smaller niche that they are designed for. But a lot of these little niche affiliates are fun and might give you an idea of a new blog topic to start a new passive income.
So let's have a look at these great hobby partners for a variety of niches.
There Is Just Something About Owning Your Own Business. Being Your Own Boss. Building Something From The Ground Up With Your Own Hands. Especially When It Is This Easy To Get Started.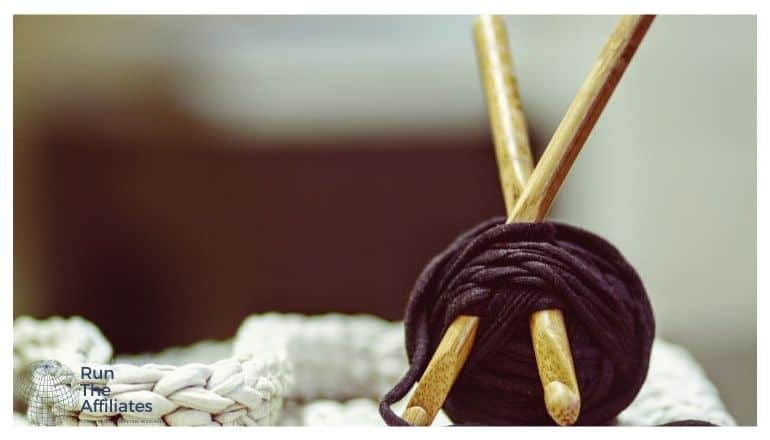 Check Out These Hobby Affiliate Programs
We have a nice variety of hobby partners for you. From model railroads to miniatures all the way up to car restoration, these are specific partners for you to use on your niche website.
Technically anything can be considered a hobby, I suppose but I had to narrow it down to a manageable level.
Now that you have some great hobby affiliate program ideas you just need to create the content and drive traffic to your affiliate links. With a little affiliate marketing training, you can get started on that today.
---
Model Railroad Academy Affiliate Program
Commission: 10%
Tracking Cookie: 60-days
Auto-Approval: No
Related Hobby: Model Railroads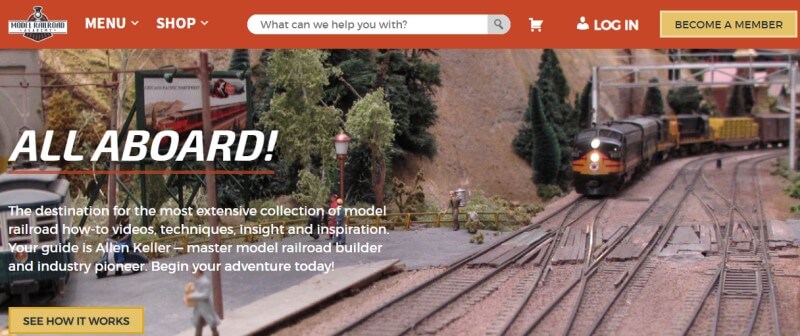 Model Railroad Academy is a great affiliate program to use in conjunction with another partner program that supplies the model trains and diorama features that support the hobby at large.
This partner program is all about training modules and DVDs for building these wonderful little model trains in the dioramas and cityscapes that go along with them.
They have a lot of different instructional videos that you can promote and while these one appeal to a huge portion of your audience they should appeal to enough to make this affiliate program worth your while.
Moving on to the affiliate terms for this affiliate program. The tracking cookie is a rock-solid 60 days. This is a nice duration that gives you plenty of time to really cultivate a conversation without having to worry about your time running out and all that hard work going to waste.
The commission is a rock-solid 10%. I'm normally for these types of training videos you expect a little bit higher of a commission but that is because of most of those our digital-only products.
This has a lot of DVD products which means shipping and other overhead costs which is going to bring the commission rate down quite a bit.
All in all, though this is a very good complimentary affiliate program to use in the model train Niche or on a general hobby blog if you decide to have a category on Miniatures or model train building in general.
This affiliate will give you access to a few other affiliate programs for a variety of hobby niches.
---
KellyCo Metal Detectors Affiliate Program
Commission: 5%
Tracking Cookie: 90-days
Auto-Approval: No
Related Hobby: Metal Detecting

The name of this affiliate should clue you in on exactly what to expect from this partner program they fit squarely in the metal detecting hobby category and it is a pretty big Niche for bloggers. It's particularly good for a YouTube channel because it is quite visual when people are out looking for these little trinkets.
KellyCo sells a bunch of the metal detectors and other related products that you're going to need if you do jump into this niche.
The affiliate terms for the KellyCo partner program are pretty decent. They offer a 90-day tracking cookie.
That's about three times the standard duration cookie and well needed because some of their products do run quite high and price and the longer the cookie the better chance you have of converting a sale.
The commission is 5% which is a little bit low but given the overhead for their products, I think it's a reasonable one.
It's still more than you get from Amazon and you can still make a good amount of profit for each sale because they do have products that run well into the hundreds of dollars.
---
RC Pals Affiliate Program
Commission: Not Listed
Tracking Cookie: 10-days
Auto-Approval: No
Related Hobby: RC Vehicles

RC Pals is an affiliate program squarely nestled in the RC vehicle hobby niche. They have plenty of RC vehicles and accessories for you to promote on your RC niche website or a more general hobby, drone or toy website.
The tracking gap is 10-days. This is a little less than what I normally like to see but you do get all return traffic for those 10 days. The commission was not listed on their affiliate page so be sure to ask about it when you sign up.
---
Diecast Models Wholesale Affiliate Program
Commission: 10%
Tracking Cookie: 30-days
Auto-Approval: Yes
Related Hobby: Model Car Collecting

This hobby affiliate program really it's well into the collecting niche. In this case, it is diecast model cars and other vehicles that are really the primary focus of this website.
They have a huge amount of these diecast models. I mean they have everything you could possibly want. If your Niche is in the diecast or model car or model vehicle next in this is going to be a great option for your hobby website.
The affiliate terms are pretty standard for this parter. They have a 30-day tracking cookie duration for their affiliate partners. The commission weighs in at 10% rounding out the solid, if unspectacular, affiliate terms for this model car hobby affiliate program.
Another great thing about this affiliate program is that they offer an auto-approval option for their ShareASale profile. this means anyone can sign up even if your brand new website and it gives you a chance to start monetizing your diecast model hobby website early on in the life cycle of that website.
---
JonRocket Affiliate Program
Commission: 12%
Tracking Cookie: 30-days
Auto-Approval: Yes
Related Hobby: Model Rocketry

Model rockets are the hobby that this affiliate is useful for. They have a good selection of products, but their website is a little dated looking which might put off some of your audience. The look of your affiliate partners' websites does matter.
Other than the look everything else is great. The commission is an exceptional 12% and the 30-day cookie is solid.
They also have an auto-approval option on their ShareAsale profile so even new affiliate marketers can get in on the act.
---
HobbyTron Affiliate Program
Commission: 8%
Tracking Cookie: 90-days
Auto-Approval: No
General Hobby Partner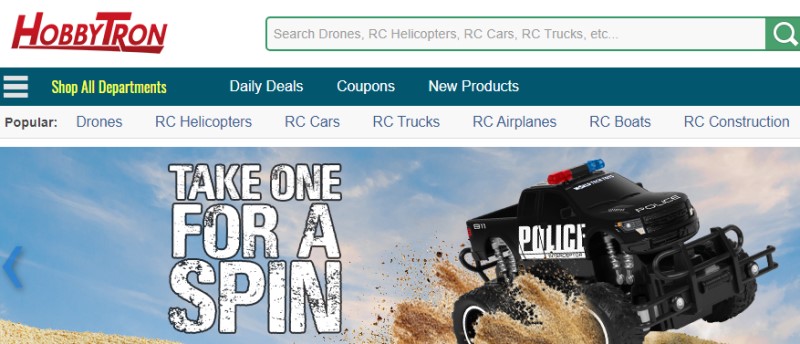 HobbyTron could be used for a wide variety of hobby niche sites. They have RC vehicles, like helicopters, cars boats, and airplanes along with some drones and other related items. A drone niche site would be a good option for this partner program.
The commission is pretty good at 8%. Not quite double digits but still good for some nice profit potential. The tracking cookie is exceptional at 90-days. You will have no issues with a duration of this lengthy.
They have multiple options for signing up for their affiliate program but some seem to be offline. I suggest using the Avantlink signup. It was active at the time of writing.
---
Classic Car Restoration Club Affiliate Program
Commission: 10%
Tracking Cookie: 30-days
Auto-Approval: No
Related Hobby: Car Restoration

Classic Car Restoration Club sells training videos and DVDs, as well as how to's for just about every aspect of car restoration. This is a very expensive niche and not one for new affiliates as you will need to really know your audience inside and out to get the most out of this partner.
The affiliate terms are pretty standard. A 30-day tracking cookie duration supported by a good 10% commission should serve you well if you choose to promote this affiliate.
This is part of a larger group of affiliate programs from TN Marketing, they have woodworking affiliates and many other options in terms of hobbies. Signing up for one will give you access to all of them through ShareAsale.
The signup page has Woodworkers Guild Of America on it but that will get you signed up for this one as well.
---
Waffle Flower Stamps And Dies Affiliate Program
Commission: 2%
Tracking Cookie: 30-days
Auto-Approval: No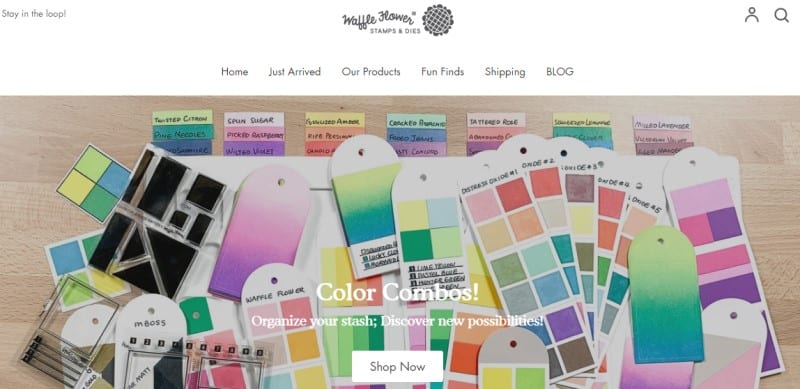 I chose not to add too many arts and crafts hobby affiliates on this list since they are well represented in some of our other top 10's. You can dig into those here.
But this one makes the list because of its focus on stamps and dies for scrapbooking and other related crafts.
The only real downside is the commission, which is very underwhelming at 2%. You will need to use this with a more robust affiliate partner to get the most out of it. On its own, you are going to need a super high conversion rate to make it worthwhile.
The tracking cookie is fine at 30-days. Run some tests and see if this affiliate will convert at a rate that makes it a good option.
---
Iron Studios Affiliate Program
Commission: 2.5%
Tracking Cookie: 90-days
Auto-Approval: No
Join Iron Studios Affiliate Program

Iron Studios falls into the action figure collecting hobby. These figures are not the basic action figures you find in Walmart, they are highly detailed pieces with the prices to match.
They have the popular licenses from DC and Marvel as well as other figures from Assassin's Creed and Jurassic Park.
The affiliate terms are decent but not great. The commission is only 2.5% but given the overhead of highly detailed and crafted action figures from popular licenses, it is to be expected. The 90-day tracking cookie should help bolster your conversion rate.
---
Gold Eagle Coins Affiliate Program
This hobby partner focuses on coin collecting and investing in precious metals. This niche really blurs the line between hobby collecting old uncirculated coins and buying them as investments against fiat.
The affiliate terms for this partner are pretty good. They offer a 15-day tracking cookie, which is a little lower than what you want especially for this type of affiliate partner. The flat fee is fine at $15 dollars. You should be able to work with this partner program just fine.
---
Get The Most Out Of Your Hobby Affiliate Programs
This was just a little bit different in then it doesn't focus on any one specific niche so you're going to have to match one of these affiliate programs with your chosen niche.
There's probably a good chance that the hobby that you are interested in doesn't have representation on our list here so you might have to do a little more digging to find an affiliate program that's right for you.
Bear in mind that we have dozens of lists for other niches and other Hobbies. If you can't find what you need here get the search bar and find one of our other articles that may be a better fit for what you're trying to accomplish.
If you did find an affiliate program that's right in your wheelhouse then you're going to want to start driving traffic to that affiliate link and getting those commissions that are going to ultimately generate the passive income you need to make this a full-time job.
Final Thoughts On The Hobby Affiliate Partners
That brings us to the end of our look at these wonderful hobby affiliate programs. I think this list is a little bit less focused than some of our other ones because it does bounce around between niches quite often.
But it's going to give you a good idea of just what kind of hobbies are out there that have affiliate programs if you are looking to start a new hobby website.
That being said just about anything can be a hobby. For example, we have a list of the best Airsoft affiliate programs and that is certainly considered a hobby.
Our scrapbooking affiliate program list is another one that could definitely fit into the hobby category. But those are big enough to carry their own separate lists because they are such big hobby niches.
Some of the ones on our list are growing and could restate stature in the near future and if they do we'll add a list of Their Own for that specific hobby.
But hopefully, you find something on the AR list that's going to help you generate a little bit more income for your passive income website.
Don't go it alone. Get the best learning tools and community to help you build your online dream. Check it out here.
Thank you for stopping by and have a wonderful day.