This article may contain *affiliate links. Please see our affiliate disclosure for more details
Recently I took a look at the scrapbooking niche for bloggers. It is a vibrant and potentially profitable blogging niche for some hard-working bloggers who want to put the time and effort into it.
But you'll need to find some affiliate programs to help make the most out of your great new blog.
Not to worry I have found a nice selection of scrapbooking affiliate programs for you to use.
There are quite a few others that you can find and of course, new ones will pop up from time to time. But these 10 should get you started on your journey to building a successful scrapbooking blog.
The entire creative industry is booming and scrapbooking is a part of that billion-dollar business. According to this article, the creative industry generates 44 billion dollars in revenue in the U.S. alone.
I try to make these affiliate program lists as diverse as possible and in this case I have included some larger general arts and craft affiliates as well as partner programs specific to the scrapbooking niche.  A solid mix of all these types of associate programs is the best way to deploy them in my opinion.
There Is Just Something About Owning Your Own Business. Being Your Own Boss. Building Something From The Ground Up With Your Own Hands. Especially When It Is This Easy To Get Started.
---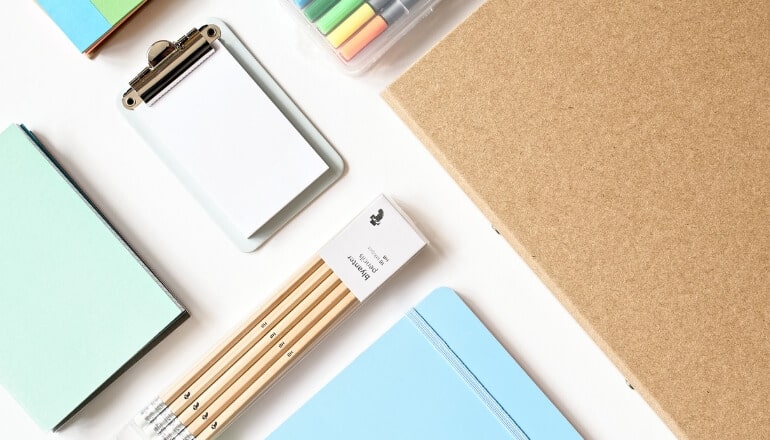 Quick Look at The Scrapbooking Affiliate Programs
---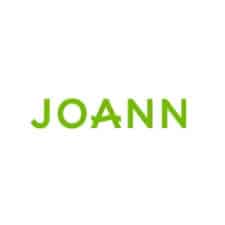 Joann Affiliate Program
Joann is a good affiliate to have for name recognition.  It is a well-respected and well-liked arts and crafts chain in the United States.  The store itself is very good.  They carry a wide selection of arts and crafts materials.
Your readers will most likely already have a relationship of some sort with Joann and will probably feel comfortable with purchasing products from their online store. That said their affiliate program is not great at all.
Their commission is a mere 1%. It is not worth putting any time or promotion into their affiliate program. If at all possible find a different affiliate to promote when you have similar products and prices. The commission is just too low and the tracking cookie is only 1-day.
There are better options but you will want to have this partner program as a fallback option due to their size and inventory.
---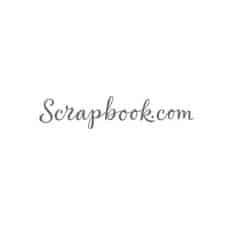 Scrapbook.com Affiliate Program
One of the best scrapbooking affiliate programs you can find. That pretty much sums up scrapbook.com. They have just about everything you need for a scrapbooking project and are one of the most reliable names in the scrapbooking niche.
With few exceptions for specific products, this should be your main affiliate for your blog.
Their product selection is outstanding and their affiliate terms are quite good as well. This is the pillar of your marketing strategy and you can use a few other affiliate programs to fill in the gaps around Scrapbook.com.
Scrapbook.com offers its affiliate partners a very nice 10% commission. A great percentage for a retailer with such a huge selection.
The tracking cookie is the standard 30-day cookie. Again very good for an affiliate of this size.
The 30-day ShareASale statistics look very good as well. The $54.09 Average Sale is very nice for an affiliate without a lot of high-ticket items. The average commission is a decent $3.48. The earnings per click are very high at $31.76 EPC.
An all-around great affiliate program. This is a must-have partner for a scrapbooking blog.
Their product selection is outstanding and their affiliate terms are pretty decent as well. This is really the gold standard for a scrapbooking affiliate.
---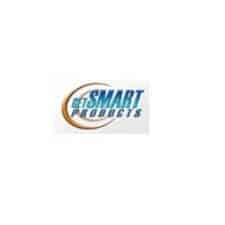 Get Smart Affiliate Program
Get Smart Products has been around since 1988. They make some of the best photo albums and scrapbooks around. They have an extensive selection of scrapbook supplies.
Get Smart is a great place to go for many of the more common scrapbooking products.
Their product selection contains adhesives, scrapbook boxes, and page protectors. As well as lettering and stickers that can be used to really personalize a scrapbook.
They also sell a wide array of acid-free paper and other protective products to make sure your scrapbooks stand the test of time.
The terms of the Get Smart Products affiliate program are pretty generous.  They offer their partners an 8% commission for all qualifying sales.  Additionally, their tracking cookie is a solid 30-days, giving your readers plenty of time to decide on a purchase.
The 30-day ShareASale statistics for Get Smart look good as well. They have a $35.02 Average Sale.
Their average commission is around $2.80, which is right about where you would expect it at an 8% commission. Their earnings per click are about a $5.79 EPC.
The numbers are decent but they don't set the world on fire. Their products are simply not high-ticket items.
However, they are absolutely necessary for scrapbooking. So while they may be low individually you can generate a good amount of sales from them to help balance everything out.
---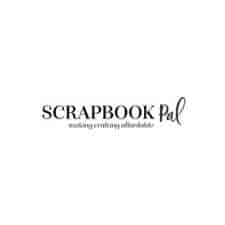 Scrapbooking Pal Affiliate Program
Scrapbooking Pal has a huge selection of scrapbooking products. Everything you can think of and then some. They have dozens of cardstocks to start your creative process.
Stamps and Stencils to Pens and Pencils.  Scrapbooking Pal delivers an impressive storefront for your reader's scrapbooking needs.
This company also has some of the biggest names in arts and crafts for your audience to purchase. From Copic Markers to Scrapbook Adhesives from 3L, your readers will feel comfortable using brands that they trust.
For an affiliate marketer, this brand recognition is great for an affiliate. It means less time explaining the product and the people who make it and more time promoting the product to your readers. It is a time saver and typically brand names tend to convert better.
As for the terms of the partner program. They are about average. Scrapbooking Pal offers a 5% commission on all qualifying sales.
They also have a 30-day tracking cookie. Both of these are pretty standard. Nothing exciting but solid terms for a partner program.
Let's have a look at their 30-day ShareASale statistics. A $63.33 Average Sale is pretty great given the relatively low prices of their products.
When people order from Scrapbook Pals they tend to order a good amount of products all at once. This is reflected in the $3.17 Average Commission. A good number for a 5% commission affiliate.
Finally, their $8.28 EPC is pretty decent. Nothing overwhelming from this affiliate program but once again a solid addition to any scrapbooking blog.
---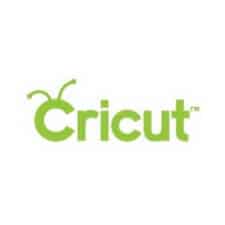 Cricut Affiliate Program
Cricut is a pretty unique affiliate program for a scrapbooking blog.  They only have a handful of products based around their smart cutting machines.  These are precision instruments that can make measuring and cutting just about anything quick easy and exact.
It is one of the most impressive pieces of tech in the arts and crafts industry. They have a few other cool items but this is really their showcase piece and the one you will want to put a lot of effort into promoting.
The only real downside of this affiliate partner is that their product will be limited in its appeal. For a casual scrapbook artist, this will not be something they will want to run out and buy.
But for the person who really wants to go the extra mile and spend a little bit more on some great tech, this will be right up their alley.
I recommend finding a way to incorporate this affiliate into your arsenal. It really is worth it in the long run. You can even generate a decent amount of content by reviewing their cutters and explaining why they are great to have around.
Cricut offers it's associate partners an excellent 12% commission. Given the pretty pricey nature of the Cricut product, this commission is very welcome. They also offer an above-average 45-day tracking cookie.
The 30-day stats look nice as well. The average sale is a robust $102.86. Add to that the decent average commission of $6.06.
And a great earnings per click of $50.71 EPC. Their reversal rate is 0.36%. Nothing to be concerned about. A very focused affiliate program. Their cutter is the product that they are really known for.
It will take a bit of promotion to get the most out of this affiliate but with a little hard work, you can get this partner program really working for you.
---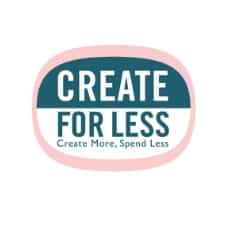 Create For Less Affiliate Program
Create for Less has an extensive scrapbooking section in their store.  They have many other arts and craft niches as well so this partner program could be deployed for a number of micro-niches in the arts and crafts niche.
But for the purposes of this article, we will focus on scrapbooking products. They have tons of products. They are very similar to scrapbook.com and a few other affiliates on this list in terms of their product stock.
The issue is with name recognition. Some of the other affiliates convert better but with some deft promotion, you can really build this brand up and have it working for you as a great affiliate partner in no time.
It will take a little extra time and promotion, however. The big decision you'll have to decide is how much time to devote to this program or use another more established brand that supplies similar products.
They do have great prices. That could be a good way of successfully promoting this affiliate. This affiliate program offers its partners a good 10% commission on qualifying sales. The tracking cookie is above average at 45-days.
Good numbers for this type of affiliate program. Although the commission will still be low due to the low prices of much of their stock.
A look at their 30-day statistics tells a mixed tale. The average sale of $51.56 is pretty good. The $5.16 dollar average commission is right where you would expect a 10% commission to be.
However, the earnings per click are low at $2.61 EPC. This tells us that the conversion rate is a little low, at least over this 30-day period.
I would keep an eye on it to see if it picks up over time. But the EPC is not a huge concern if it is just a blip and not a trend.
Create for Less is another general art and crafts retailer. See how it performs for you and deploy this program in a way that best fits your audience.
---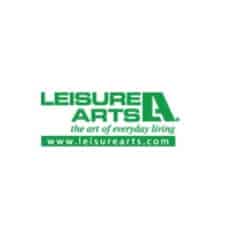 Leisure Arts Affiliate Program
A smaller affiliate that can provide your blog with a bit of diversity. They are solid in every sense but are not going to wow you in any particular area.
A program like this would do well to increase their affiliate commissions in order to set themselves apart from the pack.
While their terms are in no way bad, the whole program has a very redundant vibe to it when compared to many of the other partner programs on this list. Pick it up and see how it converts with your specific audience.
Leisure Arts has a 10% commission on offer for their affiliate partners. In addition, they have a tracking cookie duration of 60-days.
While the commission is decent the cookie is excellent. Definitely worth looking at for a scrapbooking blog.
When we take a look at the 30-day ShareASale stats, we see a return that could be a bit better.
The $10.70 Average Sale is low but expected given their products. The $1.27 commission is also low, but right in line with the 10% commission. The $1.76 earnings per click are right in line with the other stats.
The terms of this program are very good but the resulting stats are a little underwhelming.
Still worth a check and see if you can get this program working well for your blog.  Keep a close eye on this affiliate and if it does not improve it might be wise to move on to someone else.
---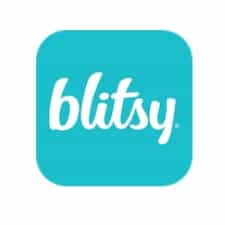 Blitsy Affiliate Program
Another good all-around affiliate. They have a good selection of scrapbooking products.
The issue with this program is that it doesn't set itself apart from any of the other general arts and craft affiliate partners. It is a good associate program but it does not wow you.
It makes it tough to choose over some of the more established scrapbooking partner programs.
Still, if you find that it converts well with your readers then, by all means, use it as its terms are very good and its product selection is on par with other retailers of its type.
Blitsy offers its affiliate partners a 10% commission for all qualifying sales. This is a pretty standard affiliate commission but a very welcome one.
Anything in double figures is great for an affiliate of this type. The tracking cookie is the standard 30-days.
The 30-day statistics are a mixed bag, however. The $38.78 Average Sale is reasonable. The average commission is $1.26, which doesn't line up with the average sale very well.
It could just be an error with the statistics but something you should keep an eye on. The earnings per click is a decent $5.01 EPC.
A decent affiliate to have in your stable. But there are other options to promote before this one.
It fills the same areas as some of the other partner programs but falls short of most of them. One to look at if you need another affiliate to fill in some gaps or if they are very popular with your specific audience.
---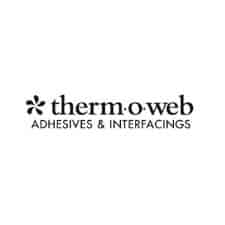 Thermo Web Affiliate Program
Thermo Web is a very intriguing affiliate program for your scrapbooking blog. They have products that you can find at many other more general affiliates on this list but they are one of the few programs that focuses on a single aspect of scrapbooking. In this case the adhesives.
This is the place to buy adhesives for your scrapbook projects.  They have a great selection and are dedicated to this small section of the scrapbooking niche. 
Even if other partners have the same items, try and promote this one. These focused affiliates are always great to have on board.
If it is used to stick something together then Thermo Web will have a solution for you.
Their expertise in this part of the business will definitely be appreciated by your readers and their generous affiliate terms will be appreciated by you.
Speaking of the affiliate terms, the 20% commission offered by the Thermo Web affiliate program is outstanding. A great percentage for any affiliate partner but particularly good for a retail program. The 90-day tracking cookie is equally as generous as the commission.
The 30-day ShareASale statistics are outstanding as well.  The $78.34 Average Sale is very high for an affiliate with a few high ticket items.  The average commission is right where it should be at a robust $15.67.  The earnings per click are a solid $10.48 EPC.
A great affiliate program for a scrapbooking blog. Their focus on adhesives for your projects really sets it apart from the other affiliates. The commission and cookie make it a must-have partner.
Try and find a way to fit this affiliate into your marketing strategy for your blog. You will be rewarded for it.
---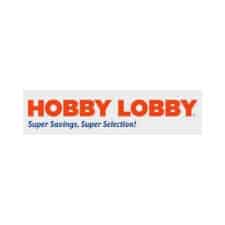 Hobby Lobby Affiliate Program
Hobby Lobby is not specific to scrapbooking but it is really nice to have. It fills the same affiliate requirements as other larger retail partners. Very similar to an arts and crafts version of Amazon Associates.
Although you could use both Hobby Lobby and Amazon to make sure you have all your bases covered. Hobby Lobby is a national chain in the United States and they have thousands of craft-related items including whole sections on scrapbooking and papercraft products.  If you need it for an art project chances are they have it.
However, I would recommend you try and use one of the scrapbooking specialist partner programs before using Hobby Lobby.  The affiliate terms will almost certainly be much better and they may have smaller niche products that fit your reader's needs better.
Speaking of those affiliate program terms, they are about what you would expect from such a large and industry-leading company.
In other words, not the best. Hobby Lobby offers a 4% commission on all qualifying sales. Far less than the smaller more specialized affiliate programs.
Their tracking cookie is only 3-days.  While that is longer than Amazon it is much shorter than just about everyone on this list with the exception of the other huge chain store for crafters, Joaan's. 
Have Hobby Lobby accessible but try and drive your traffic to other more generous affiliate programs provided the prices are similar. I would discourage any blogger from trying to force a high commission affiliate onto their readers if a much cheaper price can be found elsewhere.
If Hobby Lobby is the best deal for your audience then you will just have to accept the 4% commission. Still, the name recognition alone makes this affiliate a great one to have in almost any arts and crafts niche.
---
Closing The Book On Scrapbooking
10 Scrapbooking affiliate programs.  The Scrapbooking niche, see our overview here, might not be the most lucrative blogging niche.  Mainly due to its lack of a really high ticket item. 
But it more than makes up for it with its popularity and the need to constantly replenish your crafting supplies.
Like many of the other sub-niches in the arts and crafts niche, you can create training programs and tutorials to help supplement your affiliate income.
But using just affiliate marketing you can generate a good income for yourself doing something you love.
The affiliates are all pretty solid. You should have little trouble promoting them and generating quality content to give to your readers.
How big you want your scrapbooking blog to be is really up to you.  Every piece of content will draw in new visitors and potential customers.
By increasing your content you will scale your blog and with that scaling these affiliate programs will become ever more profitable and increasingly important to the overall business of your blog. 
So it is important that you choose the partner programs that fit your audience the best.
A great fit means better conversion and better conversions mean more commissions.  Just to close everything out, remember that there are only 10 affiliate programs in this niche. 
There are many others you could choose from and new ones pop up from time to time.
Find the ones that work best for you, hopefully, some of our suggestions fit the bill for your blog.
Don't go it alone. Get the best learning tools and community to help you build your online dream. Check it out here.
---
As always thank you for visiting and have a wonderful day.