This article may contain *affiliate links. Please see our affiliate disclosure for more details
Everyone one of us had our favorite toys as children. Some of us had that one toy that we always wanted but could never quite get our hands-on. For me, it was the SkyStriker. Loved how it looked like an F-14 Tomcat. Anyway.
The point is everyone has a favorite toy. But now, as an adult, the question is:
How to make money selling toys online? There are numerous ways to go about it. Retail arbitrage, drop shipping, opening your own e-commerce store. These are all viable. But maybe the best way is through Affiliate Marketing. Less hassle than the other but still a good source of income.
So let us dive into the toy niche. From affiliates to consider to micro-niches to start your journey in, do a little keyword research to get that all-important traffic, I will touch on it all. You will need to supply the hard work and the passion for this niche if you want to succeed.
---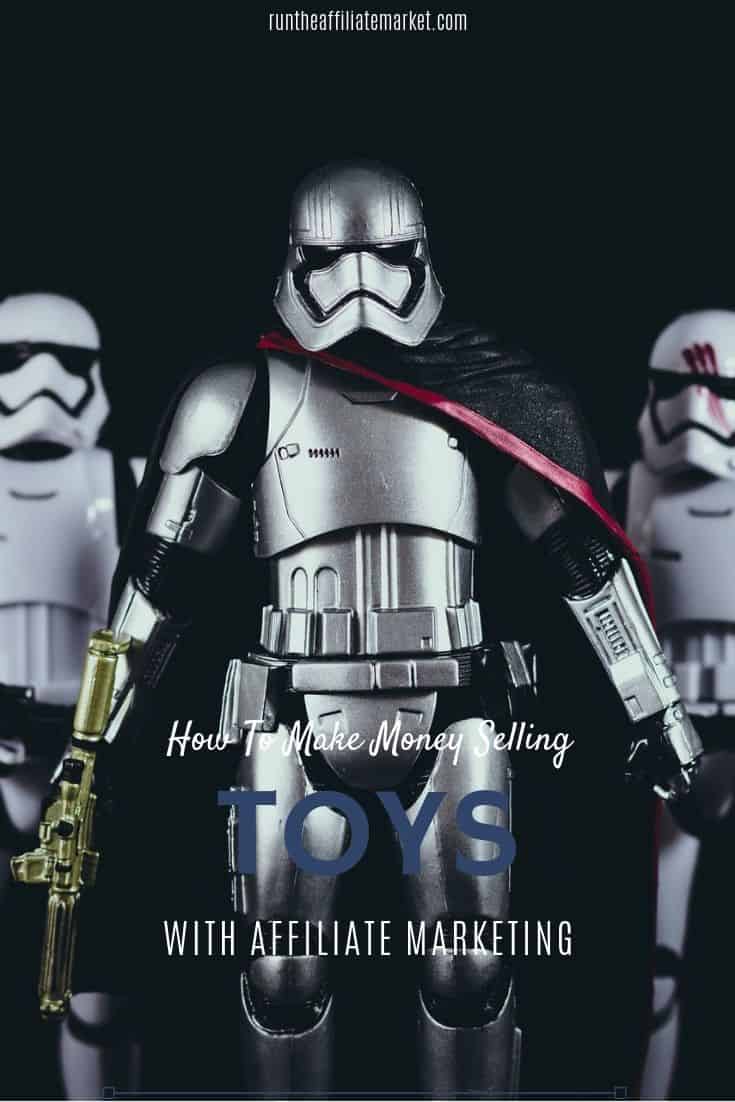 Can You Make Money Selling Toys?
Why not? You can make money selling anything. And a good marketer can sell anything. There are multiple avenues that I will delve into for this article. The main one is of course affiliate marketing.
I feel it is the best fit for the toy niche and one that will get you results with the least amount of headaches.
You can always expand to other areas and even open your own e-store if that is the route you choose to take.
From Star Wars and Star Trek to Barbie and My Little Pony let's have a look at this wonderful niche and hopefully you can walk away with a new outlook on this wonderful blogging niche.
Start A Toy Blog Or Youtube Channel
The way you choose to get your message out to the world is important. But mostly you need to be comfortable with it.
Youtube and video might be the future but that future is still a ways off. Most of the western world doesn't have the bandwidth in a lot of areas to properly handle all that video. The developing world even less so.
All it means is that you can still build a written blog and focus your content on that using Youtube and Pinterest to support the blog.
Or you can go full bore into a video channel. the toy niche works well in both of them so choose the one you enjoy the most.
A Written Blog
For a written blog there is a bit of upfront cost. You are going to need a domain and some good web hosting. You can get that and a lot more in my review of this affiliate training program that I highly recommend.
If you choose to host manually there are a few good choices. My favorite is Bluehost, you can find them here.
You can also take a look at my resource page for all the blog tools and resources that I personally use and recommend. It is still a work in progress as new stuff gets added from time to time.
A Youtube Channel
Youtube, on the other hand, is completely free. You sign up, create your channel and then make some content.
But.
There is always a but. While Youtube itself is free, the equipment is not. You can get away with crappy equipment for only so long before you will need to invest in some upgrades.
Furthermore, if you are going to do toy reviews on your channel you are going to need to have them in hand to get the maximum impact of your reviews.
That adds to the costs as well. Just something to think about. Next up let's have a look at some toy micro-niches that you can use to start your new blog or Youtube channel with.
---
Micro-Niche Focus
Here is the thing about micro-niches that a lot of people misinterpret. Your content determines the niche, not your domain or your website's title. You can have a toy website, but your content needs to be about the same subject.
At least for a while.
Start as an Action Figure blog. Create 100 pieces of content for action figures and you are an action figure niche blog. Pretty simple right?
But you are not lashed to that micro-niche. Start another content campaign or category about Lego sets and you have just expanded into a new micro-niche with thousands of new content opportunities.
Your content dictates your micro-niche. You just have to stay in the larger topic. So as long as you are creating content about toys your website will continue to grow and flourish.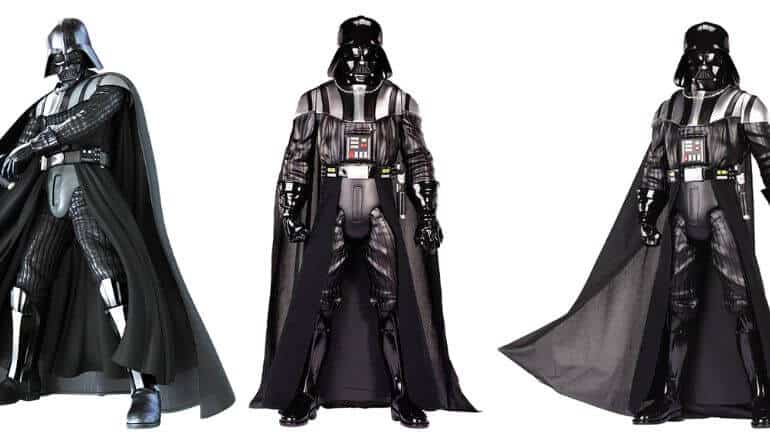 Some Micro-Niche Ideas For A Toy Blog
Action Figures — Probably the most popular style of toy. At least for my generation growing up. There is something magical about those old Star Wars and G.I. Joes. I wrote a whole article on this micro-niche that you can find here for a more in-depth look at Action Figures.
Dinosaur Toys — The fascination with the prehistoric giants knows no bounds. Generation after generation love dinosaurs. For this niche, I would include all types of dinosaur-related toys. Even if it is just tangential. Like Godzilla or some of the other giant monsters. And of course all of the actual dinosaur toys. Even if they start looking like giant birds.
Lego Sets — Legos are a fan favorite. They are beloved by young and old. There are Lego sets for every interest and every skill level. My advice is to focus on one line, say Harry Potter, and exhaust all your content then move on to another line of Lego toys. You will never run out of content.
Barbie Dolls — A Classic. My mom has some she picked up along the way and she is 75 years old. Since Debuting in 1959(source), she has been the iconic doll for generations of young people around the world. She is still popular today and crafting an affiliate marketing blog around this iconic toy is a great place to start.
My Little Ponies — While not as old as Barbie, My Little Ponies are closer than you would imagine in popularity. Boys and Girls, Men and Women have taken to collecting and buying the fun little toys. A good section of your blog could be dedicated to these beloved horses.
Vintage Toys — This is a tough micro-niche to wade into and I would recommend it only for experienced marketers. You are going to need to know prices and appraisals for a variety of toys and the condition of the toy and packaging in order to get proper pricing whether you are buying or selling.
Transformers — One of the most beloved toylines anywhere. Even after Michael Bay single-handedly attempted to destroy them. They are still very popular with kids today. But if you can get a section of your site up and running about the g1 Transformers then you are going to be pleased with the results.
Star Wars Toys — Another beloved franchise that has fallen on somewhat hard time. I enjoyed Solo but that's not the point. The toys and brand still have a whole lot of life left in them. The focus will shift away from the movies but there will be tons of content to draw upon from all the TV shows and Animated stuff that Disney has planned.
Toy Trends For The Holidays — This isn't really a micro-niche as much as it is advice. Find out the toy trends and use them to your advantage. Something poised to blow up for Christmas? Get In on it early. Regardless of how you have positioned your business. Get your content out a couple of months before the holidays.
Board Games — Board games are incredibly resilient. With all of our tech and most board games digitized on them, it might be surprising to find out just how popular the physical games are. But they are a great micro-niche to get started in for a toy blog or a gaming blog.
Monetize Your Toy Blog
This is the reason most of you are here. You want to make money with your new toy blog. Right? Sure you love toys and you are passionate about them. That is absolutely needed if you want to make your blog the best it can be.
Without passion, you will quickly find yourself writing content about a subject that you are not that interested in and then blogging becomes a job.
And this job is hard work at the best of times. When you hate what your blogging about it can become soul-destroying.
But I digress, you have the passion now you just need the money to go along with it. So with that, these are the 3 best ways to monetize a toy blog or Youtube channel.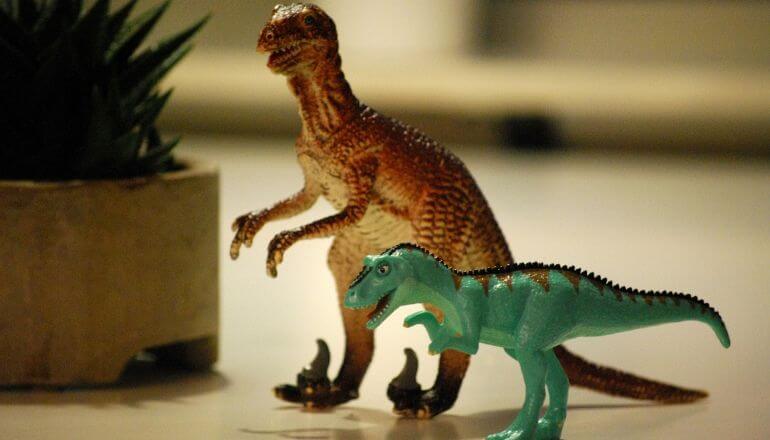 Advertisements
First up is advertisements. There is nothing really interesting or fun about them. You place them on your site and hope people click them in which case you get a few cents to a few dollars depending on the ad network.
It is the ad networks that really take some thought when you decide to put ads onto your website. They are not all created equal. The best ones require a good chunk of traffic each month.
The most popular, Adsense, is very strict and if you get banned it is a lifetime ban. Be very careful to read every line of their user agreement and then double-check if you are not sure.
Be very careful.
Informational Products
Depending on the niche you are in this is one of the most lucrative ways to make money on a blog or Youtube channel.
The concept is simple, the execution not so much. It takes time, investment and a good degree of knowledge to create an info product that people will actually want to pay for.
But it can be done. For the toy niche, it might be a bit more difficult to come up with an idea. But you could create a course on how to design and manufacture your own action figure line of toys. Or how to design and create 3d printed toys.
You will have better ideas since this is going to be your niche and by the time you get to an info product, you will know everything about toys and your audience. Making it much easier to craft something that they will buy for you.
Affiliate Marketing
Last but not least is Affiliate marketing. The tried and true king of making money online for just about any niche. It is the place to start for almost every online entrepreneur.
Find a product promote it on your blog and get a commission when one of your readers buys something.
That is pretty much it. Easy right? Now You just need to get the traffic to your links.
Once you get the traffic you are going to need something for them to buy. That is where affiliate programs come. Just about every major retailer has one. They are free to join although some have requirements to be met before you can join them.
Ideally, you want to find the affiliates with the best commissions for you and the best prices and services for your readers.
Your affiliate choices will reflect directly on you. If your partners screw your readers over then they will blame you and not the affiliates. So it is important to vet your partner programs if they are not really well known.
Let's take a look at some affiliate programs for toys. Then have a look at some types of content and some keyword research for traffic generation.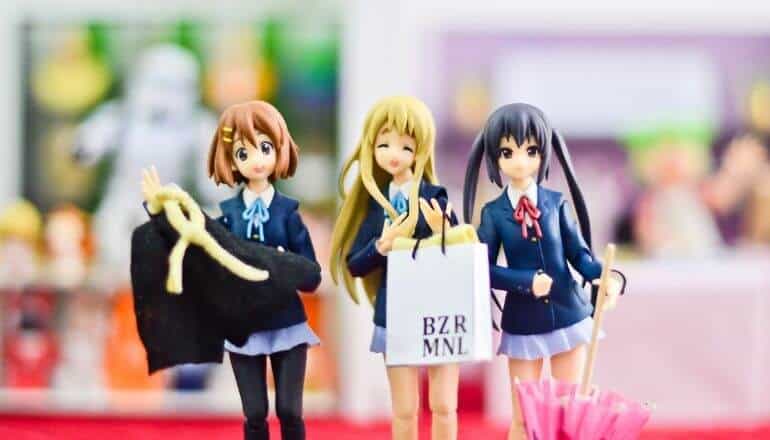 Affiliate Programs for a Toy Blog
Amazon Associates — For any type of retail niche blog, Amazon is going to be one of your go-to affiliate programs. They are just too big to ignore. Unfortunately, they know it and their affiliate terms reflect their arrogance. 4% is about average for their commissions and their cookie is only 20 hours. Not Ideal.
Lego Shop — Specific to your blog if you promote legos on it. Useless if you don't. The commission is only 3% for this giant brand and the tracking cookie only 7-days. Worth a look but there are better options that sell the same toys. Still a good one to have in case of exclusives.
Wal-Mart — Another big boy when it comes to the toy niche. Their terms are similar to Amazon as you might expect but you can also promote their same day pickup at times when it is appropriate. That may give them a competitive advantage in some instances.
Entertainment Earth — A toy store that focuses on pop culture products especially action figures. They offer a very competitive commission of 7 to 10% depending on your sales volume. One to have if they fit your content approach. Check it out here.
What Types Of Content?
Content for this type of blog is pretty straight forward. Your money pages will consist of mainly reviews, comparisons and best-of lists.
You will want to support each money page with at least 5 information posts. Let's have a look at some of these content types and they work equally well in video and written form.
Reviews
Just what you think they are. Find a product and review it. Ideally, you want to have the product in hand, especially if it is a video review.
But you can research and review a product you don't own just as well. It will take a little bit more time and research, however. But it is a good strategy at the start if you are strapped for cash.
One final thing to remember is that the commission should never impact your review. If the product is bad and you don't like it, say so. Your credibility is far more important than a couple of extra sales you get from recommending a poor product.
Comparison Reviews
A comparison review takes 2 of your toys and pits them against each other. Generally, you want to keep them similar in nature or it would just be a weird pairing.
One thing a lot of people get wrong about comparison review is they think there has to be a loser in the review. You can love both products. It's fine.
Just give your honest opinion about them and rate them appropriately. Maybe they are both great. Maybe both toys are garbage. Take a stand and stick with it.
"Best Of" Lists for Toys
These are your real moneymakers. Best of lists are great for just about any type of toy. When we get into some keyword research in the next section I will take a look at a couple of examples of this.
But for now, you want to target these lists with a really thorough piece of content. Best of lists can routinely run 5000 words or more if needed.
You will have multiple products and affiliate links on the same page. This gives you quite a few opportunities to make a sale and get some clicks.
How your lists look is something you will need to decide for yourself. Personally, I don't like using product buttons as I think they look spammy.
But some people swear by them and do very well for themselves with them. I prefer a simple text affiliate link. Just be clear where that link is taking them. You will get more clicks if people can clearly see where they are going.
These types of articles are also a great place for tables to give your reader a quick reference point for each product and a brief overview of your rating or thoughts on the product.
Informational Posts
These are the type of articles that support your money posts. You want to keep these as clean as possible.
They will help draw in a good chunk of traffic but you don't want to put a lot of affiliate links in these posts.
Some of them should include no affiliate links what so ever. They should feed into your money posts in a silo structure.
These informational post act as the foundation of the pillar and hold it up with traffic generation and helpful content.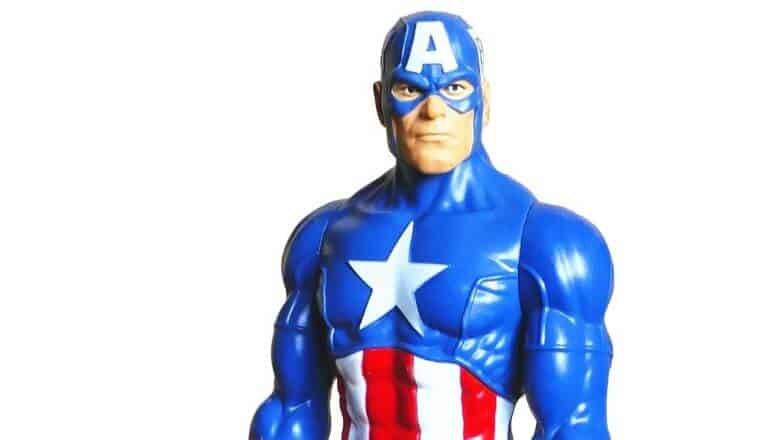 Some Keywords For Your Toy-Related Content
Let's have a look at some of the keywords that you might use in your toy blog's content. In other articles, I have posted the search volumes from various keyword tools.
But I have found that the volumes are unreliable at best. They are simply used as a guide to show that there is some volume.
So all of these long-tail keywords have some volume in our Jaaxy Keyword Research Tool, you can check out my mini-review here.
Vintage Star Wars Action Figures — An informational post that could include some affiliate links. Not too many and some post should have none, as mentioned above. But this would be a great place to drop a link to a vintage figure if you can find one somewhere.
Best Star Wars Action Figures — A money post if ever there was one. This keyword is specifically designed to get you some affiliate sales. The only thing you need to figure out is how many action figures to include. You Star Wars content should flow through this post like the force.
Best Barbie Accessories — This keyword could be a great basis for an informational post and with a little tweaking a money post. It is a 'best of" post and if you can find somewhere that sells the accessories then you have yourself a money post.
Rarest Toys In the World — A great keyword for an informational post. This historic look back at some of the most interesting and rarest toys would make a nice foundation on a vintage toy blog.
That is just a taste of the type of keywords you want to try and target for your content. For your review content, you are going to want to include the product name.
Same for your comparison reviews. Product A vs. Product B is always a classic heading for a post of that nature.
But add your own personal touch to it to make it stand out. Titles and headings are becoming more and more important with each Google update.
---
Alternatives To Affiliate Marketing
Affiliate marketing is by far the easiest and most efficient way of making money selling toys online. But there are plenty of other ways to go about it both online and off. Here are a few to consider.
Sell The Toy Yourself
There are a couple of ways to do this. Set up your own online E-commerce store is one way. But you need to deal with inventory and returns and everything else. It is way more of a hassle than affiliate marketing or our next strategy Amazon FBA.
Still, you could set up a good store as long as you got proper suppliers to work with or manufacturing your own lines of toys. This is a much more advanced type of strategy and something to think about down the road.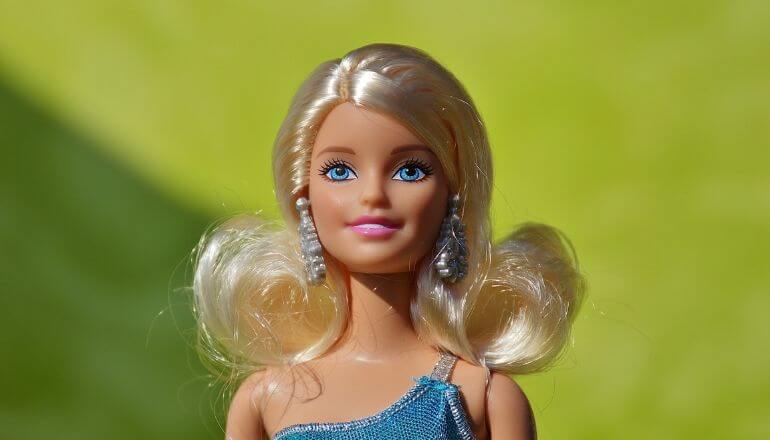 Selling Toys On Amazon FBA or Amazon
Besides affiliate marketing, this is one of the best ways to make money selling toys. You simply find the item then sell it at a profit.
This has been a great way to make money almost as long as Amazon has been around. It started with books and moved to every conceivable product.
An extension of this strategy is the Amazon FBA, Fulfillment By Amazon. This simply means you send your products to Amazon and they take care of shipping when someone buys them. They also take a bigger fee and they have rules about inventory and how long it has to get sold.
Dropshipping
Dropshipping is a tough one for toys, but I chose to add it for completionist sake. Dropshipping you want really popular, really cheap items that you can price jack hundreds of percent. Buy a necklace for a dollar sell it for $20, that sort of thing.
Toys, in general, don't lend themselves to that very well. There are exceptions and some people have done very well with this strategy.
But I would not recommend it for beginners and even for people who know what they are doing, it is going to be tough to make it work.
Selling Toys on eBay
Another way to arbitrage your toys is to sell them on eBay. Similar to Amazon FBA, you find the toys locally for as cheap as you can then sell them at auction on eBay.
This method has been around for decades now and works in many niches including toys.
You will need to find which specific toys are in the most demand and find them if you can. Toy shortages around the holidays can lead to huge sales and price jumps. Any shortages are going to skyrocket the prices.
---
Related Questions
#1 Can You Buy And Sell Toys Online For A Decent Profit? — The answer is yes. Is the toy niche as lucrative as the fitness or finance niches? No. Not really close. But there is a reason why those niches are notoriously difficult to break into. Because they are so lucrative.
So it might take a bit more content to get the same traffic as a more popular niche. The commission might be slightly lower than a niche with $200 dollar items consistently. But you make up for that with volume and with the popularity of the individual toys.
#2 What Are some Popular Toys To Promote? — Popular toys come and go but there are a few stalwarts that are evergreen in the toy niche.
Star Wars toys always do well. As does Barbie. Marvel and DC toys do very well, especially when there is a new movie coming out. So if you know a Spider-man or Avengers Movie is coming up you can do your own little unofficial tie-in to the movie release. Always look at neat little ways to work your way into whatever toy wave is coming next.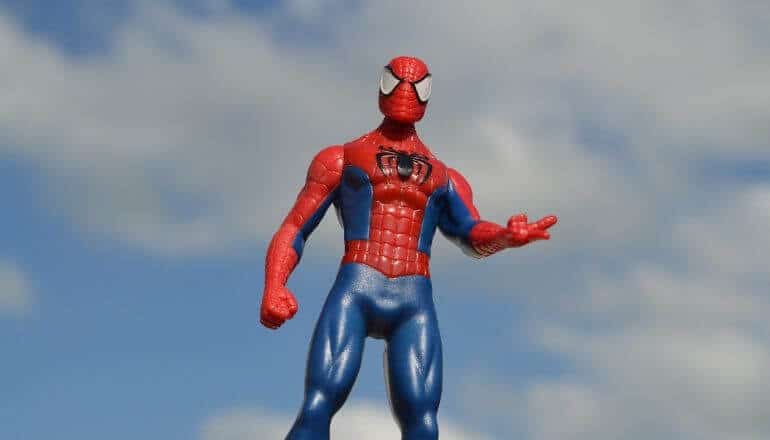 #3 How Do You Grow Your Toy Business? Content, Content, Content. It really is that simple. You want to create as much good content as you possibly can.
And when you get tired of doing it. Create some more. Then when you start to make money. Get someone else to create it for you. You need to be thinking about what direction your next article, your next 10 or 20 articles are going to go and get them out as soon as possible without compromising the quality of those articles.
Take as long as you need to write them but always be creating or working on some aspect of your business.
#4 Should You Choose One Type To Start With? — I think it is crucial that you start with a single type of toy when you are starting out a new blog. Remember, the content determines your niche or micro-niche.
In fact, I would niche down as far as you feel comfortable when starting a new toy blog. Your traffic will not be very good early on regardless of your micro-niche. But smaller less competitive keywords give you the best chance to rank for some of these toy-related keywords.
#5 Can You Sell or Promote Used Toys? — Absolutely, you can sell or promote used toys. You just need to be sure to label them as such. Few things will get you in trouble with Amazon faster than selling used goods as new.
Just don't do it. But you can also use affiliate marketing to promote used toys on services like eBay. Just be clear in your promotional content that the item is in, fact, used.
#6 Is Dropshipping Toys Saturated? — That would depend on the individual toy I would suspect. Dropshipping, in general, has lost a bit of its luster recently.
The strategy is sound, it is retail arbitrage on steroids, where you never touch the product. But the shipping times have really started to take their toll on dropshipping. Toys are going to need to get to their destination in days not weeks as many are going to be for holidays and birthdays.
There is no faster way to piss off a customer than having it take weeks to get their kid's gift if you were not clear about shipping times. So saturated? A Little. But that is the least of your worries for this niche and that strategy.
#7 Vintage Toys Are A Pain To Sell — I know the lure of vintage toys is huge. They sell for a lot they are very popular and you see some on eBay going for ridiculous amounts. But they are a pain in the butt.
You need to know everything about each individual toy to get an accurate price for it. Is this a rare variation? Is the box in good condition?
Is it opened? And on and on. Whether it is worth the hassle is up to you to decide.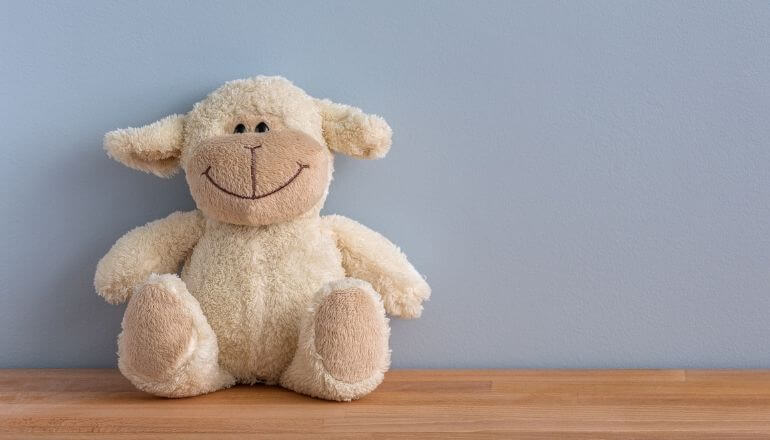 #8 Know Your Target Audience — I cannot stress this enough. If you start a blog and your audience likes a certain thing. Then focus on that thing. If your action figure blog is G.I. Joe heavy but your occasional Star Wars article is bringing in the traffic, switch it up.
Expand your offering in the area that is working for you at that time. don't abandon the other areas but be sure to service your audience first. They are ultimately what is going to determine the success or failure of your blog or Youtube channel.
#9 Find Places To Sell Toys Near You — No one said you have to do all your business online. If you have swap meet or garage sales or any other local store or place to buy and sell toys then you should definitely look into it.
If you can get full price locally there is no reason to send your items through Amazon.
They will take their cut and you will get far less than you would if you sold locally. Some areas will have vintage toy shops that you can sell to. Pawnshops will work as well, provided you have products with good value. Just be sure to get top dollar for your goods.
#10 Affiliate Marketing Still Works Great For Toys — As mentioned before affiliate marketing is still a great way to make money online for just about any niche. Especially toys.
Toys have such a large price range. form just a few dollars to hundreds that you can easily find readers in each price range. This is ideal for an affiliate marketing niche. you want to try and have products for a wide range of customers.
The only downside to the toy niche is that there are limited affiliate programs to choose from. The big boys have really consolidated all the power in this niche so you have to be resigned to using Amazon or Wal-mart for most of your promotional material.
It is not the end of the world. The commission is just a little bit subpar and Amazon's reputation somewhat makes up for that shortcoming. Lastly, the cookie for Amazon is sitewide. So people go for your toys and you get credit for anything they but.
---
The Big Finish
The Toy Niche.
Building an online business that makes you feel young again. That makes you remember why you fell in love with these toys in the first place. Not a bad way to earn a nice income. All you have to do is take those first steps.
Those are the most difficult ones. Those are the ones that only the brave take. Are you willing to commit yourself each and every day to building yourself a toy business online? To crafting content and doing the little things on your website to make it the best it can be?
I already know the answer and so do you. This is your time to shine. To make a name for yourself in the niche you love.
Don't go it alone. Get the best learning tools and community to help you build your online dream. Check it out here.
---
Thanks for visiting and have a wonderful day.