This article may contain *affiliate links. Please see our affiliate disclosure for more details
In this article, we are going to tackle 5 micro-niches for the domestic cat niche. Here's the thing about micro-niches. Some of them may look ridiculous as a subject. But they are every bit a valid and profitable as any other niche.
The goal is to find a way to help someone with their problem. That can include helping them find ways to groom their cat better or find the best food for their kitty.
It is all valid content. So let's help you find a way to create a profitable blog using one of the cat-based micro-niches.
There Is Just Something About Owning Your Own Business. Being Your Own Boss. Building Something From The Ground Up With Your Own Hands. Especially When It Is This Easy To Get Started.
---
The Cat Food Niche
It may seem a little weird to write about cat food, but it can certainly be lucrative. Everyone needs to feed their can and many people are looking for advice on what to try. This is where a good cat blogger comes in.
Recommend products that your own cat uses and seems to enjoy and build up a relationship with your audience through that shared experience.
Even if the subject might seem trivial it is still a very important one and a very profitable one.
Just look at the money being thrown around buying up pet food companies. General Mills paid 8 billion for Blue Buffalo according to this story from Bloomberg. That staggering amount is only the tip of the iceberg for this niche.
Breaking into the highly competitive pet food niche or the pet niche, in general, is tough for a new blog.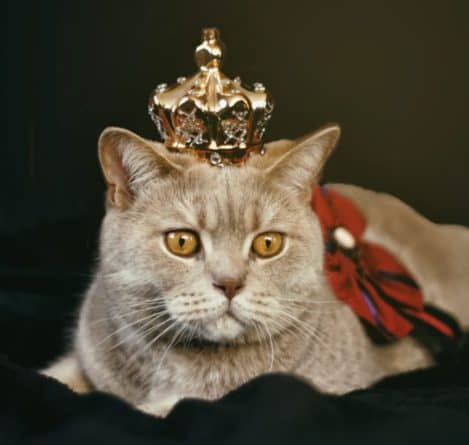 But by going through the smaller, less competitive micro-niches, such as cat food, a blogger can set themselves up nicely for future expansion.
How to Monetize the Cat Food Niche
So how do you generate content for the cat food niche? Taste-testing is probably out of the question, although that would make for some pretty great Youtube content.
Reviews of the product based on ingredients and how its made, price and other similar factors.
You could also have your own cat taste test the food and see how they like it. But I would definitely check with your veterinarian before feeding your cat a new food every meal.
In, short there are a few ways to generate content for the cat food niche and some of it may be very compelling.
But another way that you may consider for your blog is the prepare your own meals for your cat approach.
Adding this technology to the reviews of store-bought food could really generate some great content for your blog.
Especially if you make a video about the preparation and recipes of the home-made cat food. Not only is the content interesting it is valuable as well.
Some Domain Suggestions (Available as of Publication)
catsgottaeat.com
kittygotfood.com

mybestcatfoods.com

kittyeats.com
Affiliate Programs for Cat Food Niche
Healthy Pets — A large retailer that has a vast selection of products for cats, including all types of healthy foods. Good all-around affiliate program to have for any pet niche.
Petco — Another all-around pet niche affiliate program. One of the larger pet superstores, they have just about every cat food item imaginable.
Young Again Pet Food — A pet food store that sells its own branded cat food. They specialize in high-meat protein meals as opposed to a lot of grain and carbs in other cat food.
Amazon Associates — This is one affiliate program you should have regardless of niche. It could be added to each and every micro-niche on the list but I'll just stick it here and be done with it for this article.
---
Cat Accessories And Collars
The cat collar micro-niche is actually a sub-niche of the cat accessories micro-niche. That's a lot of niches for one sentence.
Anyway, cat collars are becoming more of a status symbol for people's cats and they are willing to spend a great deal of money on these lovely neck items.
You can find many one-of-a-kind cat collars and accessories at various places around the web.
The niche is much smaller than the dog collar niche, but if you were to combine the two you would have a great little micro-niche to earn some income from.
Overall, this niche is got to be a little low on the income scale by itself, so I would recommend pairing it with another similar micro-niche to start out with and expanding from there.
Some Domain Suggestions (Available as of Publication)
purdykitties.com
designercatcollar.com
ultimatecatdiva.com
pimpmykitty.com
Affiliate Programs for the Cat Collar Niche
The Cat Grooming Niche
The cat grooming niche is a potential gold mine for a new blog. Not only can it produce a bit of income on its own but it can easily be expanded into wider cat-related topics very easily.
From cat clothes to cat health they all can be incorporated into a blog about cat style and grooming.
This niche lends itself well to making videos showing off the latest styles for your cat and demonstrating the latest grooming ideas to your audience.
With videos becoming more and more important in blogging this day, picking a niche that is naturally visual is an added bonus.
However you decide to incorporate this niche into your business, the amount of potential content is staggering, from the massive amount of products that could be reviewed to the aforementioned demonstration videos, this niche alone could produce hours of great content for your audience.
---
Some Domain Suggestions (Available as of Publication)
thegroomedkitty.com
thegroomedcat.com
awellgroomedcat.com
suavecats.com
Affiliate Programs for Cat Grooming Niche Niche
Only Natural Pet — This affiliate has a ton of grooming items for your cat. They are a must-have for this micro-niche.
Petco — Pet superstore with a boatload of grooming products. A great partner to have for any pet niche.
Pet Care Supplies — Plenty of great grooming products to review and promote. A good varied affiliate to have at your disposal.
---
The Cat Healthcare Niche
Healthcare, in general, is an enormous niche and one of the most profitable around. Cat healthcare is no exception.
People are willing to spend almost anything to keep their beloved cats healthy. And a good affiliate marketer can help them do just that.
Remember the first job of an affiliate marketer is to help their readers. The sales and commission are secondary.
This is doubly true for any health care based micro-niche. You have to be absolutely sure of your information.
If your research leaves you with questions about the healthcare product or service then do not pass it along to your audience.
If you recommend a stuffed animal and it falls apart after a month, the reader will be mad but no one was really hurt.
Choose Your Research Wisely
If you build the trust of your readership and give them bad health information from an unreliable source the ramifications could be much, much worse. Only use big reliable sources and well-known affiliates for this delicate niche.
For the cat health niche, you could break it down even further and focus on one or two pervasive cat ailments and become the authority on them.
Providing your readers with a reliable source of new information for the particular ailment.
Or you could broaden out the niche and just focus on general cat health. The Best way to clean your cat's teeth, something along these lines. Either way the potential for income is going to be pretty good, especially with the number of affiliate programs available.
This micro-niche could easily be expanded into other cat-related niches, like food or grooming. you could also expand it into other healthcare niches for different pets if you wanted to approach it that way.
The bottom line is, once you get a foothold and gain more insight into pet healthcare, in general, you can take this niche to incredible heights and earn the income that comes along with it. Just keep creating that helpful and compelling content you have inside you.
Some Domain Suggestions (Available as of Publication)
ourhealthycats.com
ourhealthycat.com
kitty-health.com
happyhealthykitty.com
Affiliate Programs for the Cat Health Niche
---
The Cat Toys Niche
Cat toys in another great niche to start in. There are a huge number of toys and scratch posts and all manner of other entertaining products for your audiences' cats to play with.
These products should be pretty easy to promote and have a fun flavor to them.
This niche also lends itself very well to the video format. Showing yourself playing with your cat is a great way to engage with your audience while at the same time promoting the toy or toys that you want to recommend to them. It is a fun and interactive way to develop content for your blog.
The number of toys that you could review for content alone would give you hours of stuff for your audience to read.
Content development is something most bloggers do not consider when looking for a niche. But the easier the content is to create. The more fun you'll have to create it.
And the far less burned out you will get after creating a lot of it over time. It is important to really feel good and have fun writing a blog or that negativity could start to seep into your writing for your audience to see.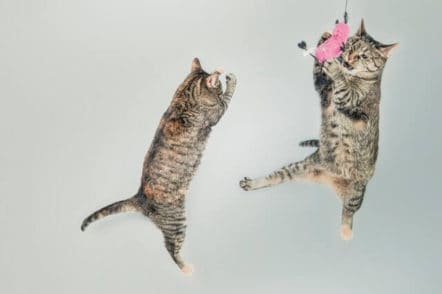 Some Domain Suggestions (Available as of Publication)
kitten-toy.com
toysforkitty.com
purrfectplaything.com
allthekittiestoys.com
Affiliate Programs for the Cat Toys Niche
Petco — Pet superstore with a good selection of cat toys and scratchers.
Muttropolis — a Decent selection of cat-related toys and entertainment. A good partner to have in this niche as their prices tend to be a bit higher.
eBay — Always good to have for any niche, but particularly for pet toys, find unique and interesting items here.
---
The Big Finish
There we have it. 5 great micro-niche ideas to break into the larger cat niche or even a place to start for a blogger with their eyes on the remarkably profitable overall pet niche.
Start small and expand is the best way to approach affiliate marketing and any one of these micro-niches will give you the chance to do just that.
It all comes down to the quality of your content, of course. But all of the aspiring cat bloggers out there have already got that and maybe just needed a little idea to get started.
Hopefully, this helps you get your cat blog off the ground. All of these niches can generate a little income on their own but they will really start to shine as you expand them into other micro-niches that compliment them.
Good Luck with however you decide to approach it. Pick the angle that is best for you and the audience you want to attract and then go get it. You got this.
You have got the passion to write, why not put it to use and make some a nice sustainable income online.
Starting a blog using this or any of the other great niche ideas can catapult you into financial security.
Don't go it alone. Get the best learning tools and community to help you build your online dream. Check it out here.
Thanks for visiting and have a wonderful day.