This article may contain *affiliate links. Please see our affiliate disclosure for more details
Hello everybody and welcome back to another edition of our ongoing look at some great affiliate programs that you can use as alternatives to the major I feel it's out there like Amazon Associates.  In this article, we're going to be taking a look at a very specific Micro Niche in the beauty niche.  In this case, we're going to be looking at some of the best mineral makeup affiliate programs out there.
These are a little bit more specific than your general makeup affiliate programs in that they are part of a growing trend of organic mineral-based beauty products that seem to be very popular right now and for the foreseeable future. It is possible that you could build your entire Beauty Niche website around just these mineral-based cosmetics and not expand out into the larger cosmetic or make-up niches.
However, you always have the opportunity to expand out whenever possible even if you start in a very small something it's like mineral makeup.  As a result of this being a fairly small Niche, they're not going to be a huge number of dedicated mineral makeup a fill it out there feel free to fill them in with more General beauty or makeup Affiliates if they fit into your overall strategy.
There Is Just Something About Owning Your Own Business. Being Your Own Boss. Building Something From The Ground Up With Your Own Hands. Especially When It Is This Easy To Get Started.
---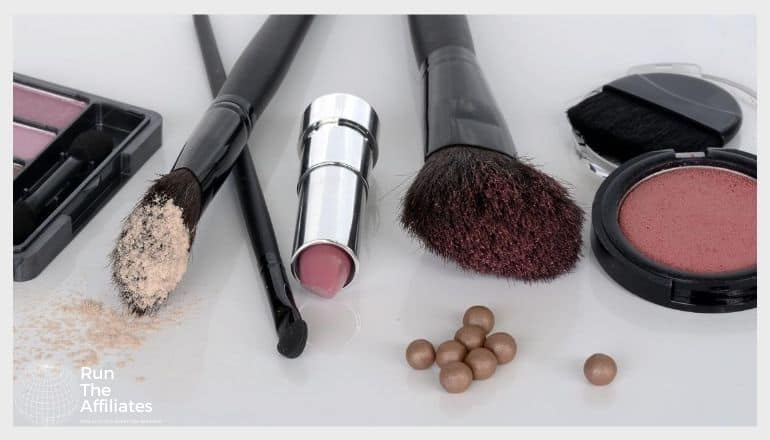 Check Out These Mineral Cosmetic Affiliate Programs
---
CLOVE + HALLOW Affiliate Program
Commission: 20%
Tracking Cookie: 60-days
Auto-Approval: No
Affiliate Niche: Mineral Make-up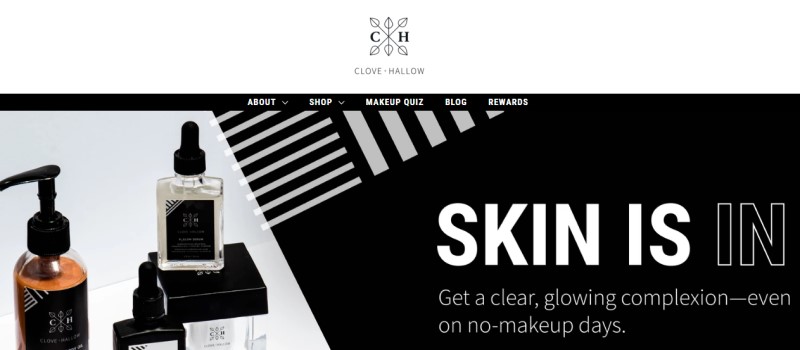 CLOVE + HALLOW has a fairly extensive line of reasonably priced cosmetics for you to promote on your general makeup site, but they would work even better on an organic or mineral make-up niche site. They marry the power of botanical ingredients with science and cutting edge technoloigy to produce safe and effective beauty products.
The affiliate terms just make this partner even more appealing. They offer a 60-day tracking cookie duration which should do very nicely for your bottom line by increase the conversion potential of this affiliate. The commission is as robust as you are likely to find in the mineral make-up niche. They offer an incredible 20% commission on sales made through your affiliate links. It all adds up p to one of the most appealing mineral makeup partners that you will find on our list.
---
Youngblood Mineral Cosmetics Affiliate Program
Commission: 8%
Tracking Cookie: 30-days
Auto-Approval: No
Affiliate Niche: Mineral Cosmetics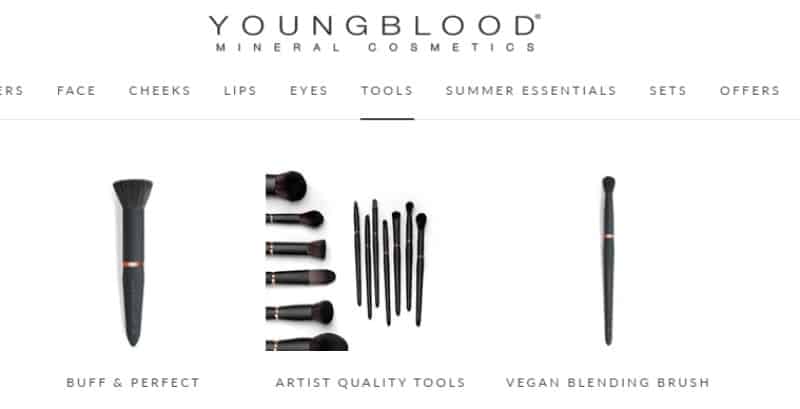 Youngblood has a pretty robust line of mineral cosmetics for you to promote. They have your standard beauty products for eyes, lips, cheeks and face. Foundations, concealer, blush, lip gloss, eye shadow and mascara, plus everything else you would expect from a top cosmetics affiliate partner.
A solid 30-day tracking cookie and an 8% commission round out the Youngblood Mineral Cosmetics partner program. While they won't set the world alight the affiliate terms should be more than adequate to build a solid affiliate foundation with this partner program.
A very good option for your mineral make-up niche site and one that can from the foundation of your entire affiliate strategy with the right promotion and as long as your audience responds well to their products.
---
All Natural Collection Affiliate Program
Commission: 12%
Tracking Cookie: 45-days
Auto-Approval: No
Affiliate Niche: Mineral Make-Up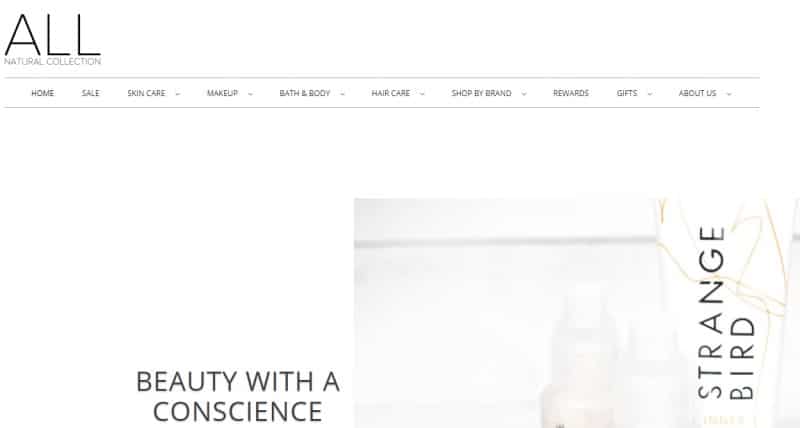 All Natural Collection has a tagline that states "Beauty With A Conscience". Their product line reflects this mantra and if your cosmetic niche site lines up with that sentiment then they could be a great option for your affiliate strategy in a make-up niche or sub-niche. They make a great alternative to Amazon Associates based on their commission and tracking cookie and the products look to be of the highest quality.
All that is left is for you to run some tests with your audience to see if they respond to this line of products and then it's off to the races with your affiliate niche site.
The compensation offered by the All Natural Collection Partner Program is pretty great. They have an above-average 45-day tracking cookie that should result in a higher conversion rate due to the length of the tracking cookie. The commission is also top-shelf. They offer their affiliate partners a 12% commission on qualifying sales. Any double-digit commission is a great sight to see in affiliate marketing and this is no exception.
---
Affordable Mineral Makeup Affiliate Program
Commission: 20%
Tracking Cookie: Not Listed
Auto-Approval: No
Affiliate Niche: Mineral Make-Up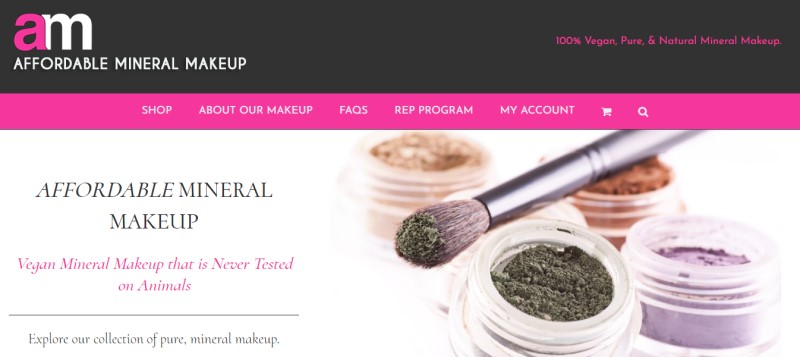 Affordable Mineral Makeup has reasonably priced "100% Vegan, Pure, & Natural Mineral Makeup" for you to promote on your cosmetics niche site. While the individual prices might not be as high as some affiliate marketers would like, the variety will lead to decent sized orders that can become quite pricey and result in a good sale a good commission.
You'll find a nice selection of some of your more typical cosmetic items, such as…
FOUNDATIONS
EYESHADOWS
FINISHERS
BASE MINERALS
BLUSHES
The tracking cookie information was not readily available at the time of publication so be sure to ask about it when you sign up for this affiliate partner. The commission, on the other hand, is listed at 20% making it one of the finest affiliate commissions on our list and one of the best in the entire cosmetic macro-niche.
---
Alima Pure Affiliate Program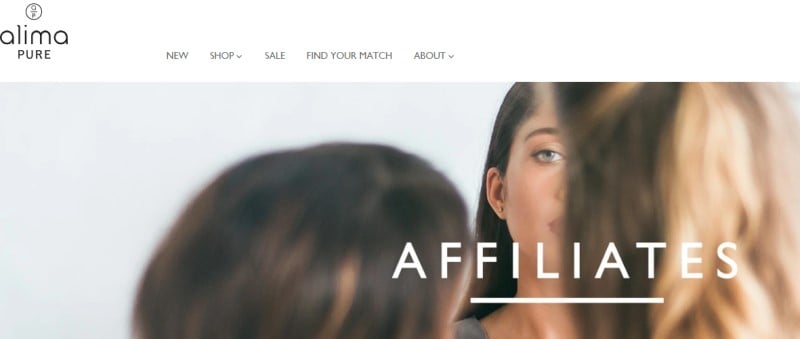 Alima Pure is a great option for organic mineral make-up for you to promote. They have all the standard cosmetics from lip gloss to concealer making it a good option for just about any beauty niche or general cosmetic niche site.
I couldn't find any information about the affiliate commission or the tracking cookie. My guess is that they are part of the PepperJam Network Profile for Alima Pure. I simply don't have access to them but if you are a member of Pepperjam you can check onthem before you decide on joining.
---
ASDM Beverly Hills Affiliate Program
Commission: 20%
Tracking Cookie: 60-days
Auto-Approval: No
Affiliate Niche: Cosmetics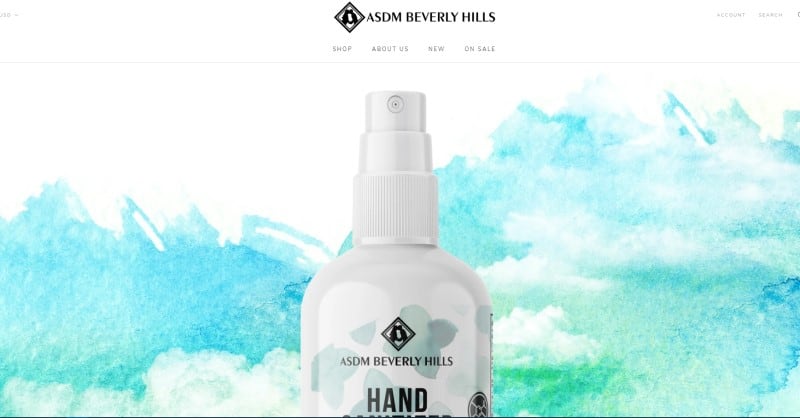 ASDM Beverly Hills has a variety of skin-care and beauty products that you can promote on your niche site. While it might be a bit of a stretch to call them a mineral makeup affiliate they do provide a good array of products vital to a good beauty niche site and as a result, I think they deserve a spot on our list.
Here Are Some of the cosmetic products you can expect to promote when you join…
Anti Aging
Antioxidants
Chemical Peels
Cleansers & Toners
Dry Skin
The affiliate terms are wonderful for the ASDM Beverly Hills partner program. They offer a 60-day tracking cookie and a 20% commission that can go up to 30% is certain criteria are met. Be sure to ask about how you can get to the type line commission once you join their partner program.
---
Wrapping Up These Mineral Make-Up Affiliate Programs
That brings us to the end of our look at these mineral makeup affiliate programs. While they're only about a half-dozen or so to choose from on our list there are quite a few others out there that might work for you however some of them have gone offline and it no longer available so you have to be very cognizant of that if you decide to search around on your own.
You can always use larger cosmetic affiliate programs, like Sephora for example, as they'll probably have some categories or products for mineral makeup and cosmetics. The Affiliates on this list are primarily dedicated, with a couple of exceptions, to mineral makeup. this makes them ideal candidates for your Niche website because they are so focused on exactly the topics that you want to discuss if you're operating in the mineral makeup niche.
Ultimately it's up to you how you deploy these mineral makeup affiliates but, in general, they can work very well on their own or as part of a larger cosmetic affiliate strategy.  The most important thing to remember is that the products that you're promoting must connect with your audience in order to get the conversion rate you need to be successful in affiliate marketing.
Don't go it alone. Get the best learning tools and community to help you build your online dream. Check it out here.