This article may contain *affiliate links. Please see our affiliate disclosure for more details
Hello everybody and welcome back for another look at some affiliate program alternatives that can help you break away from the low commission and short cookies of Amazon Associates and similar affiliate programs. In this article, we will be taking a look at a smaller sub-niche of the enormous travel niche. Travel accessories is the niche in questions and while it is a sub-niche it is large enough to be a profitable niche site subject in its own right.
For the sake of our list, we are not including luggage or backpack affiliate programs as they have their own lists and are a separate micro-niche in my estimation. Think of these travel accessories and more personal items that make your travels much more comfortable both in transit and once you arrive at your destination. There will of course be some crossover between luggage and travel accessories but that is not the focus of this article.
There is going to be some cross over with everyday accessories so you could use these affiliate for a much broader array of niche sites above and beyond simply travel accessories. The travel pillows could be a great option for a sleep oriented site and some of the smartphone travel accessories might make sense for a tech blog, for example. Enough of that though, you came for the affiliate programs, so let's get to them.
There Is Just Something About Owning Your Own Business. Being Your Own Boss. Building Something From The Ground Up With Your Own Hands. Especially When It Is This Easy To Get Started.
---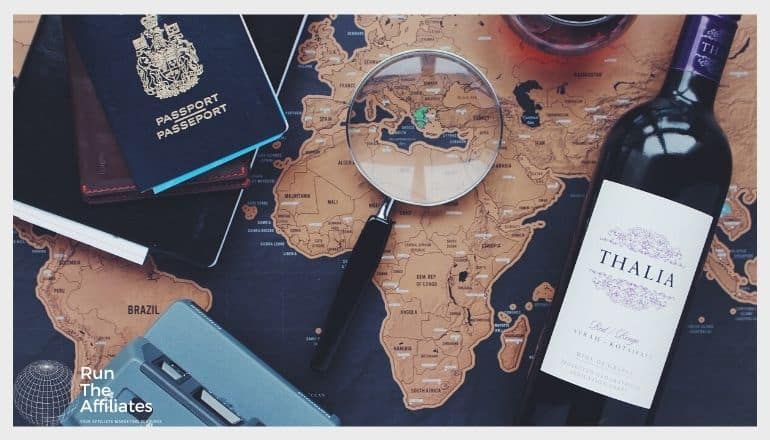 Check Out These Travel Accessories Affiliate Programs
---
Infinity Pillow Affiliate Program
Commission: 10%
Tracking Cookie: 90-days
Auto-Approval: No
Affiliate Niche: Travel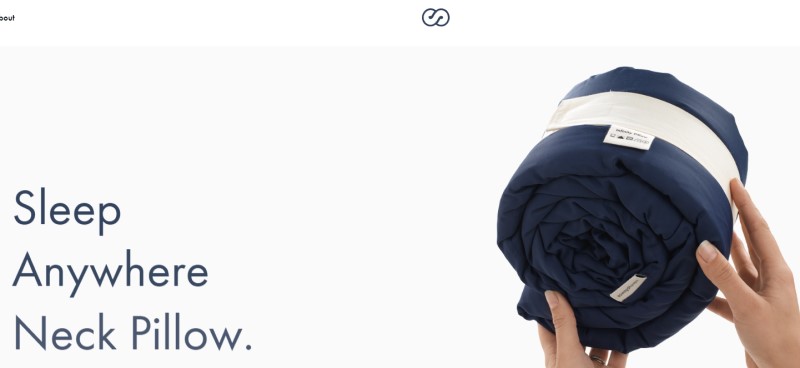 Travel Pillows are going to be one of the most prevalent travel accessories that you are going to be promoting. There are hundreds of styles and types and just about every travel or travel accessory affiliate is going to have one in some form or fashion. Which brings us to our first entry on this list, Infinity Pillow. They offer, what they refer to, as the sleep anywhere pillow. This makes it ideal for those cramped flights or passenger seats on a long trip. They also have some other products like bamboo face masks, but the pillow is what you are going to be promoting the most. This affiliate could also be used as a pillow affiliate program for that type of niche site as well.
The commission and the cookie are pretty good as well. They offer a 90-day tracking cookie to their affiliate partners, which will certainly help with the overall conversion rate. The commission is a solid 10% which will turn those conversions into a decent amount of profit for your niche website.
---
SholdIt Affiliate Program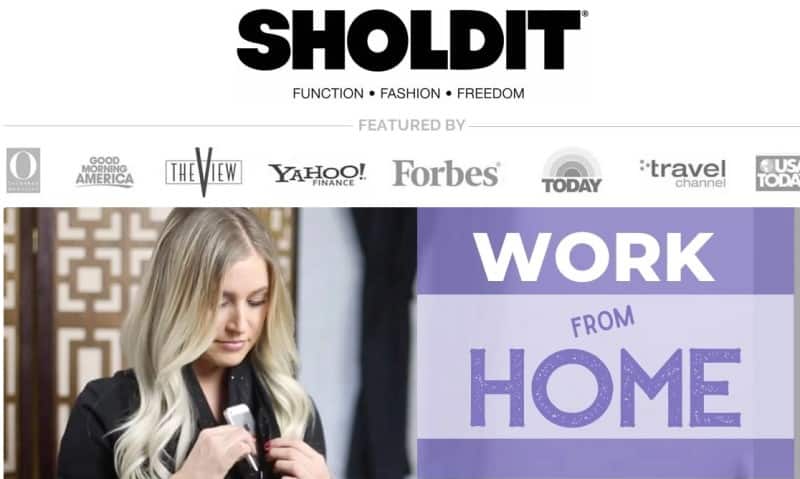 SholdIt is an interesting travel accessory product. It is a pocketed infinity scarf that can be used in a variety of ways. It is a unique product and one that might need some explaining if you choose to promote it on your travel niche, or any niche, website. Doing research for this article, I am not sure what to make of it other than to say it looks pretty interesting. You'll need to use your experise in the niche to determine if it fits with your specific audeince.
The affiliate terms are less nebulous than the actual product. They have a standard 30-day tracking cookie, which should work well for these relatively inexpensive products. The 10% commission will be a nice boost to your website earnings if you can get some of these product converting. As mentioned they are not the most expensive products so you will need to sell more than a few each day to make it a really profitable affiliate. I think this partner would be best used paired up with some other affiliates that have a more robust product line-up.
---
Bullbird LLC Affiliate Program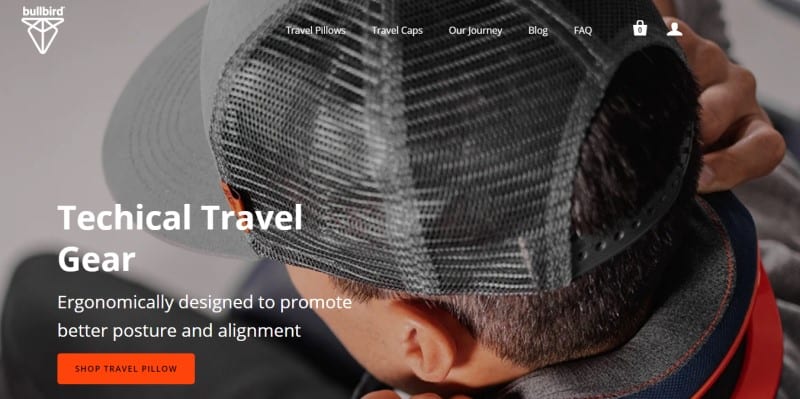 Bullbird is another very nice travel accessories brand to have in your affiliate stable. They only have a few products so it would be best deployed alongside larger affiliates with more options but you can do very well promoting their travel pillows and caps. The caps have a sleep mask built into them so you never lose it. It is interesting stuff and could add a nice bit of diversity to the products you promote on your sleep blog or travel niche blog.
The affiliate terms are pretty straightforward. A standard 30-day tracking cookie starts things off and the affiliate commission lands at 15% making is one of the better commissions for the entire niche. The terms are good but it will come down to how well the products resonate with your audience to determine the overall effectiveness of this affiliate program.
---
Tenikle, LLC Affiliate Program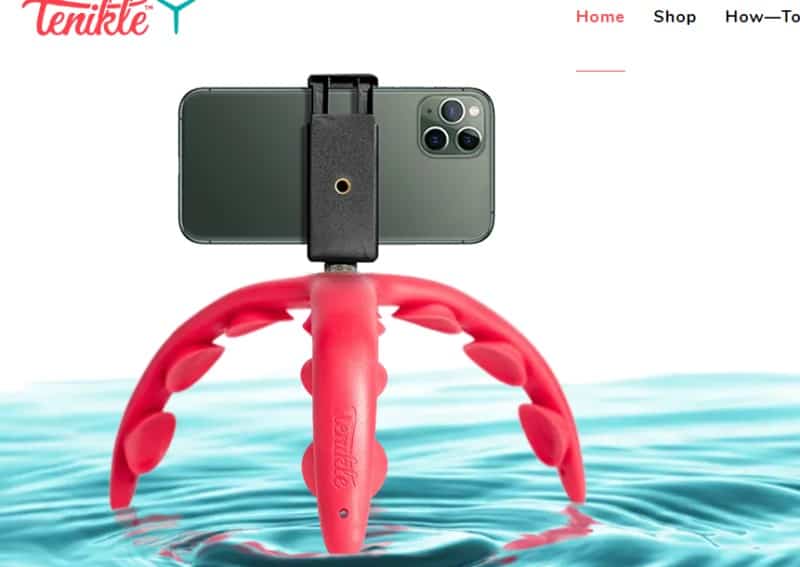 Tenikle is The Portable Octopus Mount that can be used for a variety of travel applications. From holding your GPS on a road trip to being used as a selfie stick, this is a versatile piece of travel kit. However, this is about the only product that this affiliate has to promote, a few color variations and some mounting accessories is about all there is to promote with this affiliate so it would be wise not to base your entire niche site around this one affiliate. Used with other partners, this could be a very nice affiliate to add to your existing partners.
The commission is where this affiliate partner really shines, however. They offer an extremely generous 20% for their affiliate partners. The tracking cookie weighs it at 30-days which should work fine for products in this price range. The only real issue with this partner is a single product nature. If your audience doesn't like the octopus mount then the whole affiliate partner is going to be worthless for your business.
---
Fuse Reel Affiliate Program
Commission: 10%
Tracking Cookie: 14-days
Learn More About Fuse Reel Here
Auto-Approval: No
Affiliate Niche: Tech Accessories
Join The Fuse Reel Affiliate Program Here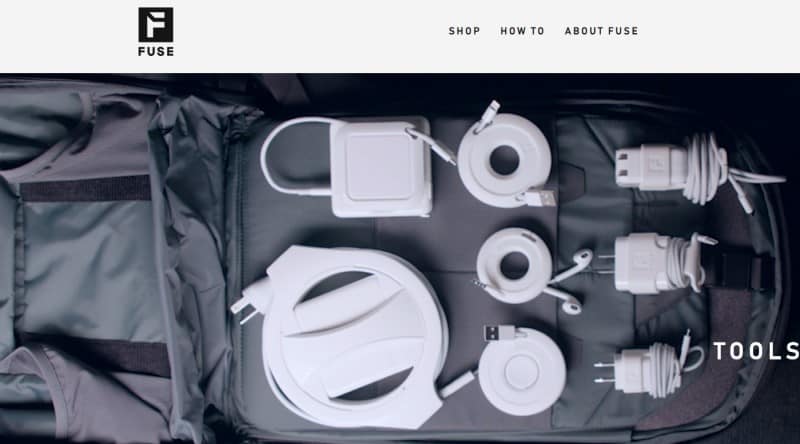 Fuse Reel offers a variety of cord storage solutions that work for a tech niche website or a travel niche blog in equal measure. They have solutions for popular Apple products that make storing and travel with your various cords and adapters easy and convenient. this is a good affiliate to use alongside other travel accessory partner programs.
The affiliate terms are pretty good for this affiliate partner. the commission is solid at 10% and should produce some very nice affiliate commissions for your promotional work. The tracking cookie is a little bit lower than usual at 14-day, but it should also be acceptable for these types of products as they are not overly expensive
---
Gravity Blankets Affiliate Program
Commission: 3%
Tracking Cookie: 45-days
Auto-Approval: No
Affiliate Niche: Blankets

Gravity Blanket has some nifty little blankets that you can take on your travels or use at home making it a good affiliate partner for a home decor or sleep niche site as well as a travel site if you promote their more travel-oriented products.
The tracking cookie is solid at 45-days. The affiliate commission is on the low side, there is no getting around it. At only 3% you are going to need a pretty good conversion rate to make it worth your while. That said if your audience starts to like the brand and their products the lower commission won't matter as much. I would recommend that you run some tests with this affiliate program and see how well it does for your niche site.
---
Mulberry and Grand Affiliate Program
Commission: 5%
Tracking Cookie: 30-days
Auto-Approval: No
Affiliate Niche: Accessories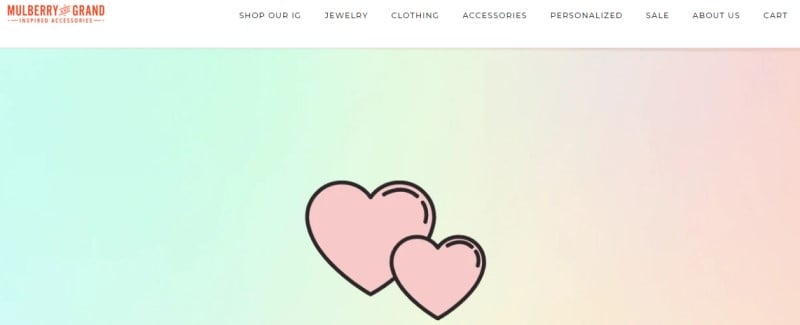 Mulberry and Grand have a pretty decent selection of travel accessories for you to promote. In addition, they have other products like clothing and jewelry that might work in some non-travel related niches. I think this affiliate could work well in a travel niche setting if you pair it up with something a little more travel-oriented as their accessories selection is not the biggest.
The best option for a travel niche site are some of these products…
TOTES
HANDBAGS
POUCHES
WALLETS
It is pretty close to travel luggage but these are more personal so I thought they would be a great addition to this list of travel accessory affiliates.
The Affiliate terms are reasonable for the Mulberry and Grand Affiliate Program. They offer a standard 30-day tracking cookie duration and a 5% commission for their affiliate partners. The commission is fine but a little on the average side. I like to see at least an 8-10% commission for these types of affiliate but that is not always possible so you have to make due and try to get a higher conversion rate with your audience.
---
ARI JOGIEL Affiliate Program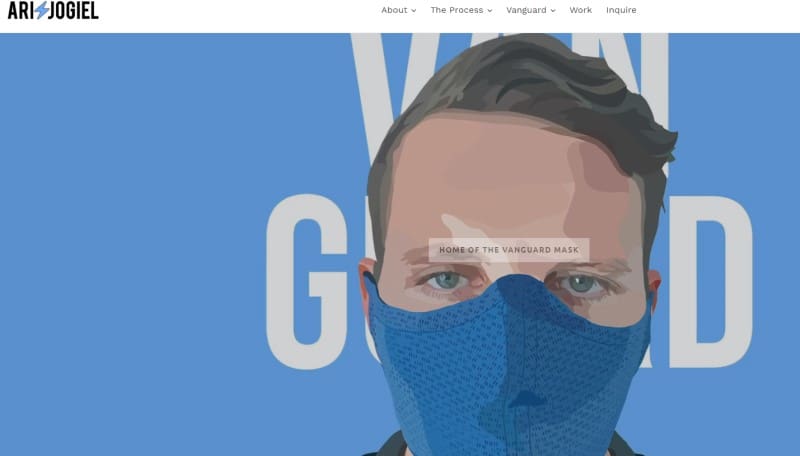 It is a sign of the times that a mask is going to be a required travel accessory. So it goes to reason that we need to have at least one mask affiliate on our list. In this case, I chose Ari Jogiel, a Los Angelos based company that produces the vanguard mask. If you are a travel niche post-2020 you are going to want to have at least one of these types of affiliates for your audience to consider.
The terms are pretty good as well. They offer a 10% commission on all qualifying sales made through your affiliates and a 30-day tracking cookie to boot. Solid terms that can earn you a nice little income if your audience responds well to this partner.
---
WILLOW OF LONDON Affiliate Program
Commission: 20%
Tracking Cookie: 90-days
Auto-Approval: No
Affiliate Niche: Tech Accessories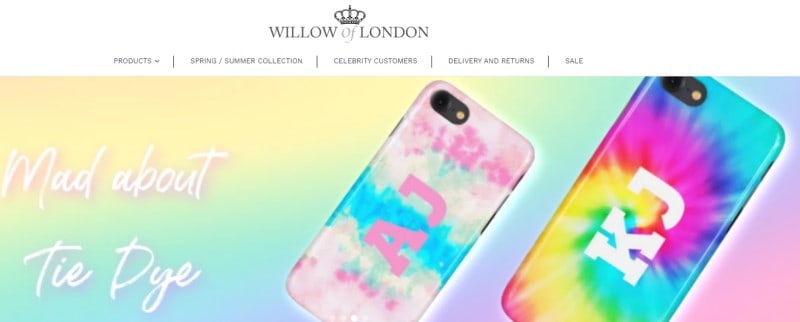 I am including this affiliate into our list of travel accessory affiliates because of their custom phone cases. They do have other products to promote that you could use in the travel niche. These include…
TABLET CASES
LEATHER GOODS
LUGGAGE AND ACCESSORIES
PERSONALISED AIRPOD CASES
PERSONALISED AIRPOD SETS
The end result is an affiliate that is equally at home in the tech niche as it is in the travel accessory niche.
The commission and the cookie are pretty great with this affiliate partner. They offer a 90-day tracking cookie giving you plenty of time to make a sale and get a commission. And that commission is one of the best on our list. It weighs in at 20% for qualifying sales made through your affiliate links. As long as you can get a good conversion rate you should be very happy with this affiliate partner.
---
PERPETUAL SHADE Affiliate Program
Commission: 8%
Tracking Cookie: 30-days
Auto-Approval: No
Affiliate Niche: Sleep Masks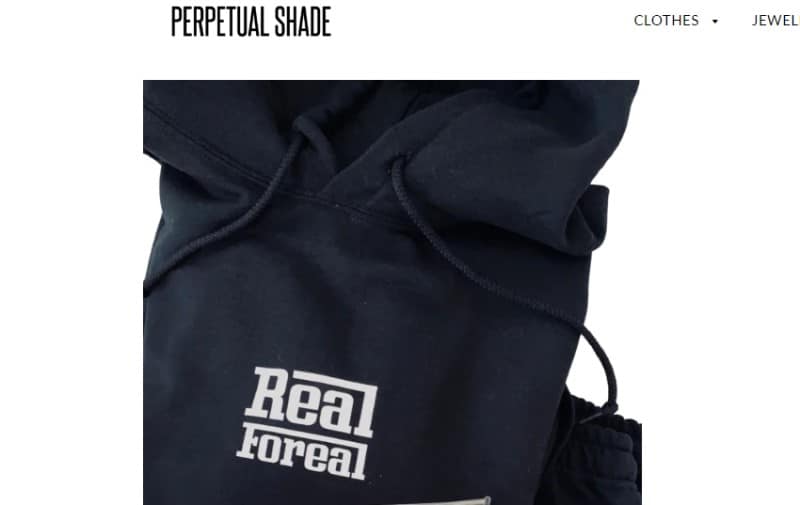 Perpetual Shade makes our list because of their luxury face masks and sleep masks. Both of these types of masks are a great addition to any travel accessory site and you will probably want to have at least a few options to promote. This is mostly a sleep mask company up until recently when they added face masks, but both work for a travel niche site.
The tracking cookie is 30-days, which will work just fine for this affiliate and the commission is 8%. A solid if unspectacular affiliate commission that can still earn you a nice income with a decent conversion rate.
---
Wrapping Up Travel Accessory Affiliate Programs
That wraps up our look at some of the best travel accessory affiliate programs currently out there. This is a pretty nebulous set of products that could be incorporated into a variety of niches, but I feel are particularly suited for a travel niche site and specifically a travel accessory website or blog.
I hope you find something that can help move your travel site forward and open up some new monetization options for your business. Find a few that you like and run some tests to see how well they perform with your specific audience and then let them loose a start bringing in that passive income.
Don't go it alone. Get the best learning tools and community to help you build your online dream. Check it out here.