This article may contain *affiliate links. Please see our affiliate disclosure for more details
Hello everyone and welcome back. Today we are going to be taking a look at a very specific micro-niche in the large and profitable art niche. Metal art is the subject, large or small metal art is a unique and rewarding art style that is somewhat underrepresented in general art blogs. But that only means there is a great opportunity for an aspiring entrepreneur to build a dedicated metal art blog or website.
Can You Make Money Selling Metal Art With Affiliate Marketing? The simple answer is yes. Not only can you make money selling your art but you can earn commissions on everything you use to make it. From the metal to the paint you use to finish the piece of art there is money to be made above and beyond just the piece of art itself.
There Is Just Something About Owning Your Own Business. Being Your Own Boss. Building Something From The Ground Up With Your Own Hands. Especially When It Is This Easy To Get Started.
---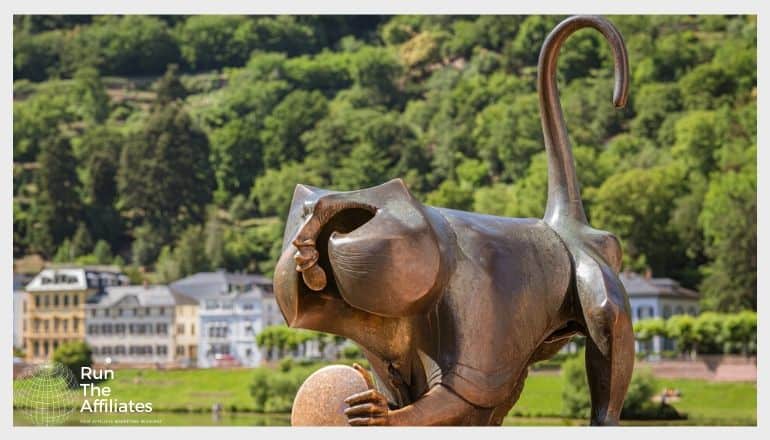 Building Your Metal Art Blog
The traditional way to make money with all forms of art is to create it and then find an avenue to sell it. That is a good business model and one that you will want to pursue just about any art niche. But if that's all you do then you are leaving a lot of money on the table. That's Where Affiliate Marketing comes in. And that's is where you are going to build your business. We will take a long look at where to publish your content, what types of products you will be looking to promote, and how to monetize your metal art blog. Let's get right to it.
---
Starting Your Metal Art Niche Blog
Content Content Content. That is the way to start your metal art niche blog. Find 30 to 50 topics and start writing (or filming, but we'll get to that). It really is that simple to get started with your affiliate marketing business. Grab a domain and web hosting and start publishing. Note that I said "simple, not easy". The truth is that preparing 30 or so pieces of content is a daunting task, especially if you are just starting out.
Writing it takes time, filming and editing it takes time. Truth be told the first pieces of content that you develop are going to be bad. Not good. It is the same for almost everyone in every niche. The key is to push through and you will get better and better at it until you are very good at writing metal art content or creating useful metal art videos. You just have to get started.
Domain And Web Hosting
I mentioned web hosting and a domain earlier and these are really going to be the foundations of your written blog. Even if you are making most of your content on YouTube a website is a good idea to have. You can use it as a hub for your business and part of your overall ecosystem for your metal art brand.
I Find Bluehost to be the best web hosting for your niche blog. But there are dozens if not hundreds of options available, choose one that meets your budget and does what you need it to do.
As for a domain, this is your address online. Your domain should be a reflection of your overall business. It doesn't have to be the exact same as the title of your website but it should be close to it. Choose the dot com version of the domain if at all possible and find something that is memorable and not too long.
YouTube As An Alternative
YouTube is a great alternative to a blog for someone working in the metal art niche. Starting a YouTube channel is free, although you will need equipment for filming videos with audio. But your first videos can be done with your phone and as you start to make money you can upgrade the equipment as needed.
While it's true there's a lot of money to be made in almost any Niche on YouTube I feel like it's a little bit overrated at this point. A lot of the authority and expertise requirements that they have on websites they simply don't have on YouTube right now. They were almost certainly be added to YouTube videos at some point and that is going to really start to hamper a lot of the YouTube videos based in healthcare and money and other niches like that but metal art should be relatively unaffected by it because it's not really a "your money your life" type of niche.
---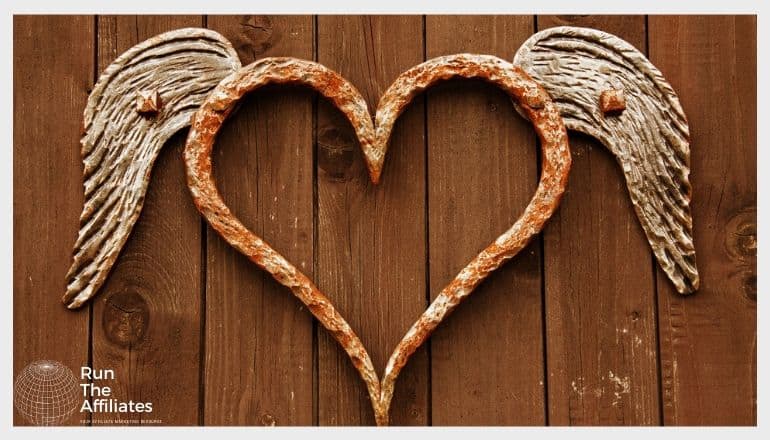 Products To Promote In Your Metal Art Blog Content
Remember each and every product that is relevant to the metal art niche has the potential to be its own content. Review everything that you need to make a piece of metal art. If you use paintbrushes to pain the piece of art then there should be a review of the best brushes and a top 10 list of them as well. The same goes for aluminum sheets or metal punches or any other tool that you use to build your works of art. It is all potential review and list content.
Here are some ideas of the types of products and content ideas that you use to promote affiliates within your blog or video content. There are thousands of other items you could turn into metal art.
Boxwood Tool Sets
Hole Punch Pliers
The Best Nuts And Bolts For Metal Art
Metal Punch For Beginners
Double Ended Stylus
Wrench's and Drills For Tool Specific Metal Art
In addition to the review and list posts, you will want a good amount of informational posts explaining how everything works. These posts will vary depending on your audience. A beginner audience means you will need a lot of content explaining basic ideas and concepts for metal art a more advanced audience might need more templates and tutorials on how to build more advanced metal art.
It is up to you to figure out the exact needs of your audience as a whole and give them the content they want so that they will keep coming back for more.
---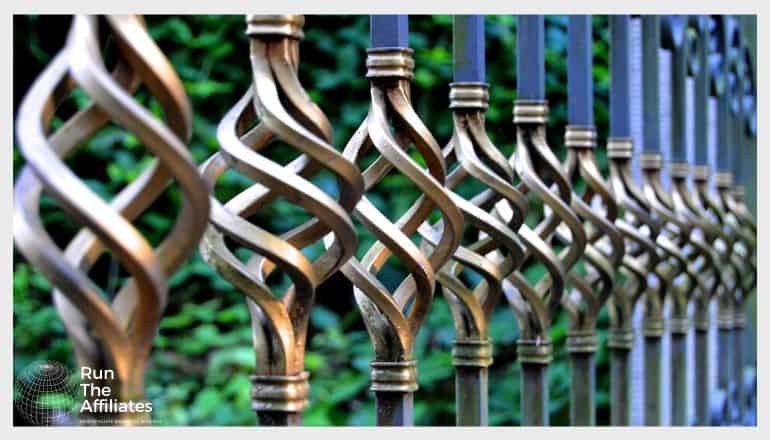 Monetize Your Metal Art Website
There are a few ways to monetize your metal art niche website or YouTube channel but I am going to narrow it down to the 3 most common forms of monetization for this type of niche site. You can always sell your own metal art pieces to add a bit more income to your overall business.
Affiliate Marketing With A Metal Art Niche Blog
Metal Art specific affiliate programs might be a little hard to come by but you can always improvise. You can incorporate power tools affiliate programs as well as general art supply affiliate programs into your overall affiliate strategy. An affiliate program from the like of Lowes might be a great option for your hardware and metal needs. Conversely, an art affiliate like Arteza might work best for the art supplies you need to complete your works of metal art.
You can also use large affiliate programs like Amazon Associates for many of the products although their commissions are considerably lower than most other affiliate programs. Etsy also has an affiliate program that might be of use in this niche.
Advertising On Your Niche Blog
Most ad networks are pretty good about matching your content with their ads. However, metal artwork is a pretty specific niche so don't be surprised to see some general art advertisements as well and some general interest adverts to round out your blog's advertising. You can place ads yourself but it is much easier to let the ad networks pick the ads and most of the placements for those adds on your website. Adsense has an auto-ad feature and most other networks have similar offerings.
Metal Art Info-Products
Info products have the potential to be one of the most lucrative forms of monetization on your metal art Niche blog. The amount of content that you could produce in addition to your regular blog and video content is pretty vast. Whether it's something as simple as an e-book based on your experiences as a metal artist or if you wanted to build an entire tutorial series on how to construct a variety of pieces of metal art there are a multitude of opportunities for an info product in this particular niche.
Info products are always a little bit tricky and should be left until your audience has had a chance to grow since the conversion rate of most info products is much lower than your typical affiliate marketing products. In other words, you need a good amount of traffic to make an info product profitable from the get-go. It is, however, something to keep in mind for a year or so down the road once you get yourself established.
---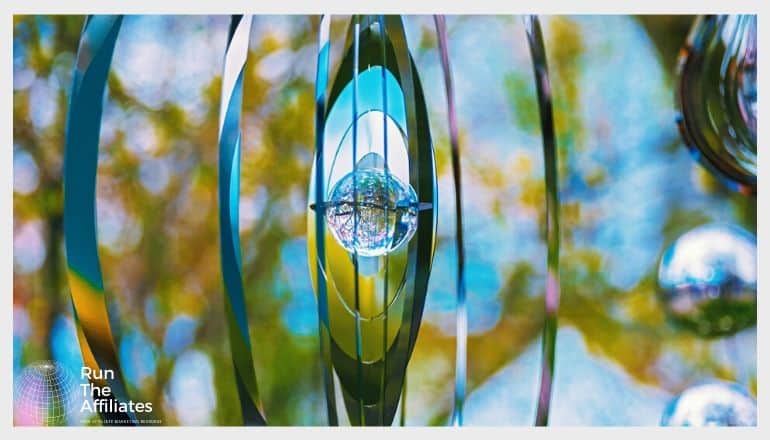 Metal Art Related Questions
Here are a few metal art niche related questions that I can across in my research for this article. There are plenty more questions to be had but these are some very general ones.
Can You Sell Your Own Metal Art?
Selling your own metal art is a great way to supplement your income from affiliate marketing. In essence, you are getting a commission on the tools and materials you used to make the art piece and then you get more money from selling the art piece itself. It is a win-win. There are quite a few places you can sell the finished art online. Building your own Shopify-type store is one option, websites like Etsy offer you a chance to sell your art through them, for a fee of course.
Can You Use Common Metal Tools For Metal Art?
You can use anything made of metal for metal art. It is not just forming and bending metal into the desired shape. A piece of metal art can be old wrenches fashioned into a piece of art or an old drill bit set made into a sculpture. There are really very few rules when it comes to metal art other than they be metal.
What Types Of Metal Are Used In Metal Art?
As long as the metal isn't toxic, anything can be used. Aluminum is popular for punched metal designs and artwork. Copper is a favorite for many statues, the Statue of Liberty is one of the most famous examples of copper metal art. Steel and iron are also used, especially for tools made into metal art. It really is only limited by the imagination of the artist.
You can see metal art everywhere if you look for it. Often times they are practical items that you might not consider art but there is an artistic quality to the frames of metal benches and fences, street lamps and signage. And of course in the pieces of metal art that you are going to produce for your metal art niche blog.
---
The Wrap
That concludes our look into the wonderful world of the art niche, the metal art niche specifically. Like many other art niches, metal art has the potential to be a very profitable endeavor.
Multiplied by the fact that this is not your typical mainstream art style and you have a great opportunity to create a written blog in the metal art niche as well as a great video blog or YouTube channel built around this fantastic art form.
So get started as soon as possible and start bulding something truly special. Doing something you love and putting a few extra dollar in your pocket is a great feeling. Given time and effort you can turn those few extra dollars from a side hustle into a full time income that can give you the freedom you deserve.
Its all in your hands now.
I wish you the best of luck. Thanks for stopping by and have yourself a wonderful day.
Don't go it alone. Get the best learning tools and community to help you build your online dream. Check it out here.
---