This article may contain *affiliate links. Please see our affiliate disclosure for more details
Smartphone accessories are among the most popular customization items for your smartphones. Taking your personal smartphone above and beyond simply being a different color is something that can be a great niche for an aspiring blogger.
There are all manner of accessories that have good potential to enhance your smartphone niche website by giving your audience a place to express themselves and customize their phones as they see fit.
The cell phone accessory affiliate programs aren't meant to replace your primary smartphone affiliate partners, they are there to complement them and open up potential new revenue streams by bringing a variety of customization options into play.
From protective cases to screen guards and skins, smartphone customization is a great way to increase your profits.
Clever content that is built around these smartphone customization options and their corresponding affiliate programs is can be used to enhance your overall affiliate strategy and is a great way to add variety to your smartphone niche site.
Here are some of the best cell phone affiliate programs currently out there that you can use to maximize your niche blog.
There Is Just Something About Owning Your Own Business. Being Your Own Boss. Building Something From The Ground Up With Your Own Hands. Especially When It Is This Easy To Get Started.
---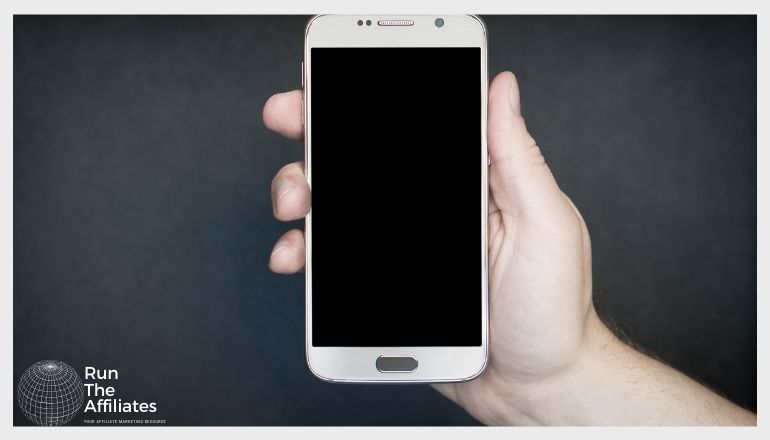 ---
Catalyst Affiliate Program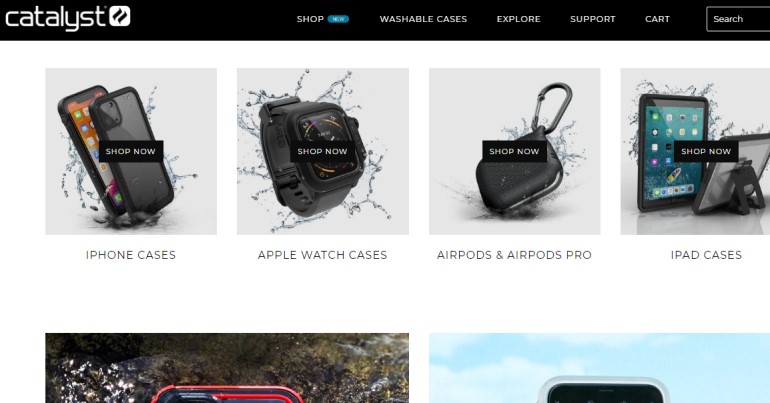 Catalyst is a smartphone accessories provider that focuses on waterproof cases for Apple, Samsung, and Google products. Basically, they have the major phones covered and have some good looking and functional cases for you to promote on your niche site.
The great thing about this partner program is that you can easily work it into a variety of other niches. A beach niche site would benefit from a waterproof phone case affiliate, as would an outdoor niche site or a watersports niche site. If you are in a niche that could benefit then this is definitely a good partner to consider.
The Catalyst Commission And Tracking Cookie
The tracking cookie is a 30-day duration. This will give you a full month from the time someone clicks your Catalyst affiliate link and make a purchase while still giving you a commission for your work.
This is typically the standard cookie duration and works well for most affiliates, especially ones that don't have high ticket items. The prices for the Catalyst products tend to be under $100 dollars for the most part so the 30-day tracking cookie should be great for all the affiliate marketers out there.
The commission is a solid 10%. A double digit commission is always welcome and should give you the opportunity to earn a nice profit per sale. As mentioned The waterproof cases from Catalyst are under $100 for the most part but you can easily get $3-$8 per sale with the 10% commission.
So only a few a day will help build a significant amount of profit especially when paired with other products and affiliate programs.
Why Promote Catalyst?
Catalyst is an all-around excellent affiliate program. They have a solid commission and tracking cookie as well as a good product line-up.
If you can find relevant content to place your affiliate link into then you can do quite well with its partner on a smartphone-focused niche site, especially one focused specifically on smartphone customization.
Like many other affiliates on this list this one is best deployed as a support partner. Basically you will want to pair it up with a few other smartphone affiliates in order to cover a broad swath of smartphone products.
---
Ringke Affiliate Program
Affiliate Commission: 8%
Tracking Cookie Duration: 30-days
Auto-Approval?: No
Affiliate Niche: Smartphone Customization
Join The Ringke Affiliate Program Here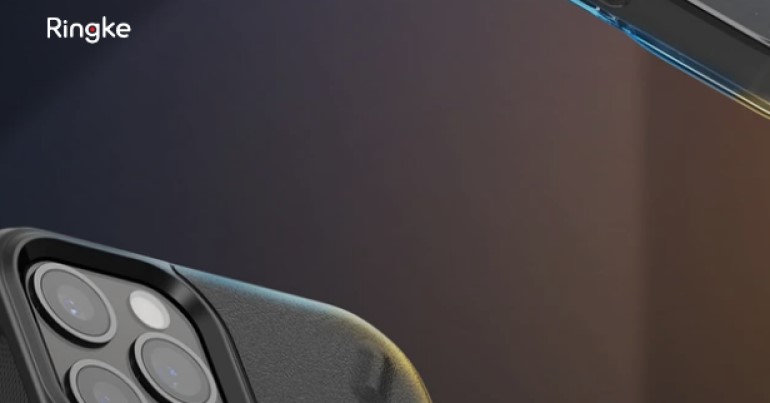 Ringke Has a huge collection of smartphone cases screen covers and other accessories for just about every major smartphone out there. They have hundreds of different products that you can promote whether your site is focused on Galaxy or iPhone or  Google phones they probably have something for your audience. 
In addition to smartphone accessories, they do have some wearable accessories for products like Apple watches. Keep in mind that this is an accessory affiliate and not one that sells the actual phones or Electronics.
The Ringke Commission
The cookie duration for this affiliate program is a standard 30-days. This gives you plenty of time to promote their products and still get credit for the commission.
Typically the higher price the products for promoting the longer the track and cookie need. Nothing from this affiliate strikes me as particularly a high-ticket so 30 days should work is just fine.
The commission is a rock-solid 8%. It's approaching that covered a double-digit mark but not quite hitting it. However, I think it is pretty consistent with most of the other cell phone accessory affiliate programs on our list.
The 8% commission is well above what you would get from Amazon Associates and could be a good option for quite a few affiliate marketers out there.
Why Promote Ringke?
I think the biggest reason to promote this affiliate program is the number of accessories in the form of cases and screen covers and similar products that they have for you to promote.
Don't get me wrong the Philly terms are pretty good as well they have a  good 30-day duration cookie and I saw at 8% commission but overall the products are going to be the most important factor for this affiliate partner.
If you can get your audience on board with this affiliate program I start putting it into good content with a solid traffic flow then you should do pretty well with this affiliate program.
---
Casetify Affiliate Program
Affiliate Commission: 10%
Tracking Cookie Duration: 45-days
Auto-Approval?: No
Affiliate Niche: Smartphone Accessories
Join The Casetify Affiliate Program Here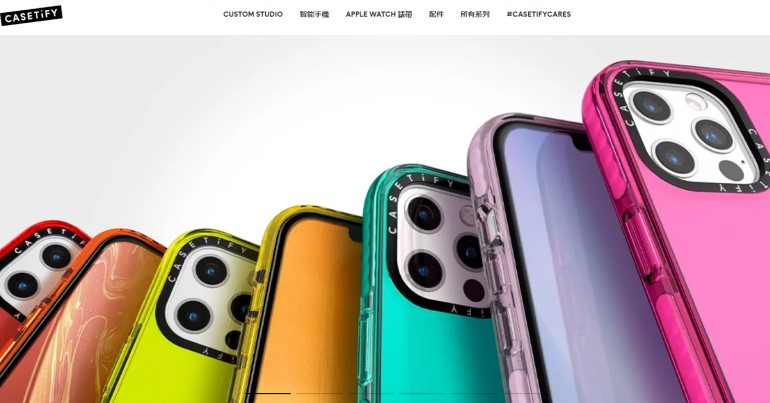 Casetify is a smartphone accessories store that focuses on interesting and artistic designs for their smartphone cases. People love to customize their smartphones so having a place for them to buy unique and interesting covers is a great option to expand your monetization options.
The Casetify Commission And Tracking Cookie
The affiliate terms are pretty nice for this partner. They offer a 45-day tracking cookie. The products aren't that expensive but it is still nice to see a longer duration tracking cookie even for low-priced products.
The result is that the tracking cookie duration won't really effect your conversion rate in any meaningful way. Moving on the commission.
A 10% commission is what is on offer from Casetify. Anytime you see a double-digit commission for a physical product affiliate program you are doing well for yourself.
You still need to maximize the traffic and conversion rate to get the most out of a 10% commission but when you do get sales it will translate into a decent commission per sale.
Why Promote Casetify?
The number of accessories they have is pretty impressive and should be a great option for many affiliate marketing businesses in the smartphone niche.
The affiliate program is hosted on the Avantlink affiliate network, which is one of the more reputable networks out there so you can promote with confidence.
Overall it is a good package for affiliate marketers and one that you should consider if you are in a relevant niche.
---
Otto Cases Affiliate Program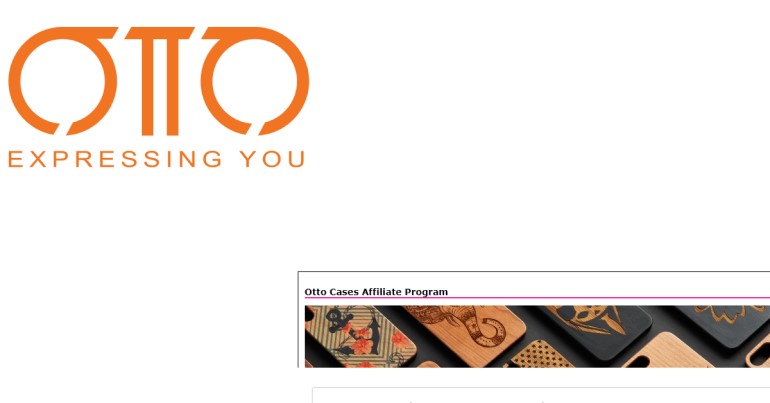 This is one of the coolest affiliate programs we have on our list. They have your smartphone cases covered like many of the other Affiliates but their cases are made out of wood.
This gives him a unique look and feel and gives you something to really dig into when you are developing content to promote these products.
You can come at it from an angle of being a green product or an environmentally conscious product or simply a cool-looking customizable case that is going to be very unique for your audience to purchase.
Whichever way you look at it it's a fantastic option and something that is definitely going to expand your monetization option because of how unique and interesting the products are.
The Otto Cases Commission And Tracking Cookie
Let's start with a tracking cookie duration. It is a spectacular 90-day duration. This is going to give you three months from the time someone clicks on your link to the time they make a purchase and you will still get a commission for that referral.
It's always nice to see a tracking cookie that goes above and beyond for the types of products that you want to promote. This affiliate tracking cookie definitely does that it should help your conversion rate in a very positive way.
 Moving on to the commission it is probably the best one on our list. Weighing in at a massive 20%,  it is certainly an eye-catching affiliate commission and one that you really have to consider if you are an irrelevant Niche for this affiliate partner.
The amount of income that you can generate with a 20% commission is phenomenal. Amazon would give you one to 3% 4 similar items so you can see just how lucrative a 20% commission can be when you compared to some of the other Affiliates out there.
Why Promote Otto Cases?
The wooden cases are a pretty unique product and they are the biggest draw for this affiliate partner. A close second is the phenomenal affiliate commission and a fantastic tracking cookie.
To be honest this is one of the best affiliate programs I have seen in quite some time and great for this niche. The only issue is that the appeal of these cases might not be as widespread as you might line as an affiliate marketer.
But that aside if you have a niche site that could use a cell phone affiliate partner this is one you really want to consider and test out because it is outstanding.
---
Caseco Inc. Affiliate Program
Affiliate Commission: 5%
Tracking Cookie Duration: 90-days
Auto-Approval?: No
Affiliate Niche: Smartphone Cases
Join The Caseco Affiliate Program Here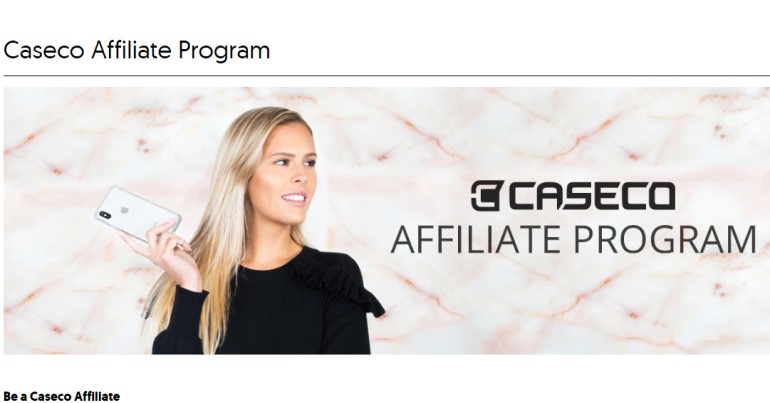 Caseco is more of a traditional accessory affiliate partner. They have all the accessories for most major brands and models of phones. I think this affiliate would work great as you go to solution for more standard cases and accessories.
Here are some of the product categories that you can expect to promote on your niche site through Caseco Inc.
Cases
Screen Protectors
Wireless Chargers
Car Mounts
Chargers & Cables
This is probably the best direct competition for Amazon Associates and your will get a much better cookie and commission from Caseco Inc to boot. Let's take a look at the cookie and commission now.
The Caseco Commission And Tracking Cookie
The tracking cookie duration is an exception at 90-days. It will provide you with plenty of time to make a referral and get credit for the commission and should benefit your conversion rate quite well.
The commission is solid if a little on the low side. It is still higher than Amazon associates but less than some of the other affiliates on this list. Still, it should be just fine for most affiliate marketing professionals out there.
Why Promote Caseco?
They have everything you need from a smartphone accessory partner. All the cases and accessories for the biggest names in smartphones. A good solid affiliate partner that is going to have what you need when you need it.
Throw in the great cookie and decent commission and you have an affiliate program you can build your niche site around.
---
The Wrap Up
That brings us to the end of our look at these fantastic smartphone accessory affiliate programs. I think the most important thing that I want to stress is that these are not a replacement for your smartphone and partner programs.
You were still going to need those affiliate programs in order to promote the actual phones themselves these are simply the accessories and cases and a way to get a larger variety of customization options for your smartphones. 
 the key here is to find the customization products that are going to resonate the most with your specific audience. If you have a particularly environmentally-conscious audience then you might want to look at an affiliate program with wood smartphone cases.
 It's important to match up your specific audience with the good affiliate program that they are going to respond well to and ultimately lead to a solid conversion rate for your online business.
Don't go it alone. Get the best learning tools and community to help you build your online dream. Check it out here.
Thank you for stopping by and have a wonderful day.