This article may contain *affiliate links. Please see our affiliate disclosure for more details
Sometimes you come across a unique and interesting affiliate program that doesn't easily fit into a well-defined niche. That is just what we have with the Legacybox affiliate program.
It sounds like it should be a subscription box service, but what it is, in reality, is a neat service that takes your old videos, VHS tapes, audio files, and photos and digitizes them so they can stand the test of time.
I am sure there are other similar affiliates out there, but this is the first one that I have come across so I thought it would be interesting to take a deeper look and give it a bit of the review treatment.
They have a suite of services that you can promote to anyone who wants to preserve their physical media memories and a good set of terms for aspiring affiliate marketers out there.
By promoting their products with affiliate links you can earn a commission for anyone who uses those links and then make a purchase at Legacybox.
We'll check out how the commission and cookie stack up, the types of services they offer, and what niches might be the best for this affiliate partner.
Let's get into it.
There Is Just Something About Owning Your Own Business. Being Your Own Boss. Building Something From The Ground Up With Your Own Hands. Especially When It Is This Easy To Get Started.
---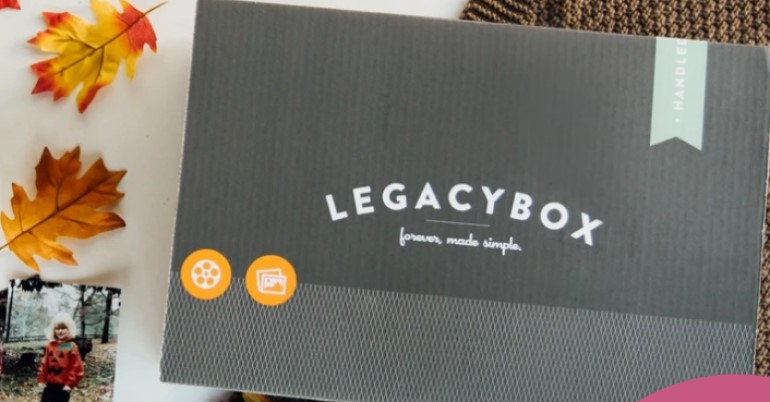 ---
The 10% Affiliate Program Commission
The commission is very good for this affiliate program. When you add in the cost of some of their products the 10% commission looks even better. Some of their digitization products can run well into the hundreds of dollars.
Their top tier premium services run $549 and $1099. It would only take one or 2 of these a day to make a huge amount of money with this affiliate program.
It's not quite that easy because you will need a good amount of traffic to get 2 + conversions a day given the niche nature of this affiliate program. They do have some lower-cost items as well so you can market this partner to a wide range of income levels.
The lower cost items also work great with the 10% commission you will jest need more sales which should be expected given the price difference.
The Tracking Cookie Duration
Moving on to the tracking cookie duration. Legacybox offers a pretty standard 30-day duration. Normally this would work fine for most affiliate out there. But they do have some high-ticket items would benefit from a longer tracking cookie.
When you are to deal with 500+ dollar products you want as long as possible for your cookie to ensure that you get credit when customers need a longer amount of time to decide on the purchase.
The majority of you sales will be the lower priced products so it won't be a huge problem but you might miss out on some commission on the larger sales from time to time with this cookie duration.
---
Legacybox Products
Basically, this is a single product affiliate program although they have a few different variations on their digitization service. These products range from ~$60 all the way up to ~$1100.
That is quite a price variation. Essentially the difference in these products s the amount of media that you can digitize. The top-tier gives you the option to digitize 40 films or a ~1000 pictures.
It is a lot of money but you do get a lot in return. Still, this is not really what you want to focus your promotion on. High-ticket items tend to have a much lower conversion rate.
Getting one of these top-tier referrals every once and a while is your best bet. In between, you should be getting quite a few sales of their $60 product which translates into about a $6 dollar commission per sale.
This is where the real money is made in affiliate marketing. Getting those $5 to $10 commissions and stacking a few of them each and every day. Before you know it you are hitting $100 dollars a day collecting $5 a pop with each referral.
As a result I would try and focus most of my content on their lower priced offerings and let your audience decide if they want to upgrade to one of the more expensive services.
---
Best Niches For Legacybox
Finding the best niche to use the Legacybox partner program is a little tricky. As we tackled in the product section this is a digitization service that is going to appeal to a specific set of potential customers.
You could potentially use it on a photo or video niche site but I don't think it is a perfect fit. A scrapbooking niche site would work well if you have some content designed to transition people from traditional scrapbooking to a digital scrapbook.
But it is still not a perfect fit. A niche site designed to help people move their memories over to digital would work well provided you had a great collection of information on how to move various pieces of media over to digital while still retaining quality.
Giving people the option to have it done for the through Legacybox is a great option but would still have a limited appeal. As long as you have some other affiliate that is a little more mainstream then you can do just fine with Legacybox.
I just don't think that they have a broad enough service offering to appeal to enough people to make it an affiliate you can use on its own.
I could be wrong and some of you might be able to maximize Legacybox but for most affiliates, you are going to want to pair it up with other affiliate programs in your given niche.
If you can think of a way to include Legacybox into your specific niche it would certainly add an interesting new monetization option.
---
Closing Thoughts
That wraps up our look at the Legacybox affiliate program. This is an incredibly nique affiliate that is going to have a pretty limited appeal. The commission and cookie are good and the services offered are useful.
The biggest issue is that they offer a pretty specific service and one that is only going to appeal to people who have a lot of physical media in the first place.
I would deploy this affiliate alongside some other relevant affiliate programs in your niche and use this for specific content about digitizing older media.
I recommend this for experienced affiliates who can maximize this affiliate and know how to best promote high ticket items. Best of luck to you.
Don't go it alone. Get the best learning tools and community to help you build your online dream. Check it out here.
Thanks for visiting and have a wonderful day.