This article may contain *affiliate links. Please see our affiliate disclosure for more details
Hello everyone and welcome back to the site. I hope this day finds you all well and I want to thank you for stopping by. Let's dive right into today's topic.
GNC might be one of the most famous supplement brands out there and would make a great addition to just about anyone's affiliate marketing strategy. You can check out our look at the GNC affiliate program here.
But variety is the spice of like and sometimes you need to look past the obvious answer and find some of the smaller partner programs to really make your affiliate niche site stand out. There are dozens of other places to look for supplements to promote on your niche website, YouTube, Pinterest, and Instagram, and any other place you share your content.
So today I thought that I would come up with a list of some of the best alternatives to GNC that you can use and promote on your content. It is by no means conclusive as there are hundreds of supplement affiliate programs out there but these products and companies should get you started.
Some of these brands might not have affiliate programs of their own but you can use third party affiliates like Amazon Associates or Wal-Mart if the products are available on their websites. At the very least you will be able to find similar alternatives to promote at some of these bigger websites.
So Let us have a look at some great brands that you can use instead of GNC
There Is Just Something About Owning Your Own Business. Being Your Own Boss. Building Something From The Ground Up With Your Own Hands. Especially When It Is This Easy To Get Started.
---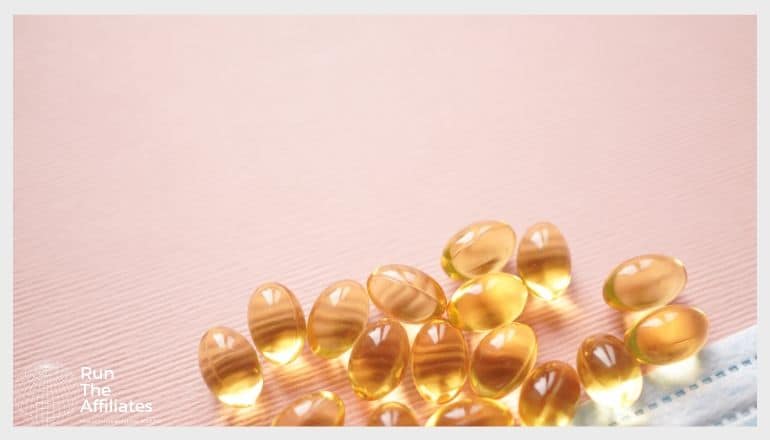 Some Great Alternatives To GNC
---
Vitamin Shoppe
Vitamin Shoppe is probably the most logical alternative to GNC. They are one of the few supplement companies out there that has the size and breadth of the product line that GNC has.
You can check out our in-depth look at their affiliate program right here.
The real issue with using this as an alternative to GNC is the commission that Vitamin Shoppe offers. They only give their affiliate Partners a 1% commission which is pretty subpar and would take a ton of traffic to really make it worthwhile.
But it is still an alternative and if it is a popular brand among your audience than it is one that you should definitely consider using for your Niche business.
---
Pure Formulas
You can get more information about Pure Formulas Here.
Pure Formulas is one of the few supplement alternatives to GNC that can go toe to toe with them. Many of the other alternatives fill in small gaps in the supplement game, but Pure Formulas is large enough to cover just about everything.
They have hundreds of brands and scores of categories for their supplements. Pure Formulas can be the foundation of an entire online affiliate marketing business in the supplement niche.
Plus they have a referral program that is pretty good as well. You can find out more about their partner program here. The highlights include a 4% commission and a 30-day tracking cookie duration.
---
Double Wood Supplements
You can get more information about Double Wood Supplements Here
These supplements are made in the USA and rigorously tested for purity. They have a good lineup of supplements but nothing close to the huge number that GNC carries so it's not a 1 to 1 alternative. But pairing Double Wood Supplements up with another supplement provider would work quite well for an affiliate marketing business.
Double Wood Supplements does have their own referral program. You can find more info about it here. The partner program looks quite good with some favorable terms including a 60-day cookie and a 10% commission.
---
i-Supplements
You can get more information about i-Supplements Here.
Another possible alternative to GNC for your supplement or bodybuilding niche website. They have a good selection of supplements as well as some CBD products. Be sure to check if they sell and ship to the region you are operating in.
i-Supplements has a partner program that you can join so that you can promote their products for a commission. The tracking cookie duration is 90-ays and the affiliate commission is 10% for qualifying sales. I have not found their products available in other places so you'll need to join them in order to promote these specific products. You can learn more about their partner program here.
---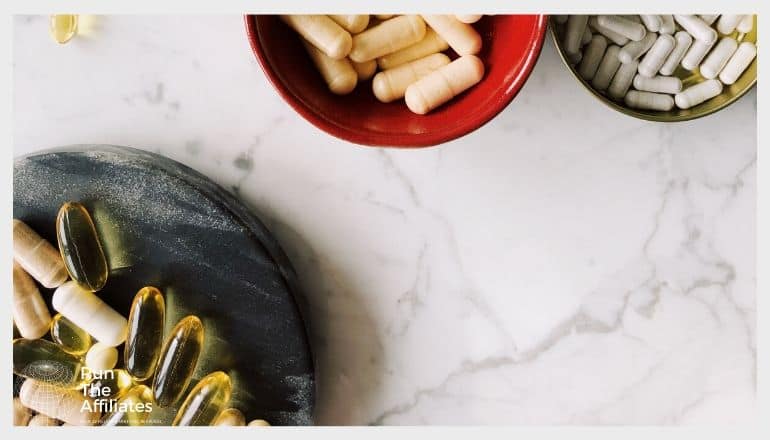 BulkSupplements.com
You can get more information about BulkSupplements.com Here
BulkSupplements.com boasts over 500 supplements for you to use and promote on your fitness or supplement niche website. The sheer number of supplements that they offer make is a very viable alternative to GNC, provided you and your audience like and use the products the offer
BulkSupplements.com does have an affiliate program for you to join if you want to promote their products to your audience. Learn more here.
They also have a separate influencer program for your social media traffic if you would like to use that as well.
---
Sovereign Laboratories
You can get more information about Sovereign Laboratories Here.
Sovereign Labs doesn't have a huge selection of products instead they are focused on Colostrum-LD, Nutritional LD, and Polypeptide LD for their product line. A good addition to many supplement niche sites but the limited product line with limit is effectiveness on its own.
There is a referral program for Sovereign Laboratories as well. The commission is a solid 15% and the tracking cookie is 30-days. A great option to use as an alternative to GNC for some very specific supplements.
---
Thrivous
You can get more information about Thrivous here
Thrivous is another supplement brand that you can use as an alternative to GNC for some very specific supplements. They will certainly not completely replace GNC in your supplement lineup but they can add a bit of variety here and there. Thrivous is mainly focused on Nootropics and Geroprotector type supplements.
The good news is that they have a referral program, so you can monetize your affection for the Thrivous brand if you choose to do so. The commission is 12$ and the tracking cookie duration weighs in at 30-days. Solid terms that can earn you a very nice income either as a side hustle or a full-time income if you build solid content and have patience. You can learn more about the Thrivous Partner Program Here.
---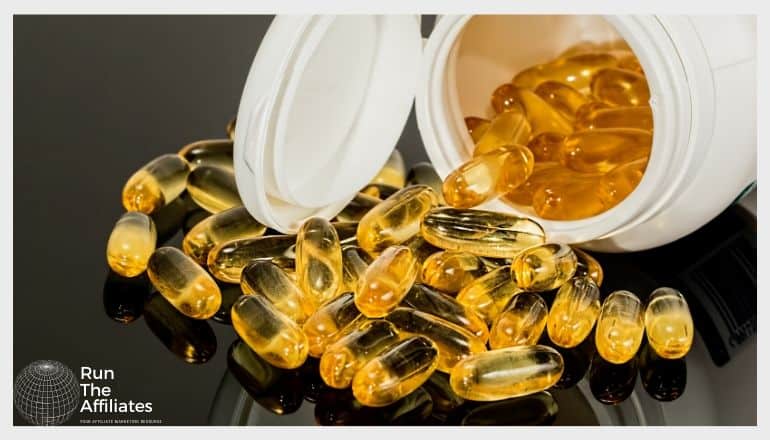 Qunol
You can get more information about Qunol Here
Qunol has a couple of very specific supplements but it is certainly not large enough to completely replace GNC as an alternative. Using is with 2 or 3 other supplement brands that have a larger and broader selection is probably the best way to go about integrating it into your business or social media campaigns.
Qunol does have an affiliate program to join if you are looking to make a little bit of money while promoting their products. They offer a 15% commission and a 30-day tracking cookie. You can find more information about the Qunol partner program here.
---
Herbalife Inc.
You can get more information about Herbalife Inc. Here.
Herbalife is a well-known nutritional supplement company that could be a good alternative to GNC for some businesses. Herbalife has a bit of a mixed history so you will want to do your due diligence.
They operate as a direct marketing company instead of just having an affiliate marketing program that you can use. There are some important differences between the two, including the cost of operation.
Make sure you are comfortable with their policies if you choose to use this supplement brand over GNC or another affiliate partner program.
---
Tropical Oasis
You can get more information about Tropical Oasis Here.
Tropical Oasis is more of a vitamin company than a supplement company which makes it a little bit of a departure from some of the other entries on our list. However, GNC is a huge vitamin suppliers in addtition to their supplements so I thought it prudent to include an alternative that focuses on that side of the business.
Their main focus is the use of liquid vitamins over pills so this brand can fit into some pretty small niches and still be successful when implemented into the right types of content.
As a bonus, they have an affiliate program that you can join if you want to make money while using and promoting their products. They offer a 15% commission and a 90-day tracking cookie. You can learn more about their referral program here.
---
Why Do You Need Alternatives To GNC At All?
It's a fair question there's nothing inherently wrong with GNC or its affiliate program, in fact it's one of the best supplement affiliate programs out there. But you always want to make sure that you have options just in case something happens to your primary source of income.
Just ask the people who were using Amazon Associates as their sole affiliate program when Amazon decided to drop their commissions from 5% to 1% in some cases or 8% to 3% in some cases.
You always want to have options and that's why I think it's important to find Alternatives that you're comfortable with as early on as possible. In this case were looking for alternatives to GNC in the supplement or vitamin and nutrition niches.
There are hundreds of them out there and the ones on this list are just a small selection of that. But these are the brands and products that you want to try and focus on and see if you can integrate them into your content. And then you can go out and find affiliate programs that have these specific products or similar products that you can promote and earn a commission from.
While I try to find partner programs for every alternative that I list that's not always going to be the case. If you find a brand of fish oil supplements, for example, that you think would work well on your affiliate website You want to lend seek out the affiliate program associated with a specific brand.
If you can't find a partner program for that specific product then you want to find another fish oil supplement that does have an affiliate program promote that as long as the quality is similar between the two.
That's the reason you want options. another reason you want options is maybe one affiliate program that you have doesn't have a specific product but your audience keeps asking for it in comments or in email queries that they send you. So you want to go out and find an alternative affiliate program or brand that has those products that your audience wants.
Thanks for stopping by and have a wonderful day
Don't go it alone. Get the best learning tools and community to help you build your online dream. Check it out here.