This article may contain *affiliate links. Please see our affiliate disclosure for more details
Hello everybody and welcome back for another installment of some great affiliate programs to use on your Niche websites to help reduce that passive income that you deserve. Today we are going to be looking at a sub-niche of the hobby industry. In this case, we are looking specifically at RC vehicles. These are going to include RC planes, RC boats, RC trucks, and RC car affiliate programs.
You don't necessarily have to be in the larger RC Niche to make these affiliate programs work. In fact, being in one of the micro-niches like RC planes, and having your content be dedicated solely to that small and itch is probably a great idea, especially if you're just starting out.
The great thing about these RC affiliate programs is that they have a wide range of products for all these little micro niches and even a lot of products based around accessories for RC vehicles. So if you wanted to start a niche website about the best batteries to use for RC cars you could use one of these affiliate programs for that because they do have an extensive selection of top-notch batteries for that type of thing.
While that example might seem like an excessively small Micro Niche it's just an example of how intricate you can get with your content to start to build your traffic moving forward. This list is by no means conclusive. These are just some of the affiliate programs that I thought would work great for an RC niche website. What ultimately works best for you might not be on our list but I hope is gives you a good idea of where to start.
So if you love RC vehicles and you want to let the world know about it and make a nice little profit for yourself on the side then let's jump right into these fantastic RC affiliate programs that you can use for your remote control vehicle Niche website.
There Is Just Something About Owning Your Own Business. Being Your Own Boss. Building Something From The Ground Up With Your Own Hands. Especially When It Is This Easy To Get Started.
---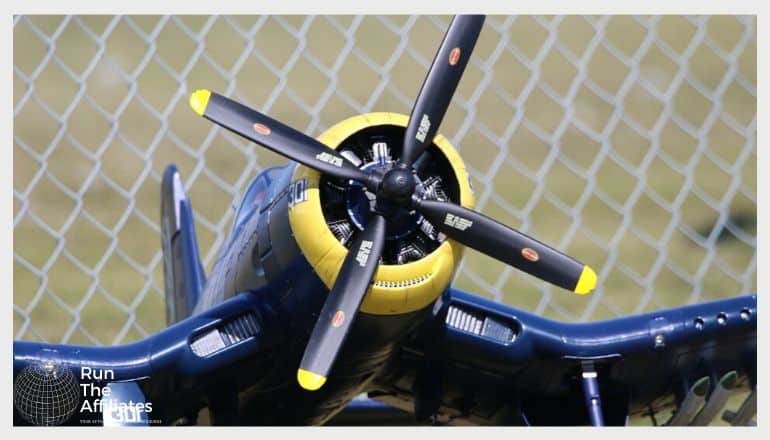 Here Are Some RC Vehicle Affiliate Program Ideas
---
HobbyTron Affiliate Program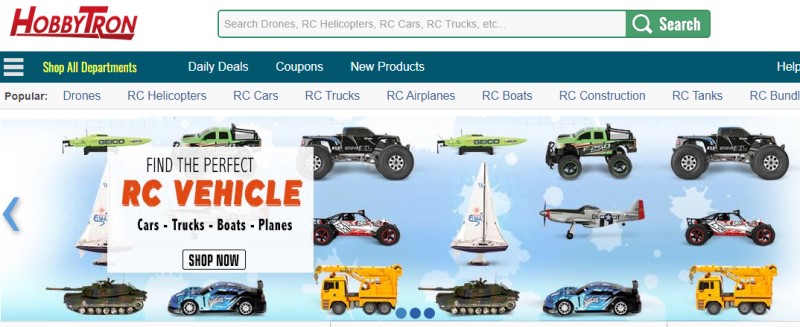 ---
Amain Hobbies Affiliate Program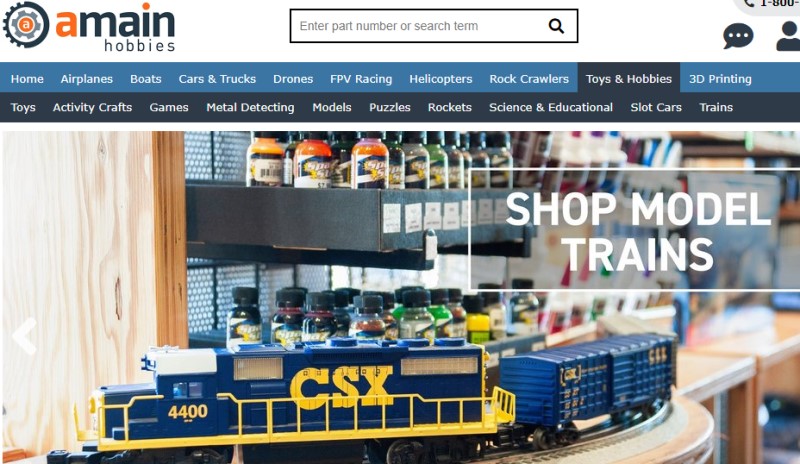 ---
RCPal – ATees Affiliate Program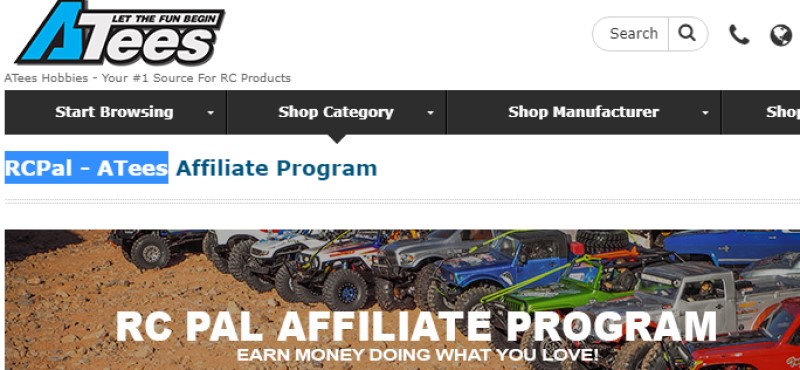 ---
Horus RC Affiliate Program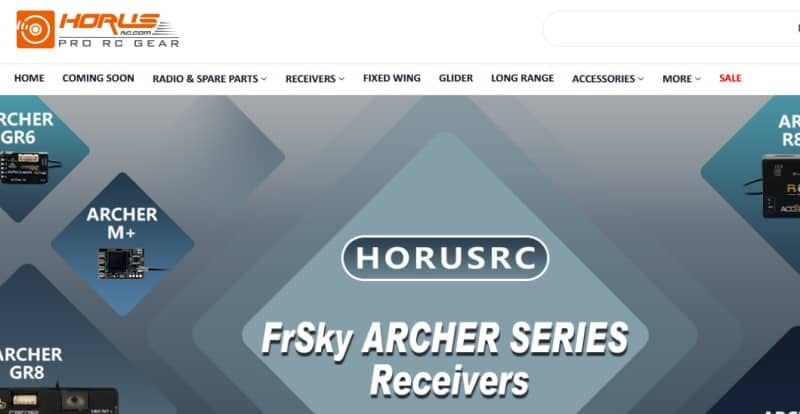 ---
Nitroplanes.com Affiliate Program

---
RC Bros Affiliate Program

---
RC Envy Affiliate Program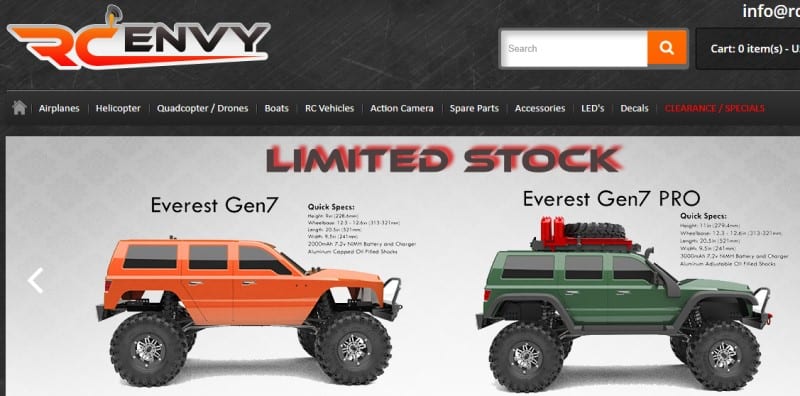 ---
Hobby King Affiliate Program

---
SoCal Hobbies Affiliate Program

---
Bang Good Technologies Affiliate Program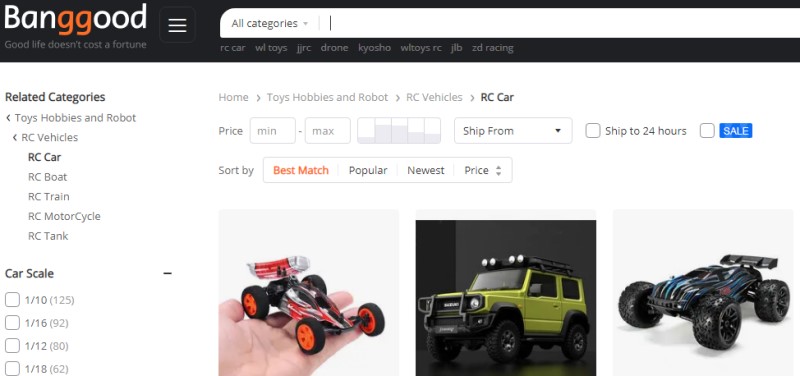 ---
Get Started On Your RC Vehicle Niche Website Today
There are a lot of places that you can go within the RC vehicle niche. Each type of RC vehicle can be a sub niche in itself. You can even ditch down further by picking a handful of specialized vehicles and focusing in on them.
One example of this would be to focus solely on RC airplanes that are modeled after military style aircraft. It's very Niche and your traffic is going to be lower than if you were in the broader RC vehicle and its but it is a great place to start to build your brand and your Authority within the RC vehicle Niche.
The great thing about starting off with this category approach is that you can expand out to various other places that are relevant to that military RC aircraft Micro Niche.
You could conceivably move in to RC tanks that are model after real World tanks. Now you've gone from a strictly RC military aircraft website to Broader radio-controlled Military Vehicle website.
It may not seem much but every time you expand you open up new corridors of content that can bring your website from a little niche hobby website to a large Authority website with hundreds, even thousands of articles on RC vehicles.
All of this takes time of course even if you are buying your articles it's still going to take a while to build up the number of quality articles you need to start generating the type of traffic it requires to turn your RC hobby into a full-time business.
But it is very doable and some of these affiliate programs can help you get there in the long run. The worst thing you can do is not get started right away.
That is the biggest obstacle for most people who go into this line of business. They think about it and I procrastinate but they never start writing that content and start building their website or their YouTube channel to the point where it really starts to become a business and not a hobby.
But it is very doable and some of these affiliate programs can help you get there in the long run. The worst thing you can do is not get started right away.
So if you are thinking about getting into this Niche or if you already have an existing RC Niche website and grab some of these affiliate programs that I've laid out here today.
Add these affiliate links to your content and see how they convert with your specific audience. Even if your audience is very small at this point it's a good idea to get at least one or two affiliate programs in there just so you can start to see what direction you want to take your content in regards to where your audience wants that content to go.
This is not an easy line of work. surely it's not the same as digging ditches for 12 hours a day but it is still hard work and you still have to put your time and effort into it.
So I urge you if you really want to build an RC Niche website that you get started on it right away and work on it every day even if it's only for a half an hour or an hour each night. You will get there and you can make it happen, you just have to start.
Wrapping Up The RC Niche
That brings us to the end of our look at these fantastic RC affiliate programs. I hopefully you find one on this list that's going to give you the revenues that you need to keep your business going or to increase your overall profitability of your online Niche business.
RC vehicles is a great great Niche. It's a lot of fun the products are in a good price range for the affiliate marketer to make a nice size Commission on each sale and the fan base for this type of hobby is one of the most passionate around.
As I'm writing this article I wish I knew enough about RC cars and had enough experience with them that I could start my own Niche website. You don't necessarily need to be an expert to start a niche website but you need to have at least some rudimentary knowledge of the specific needs that you're going into.
So what I'm going to do is do a little bit more research on RC vehicles. Maybe even pick up one. a cheap one to be sure because chances are I will wreck it in the first 15 minutes. But the more and more that I learn about it the more I want to build a business, even if it's just a side hustle, in this specific Niche.
It might just be a pipe dream because I'm juggling a lot of different businesses right now but maybe sometime in the future I'll get to it, it's definitely on my list. And I hope it's on yours because it really is a great place to plant your flag and get started building a passive income Business Online.
Don't go it alone. Get the best learning tools and community to help you build your online dream. Check it out here.
I hope you enjoyed this article and I can't wait to see you back here for our next installment.
Thank you for stopping by and have a wonderful day.