This article may contain *affiliate links. Please see our affiliate disclosure for more details
Welcome, everybody.  I would like to thank you for stopping by and having a look at some of our content.  Today we are going to be taking a look at the backcountry.com affiliate program. This is an outdoor Niche affiliate program that could be a great opportunity to expand your camping or hiking Niche website with new products and a new affiliate marketing program.
Backcountry.com would be a direct competition to something along the lines of REI Co-op or Amazon and they're huge selection of outdoor goods. It is a large outdoor website that has products that cover a wide variety of niches. Anything from hiking to Camping to clothing for just about any Outdoor Adventure, backcountry.com has got you covered.
So let us take a look at this affiliate program and see if it might be something that can benefit your online business and help you generate new monetization options for your outdoor net website.
There Is Just Something About Owning Your Own Business. Being Your Own Boss. Building Something From The Ground Up With Your Own Hands. Especially When It Is This Easy To Get Started.
---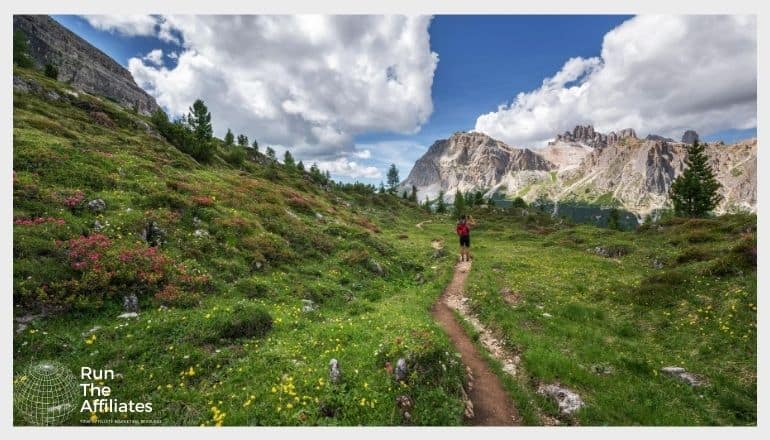 A Closer Look At The Backcountry.com Affiliate Program
---
The 7%-12% Affiliate Commission
The affiliate commission ranges from 7 to 12% for this affiliate partner. Any way you cut it this is a nice affiliate commission for an outdoor niche website. Starting at 7% will give you a nice base for your business. If you can get the 12% commission then you have yourself a foundational affiliate partner for building your affiliate marketing business.
The tiered commission system seems to be based on your volume of sales. This is pretty typical of tiered commission. Be sure to ask about what threshold you need to hit in order to get a 12% commission. The bump over the base 7% is a huge jump in revenue and you should pursue it if you join this affiliate program.
The 30-Day Tracking Cookie Duration
The tracking cookie decoration for the backcountry.com affiliate program is 30 days.  This is pretty much the standard duration for tracking cookies right now in terms of  Affiliate marketing. 
It's a solid tracking cookie duration but it is a little on the short side if you are promoting some of the more expensive products at backcountry.com.  
They do have some products that run well into the hundreds of dollars and might need a little bit longer than 30 days for your audience to decide whether or not they want to spend that much money on these types of outdoor products.
Having said all that, for the majority of the products they offer and for the majority of the affiliate marketers out there the 30-day tracking cookie is going to be just fine for your business and should generate some decent conversion rates over the long-term.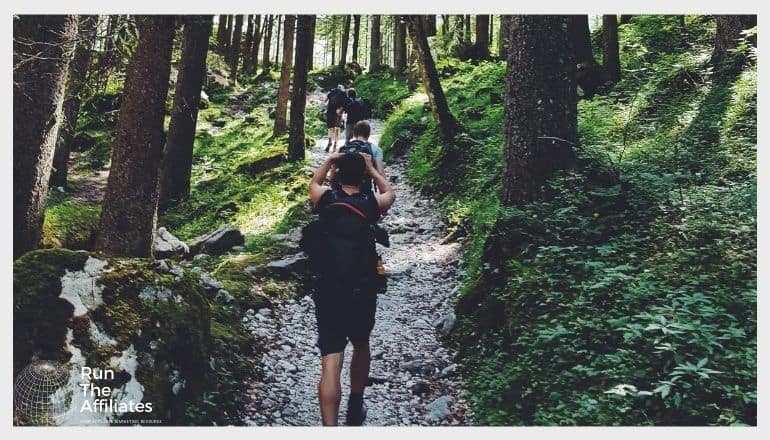 ---
A Brief Look At The Backcountry.com Products
Products are always the most important part of any affiliate program. They are the reason people are coming to your website to read your reviews and take your  recommendations on which products are good and which products are bad.
So you always want to make sure that you have a good understanding of the products that you're promoting and you're comfortable with promoting them.
For an affiliate program like backcountry.com the products or something that you don't really need to worry about because they sell very popular name brand products that are going to be widely used and pretty easy to sell to anyone who wants them.
Here are some of the brands that you can expect to promote when you join this affiliate program.
North Face
Alps Mountaineering
Nemo
MSR
Hyperlite
Backcountry
Hagan Ski
Frye & Co
Finish Line
CamelBak
These are just 10 that I picked out because I recognized many of them. However, there are hundreds of brands at backcountry.com for you to promote. You can check all of them out here.
With so many products and so many popular brands you are bound to find something that you will want to promote on your outdoor niche website.
Niches That Work Well With Backcountry.com
Speaking of niches there are scores that would benefit from this affiliate program. It is one of the larger outdoor affiliate program out there and it covers a lot of outdoor activities that you can be very lucrative micro-niches.
Here are some good niche ideas to use with this affiliate program.
These are just a few examples, there are plenty more. And remember each of these niches can be broken down into micro-niches that can still work well with backcountry.com. Fishing can become fly-fishing or bass fishing etc. as an example of "niching" down further into a topic.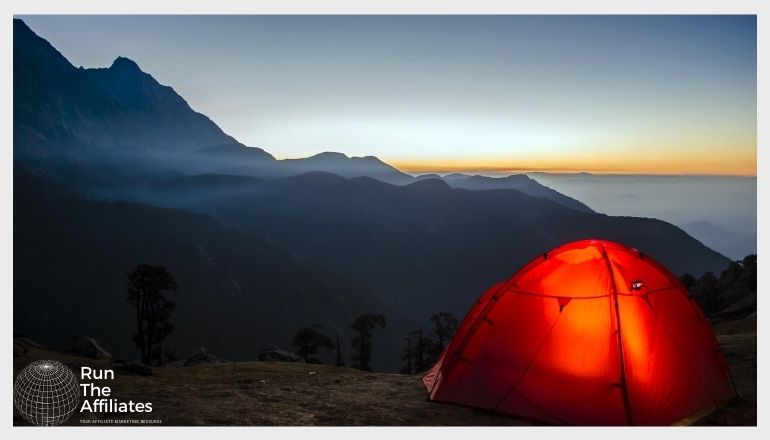 ---
What I Like About The Backcountry.com Affiliate Program
There is a whole lot to like about this affiliate program. Just start off with the commission is great even at the 7% starter level. If you can manage to get it up to that 12% level than you have one of the best affiliate programs in the entire outdoor niche.
But it really isn't there huge product selection that I like the most about this affiliate program. They have so many name brands across so many different product lines and niches that you are going to find something that you will want to promote and that your audience will want to purchase.
It really is a great replacement for something like Amazon Associates. Amazon is going to give you 1% to 3% for basically the same product while you can get seven to 12% through backcountry.com. It really is a no-brainer to try and use this affiliate program to boost your Revenue over something along the lines of Amazon Associates.
I was like to bring up the look of website that you're going to be sending your audience to because it is an important part of the overall affiliate program experience. You want your readers to get to website and feel comfortable spending their money there.
I think the backcountry.com website is good but not great it's a little bit busy for my taste and there are a lot of different categories for a wide variety of niches that can get convoluted if you don't know exactly what you're looking for when you go there.
The way you counteract this as an affiliate marketer is to send your audience to specific product pages using deep-linking if at all possible.  So it shouldn't be a problem and like I said it's a good website just not a great one in my opinion. I still like it enough to put it in the "what I like about this affiliate program section" though.
I couldn't come up with anything that I disliked about this affiliate program. It is solid all the way around and if it resonates with your audience you should be in good hands for years to come.
---
The Bottom Line
Commission: 7%-12%
Tracking Cookie: 30-days
Auto-Approval: No
Affiliate Niche: Outdoors/Sports
That will wrap up our look at the backcountry.com affiliate program. When I think of an outdoor affiliate program this is exactly what I want to find. It has tons of products from all the best brand out there. It has a Great Commission that is going to give you so much more Revenue than Amazon Associates or a similar partner program.
I would take a long hard look at this affiliate program if I were in the hiking Niche or the camping Niche or any general outdoor Niche. It really is that impressive of an affiliate program for you to try out on your Niche site.
That doesn't mean it's going to work for everyone. Even the best affiliate programs fall flat with some specific audiences. You'll have to decide with your specific audience to see if this is going to be a good option for your business.
You won't find that out unless you run some tests with this affiliate program and start developing content that incorporates backcountry.com products into your general articles Or videos.
And then of course you can incorporate their products into your reviews and your top 10 list and before you know what you've got a whole new line of content with great monetization through the backcountry.com affiliate program.
I wish you the best of luck he using this affiliate program and hope to see you back here soon.
Thanks for stopping by and have a wonderful day.