This article may contain *affiliate links. Please see our affiliate disclosure for more details
Hello everyone and welcome back. I hope everyone is doing well today and I thank you for stopping by and checking out our look at some of the best cooler affiliate programs currently available.
Cooler affiliates are an interesting bunch. I think there is room for you to build a niche site that focuses simply on coolers, reviews how they work, the tech behind them. But that is going to be a very specific niche to tackle.
The better option is to incoprate these cooler affiliates into a variety of different niches whenere they would fit right in with your overall niche.
Any outdoor, camping, or hiking niche would be a great place to deploy these affiliates. Sports, recreation and summer niches would also work great.
Backyard entertainment, grilling, and BBQ are also great options. The breadth and variety of the possible niches that you can use with these cooler affiliate programs are pretty impressive.
So let us see if any of these affiliates can be put to good use for your niche website in one of the plethora of niches where they would make sense.
There Is Just Something About Owning Your Own Business. Being Your Own Boss. Building Something From The Ground Up With Your Own Hands. Especially When It Is This Easy To Get Started.
---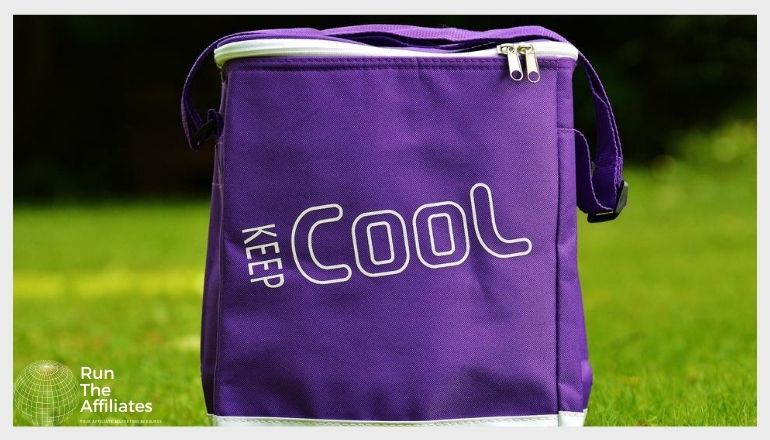 Check Out These Cooler Affiliate Programs
---
RTIC Affiliate Program
Commission: 5%
Tracking Cookie: 30-day
Learn More About RTIC
Auto-Approval: No
Affiliate Niche: Coolers/Outdoors
Join The RTIC Affiliate Program Here

RTIC is more aof a general outdoor or camping store than strictly a cooler retailer. They have a whole host of products that fit into these types of niches. From their hard and soft coolers to travel mugs to grills and tumblers they have quite the selection of gear for you to promote.
For our purposes however we want to focus on their coolers since that is the main thrust of this list of affiliate programs. Here are some of the cooler types that you can expect to promote on your niche site.
Hard Coolers
Soft Coolers
Bottles
Tumblers
Travel Mugs
Day Coolers
Backpack Coolers
A cooler for just about every activity here, making this a great option for a whole bunch of different affiliate marketing niches.
The tracking cookie is a solid 30-days. I consider this to be the standard tracking cookie duration, but it will do the job for you just fine. The commission is also solid at 5%.
Nothing really spectacular when it comes to the affiliate commission and cookie but they should work well should you choose to use this partner program. For a more in-depth look at the RTIC affiliate program check out our review here.
---
Blue Coolers Affiliate Program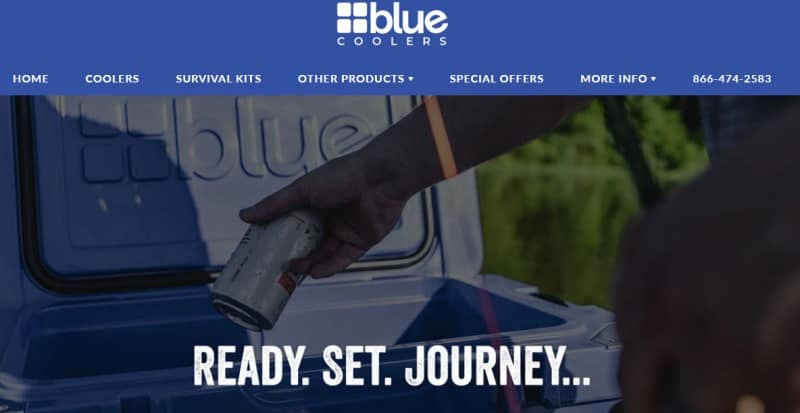 Blue Coolers has a small but impressive collection of coolers and cooler accessories for you to promote on your cooler, outdoor, or hiking niche website. They have coolers that run in size from around 30 Quart all the way up to $100 Quart coolers.
The pricing is also very nice for an affiliate marketer if you can get a good conversion rate. The coolers range from around $170 to $300 dollars. So you are really pushing the lower bounds of what I consider high-ticket items with their most expensive models.
The commission is a pretty standard 5%. It is not the best commission but it should be ok if you can get your conversion rate to a decent level. The 30-day tracking cookie should help with that conversion rate but overall these are pretty standard affiliate terms.
This will be a very good affiliate program for an experienced marketer. For a beginner, it could work but you have to have a decent level of trust with your audience to convince them to buy a $300 dollar cooler on your recommendation.
But if you focus on the lower-cost models and the cooler accessories and build up to the large $300 coolers you could find a great deal of success with this affiliate partner.
---
Igloo Coolers Affiliate Program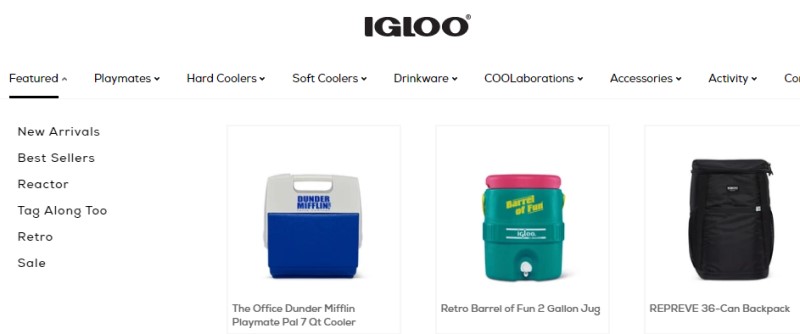 Igloo is one of the more well-known cooler affiliates on our list. They have been around since 1947 and have moved the science of coolers forward ever since. They have a good range of products for you to promote. Some of these include…
Hard Coolers
Soft Coolers
Drinkware
Cooler Accessories
Igloo also has a few branded items that you can promote through your affiliate links some of these popular brands include.
Star Wars
Disney
Grateful Dead
MTV
Batman
Most of these can be found under their COOLabs line of coolers.
The tracking cookie is a standard 30-day duration. This should be plenty for most affiliate marketers out there as it gives you ample time to promote the Igloo products and still get credit for the commission.
They do have some larger coolers that run well over $200 dollars and might need a little extra duration on the tracking cookie but for the most part you should have no problem getting a good conversion rate with this tracking cookie.
The commission is solid as well. They offer a 7% commission on most of their products, some items only fetch around 5% so be sure to identify these product beforehand so you know exactly what your commission should be.
The 7% commission will have the potential for some nice commission but you will need a decent amount of traffic since the majority of your commissions will be on ther incredibly popular PlayMate line of small coolers which are typically under $50.
If you can mix in some of the $200+ coolers ever now and again you will be well on your way to a full-time income in no time with the Igloo affiliate program.
---
YETI Affiliate Program

YETI is a large retailer of coolers, drinkware and even some pet products. The main focus is thier cooler offerings and they have quite a few for you to promote. The real draw of this affiliate is their branded coolers.
They have colleges, Major League Baseball and Nascar as well as custom coolers for business to brand with their own logos, as well as individuals who want something a custom logo on their cooler.
The terms for this affiliate program are pretty standard. They offer a 5% commission on qualifying sales made through your affiliate links and the tracking cookie duration is 30-days.
Solid if unspectacular, but this affiliate should get the job done. For a more in-depth look at the YETI affiliate program check out our article here.
---
RovR Products Affiliate Program

RovR Products has a great selection of outdoor products that would fit nicely into a wide variety of niches. For our purposes here we want to focus on their coolers. These are not your typical coolrs with handles that you lug around.
RovR has wheeled coolers that are serious business and carry a premium price making them great for affiliate marketers who know what they are doing. Their rolling coolers come in a variety of sizes and colors.
These are what I would consider high-ticket items with some of their coolers nearing $500 dollars. That is quite a commission if tyou can get the conversions.
We are RovR Products and we strive to bring you innovative, premium outdoor products and coolers that make gathering in the outdoors easier, and more fun.

RovR Products Affiliate Program
Speaking of the commission, it is a solid 7%. It is pretty clear that most cooler affiliates are going to rang under 10% for their commission but it is nice to see this brand hit a 7% commission which should do nicely for your online business.
The tracking cookie is 30-days. It should be OK. However, given that some of their coolers are high-ticket items a longer tracking cookie would have been nice to see. Still, the 30-days should be just fine for most affiliates out there.
Here is a quote from their Avantlink profile that sums up their business goals quite nicely.
---
Norchill Coolers Affiliate Program
Commission: 5%
Tracking Cookie: 1-day
Auto-Approval: No
Affiliate Niche: Coolers/Fishing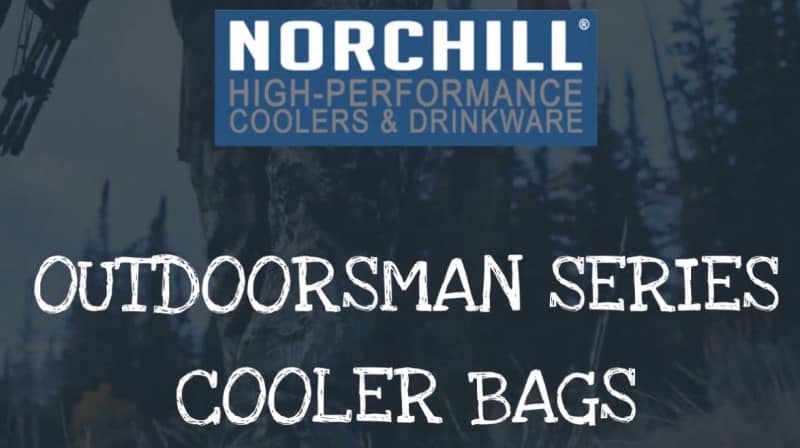 Norchill Coolers' focus is on soft coolers for the most part with a good selection of drinkware mixed it. Affiliates looking for hard coolers might not find this affiliate that usable.
However, a good cooler niche site or any niche site where a cooler affiliate makes sense will want to have at least some soft coolers in their affiliate strategy and Norchill fits that bill perfectly.
While this is a good cooler affiliate it also has a nice foothold in the fishing niche as well. Fishing is a great niche for a cooler affiliate program since their is so much crossover between the two.
The 1-day tracking cookie is a bit of a problem but one that can be solved by placing your links in content with a high degree of buyer intent. The affiliate commission is a solid 5% for their affiliate partners.
---
REI Affiliate Program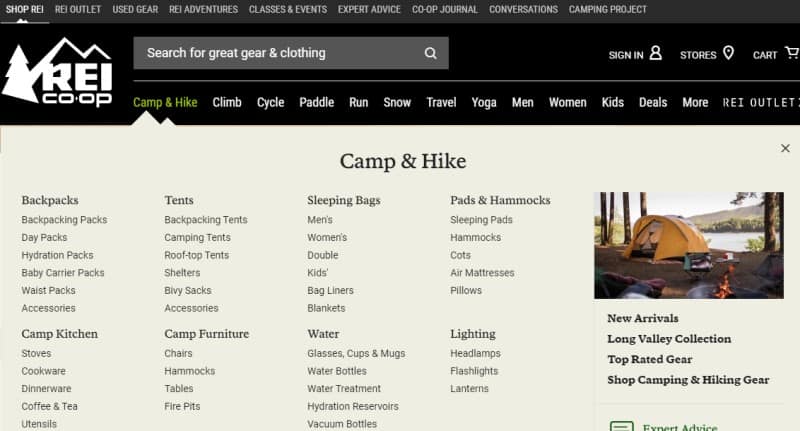 REI is a huge retailer of outdoor gear, including coolers. It is one of the largest and most popular outdoor retailers around.
Since the cooler niche and the outdoor niche have so much crossover in terms of the audience I thought it would be a good idea to add it to our list even though it is an outdoor or hiking niche affiliate program more than a cooler niche partner.
They have a wide variety of coolers from the biggest brands incuding
Coleman
REI Co-op
Yeti
Igloo
And More
If you are in any outdoor niche then you want to have REI as a partner and it can work perfectly well as a cooler affiliate given hat it sells some of the coolers that have affiliate programs on our list. If you want an in-depth look at the REI affiliate program be sure to check out our article here.
*It appears that the REI affiliate program may be suspended at this time*. Keep checking back in case they allow new members to join.*
REI offers a 5% commission rate for their affiliate partners and 30-day tracking cookie as well. Both are solid and should do well for most affiliate marketers.
---
The Wrap Up
That brings us to the end of our journey through some of the best cooler affiliate programs for you to deploy on your niche sites. the great thing about these affiliates is that they are so versatile.
You can use them for just about any recreational niche, almost any camping or hiking niche, a general cooler niche, and even backyard fun and grilling niches. An so much more.
Coolers may not be the coolest affiliate niche around but it is a solid, good earning niche that is going to be around as long as anyone needs to keep anything cool.
I hope you find something here that will help expand your monetization options for your niche site and I thank you for stopping by.
Don't go it alone. Get the best learning tools and community to help you build your online dream. Check it out here.
Have a wonderful day.