This article may contain *affiliate links. Please see our affiliate disclosure for more details
The pet niche is one of the most profitable in affiliate marketing. Millions of people have pets and they love to spend a little money on them. Digging deeper into the pet niche, we come upon the Dog niche. And this is where we will be focusing our gaze today.
Is the dog niche profitable? Dog owners spend, on average, 1,285 dollars a year on their dogs, according to this story in USA Today. Multiply that by the number of people who own dogs and you can see just how profitable this niche can be. These 5 micro-niche ideas are micro in name only as any one of them could be a full-time and fully profitable blog niche.
The overall dog niche is huge and a new affiliate marketer would do well to break this giant niche down into micro-niches in order to break into the larger arena. Here are 5 of the most profitable affiliate niches for dogs. Any one of them can generate some income on their own.
But put a couple together and over time you could open the door into the larger dog niche and really start pulling in the income needed to make it a full-time job. It takes a lot of work and a ton of content but starting on these smaller niches will let you get your feet wet before jumping all the way in.
There Is Just Something About Owning Your Own Business. Being Your Own Boss. Building Something From The Ground Up With Your Own Hands. Especially When It Is This Easy To Get Started.
---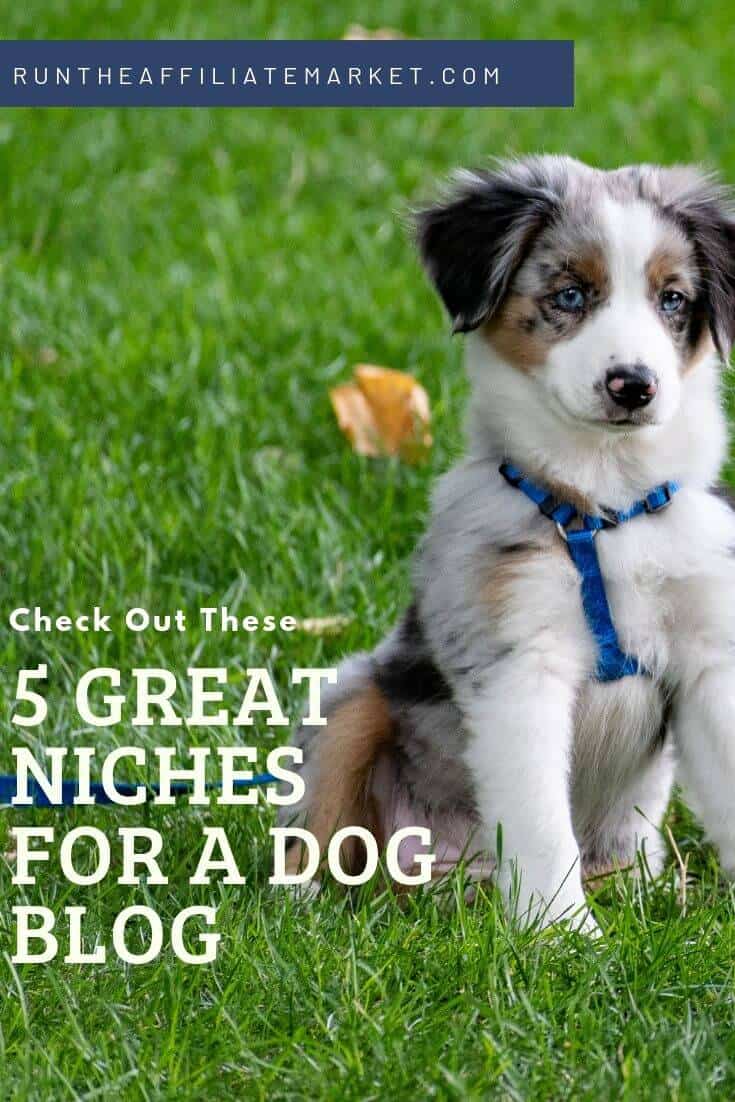 ---
Keeping Fido Healthy – Dog Healthcare
The Dog Healthcare niche is a great micro-niche for dogs.
There are so many aspects that you could write about either general across all dogs or broken down into specific breeds. The list of ailments and remedies for them is an evergreen well of potential content.
One of the most intriguing micro-niches for dog health might be dog allergies. There are a tremendous number of dog breeds that suffer from all types of allergies, And providing information and help to the owners of dogs who are suffering would make a great blog idea.
You could focus on food allergies for dogs, or natural remedies for dog allergies, or any number of related subjects.
Eye health such as cataracts remedies. Flea medication, the overall health of the dog could be a great way to generate traffic for a dog based blog.
Or pick specific dog breeds or types of dogs. Hip dysplasia for large dogs could make for a great amount of content for a dog health blog.
Providing information on breathing issues for smaller dogs, like pugs, could be a great way to help their owners cope with this health issue.
By focusing on a niche that is designed to really help the dog's owner with a ton of good information, building trust with your audience should be a breeze provided you do quality research and write excellent content.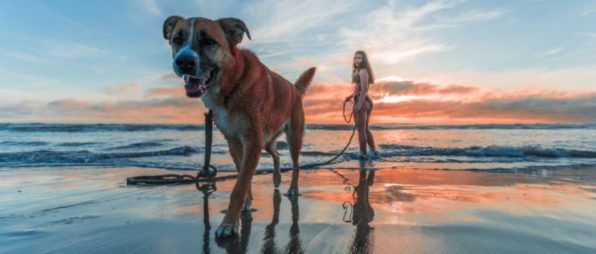 With all these things in place, a blogger could really make a nice income while helping out dog lovers everywhere. Monetizing this niche is fairly straightforward as well. Provide affiliate links to various retail outlets that sell dog-related products and you are on your way.
Domain Suggestions (Available at time of Publication)
healthy-pup.com
puppygetwell.com
houndshealth.com
healthy-pooch.com
Affiliate Marketing Programs for the Dog Health Niche.
Puppies' Feeling Better Already
There are many more affiliate programs that you could find for this niche and even include some more general pet-related ones to boot.
Even something like Amazon would be great for this niche. It took less than 10 minutes to come up with 4 dog healthcare affiliate programs.
That should give you an idea of just how popular and potentially profitable this niche can be. Just keep your content flowing and keep it well researched, responsible and engaging and the dog healthcare niche could be one that really takes off for any affiliate marketing professional.
---
The Best Way to a Dog's Heart… The Dog Food Niche
Is through their stomach. And that is where our next dog niche takes us.
The Dog Food Niche.
It sounds silly but writing about and giving great information and reviews on the various kinds of dog food is an incredibly profitable niche and one that can easily expand out into other niches, like dog healthcare that we just discussed.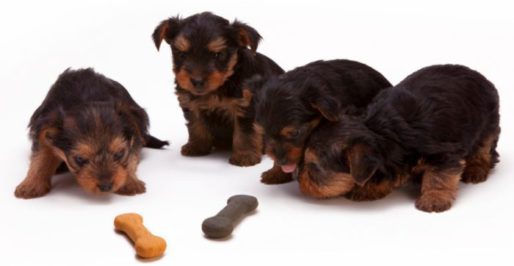 Another avenue that could be traveled down in this niche is recipes for homemade dog food.
With more and more people becoming health conscious for themselves and their pets, many people are choosing to feed their dog's home-cooked meals with real ingredients.
The ingredients and recipes could make for a plethora of great content on a blog about what dogs should eat and why.
Provided such great and unique information could really ender a writer to their audience in this niche. It has the potential to really take off.
Another great thing about the dog food niche is that dogs need to eat. Everyday.
So the opportunity to promote food products and earn a commission on them is quite high with return customers coming back to your blog for the latest information on what dogs should eat.
And it's not just mealtime that this niche takes into consideration. Dog love snacks almost as much as other owners love giving snacks to them.
Providing the best information on both store-bought and homemade snacks for our furry friends adds even more content potential to this niche.
Domain Suggestions (Available at time of Publication)
puppergotfed.com
doggonechow.com
doggyeatsandtreats.com
mydoggyeats.com
Affiliate Marketing Programs for the Dog Food Niche.
You can also check out our list of some of the best dog food affiliate programs to help you find more of what you need for this niche.
Wrapping Up The Dog Foog Niche
Dog food. It may sound silly, but a smart blogger will be laughing all the way to the bank. Fresh or packaged, snacks and treats.
The amount of content that a blogger has at their disposal inside this niche is really remarkable. Build trust with your audience and their dogs will love you for it.
---
Snuggle Up With Dog Beds
Why would a dog need their own bed when they can just use their owners?
Surely the dog is thinking the same thing. But like the others on this list, the Dog Bed niche is a potential gold mine and a gateway into the larger overall dog niche. A pup has to have somewhere to lay their weary head.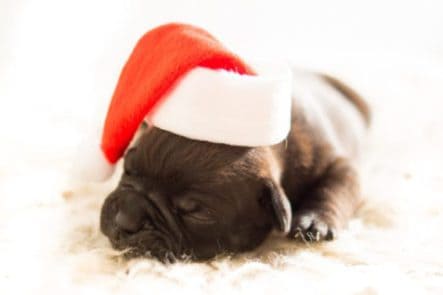 And owners will spare no expense making sure their beloved pup has the nicest digs in all the land. The dog bed niche is wide and imaginative and a blogger can attack it from many different angles. Reviews and information on beds sold in stores is one way to go.
Another way is the Do it Yourself route. This niche could dovetail into any number of woodworking or crafting niches as well.
And would make a great youtube channel to add to its value. Simply teach your audience how to make a nice bed for their dog and you'll have a captive audience eager to spend money on their little pup.
The DIY route also opens up a chance to explore other affiliate programs in the arts and craft and construction niches.
Sending your audience to these affiliates to by the raw materials for the dog beds could add a little more value to this niches overall potential.
That's not to say that it is any better than the store-bought route. You can easily find content reviewing and providing great information and insight into the dog beds sold in stores online.
Either way has the potential to provide great results and a nice little extra income each month.
Domain Suggestions (Available at time of Publication)
sleepytimepuppy.com
aplaceforpup.com
abedofpupsown.com
bedsdedog.com
Affiliate Marketing Programs for the Dog Bedding Niche
Muttropolis — A member of the Avantlink Affiliate Network, Muttropolis specializes in boutique dog items including designer pet bedding. They have a wide variety of pets beds and are great for this niche.
SitStay — They are part of the ShareASale Affiliate Network. An online store that has a wide range of interesting products including dog beds.
Bitch New York — This is a high-end luxury boutique for pets. They have all types of dog-related merchandise including designer beds, blankets and travel beds among others.
In the Company of Dogs — Another vendor that uses CJ Affiliate Network. This company only accepts affiliates from the U.S., so check back if you are from another part of the world. They have a wide variety of beds and other dog products to choose from.
---
Putting the Dog to Bed
Another great niche opportunity for an imaginative blogger. Some of the high-end bedding can fetch a very high price and in return, some nice commissions for a well-placed affiliate marketer. Overall, this is another great entry point into the dog niche as well as being a profitable micro-niche in and of itself.
---
Dog Clothing: Doggy Dress Up
The next Dog micro-niche to look at is Dog Clothing.
People love to dress up their dogs for any reason. But especially around holidays like Christmas, Halloween, and easter.
A blogger in this niche can really influence how their audiences dogs look. The dog, however, might not think too highly of you.
You can check out a more in-depth look at the dog clothing niche in this article where I expand on the benefits of this niche.
There are multiple ways for a blogger to work this particular niche, but using them all to some extent would probably be the best way to maximize interest and content in the dog clothing niche. Choose whatever avenue for content creation you find most interesting to you.
One way would be to review and provide insight into dog clothing. There are plenty of opportunities to review these products, test them out, and even show them off on your own pup.
Reviews are an integral part of most affiliate marketing niches and the abundance of products in this niche will give a blogger a ton of potential content.
Another way to approach this niche is to style your own unique fashion combinations. Put together outfits for your dog and then use them as content for your blog.
You can then review and promote the individual's clothing pieces that you used to make up the entire ensemble.
A unique and interesting way to approach this niche, and one to consider if you are a crafter, is to design and make your own clothes for your dog.
This would make great content for a video series and would add an enormous amount of value to your blog or youtube channel.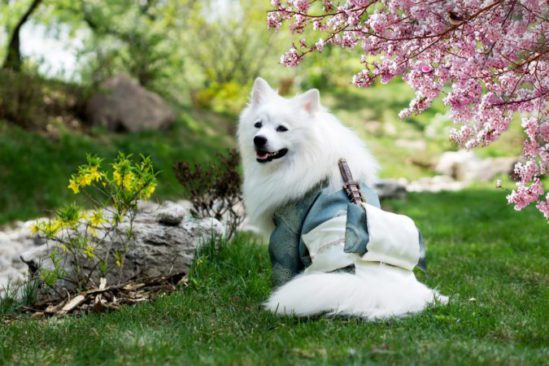 Promotion of the individual crafting supplies, as well as the equipment such as sewing machines, could provide a blog with extra potential content through reviews and recommendations of each type of material and crafting ingredient to put into the home-made puppy clothes.
Domain Suggestions (Available at time of Publication)
fashionistapup.com
designerhound.com
fashionforwardpuppies.com
diydogfashion.com
Affiliate Marketing Programs for the Dog Clothing Niche
Pulling the Wool over a Dogs Eyes
This is one unbelievably diverse and interesting micro-niche. It can easily be expanded to other dog-related micro niches as it grows or it can go the other direction and expand into clothing for other types of pets.
Turtleneck sweaters for your pet turtle maybe? There is no way that niche exists, or is there? Nah.
---
Squeaky Toys For All: The Dog Toy Niche
The final micro-niche for dogs is the one a dog will love the most.
The Dog Toy niche.
This niche is filled with all manner of things for a dog to chew on and play with and chase and catch. There are so many angles that a blogger can use to approach this niche.
Focusing on one category of toy, such and squeaky toys or dog bones might be a way to look at the niche, but expanding to cover any and all dog toys are probably the best way to go about it.
The sheer number of reviews and comparison articles between similar toys would give a blogger a huge pool of potential content to draw from.
Added to that is the great opportunity to show the bloggers dog using and playing with the toys by adding a video element to the blog.
Videos are an increasingly essential part of affiliate marketing and even ones shot on smartphones are worth it to add value to a blog article.
The toy niche adds a welcome air of fun and play to a dog blog and can really show off not only the products but share the bloggers own love of dogs with the audience creating a tighter bond between the two and making for a much more fruitful affiliate marketing experience for the blogger.
This niche is probably best combines with other one or more dog-related niches because the cost of toys is fairly low making commissions on the lower side.
But it is a very fun niche and one that can bring out audience interaction very easily which is essential for a good affiliate marketing business.
Domain Suggestions (Available at time of Publication)
toysforpups.com
dogplaythings.com
puppyplaything.com
squeekypups.com
Affiliate Marketing Programs for the Dog Toys Niche
Petco — An instantly recognizable pet store. They have a wide selection of pet toys and other related products. They use the Commission Junction Affiliate Network for their program.
Only Natural Pet — A naturally focused pet store that has an enormous selection of toys and chewables for dogs. CJ Network is required for this affiliate.
Dog.com — A retailer that has a variety of dog-related products. They have a large selection of toys to promote. A good affiliate to have in your arsenal. They use the Pepperjam Network for their affiliate program.
Muttropolis — A member of the Avantlink Affiliate Network, Muttropolis has products for multiple dag and pet niches including a wide selection of toys to promote.
Who's a Good Boy!
Closing out the dog toy niche. This is a great niche to dabble, but can also be the main focus of a blog.
Combining it with a few other niches might work best or adding this niche into an already established dog blog would work wonders for creating fun, fresh and new content for a dog blog.

A Dog's Affiliate Story
These are just 5 micro-niches for the larger dog niche. There are quite a few more. I had at least 10 more profitable micro-niches that I considered for this article but left on the cutting room for due to length.
The dog niche is absolutely huge and one that will be profitable for as long as people love their dogs.
Considering people have had dogs for what 10,000 years or more? It's reasonable to assume that this niche will be evergreen for the foreseeable future and always provide a blogger with fun and interesting content.
And if all else fails a blogger could just put up funny dog picks and still probably draw traffic.
Don't go it alone. Get the best learning tools and community to help you build your online dream. Check it out here.
---
Thanks for visiting And as Always Have a Great Day.