This article may contain *affiliate links. Please see our affiliate disclosure for more details
Drones are a niche that is only going one way. Up. Up. Up. There is a ton of room for this niche to grow. 
As the technology matures the prices will come down and the drones themselves will become much more accessible to a larger swath of consumers. 
And that is where you come in. This article on Toptal.com lays out the current and future prospects for the drone industry as a whole. 
The present is great the future looks even better for the drone niche. All the new drone owners or potential drone consumers are going to be scouring the web for insights into what drones are the best, how they work what are some great accessories and on and on.
If you can position your blog now it will surely reap the benefits of this growing industry in the not too distant future.
But in order to make the most out of your blog, you are going to need some great partner programs. 
Leave that to us.  We have put together a diverse selection of drone affiliate programs that will get your blog's income flying high in no time.
Pick the ones that convert best for your audience and start laying the foundation for the coming drone explosion.  Your blog will be right at the center of it.
There Is Just Something About Owning Your Own Business. Being Your Own Boss. Building Something From The Ground Up With Your Own Hands. Especially When It Is This Easy To Get Started.
---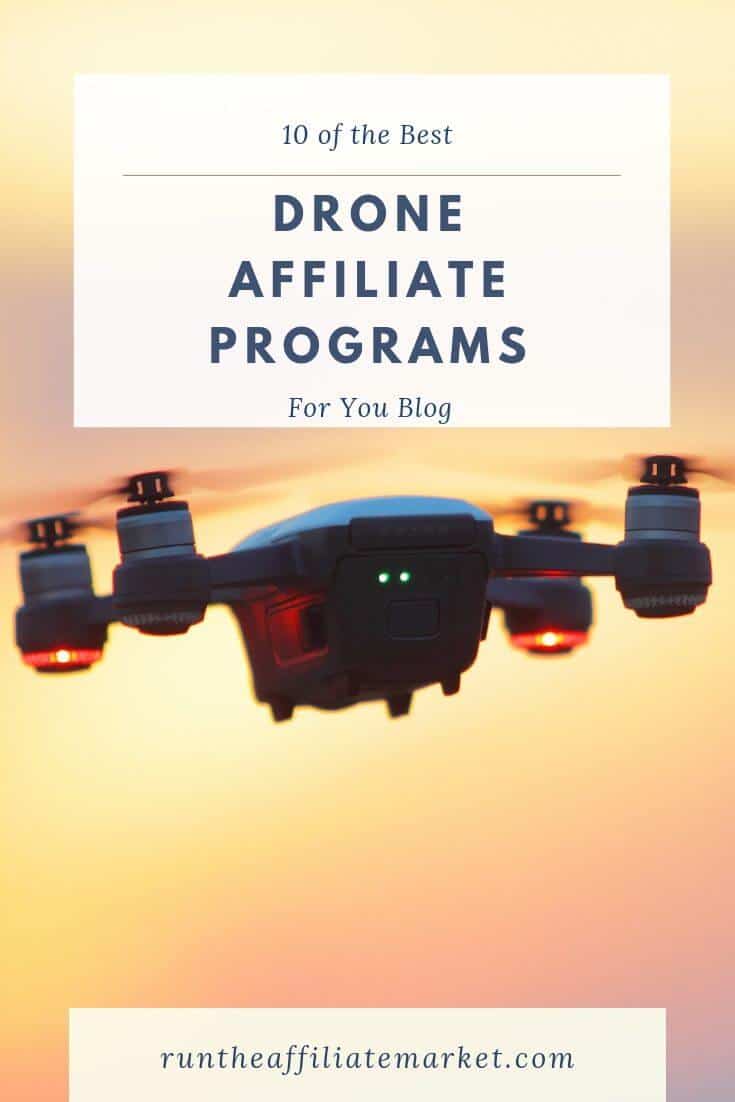 A Quick Look at The Drone Affiliate Programs
---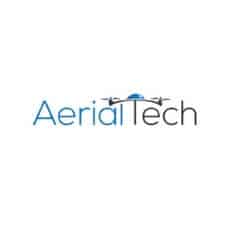 AerialTech Affiliate Program
AerialTech is an online drone retailer. They have a huge selection of drones, drone accessories, drone parts and they even offer drone repairs. Their selection is very impressive. They also offer demos and some training for drone operation.
They offer a 4% commission percentage on all qualifying sales for their partners. This is pretty standard for the drone niche. Anything between 4%-6% is common for drone hardware retailers. There simply isn't the profit margins to offer much more right now.
There are other affiliate programs you can use to supplement this low commission however, so it is not that big of a worry. The tracking cookie is a standard 30-day tracker. This seems to be about the average these days.
---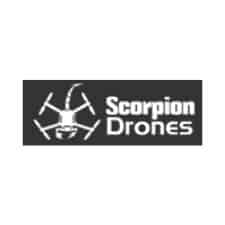 Scorpion Drones Affiliate Program
Scorpion Drones is an online retailer of a wide variety of drones designed for specific jobs. They have drones for agriculture, inspection, and for first responders among many other types of drones and accessories.
This affiliate is geared much more to professional drone operators and businesses. These are not your basic hobby drones, they are specific to the task they were designed for. And their equipment reflects that.
The agricultural drones can be equipped with spraying mechanisms to deliver fertilizer or pest control from the air. They are that specific. Keep that in mind if you choose to promote this affiliate program.
They are an independent partner program so you will need to sign up for this one individually. They offer a standard 5% commission for all qualifying sales through your affiliate link.
---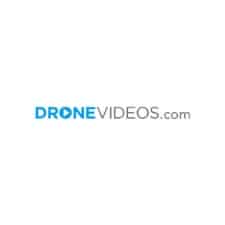 Drone Videos Affiliate Program
DroneVideos.com is a very interesting affiliate program in the drone niche. Unlike many other programs on this list, they are not a hardware supplier. This company offers their services as a drone video creator for your readers.
They have top professionals that can create any drone-related video your readers need. You simply choose a custom drone video you want them to shoot and they do the rest of the work.
This is great for people not only in the drone niche but for anyone seeking drone videos but has no interest in owning or operating a drone of their own.
Basically, people looking for drone information but not an active part of the niche itself.
The best way to use this affiliate is to build a promotional campaign around it and target it at members or your audience that just want the drone videos or are just getting into the drone niche.
It will certainly take a little clever thinking to get the most out of this partner program but it is well worth it when you look at the terms of the program.
Dronevideos.com offers a great 20% commission on sale through your affiliate links. While the drone hardware might have relatively low commissions this aspect of the drone niche certainly does not. The lifetime cookie is the icing on the cake.
This affiliate program is not part of an Affiliate Network. So you will need to sign up individually for the partner program.
---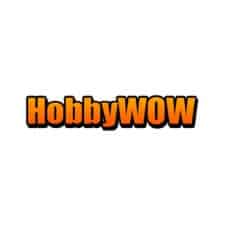 HobbyWow Affiliate Program
HobbyWow is one of the largest RC dealers on the web. They have a huge selection of just about every type of RC vehicle you can dream of. But for our purposes, they fit into the Drone niche with their extensive collection of quadcopters and drones.
They have hundreds to choose from along with many accessories and attachments for your readers to choose from. This is really a must-have affiliate program for the drone niche, and really any RC hobby niche as well.
The terms of this affiliate program are pretty standard. You'll continue to see some rather low commissions for drones in general and this is no exception.
The commission is only 5%. Getting about 5% is going to be tough in the drone industry right now since the tech is still quite pricey and margins are not great.
The cookie is 45-days which is pretty nice.
Next, we will take a look at the ShareASale 30-day statistics to see how they stack up for this affiliate program.
The Average sale is only $22.94, not as high as we would like to see. The other statistics are not being properly displayed at the time of publication so we will skip them for now. I will update them when they are working properly.
This affiliate is a good one to have just because of their selection. The drone hardware is going to have a lower commission but it is necessary to have these types of partner programs for your readers.
---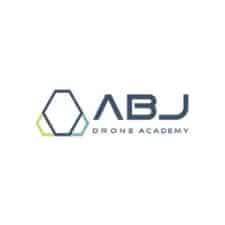 ABJ Drone Academy Affiliate Program
ABJ Drone Academy is another interesting affiliate program to look at in the drone niche. They sell a variety of drone training courses. They have programs for drone operators to drone instructors.
They also sell a drone simulator that helps someone learn drone operation safely and without the worry of damaging their drone or someone else's property.
It is a flight sim for training drone pilots really.  This is one of the more unique affiliate programs for this niche.
This partner program is not part of an affiliate network so you will need to sign up for it independently.
The terms of this associate program are pretty fantastic. The base commission is 40% but it can go as high as 70% with enough monthly sales through your affiliate links.
It is one of the best affiliate programs for the drone niche hands down. The 30-day cookie is pretty standard but nice to see. Pick this up and find a way to promote it. It works for just about any type of blog in the drone niche.
---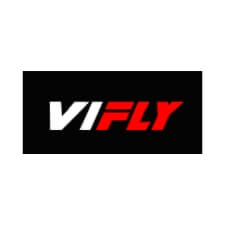 ViFly Affiliate Program
This affiliate program only has a few drones to choose from and a couple of accessories on top of that. It is a good place to start for a new blog and you might be able to promote their drones since they are pretty unique to this website.
You'll want to add other affiliates pretty quickly as the appeal of this one is pretty limited. ViFly offers a reasonable 6% commission for all qualifying sales through your affiliate link.
They also offer auto-approval so signing up is a snap and you can pick them up very early in your blog lifecycle since you won't need a really established website to impress the affiliate program.
Their tracking cookie is a wonderful 90-days. This duration is great for allowing your readers enough time to make a decision on whether to make a purchase or not.
Overall, a very small affiliate program with only a handful of products. But it is a good one to pick up when you are just starting out due to the auto-approval and the decent affiliate partner terms they offer.
---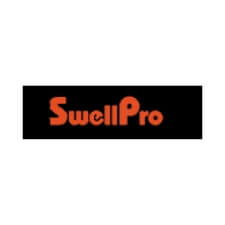 SwellPro Affiliate Program
SwellPro is a very unique and interesting affiliate program for the drone niche. They offer the "worlds first waterproof drone". They are pretty spectacular and can be used to generate a ton of content for your drone blog.
Some of the stuff SwellPro is promoting them for is pretty wild. Drone fishing is one of the more incredible uses for drones. They only have a few models but this partner program if pretty novel and should be incorporated into your blog if at all possible.
The commission is 5%. This is about what you would expect from a hardware seller in this niche. Given the novelty of the product, you should be able to do some clever promotion for it. And really make the most out of the commission percentage.
The cookie is fantastic. SwellPro is offering a 365-day tracking cookie for their affiliate partners. You really can't go wrong with the tracking cookie.
Overall this is one of my favorite affiliate programs for a drone blog. Most drones are used for photography or real estate, but these guys have really thought outside the box and created some very interesting and potentially useful drones.
If you can find a way to fit them into your overall affiliate strategy I would highly recommend it. An incredibly solid addition to any drone blog.
---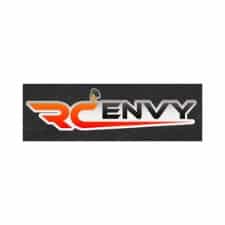 RC Envy Affiliate Program
RC Envy is an online retailer of all types of radio-controlled equipment. They fit into our list with their selection of drones and quadcopters. While they don't have the biggest number of drone products they have very affordable hobby-type drones and vehicles.
Many of our other affiliate programs offer drones that are hundreds if not thousands of dollars. RC Envy offers a selection of drones more suitable for beginners and people just looking to get into drones. It is always good to have some diversity in your partner programs.
Another great aspect of this partner program is its 8% commission. For drone hardware, this is about the best we could find.
It is tempered somewhat by their low product selection and low prices but it is still not bad. 
The tracking cookie is not great at only 7-days so you will need to be on point with your promotional material. Overall this is a pretty good secondary affiliate program to have available for your readers.
---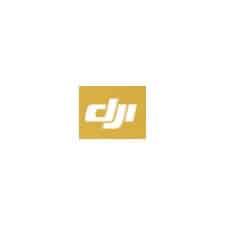 DIJ Technology Co. Affiliate Program
DIJ Technology offers a wide range of drones and drone accessories for you to promote. Their offering range from consumer-level drones all the way up to professional and enterprise drones as well as smart controllers and some great cameras.
Many of their drones can be folded for compact storage and transport and the camera n many of their products are some of the best in the business. The high-end cameras offer HDR and 4K video along with steady filming.
You can really build your website around their drones, they are simply that good. These are a little bit above your standard hobby drones and their prices tend to reflect that. A great affiliate program to promote.
DIJ Technology offers its affiliate partners a 5% commission for all sales through your affiliate links. 
While not a huge percentage it is very reasonable and comparable to most other partner programs in this niche.  The tracking cooking is 60-days.  An above-average cookie.
The 30-day ShareASale statistics are where this partner program really shines. The average sale is a staggering $831.81. The average commission is a very nice $44.07. So even with the lowish commission percentage, we are still seeing a great average here.
And Finally, the Earnings per click is a reasonable $17.89. When you take everything into consideration this is one of the better affiliate programs for drone hardware.
Of course, we would like to see the commission a little higher but there is not a lot of room to maneuver in terms of profit margin for a lot of the drone hardware currently, so seeing double-digit commission is going to be rare.
This is where program diversity really comes into its own. Make sure you have more than just drone hardware affiliates to promote.
---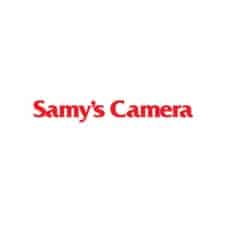 Samy's Camera Affiliate Program
Samy's Camera was one of our top affiliate programs for the photography niche and they find themselves right back on the list for the drone niche as well. This company sells some of the best drones available anywhere.
With the prices to match. Their drones can easily run into the thousands with some pushing 6 and 7 grand.
These are not for hobbyists. These drones are for experts and professionals and if you can promote them properly you can make some great commissions.
Samy's Commission is only 4%, but as we have seen numerous times this is about par for the course when it comes to drones hardware and accessories. There is just no way around it at this time. Their cookie is the standard 30-day tracker.
Let's look at the 30-day ShareASale stats next. Keep in mind that this is also a camera retailer so they are included in these statistics. So they might be a little lower or higher if you only focus on drone sales.
The $525.13 Average Sale is incredibly robust. The average commission of $17.16 is right about where you would expect a 4% commission percentage to be and the earnings per click is an outstanding 73.31 EPC.
Overall a great affiliate to have for the drone niche or the photography niche. The cookie is site-wide so you will get credit for anything your customer purchases through your affiliate link. Whether it is drone-related or not.
---
Bringing Drones In For A Landing
The present is great right now for a drone blogger. The niche is profitable and popular. But it is only the if of the iceberg. The future is where the real money is going to be made. Drones are still not a mainstream electronic device yet.
The industry has a lot of room to grow and mature. And a blog that has established itself will reap the benefits of all those potential new customers when the dam really breaks and the flood of drone operators takes off.
Your drone blog could be at the very center of all this action. But you have to start now, give your brand and blog time to grow. And when the time comes your website will have the reputation and the authority to be the place to go for anything drone-related.
So good luck with your drone blog and hopefully you can put these affiliate programs to good use. 
Just remember these are only 10 options there are many many more to choose from if they fit your blog better.  Only you can know what is best for your brand and your audience.
Don't go it alone. Get the best learning tools and community to help you build your online dream. Check it out here.
---
And, as always have a great day.