This article may contain *affiliate links. Please see our affiliate disclosure for more details
Hello Everyone and welcome back. Today we are going to take a look at a very unique affiliate program for the socially conscious affiliate marketer. It is the CauseBox affiliate program. This subscription box service is sure to help add an additional layer of monetization to your niche site while supporting good causes around the world.
This is an affiliate program that could fit into a variety of niches, from social justice blogs to human rights niche sites just to name a couple. If you are in one of these niches then this could be a great way to add a subscription box affiliate to your affiliate strategy in niches that don't typically have subscription options.
So Lets take a look at the CauseBox partner program and see if it might be right for your niche website…
There Is Just Something About Owning Your Own Business. Being Your Own Boss. Building Something From The Ground Up With Your Own Hands. Especially When It Is This Easy To Get Started.
---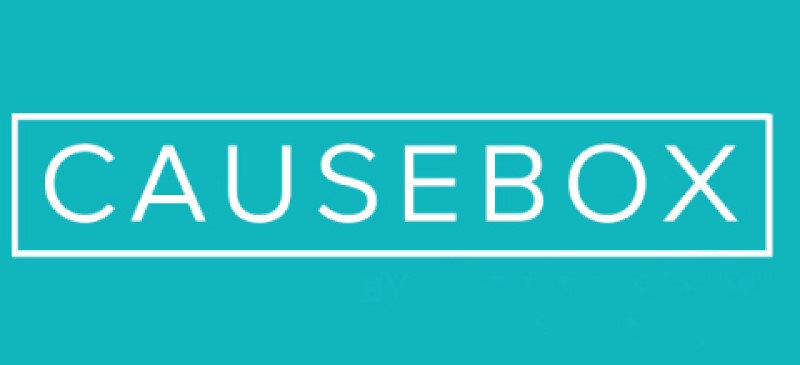 A Closer Look At The CauseBox Affiliate Program
Affiliate Commission: 10%
Tracking Cookie: 15-days
Niche: Social Conscious Products
Application: Join Here
Affiliate Network: ShareASale
---
What Is CauseBox?
Before we get into the bulk of the article and take a look at the affiliate program for Causebox it is important to understand the company behind the partner program. Causebox is a monthly subscription box service that is dedicated to bringing socially conscious products to your door every month.
They pack in 6-8 products supporting various causes and socially conscious companies for their subscribers. As an affiliate, you will be promoting the overall subscription box and not the individual products that it contains
Which Niches Work Best With CauseBox?
This affiliate does not fall neatly into a specific niche or set of niches. In fact, this could be a great option for a wildly disparate set of niche blogs and websites. Here are a few examples of niches where CauseBox would work great.
Environmental Protection Niches
Human Rights Niche Blogs
Social Justice Websites
Women's Rights Blogs
Equality Niche Sites
Any related niche is going to work great as well. Basically any niche that deals with important social, economic, and environmental causes could benefit from having Causebox as an affiliate partner.
The CauseBox Affiliate Commission
The star of the Causebox affiliate partner program is the commission. You get a 10% commission on referrals made through your affiliate link.
The commission is great, but I could not find out if it was a one time commission on the first sale or a recurring commission for each month your referral subscribes. You will have to ask the affiliate manager about it to be sure.
My guess is that it is a recurring percentage but I could be mistaken. The difference is huge, however. The Causebox subscription is around $50 dollars per month so a recurring commission could be 5 bucks a month at the 10% rate as opposed to a single 5 dollar flat fee.
The reason I bring this up is that most subscription boxes offer a flat fee instead of a recurring commission, so if you do get the recurring commission it makes this affiliate, even more, desirable provided you can fit it into your niches content.
That said if it is only a one time commission it is still worth it to consider for your niche site as you can still make a nice amount of income with that level of commission. Additionally, there is a marketplace where your audience can purchase some of the products directly.
The Tracking Cookie
The tracking cookie duration for the Causebox partner program is 15-days. Normally I like to see at least a 30-day tracking gap. However, the subscription box is only around $50 a month which means its not a high-ticket item that is going to require a super long tracking duration.
At 15-days your audience is going to have a good 2 weeks to buy a subscription and you still get the commission for that sale. As long as your content is somewhat buyer-focused then you should have no problem with the 15-days tracking cookie.
What Will You Be Promoting?
The subscription boxes come with a selection of over $250 of socially-conscious products packed into the monthly box. The value of a subscription box needs to be tangible for it to be worth it for your audience and CauseBox seems to have that covered pretty well.
The products themselves are a bit trickier for an affiliate marketer. You don't really know what will be curated month to month so you must make your referrals based on the general idea of the subscription box and the reputations of the company offering it as well as your standing with your audience.
As long as you are being genuine in your promotional content and honest about the subscription box then you will not have an issue convincing your audience to considered purchasing the Causebox Subscription.
It is always important to remember that the products you promote, in this case the Causebox subscription service, are the most important aspect of an affiliate program. You must believe in the products you promote and they must be high quality or you will not be as successful at affiliate marketing as you should be.
My Thoughts On The Conversion Potential Of CauseBox
I think there is a good amount of potential in this affiliate program. It is certainly going to appeal to a specific audience. These people who are interested in this type of advocacy will probably love it, but there will be those that are turned off by this type of affiliate.
However, the people who will have issues with Causebox are probably not your target audience and are not really something you should concern yourself with. Subscription box services are popping up all over the place and it is great to see the option in more a social niche rather than a product-focused niche like a Wine subscription service or food delivery type subscription box.
This uniqueness should help add to the conversion potential of this affiliate should you choose to deploy it on your niche site.
---
The Bottom Line
That will just about wrap up our look at the CauseBox affiliate program. I like the look of this affiliate program. It has everything you want in a good partner.
A good commission and decent cookie as well as some relevant and interesting products in the subscription boxes. Plus it is always nice to have at least one subscription box option for your audience regardless of the niche.
Overall this is definitely an affiliate partner to consider if you happen to be in a relevant niche where Causebox could thrive.
Don't go it alone. Get the best learning tools and community to help you build your online dream. Check it out here.
Thanks for visiting and have a wonderful day.