This article may contain *affiliate links. Please see our affiliate disclosure for more details
Hello everyone and welcome back. Today I wanted to take a look at an affiliate partners placed squarely in the evergreen fields of the pet niche.
The Barkbox affiliate program is its name and helping you make money is its game. Barkbox gives those in the pet niche a subscription box option. I always like to have at least one subscription box affiliate in any niche.
Is Barkbox a good subscription box option for a pet niche website? Is the commission good enough? What about thetracking cookie. What niches would this affiliate work best for and what are you actually promoting with this affiliate.
It is a lot to get into so let us dive right in and see if we can discover just how Barkbox can benefit your online business.
There Is Just Something About Owning Your Own Business. Being Your Own Boss. Building Something From The Ground Up With Your Own Hands. Especially When It Is This Easy To Get Started.
---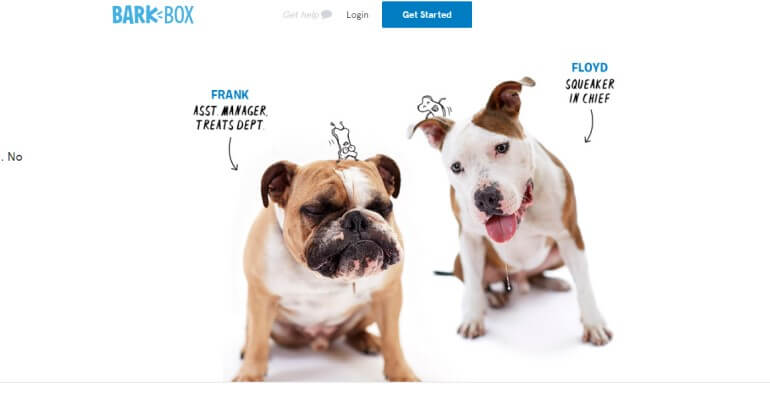 ---
What Is The Barkbox Affiliate Program?
The Barkbox partner program is an affiliate program that allows content creators to monetize their content by placing affiliate links from Barkbox in their content.
When someone clicks those affiliate links and makes a purchase at Barkbox the affiliate marketer gets a small commission for their promotion work.
This is known as affiliate marketing and it is one of the most lucrative ways to make money online. Most companies have an affiliate program in one form or another.
---
The $18 Flat Fee Affiliate Commission
Let's take a look at the commission for this particular affiliate program. It is a flat fee commission which means you only get a one-time fee for each new subscriber that you sign up for their subscription service. You do not get a recurring commission from the ongoing monthly fees of this particular Subscription Service.
A recurring commission is obviously a great bonus for an affiliate program but most subscription boxes have now moved to this upfront fee instead of an ongoing recurring affiliate program although some subscription boxes do still have the recurring commission. 
The good news is that Barkbox has been pretty generous with their one-time fee commission. They offering an $18 commission for new subscribers to their service.  A lot of subscription boxes are in the single digits around 5 to $10 or so. 
It's nice to see something approaching $20 for a subscription service and that means that with just five or so referrals the day you can really make a crate living for yourself or just of nice additional side income with only a couple of subscriptions each day.
So with this commission, I would have to say that the flat fee is definitely a solid commission structure for just about any dog-related Niche site and should serve you well if you can get enough traffic flowing through your site each and every day.
A 7-Day Cookie Duration
The tracking cookie duration for this affiliate program is a little bit less than what you really want to see. It's only a 7-Day duration tracking cookie. Typically you like to see at least 30 days for these types of smaller affiliate programs.
However, it's not the end of the world. 7 days is still a good enough cookie that you should be able to get some decent conversions with this affiliate program.
The products that you're going to be promoting, the subscription boxes, max out at about $40, depending on the length of the subscription, which is not a high ticket item.
It's still quite pricey but you should be able to make the 7-Day duration Work with products in this price range.
---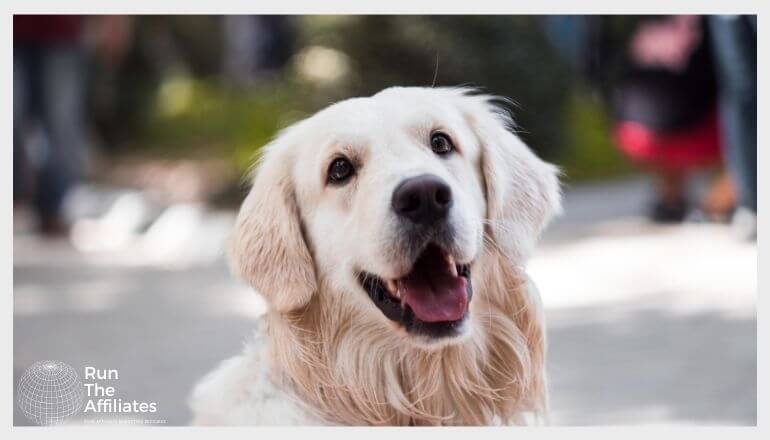 How To Make Money With Barkbox
Making money with v BarkBox affiliate program is going to be a pretty straightforward proposition. First you've got to find an audience of people who love their dogs. That's not a hard thing to do.
The world is full of people that are going to spend money on their pups.  A subscription box with dog products and is going to really pique the interest of a wide range of dog lovers out there. 
So you don't really have to sell the product very much because dog products typically sell themselves when they are correctly promoted.
Essentially what you want to do is take these affiliate links and put them into the best content that you create that is relevant to a dog Niche.
The great thing about the subscription boxes as they have a little bit of everything in them so if you have a niche site dedicated to dog toys you can use the subscription box since most of them will have some form of dog toy in it. 
Likewise, if you have a  pet Niche site that focuses on dog food then you could definitely use this as a dog food affiliate program because there are going to be treats and other forms of dog food in the subscription boxes.
And the list goes on and on. Any little dog micro niche it's probably going to benefit from the subscription box even if the products that you are promoting on your Niche site aren't directly in the subscription boxes. It's a general dog affiliate program that works across a broad range of dog niches.
---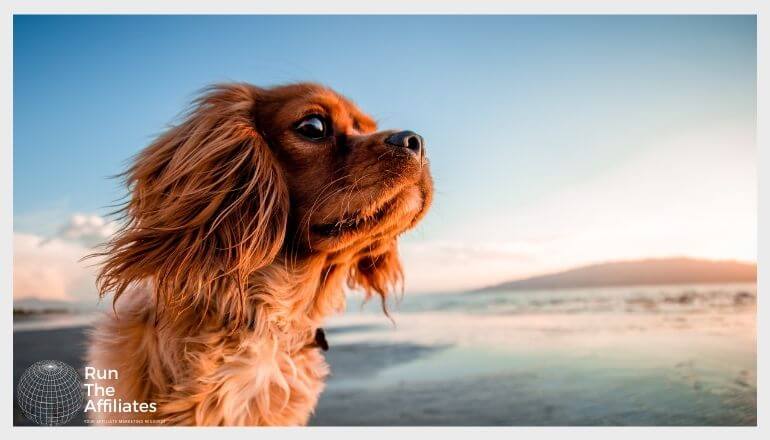 Best Niches For Barkbox
This really isn't a downside but there are only a few places where this affiliate program really makes sense. 
It works especially well in any dog-related niche site. You could probably fit into a general pet Niche site as well as long as you have enough dog-related content to support their own little cluster of affiliate programs.
Fortunately, there are plenty of dog-related niches out there that would work fantastic for this particular subscription box service.
You could use it on a dog clothing Niche site, for example. even though there might not be any particular dog clothing in a given monthly box it would still work pretty well for the overall niche.
A dog food niche site would work Wonderful with it.  A niche site dedicated to dog toys would be another great option for you. Even a more technical niche site like dog training benefits from this particular subscription box service.
I think the pattern is pretty clear here. Anything in the large dog Mitch is going to be a pretty good place to deploy this particular affiliate program,  But don't neglect it if you are running a larger general pet site because it might work for that as well.
---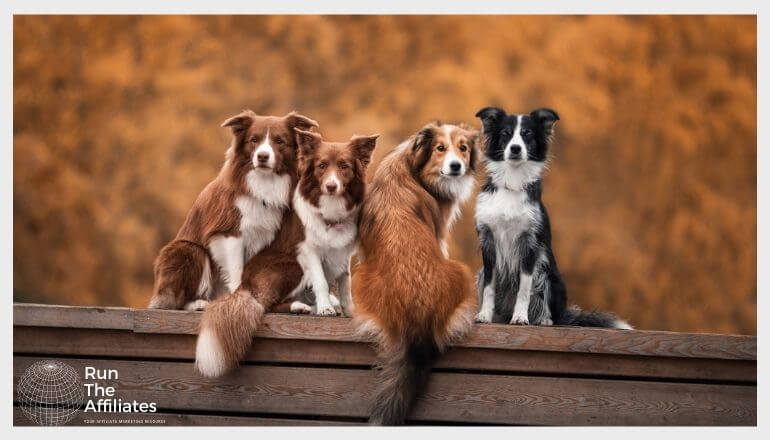 The Wrap Up TLDR
That brings us to the end of our look at the BarkBox affiliate program. In my estimation this is an outstanding program for anyone in the dog Niche or in some cases the larger pet niche as well.
It has a rock-solid flat fee commission. the tracking cookies a little short but should do just fine. And the subscription box itself is interesting and pretty unique among these types of services.
Given that dog owners are passionate about their furry friends and we'll spend a lot of money on those pups it does make this affiliate program that much more appealing to be in such a lucrative and Evergreen Niche like dogs.
I think this affiliate program is a great opportunity for any reasonably Advanced dog Niche site. It might not be the best for beginners since it's not a specific product that you can really dig into and review.
But once you get a good-sized audience you can start promoting this service to your audience and I think you should do pretty well with it if you put it in some solid content with a decent amount of buyer's intent Orin content dedicated to a subscription box service specifically.
It should be a boon for your online business and help you reach your goals of a successful passive income for yourself.
Don't go it alone. Get the best learning tools and community to help you build your online dream. Check it out here.
That's about all I have for you today so I want to thank everybody for stopping by and I wish you a fine rest of your day.