This article may contain *affiliate links. Please see our affiliate disclosure for more details
Vertical Gardening. It simply has to do with space. Not that space.The space around us. It is shrinking every day. Our yards get smaller, we move to apartments that may only have a deck a few feet wide. Concrete everywhere you look.
But there is a solution. A place where anyone can have a little piece of land to work. To farm and till the soil. To get your hands dirty. No matter where you live.
The vertical garden. It is about space. There are many people out there looking for inspiration to build their own little piece of nature.
And you are going to show them the way. But you need to make sure you can pay the bills with this adventure. So you ask yourself a question. And the question is simple…
Can You Make Money With A Vertical Gardening Blog? The answer is very simple as well. Yes. Emphatically Yes. This is actually a fantastic niche to start an affiliate marketing business. It is popular and has competition but it is small enough that you can build a solid foundation before you expand and take on bigger fish.
But there is a lot more to it than that. We know its possible to earn a passive income with a vertical gardening blog. The "how" you do it is what matters.
The fine details are what will make the difference between early success and constant growing pains. Read on to get the scoop…
There Is Just Something About Owning Your Own Business. Being Your Own Boss. Building Something From The Ground Up With Your Own Hands. Especially When It Is This Easy To Get Started.
---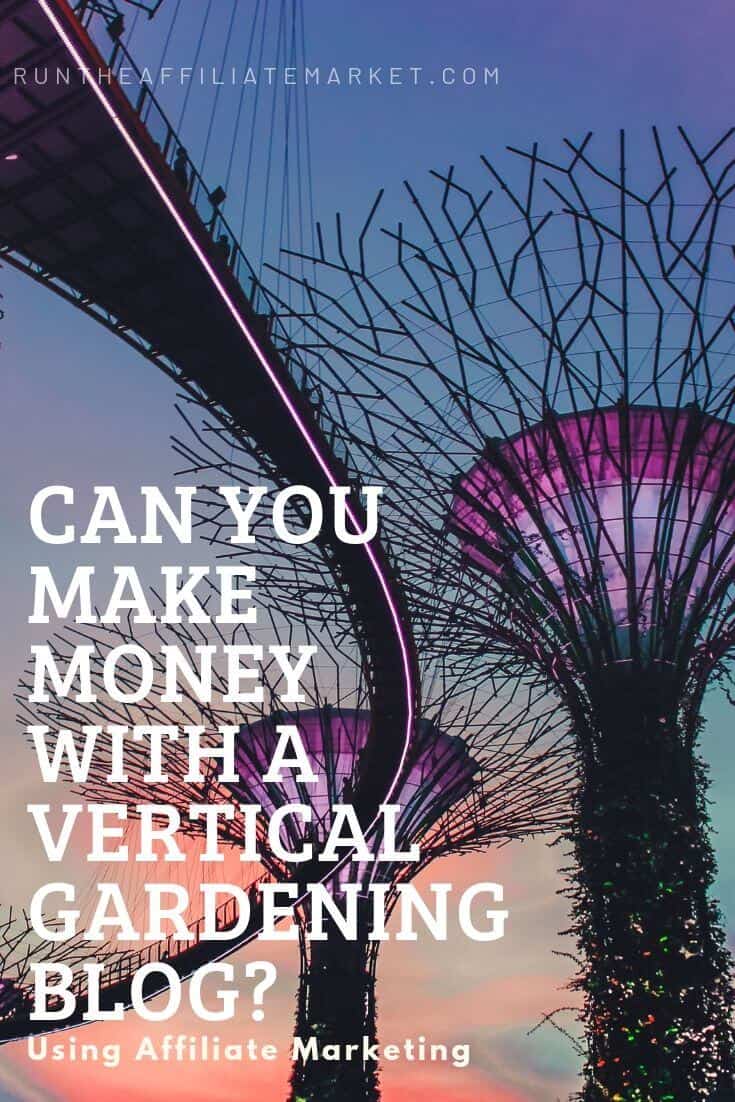 Build Your Vertical Garden Business To The Sky
Vertical Gardening is one of the most interesting blogging niches I have come across in my time working as an affiliate marketer. I wish I had the time to start one of my own to be perfectly honest.
But I don't so I will try and pass on as much knowledge about the business side of things as I can. Figure out the actual growing part of the equation is something you have to do one your own.
Let's take a look at the heart of that affiliate marketing business…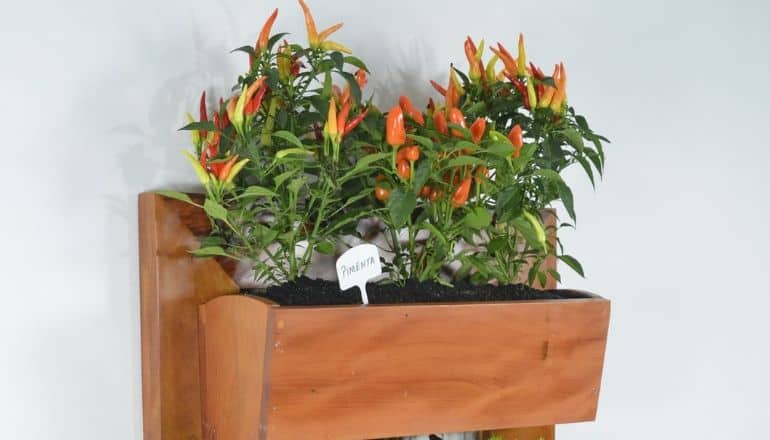 The Vertical Gardening Blog
This is the hub. The launching pad for your business. You want to support it with great content on Youtube and Pinterest. But the written blog is where it begins. The blog is where you want to try and push all your traffic. Whether it comes from forums or SERPs. Pinterest or Quora. Everything gets filtered through your website. You want your audience to stay in your ecosystem.
A great Youtube video sends them to the blog which has affiliate links and ads for monitixation, we'll get into that a little later. It is what every company wants to do. Your business just doesn't do it on the scale of an Apple or Microsoft. At least not yet. The common thread running through the whole project is quality content. It must be top-notch and it must be helpful.
Simple as that.
But if you do the work, the research, the word-craft. The content will flow beautifully and you will have yourself a fun and successful business that will generate passive income for years to come.
On to the next topic. Micro-niches.
Micro-Niche Focus
Vertical Gardening is somewhat of a micro-niche in and of itself. So you really can't niche down to much further and still generate the type of traffic you need to really need to keep your blog focused on just vertical gardens.
You can break it down into what you grow, however, when you are just starting. Maybe focus on flowers or vegetables or herbs and a green wall. There are opportunities to really get a nice foundation with vertical gardening. But this is a great starting point for a general gardening blog. Make your first 50 articles about vertical gardening then expand from there.
---
Monetize Your Vertical Garden Blog
I will touch on the 3 main ways to monetize a vertical garden blog in the next section. There are other ways to make a little money but the main three will be the focus.
Advertisements
Information Products
Affiliate Marketing
Let's have a look…
Advertisements
Advertisements are first on the list of monetization methods for a blog in this niche. You should be able to generate enough traffic to make them worth your while.
I would wait until you have some decent traffic to put them on your site. They will slow it down a little bit and without a lot off traffic that is just a worse user experience for not financial gain.
It is pretty pointless. I understand the allure of getting them up as soon as possible but it is just not worth it before around 5k pageviews per month. And even that is pushing it. 10k is probably best to wait for.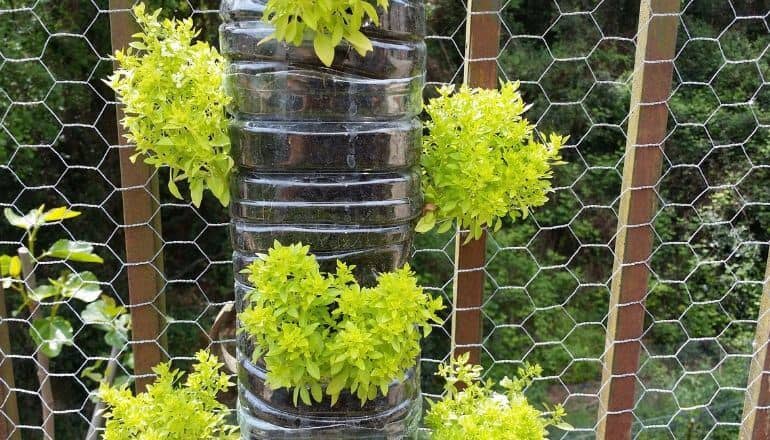 Information Products
An information product will be a good opportunity to generate a good amount of income once you get it produced. The issue is that they take time and a little bit of money to get started with.
The biggest issue with them is that you really need the trust of your audience and you need a good amount of traffic to really make them reach their full potential. Only a small part of your readers, about 2% or so max, will be interested in buying your info product in the best of circumstances. But you can really start making a nice amount of cash with that small percentage if your info product is good.
Affiliate Marketing
Affiliate Marketing is going to be your main source of income for the first year or so of your website. Your traffic will be too low for advertisements to really generate a massive amount of traffic.
And you will probably not have any information product ready to go while you are focusing on building up your content base for the blog.
But affiliate marketing is perfect for this time period in your blog's lifecycle. You don't need a huge amount of traffic, you just need good traffic that is ready to buy what you are promoting and they trust you.
Trust and good promotion, that is affiliate marketing in a nutshell. You are already creating great content so now you just need a little promotion and you can start earning some income with your blog.
Affiliate marketing will not generate a huge amount of income in the beginning but once it starts growing it will snowball very quickly.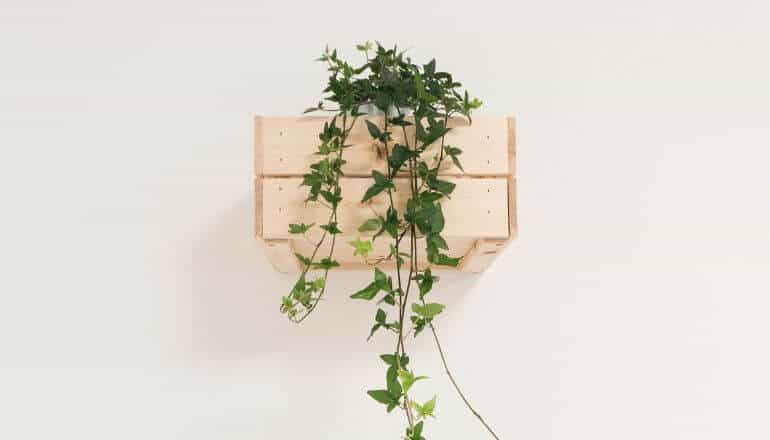 A Couple Of Affiliate Programs To Consider
I put together a whole list of affiliate programs for general gardening but many of them will work perfectly well for a vertical garden specific blog. You can check that out right here.
Now let's have a look at some affiliates that are going to be specific to your vertical gardening niche.
Garden Tower Project — This is one of my favorite affiliate programs. They are exactly what your blog is about. The product is good and their affiliate program is outstanding. One of the best around really. Plus it is two-tiered, so you get a little commission when someone simply joins the program.
Amazon Associates — Of course Amazon is going to make this list. They have a nice selection of Vertical Gardens and people know and trust them. Be sure to take advantage of that.
Types Of Content For A Vertical Gardening Blog
Your content mix will be pretty straight forward for this niche. A few reviews and best-of lists will make up the bulk of your money pages. These will be where your affiliate links will reside.
You will want to keep your informational pages clean of affiliates for the most part. You can put one on an info page every now and then but most of your pages will end up being affiliate link free.
List posts of the best types of plants to put into a vertical or wall garden are going to be helpful and interesting content for your readers. Informational response posts will make up a chunk of your content strategy as well.
These are simple questions and answer posts that directly answer a common question in the vertical gardening niche. The questions themselves can act as great keyword oftentimes. Let's have a look at some search analysis ideas for this niche.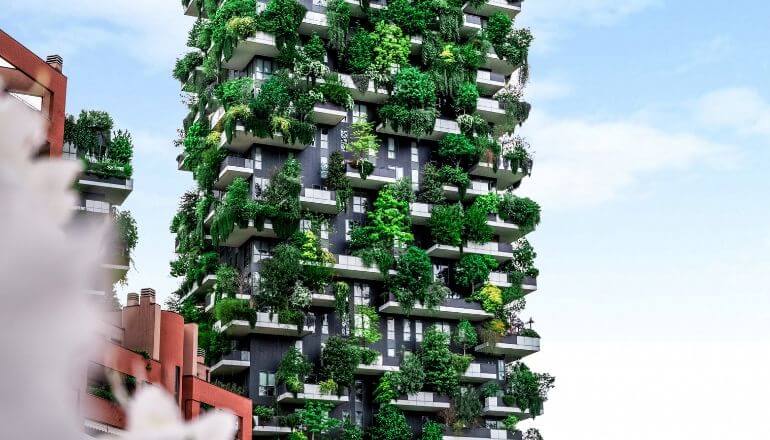 Search Analysis: The Future Of Keyword Research
At this point, keyword research tools are really beginning to show their age. Every one of them just gives you an estimate for search volume.
Many of them don't properly assess the competition. Some even use exact match keywords to give you an idea of how hard it is to rank for a keyword.
Do they still work? To a certain extent. But slamming keyword after keyword into your articles is not going to work anymore.
It is better to just do it yourself. The Google autosuggest method is much more versatile for finding what to write about in the vertical gardening niche.
Using a keyword tool and checking the SERP's is still a great option for any affiliate marketer. Always check the competition and don't rely solely on the traffic volume numbers.
Along with the alphabet soup method of search analysis, you will oftentimes get hundreds of viable keywords in just an hour or so.
Other Ways To Make Money With In This Niche
I want to briefly mention a couple of other ways you can make money in the vertical gardening niche. First, you can sell the plants that you grow. Take your vegetables to a local farmers market and earn a little bit of extra income.
Another great idea is to take pictures of your plants. Stock photos are always needed and you can create unique images that can actually earn you a nice little side income for your business.
One final thing is to dry out some of your flowers and make herbal infusions with them. Chamomile, hibiscus, and other herbals are in high demand right now.
Just be sure to check and see if there are any regulations for these types of herbal remedies in your region or country.
---
Related Questions
#1 Can You Grow Herbs In A Vertical Garden? Absolutely. Balcony herbs are a very large topic in the vertical gardening niche. Not quite big enough for their own micro-niche just yet, but growing each day. It is a great place to generate content for apartment dwellers and bring them into your readership.
#2 How Does A Terrace Garden Make Money? As I mentioned in the article there are other ways to earn a little money with your tower gardens. Selling your wares at a local farmers market is a great way to add a little side income to your business. And you can even take photos of your plants to sell online if you wanted to.
#3 How Much Does A Vertical Garden Cost? It varies. You can build your own vertical garden for very little if you build it yourself out of scraps. You do need to worry about water flow and other environmental factors but it can be done. Prebuilt ones, like the Garden Tower Project, can run well into the hundreds of dollars, but require less work and are typically more efficient.
#4 What Plants Can You Grow In A Vertical Garden? Any plants that grow vertically without any support are ideal candidates for a vertical garden. Smaller plants like herbs and greens like lettuce and kale work well also.
#5 How Profitable Can A Hanging Garden Blog Really Be? This is always the big question. I hope the bulk of this article has given you some ideas on just how profitable a vertical gardening blog can be, but the truth is, it depends. I know that is not an answer but so many factors play into it. You can absolutely make a full time living in the Vertical Gardening niche. Be Patient and work hard.
---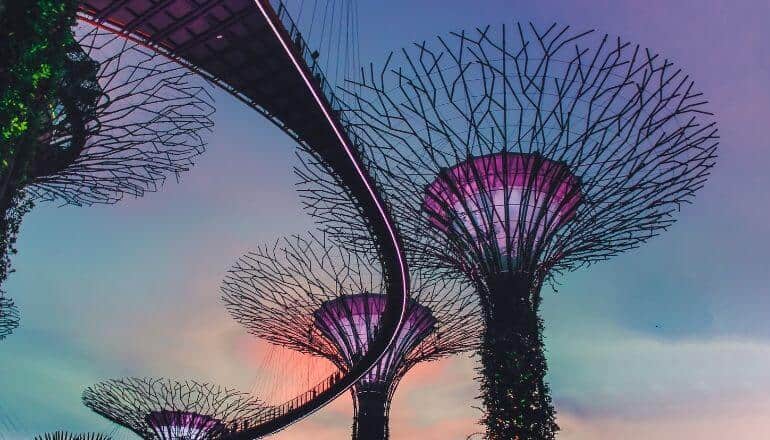 The Big Finish
This is an incredible niche for a blog. It is just specific enough that it can avoid some of the really huge authority sites when you are just getting started. But it is still large enough to have a great deal of traffic potential.
And the golden rule is this. If you can get the traffic you can get the money. Great content gets the traffic. And smart monetization we'll maximize your profits.
There are plenty of great high commission affiliate programs that you can use. Some of the 4 or 5 times the commission of Amazon. Vertical Gardening is one of the most promising micro-niches in blogging currently.
Throw in the fact that gardening in general and vertical gardening specifically is a growth industry(source). And you have a really promising business opportunity in front of you.
If you are a green thumb then you can make a nice living off of your passion. There is no better time to start than right now.
Don't go it alone. Get the best learning tools and community to help you build your online dream. Check it out here.
Thanks for visiting and have a wonderful day.