This article may contain *affiliate links. Please see our affiliate disclosure for more details
World Of Warcraft is still the top paid MMORPG out there and as a result, most of these MMORPG affiliate programs will cater to that audience, however there are a few others that have some form of an affiliate program as well.
You could use these affiliate as part of a general video game niche site as long as you have a section on MMORPGs or online games but they are focused on a few key gaming titles that you will need to have some content built around.
As a result, these affiliate programs are going to have a limited appeal only to those people who are actively playing the games at this point. So I recommend pairing them up with other gaming or e-sport affiliate programs to get the most out of them.
With all that out of the way lets dive into these MMORPG affiliate programs and see if one of them will add value to your gaming niche website.
There Is Just Something About Owning Your Own Business. Being Your Own Boss. Building Something From The Ground Up With Your Own Hands. Especially When It Is This Easy To Get Started.
---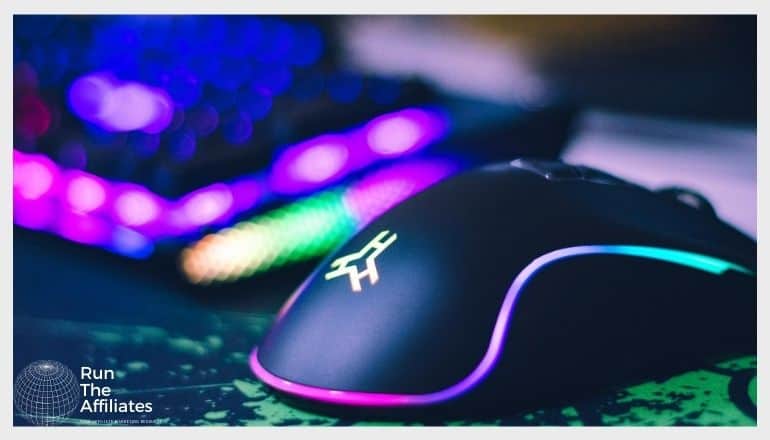 Check Out These MMORPG Affiliate Programs
---
Zygor Guides Affiliate Program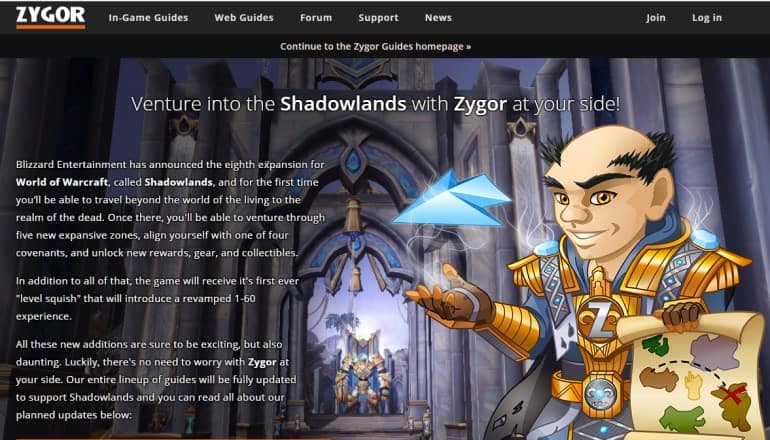 Zygor Guides is one of the biggest and oldest World Of Warcraft guides solutions out there. They are currently gearing up for the Shadowlands release and will have guides ready to blast you through all the new content as efficiently as possible so you can get to the end-game and really start enjoying the expansion.
If none of that previous paragraph made sense then you are in the wrong niche. This is an affiliate program that just about every WoW niche site will want to have in their affiliate strategy. It is hosted on the ShareASale Affiliate network.
Fantastic commissions is going to be the order of the day with this list of affiliate programs and Zygor Guides gets us started off right with a huge 50% commission.
With a good enough conversion rate, this could be the only affiliate partner you need, provided your content is specific to World of Warcraft. The tracking cookie is no slouch either weighing in at 60-days, giving you 2 months to promote their guides and still get that commission.
---
ESO Mastery Guides Affiliate Program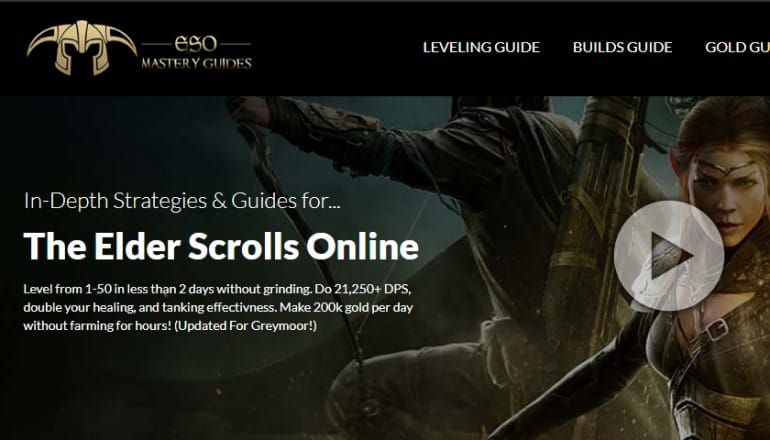 ESO Mastery Guides is a service that delivers leveling, gold, and build guides for the popular MMORPG Elder Scrolls Online. This is a newer MMO relative to the likes of World of Warcraft but it is still an established brand with plenty of players to promote to.
The commission and the cookie are great for this affiliate program. Most of the commissions on our list will be 50% or more because these are digital products that have very little overhead.
The commission itself is 57% for the ESO Mastery Guides Affiliate Program and the tracking cookie should be around 60-days given that this is a product on ClickBank. 60-days is typically the cookie duration but it is always good to ask about it to be sure.
You will need to join ClickBank in order to get your affiliate link for this partner program but there is no traffic requirement for the specific ESO Mastery Guides Affiliate Program so even new websites can get in on the action.
---
Dugi Guides Affiliate Program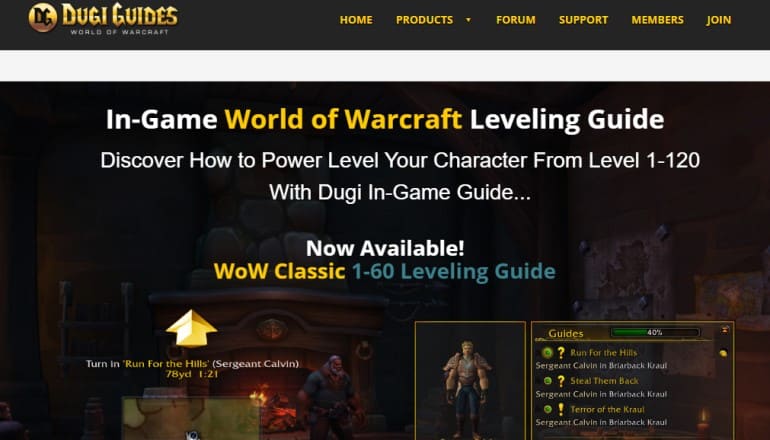 Another huge name in World Of Warcraft Guides is Dugi Guides. They are just behind Zygor in terms of popularity, in my opinion. But the quality of the Dugi Guides cannot be denied. I used the Dugi guides over Zygor when I played WoW.
The convenience and quality of the Dugi leveling guides made playing the game that much more fun and its something that you will want to convey to your audience when you promote this product.
As for what you get in return for promoting this affiliate? A fantastic 50% commission and a rock-solid 60-day cookie through ClickBank. It will all come down to the conversion rate for this affiliate program since all-digital products tend to lag behind physical products when it comes to conversion rate.
But with that 50% commission the conversion don't need to be nearly as high. Give Dugi Guides some airtime on your MMORPG or WOW specific niche blog and see if it can't generate some solid income for you.
---
Joana's 1-60 Classic Wow Leveling Guides Affiliate Program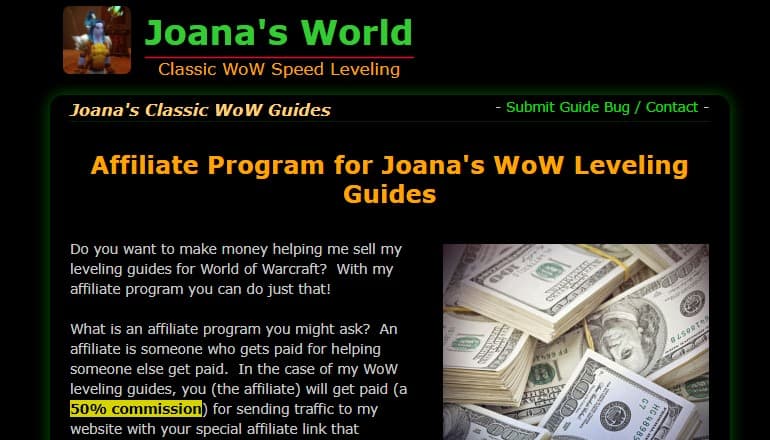 Joana's Classic Wow Leveling Guides niches down even further than just a World Of Warcraft Guide. This affiliate deal mainly with the classic WOW servers that are among the most popular servers going right now.
They are servers that host the classic WoW gameplay from the early 2000s. As such the appeal of this MMORPG affiliate will be somewhat less than some of our other entries on this list because the focus is so narrow on specific servers from a single MMORPG.
This is Antoher affiliate prgroam that is hosted on the ClickBank network, so you will need to sign up for clickbank in order to join this partner. The typical cookie duration for Clickbank listed products is 60-days but be sure to double check in case it has changed recently.
The commission is on par with the other entries onour list. Joanas Leveling Guides offers a robust 50% commission on qualifying sales made through your affiliate links. How well it works for you will come down to how it resonates with your audience members.
---
Wargaming.net Affiliate Program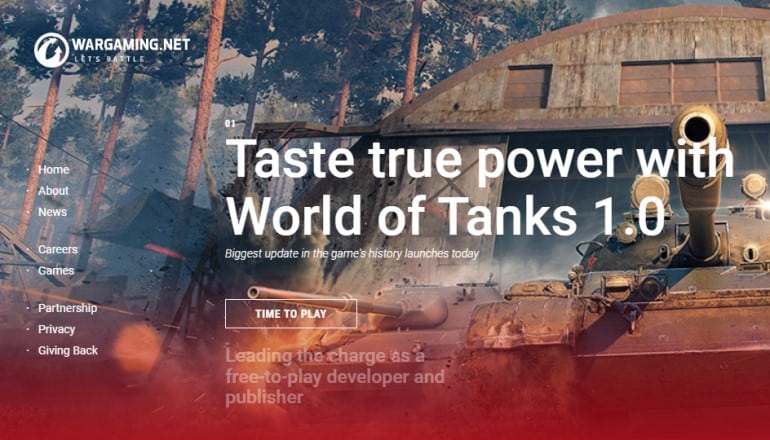 Wargaming.net is renowned for its war games. World Of Tanks, World Of Battleships, and World Of Planes are their flagship titles with World Of Tanks being their most popular title to date.
There are a lot of options for you as an affiliate marketer when you join this partner program. You can focus on a single game or celebrate their entire catalog. Either way will work wonders for your gaming or e-sports niche site.
The affiliate page for Wargaming.net lists up to $10 as the commission for promoting their products although it doesn't have much more information than that.
You will need to ask about the commission rates when you join their partner program to make sure you are getting the best deal for yourself. the tracking cookie info was also not readily available so inquire about that as well.
---
Hayden's World Of Warcraft Secret Gold Guide Affiliate Program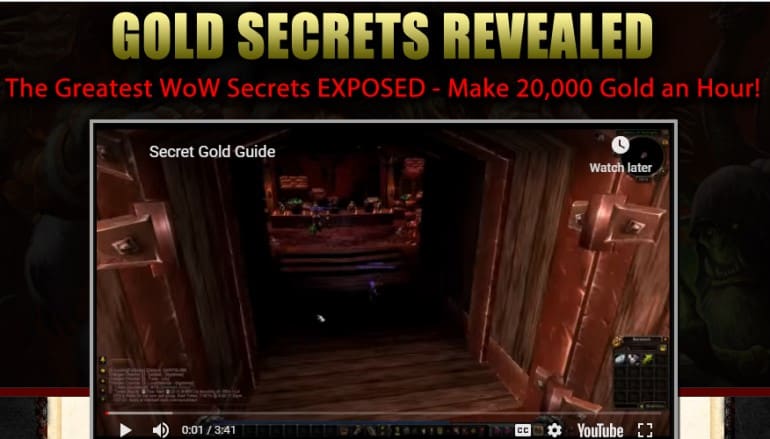 Hayden's WoW Guide is dedicated to making you as much money as possible in the shortest amount of time. Gold in World of Warcraft is used for everything from mounts to gear and even hiring other players to help you through content. So making gold is a huge factor in the enjoyment of WoW.
So much so that people are willing to pay top dollar for good guides that can get them gold quickly and consistently. That is the crux of your promotional endeavor for this product and one that will benefit just about any WoW focused niche site.
I placed this one last because I think it might be the least useful. Gold grinding in World Of Warcraft changes every patch it seems so if the guides aren't kept on the cutting edge they can lose their value until they are updated. Just something to keep in mind when promoting this affiliate.
If it is kept up to date and on the bleeding edge then this can be a great option for your WoW niche website. The commission is 60% making it one of the highest commissions on our list. It is hosted on the ClickBank network so the tracking cookie should be 60-days.
---
Wrapping Up These MMORPG Affiliates
That brings us to the end of our look at these MMORPG affiliate programs. I wish there was a little more diversity in the number of games that have some form of affiliate programs associated with them but this is the best we can hope for after researching the topic.
Blizzard, the maker of World of Warcraft, doesn't seem to have an affiliate program and neither do most MMO companies. I searched for Everquest affiliates, Bethesda affiliates, and on and on but sometimes there just isn't a huge selection.
My best advice is to use these affiliate programs alongside general gaming affiliate programs. That way you cover the smaller micro-niches of individual MMORPG's and games as well as gaming gear that is tailored to MMO's.
A good mouse and keyboard affiliate program would be great alongside one of these MMORPG guide partners to give your audience a broad selection of products that you can earn a commission off of.
At any rate, these affiliate can be a great addition to your gaming or MMO niche site and could help bolster your online business by adding new monetization options for you to explore.
Don't go it alone. Get the best learning tools and community to help you build your online dream. Check it out here.
Thanks for stopping by and have a wonderful day.