This article may contain *affiliate links. Please see our affiliate disclosure for more details
It may seem incredible that there are dedicated affiliate programs for lighting. the truth is that lighting is an incredibly important part of the Home Design decor and Home Design markets.
These are huge and competitive markets that have a lot of smaller niches That make up these Broad markets.
Lighting is just one of these small niches that truth be told is big enough to be it's on industry or Market on its own. The good news is these lighting affiliate programs can be used in a wide variety of other niches that might not be as competitive as home design or Home Decorating.
So let's dive in and find out exactly what these lighting affiliate programs can do for your passive income blog.
There Is Just Something About Owning Your Own Business. Being Your Own Boss. Building Something From The Ground Up With Your Own Hands. Especially When It Is This Easy To Get Started.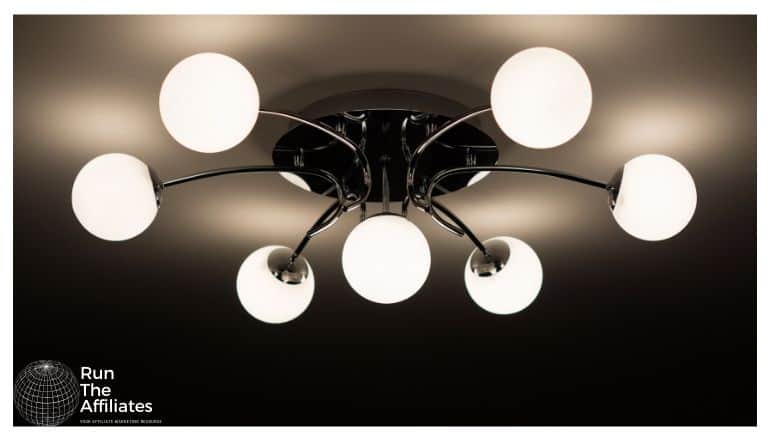 Check Out These Lighting Affiliate Programs
Lighting affiliate programs are designed to let content creators monetize their content with affiliate links to these lighting websites and stores.
You might be asking yourself where is a lighting affiliate program going to fit in. Well if you have a home decor website and you are going to have a section on lighting.
If you are creating a website strictly about decorating a bathroom then you were going to want to have a lighting section so that people know exactly how the lighting will affect the overall look of that bathroom.
If you have a gardening website and you want to show people how to illuminate their Gardens then you are probably going to want one of these lighting affiliate programs.
They are incredibly versatile and they have a lot of different niches that you can slide them right into and help amplify your monetization strategy.
Now that you have some great lighting affiliate program ideas you just need to create the content and drive traffic to your affiliate links. With a little affiliate marketing training, you can get started on that today.
---
Lumens Affiliate Program

Lumens Has a huge selection of lighting for just about any room in your house and they have quite a bit in the way of outdoor lighting in architectural lighting as well.
They have great items for your bathroom chandeliers floor lamps reading lamps wall lights accent lights and so much more than this affiliate could be used for a wide variety of niches in home decor and Home Design as well as gardening and Landscaping niches.
In addition to all of the lighting products that they sell they do have some Standard Furniture as well as other accessories and gifts that really cross over and make this a useful affiliate program for more than just a lighting Niche website.
The 8% commission offered by the Lumens Affiliate Program is rock solid and should lead to some pretty good commissions for your affiliate marketing business. Their tracking cookie, on the other hand, leaves a little to be desired.
Weighing in at only a 7-day duration really puts the pressure on you to have your content show up right in the reader's buying window. It means you will want to craft content with a little more buyers' intent to get the most out of the shorter cookie duration.
---
Lighting Showplace Affiliate Program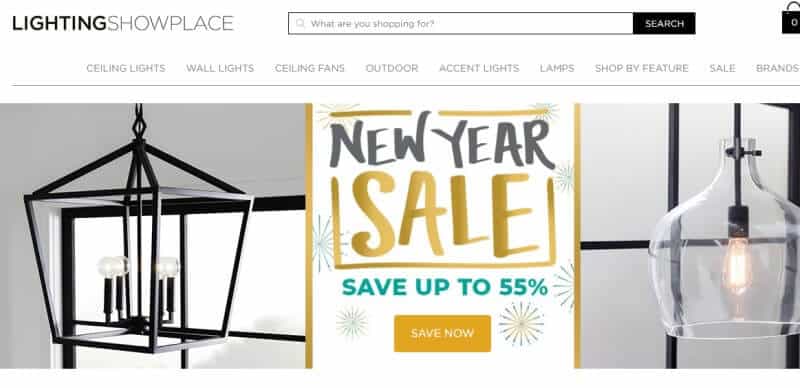 Lighting Showplace Has a nice selection of ceiling lights wall lights accent light and other light fixtures that would fit well into home decor or Home Design Niche.
You could also use this as a gardening Niche affiliate program because it does have some outdoor lighting that could be used to illuminate your garden.
Many of their products come with a pretty hefty price tag so you're going to want to really concentrate on creating the best content to try and drive sales.
But when you do get them they will create some pretty good commissions because a lot of these items are what I would consider high ticket products.
The tracking cookie is a very nice 45 days for the lighting Showplace affiliate program. This gives you a little bit extra time over the standard 30-day tracking cookie to make a sale and make sure that you get that all-important commission from all your hard work.
The commission is pretty decent as well once you get it up to the higher tiers. It starts out at 4% but can go as high as 10%. 4% is really the lowest you want to go on any of these affiliate programs because that's when you start getting into Amazon associate territory.
But if you can manage to get it up to 6, 7, or even 10% then it's very much a viable alternative to just about any other Warehouse style affiliate program.
---
YLighting Affiliate Program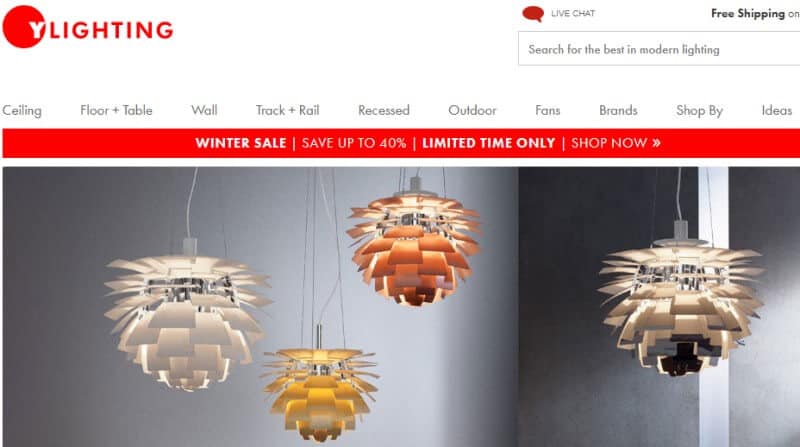 Ylighting is an affiliate program for home decor and similar lighting niches. They have dozens of ceiling, wall and track lighting for you to promote on your website. They also have outdoor lights that might work well on a garden niche website.
There is a bit of a discrepancy in the commission rate. In their CJ.com profile, the quoted commission is 2.5% but their webpage lists it at 8%. 2.5% is too low to really make a good profit with, 8% is pretty good.
You will have to ask when you join to find out exactly what their commission is. The tracking cookie is solid at 45-days, however.
---
LED Wholesalers Affiliate Program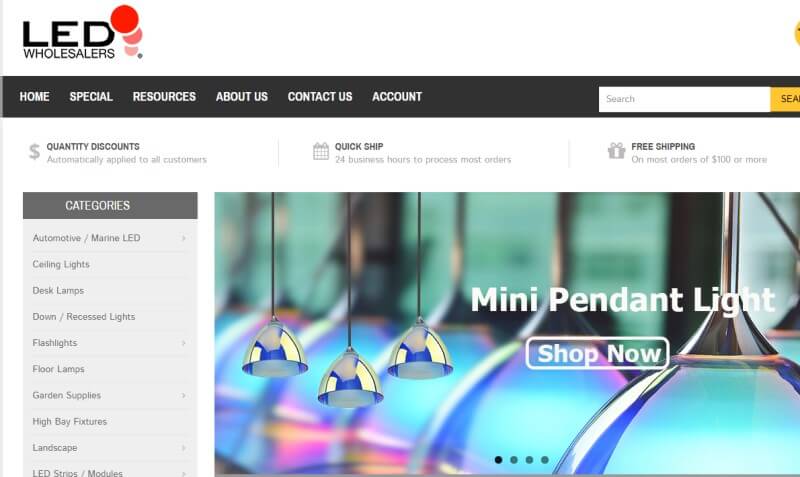 LED Wholesalers has a good selection of lighting products. From ceiling lights and desk lamps to flashlights and garden lighting supplies, they have something for a wide variety of niches where lighting is needed,
There was no cookie duration listed on their affiliate program webpage, so be sure to ask about it when you join this affiliate partner.
The commission is on the low side at only 5%. A high conversion can make up for the shortfall somewhat, however.
The commission is very close to Amazon, so you will need to decide if it is worth it to just you Amazon for lighting products instead.
---
LED Factory Mart Affiliate Program

This affiliate is a little bit different from everything else on our list. They do have some outdoor and standard LED lighting with the majority of this website is dedicated to LED lighting for your automobile.
This opens up a whole new set of niches for you to promote this affiliate program on. It'll work well for a standard LED lighting Niche website but it would really be a great option for an automotive website depending on what Focus you have for that particular website.
The tracking cookie direction is a rock-solid 30 days. You can't really complain about the industry standard for the tracking cookie.
The commissions where things get interesting, however. On their affiliate program website, they state that their commissions run up to 15%.
I couldn't find what the base commission is but if you can get it up to that 15% level than you have one of the better affiliate programs in the lighting Niche.
---
1Stop Lighting Affiliate Program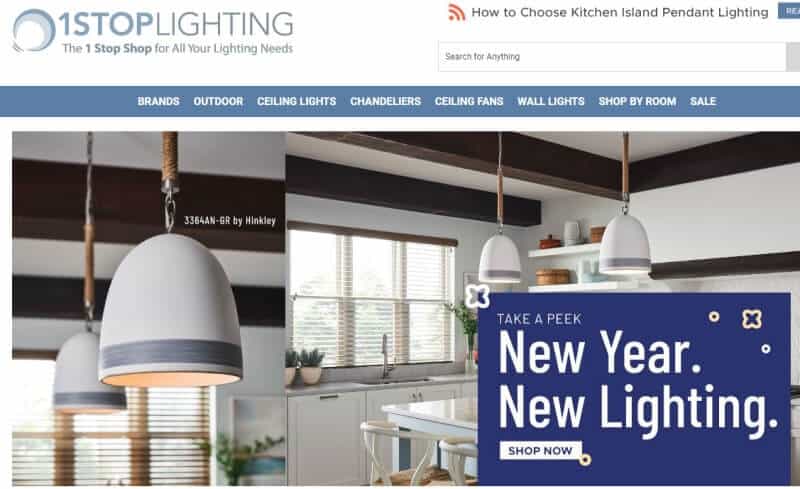 1StopLighting offers a wide range of ceiling lights, chandeliers wall lights and outdoor lighting solutions that you can promote to your audience.
The tracking cookie is a little short at 7-days but the 7% commission is solid and should lead to a decent amount of income provided you can get the conversions at a reasonable level.
You'll notice that a lot of these affiliate programs 10 to sell the same types of products so you going to want to find the one that converts best with your specific audience and focus on using just that one.
You don't want to have too many affiliate programs and be sending your audience to all kinds of different websites. Pick one or two and build a level of trust between your audience and that affiliate program for the best results.
---
Southfork Lighting Affiliate Program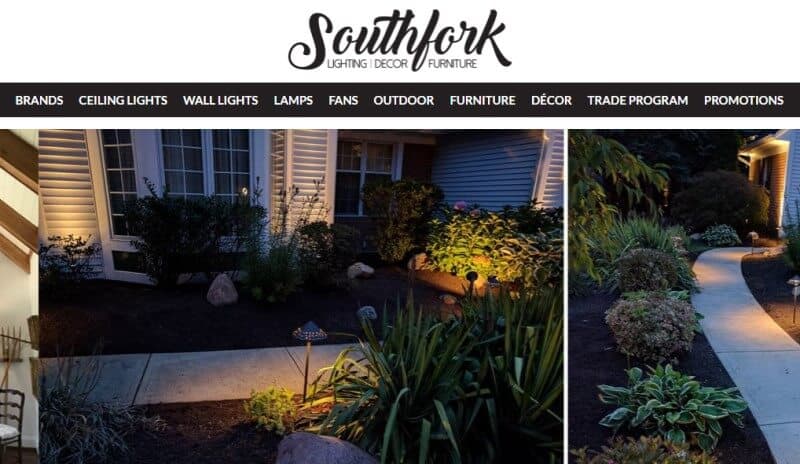 Southfork Lighting is another outstanding partner to have in the lighting market with regards to their products. They have hundreds(thousands?) of lighting fixtures and products that you can promote on a variety of different niche websites.
Some of their outdoor lighting options would make a great product to promote on a landscaping blog or website.
The tracking cookie is only 7 days which is not great. You should be able to work with it ok, but sales will most likely be lost because it is so short, especially given the prices of some of the lighting fixtures.
The commission is pretty good for the lighting niche. It weighs in at 7%. A good percentage that can really make you some money if you can successfully promote some of the more high-end lighting products.
---
Lighting New York Affiliate Program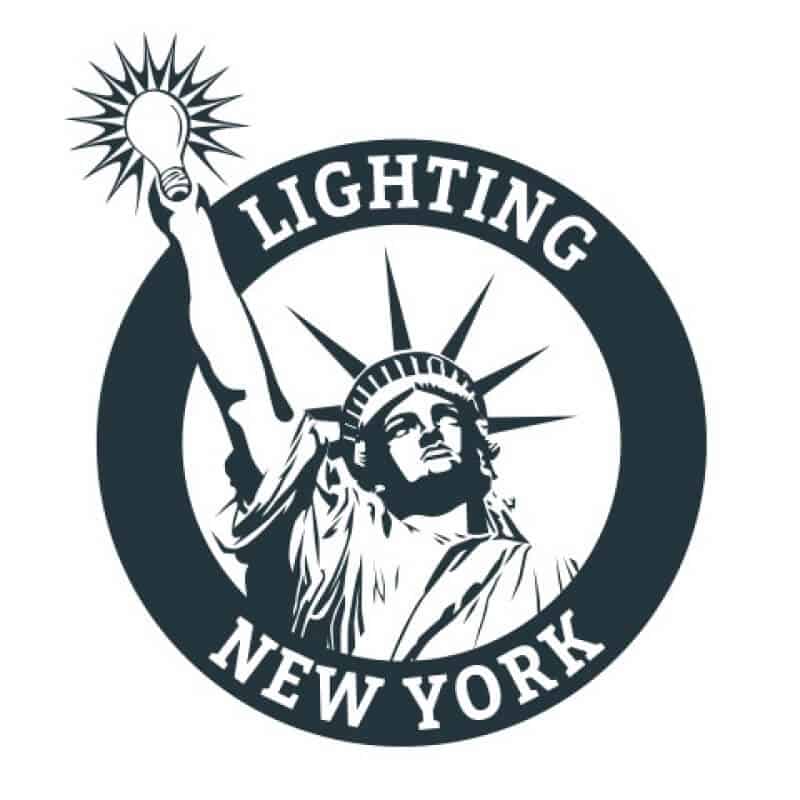 Lighting New York Has an incredible amount of lighting fixtures and products available for you to promote on your Niche website. A lot of their products can be considered high ticket items as well. They run over thousands of dollars routinely.
So while it takes a little bit more promotion and finesses to get the sales when the prices are that high the commissions can add up quickly and turn into a full-time income in short order And with only a few sales each day.
The tracking cookie duration is a little bit less than I typically like to see for these types of affiliate programs. It only weighs in at 15 days which is decent but not great.
It will affect your conversion rate a little bit because you're not giving your audience as much time as you normally would with a 30-day plus tracking cookie which is really more of standard duration.
The place where it's really going to become a problem is with some of the more expensive items that Lighting New York sells.
Some of their lighting fixtures and products can run well into the thousands of dollars and for that, you really want a long-duration tracking cookie and not the 15-day one that they offer you.
The commission is 4% which is not great but not terrible. It's about average I always like to aim for at least 5%, but 4% will do in a pinch.
It puts it right in line with a huge Warehouse store like Amazon but this affiliate might be more appealing to your lighting audience because they do focus on that specifically.
It's all going to come down to conversion rates as to whether this affiliate is going to be good for your particular lighting blog.
If you can get a converting then the commission is not going to be as big of a deal because some of the products they have there are very very expensive and can really generate a good commission if you can make the sale.
---
Sansi LED Lighting Inc. Affiliate Program

Sansi has a decent selection of LED security lights, light bulbs, floodlights, and other smart lights for your audience to choose from.
These are some pretty impressive and well-designed LED lights that would fit well into an outdoor gardening type blog or a home security type blog.
The affiliate terms for this partner program are pretty good and are just about the best you're going to find in the lighting niche. They offer a 30-day tracking cookie which is pretty standard but it's nice to see none the less.
The commission really stands out as it is higher than just about everything else on our list, at least four base commissions. They offer a robust 13% Commission on qualifying sales made through one of your affiliate links.
---
LED Mall Affiliate Program

This lighting affiliate program Falls more into the festive style of lighting. They have laser shows that you can display at your house for Christmas or other holidays.
So this is going to be very specific to Holiday website or Christmas website and maybe even something like a Halloween website although I think they're a little bit too Christmassy for that.
The tracking cookie is a very nice 90 days for this affiliate program. Given the products and the overall pricing, this is a fantastic tracking cookie and one that you won't need to worry about because it's playing long enough to make sure you get your commissions.
The commission is also very nice. They offer a full 10% commission for all qualifying sales through your affiliate link. A double-digit commission is always a good thing, in my opinion.
---
Maximize Your Lighting Affiliate Program
That brings us to the end of our look at these wonderful lighting affiliate programs. It's conceivable that you could start an entire blog dedicated to nothing but lighting.
However, I think the better use of these affiliate programs is to integrate them into a larger concept blog.
Whether that's a home decor blog or a room-specific Decorating blog or even outdoor lighting or gardening blog these affiliate programs are really going to help monetize your site that much better.
As with all affiliate programs you'll have to run some tests to see which ones convert best with your particular audience but once you find the one that really resonates with your readers I think you'll have a very good partner program to integrate into your overall affiliate strategy.
The only thing left is to create the content and start driving traffic to your affiliate links. You got this.
Don't go it alone. Get the best learning tools and community to help you build your online dream. Check it out here.
Thank you for stopping by and have a wonderful day.