This article may contain *affiliate links. Please see our affiliate disclosure for more details
In this article, we are going to take a look at a few affiliate programs for tea niches. Anyone in the tea niche will want to pick these affiliate programs up and add them to your arsenal.
Diversifying your affiliate programs gives you the potential to review more unique products in order to generate more content for your marketing business.
The tea niche is a great one to be in for an affiliate marketer. The global revenue for the tea market was over 49 billion in 2017 and projected to grow to 73 billion by 2024, according to Statista.com.
This is a huge market that can generate some real income with the right affiliate partners. Here are the 4 Tea-related Affiliate programs we are going to tackle.
There Is Just Something About Owning Your Own Business. Being Your Own Boss. Building Something From The Ground Up With Your Own Hands. Especially When It Is This Easy To Get Started.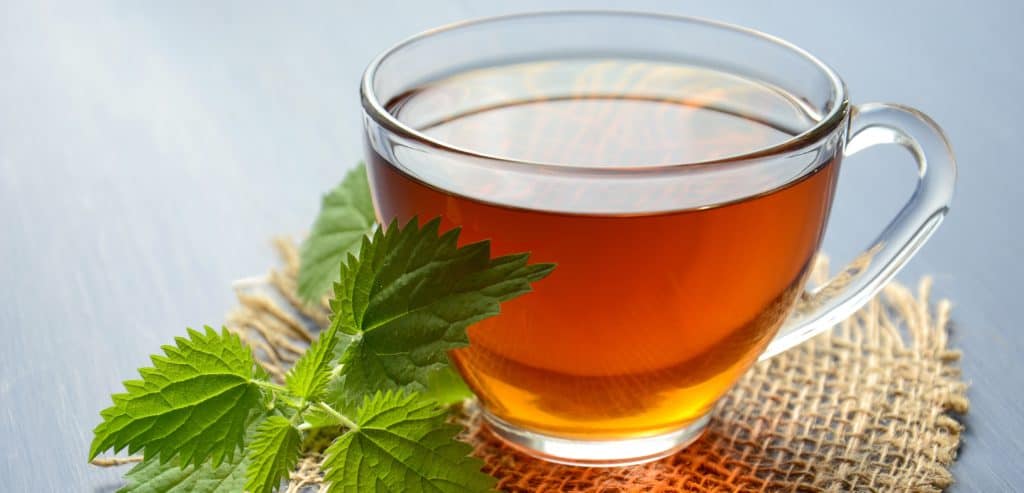 ---
Teatulia Affiliate Program
Our first stop is Teatulia, an organic tea company. They have a social conscience business model based on protecting the environment and bettering the lives of the farmers that are producing the tea near the Himalayan mountains.
Therefore, you can feel good about helping people while still earning a little bit of money for your marketing business.
A Unique Tea Brand
A Teatulia affiliate has the ability to promote Teatulia's unique branded teas. Every type of tea imaginable is represented here for you to promote on your blog or review in videos.
Green, Oolong, White, Black and herbal teas are available to review and are grown and packaged under the Teatulia label.
Having a unique brand to promote is always a great idea when looking to add to your affiliate marketing stable.
Some of the bigger multi-product affiliate programs are great for general products but a unique brand affiliate program opens up a multitude of possibilities for your affiliate business.
Affiliate with a Conscience
In addition to Teatulias social work with their growers, they also offer a 12% commission on all sales at the Teatulia store.
A 12% commission for a retail affiliate program is pretty good, It provides a decent return on time invested and content created. It is nearly double some of the bigger retailers' basic commission.
The prices in their store range from anywhere from $7 to $50 dollars or so when you promote their products there is a good amount of potential income from this affiliate program.
In addition to the nice commission Teatulias affiliate program is backed by ShareASale. Which provides a good backend and tracking for your sales.
Teatulia also offers a 30-day cookie for its affiliate marketers. This is a pretty good cookie for a retail affiliate program, not great but not as bad as some which can be a low as 24 hours.
This gives anyone who uses your affiliate link a 30-day window to purchase something and still give you a commission.
Closing out Teatulia
Added all together Teatulia is a pretty great affiliate program for anyone in the Tea niche. A generous commission and an ok affiliate cookie make it a must-have.
The added bonus of a unique socially conscious brand puts it over the top, as you can promote it and not feel guilty about sending your tea-loving audience to the Teatulia.
Quick Look
12% Commission
30-day cookie
A unique line of Tea flavors and products
You can sign up for the Teatulia Affiliate Program below.
URL:https://www.teatulia.com/affiliate-program.htm
---
TeaBox Affiliate Program
The next affiliate we are going to take a look at is TeaBox. Teabox also uses the ShareASale affiliate network to interface with their affiliate partners.
This means they have the reliability and backing of a large and established affiliate network, which is a nice advantage to have when searching for potential affiliate programs to promote.
The Teabox Range
Teabox offers an astonishing array of teas and teaware to choose from. There are seemingly hundreds of different items to choose from.
With so many products an affiliate marketer could leverage many of them in order to create unique and helpful content for their audience.
They offer a myriad of unique tea flavors and blends as well as a good selection of drink-ware and kettles all of which are available for the affiliate partner to promote.
They also offer subscriptions for their tea, which offers the affiliate a chance at a little recurring commission on sales. This is a very good addition to any affiliate in the Tea niche.
Making money with Teabox
Teabox offers a competitive 10 to 15% commission of sales through their website. For a retail affiliate program, this is great.
Given the breadth of products and the subscription tea service that they offer, this one affiliate could generate a significant amount of monthly income for a blog or website.
Their average sale is around $45 dollars making for a nice commission every time a purchase is made.
With their huge selection and generous commission, Teabox is a very good affiliate to have for your blog and one that can really make you some money.
However, they only offer a 15-day cookie for their affiliate program. This is less than ideal as they are a smaller niche site and a potential customer might not make a purchase their first time through.
By only have a 2-week cookie the affiliate marketer could potentially lose sales due to it.
Closing the Teabox
Even with the 15-day cookie, Teabox is still a pretty good deal for an affiliate marketer in the tea niche.
You always want to bolster your potential content by bringing on unique brands that you can write about and promote and Teabox fits the bill. A good commission adds to the benefit.
We just wish the tracking cookie was a little longer.
This is still a must-have for any Tea blogger.
You can sign up for the Teabox Affiliate Program below.
URL:https://www.teabox.com/pages/affiliates
Quick Look
10% Commission
15-day cookie
A complete range of tea products, including subscriptions
---
Craft of Tea Affiliate Program
Craft of Tea is our 3 affiliate program in today's list. They are part of the affiliate network, Affiliate Manager, As always being part of a reliable affiliate network is always a plus when choosing which affiliate to promote.
Single, self-run affiliates are fine as well, but make sure you do a little extra research on those.
Crafted to Perfection
Craft of Tea is another tea shop with its own blends and flavored tea. They run the gamut of what is possible in a tea from straight black teas to Herbals and Rooibos or red teas.
They have decafs and detoxes. Chais and Oolongs. They have a plethora of choices.
All this choice and abundance of products is a huge advantage for an affiliate marketer.
Every unique tea blend is a potential piece of great content with which you can draw in new audience members and potential customers. This type of unique branded product for each affiliate multiplies the content potential drastically.
With over 50 flavors of tea to choose from and a unique blending of loose leaf tea, this affiliate program will delight the tea connoisseurs that make up your audience.
They also have some subscription-based tea samplers that will go along way in helping your audience find a tea that they love.
Crafting a Commission
Craft of Tea offers a good 10% commission on all sales as well as some very nice looking affiliate materials, beautiful banners and good product photos that make this particular affiliate an easy on to promote.
Their teas are fairly expensive but are handcrafted blends and would be considered a high-end tea. Which makes for a nice commission.
They also offer a 30-day cookie which is pretty good for a rental affiliate program.
Not as high as some other programs, but a good one none the less. 30 days is plenty enough time for your customers to purchase a product from them and have you get a commission for it.
Tying it all Together
Craft of Tea is another great example of an affiliate program. A good commission and a decent tracking cookie make this a solid deal.
But once again it is the unique products that may be the biggest draw, 50 varieties of tea are 50 potential reviews and pages of content to give to your readers, helping them decide which teas might be best for them.
Quick Look
10% Commission
30-day cookie
A wide range of teas and flavors to promote
You can sign up for the Teabox Affiliate Program below.
URL:https://www.craftoftea.com/pages/become-an-affiliate
---
Generation Tea Affiliate Program
Generation Tea is a smaller affiliate program. They are part of the ShareASale affiliate network so you will have to create an account with them in order to join Generation Teas's affiliate program. Don't let its small size fool you this is one great affiliate program.
A Unique Generation
Generation tea has quite a few different types of tea to choose from and looks to mostly focus on teas for the far east.
They have very distinctive aged tea in wicker baskets that will draw the attention of just about any tea fanatic. This really is a very interesting affiliate program.
The reviews you could do of their tea product line would be outstanding as there are very few shops like this one in the tea niche.
They have some tea bags but most of their offerings are loose-leaf. Their Liu Bao fermented tea, for example, is aged years giving it a distinct taste.
Their tea is really for the tea enthusiast and one thing about any enthusiast audience is that they are more than ready to spend their money on something unique and wonderful.
And this tea is no exception. With the right content, this affiliate program could be a real winner.
The Generation Tea Compensation Package
In addition to the unique teas you could promote, Generation Tea offers an outstanding 20% for their commission. This is a very high commission for a retail affiliate.
It really just adds to the overall value of this affiliate immensely and could cause an affiliate marketer to focus on this program in order to get more conversions for the high rate of return.
But, it doesn't stop there.
Generation Tea put the cherry on top with a whopping 180-day tracking cookie. A full 6 months to make your sale is almost unheard of in the retail affiliate program space.
When combined with the great commission and the unique inventory this is an absolute dream affiliate.
Talkin Bout My Generation
This is one of the best affiliate programs I have come across in the retail space. It really ticks every box on what you want from an affiliate program.
Great product, good commission, and a great cookie. This is an absolute must if you are in the Tea niche.
It is almost the perfect affiliate program.
Quick Look
20% Commission
180-day cookie
Age, fermented teas are their showcase products
You can sign up for the Generation Tea Affiliate Program below.
URL:https://generationtea.com/pages/affiliate-signup
---
Affiliates That Fit to a Tea
Four affiliate marketing programs for you to consider if you are in the Tea or beverage niche.
Unique brands.
Tons of potential content for your blog or website. And some very generous commissions and tracking cookies to boot.
What is not to like.
If you are in the tea niche do yourself a favor and sign up for these incredible affiliate programs.
Put these great affiliates to good use with my top recommended resources for website building and affiliate marketing training.
---
And as Always Have a Great Day.