This article may contain *affiliate links. Please see our affiliate disclosure for more details
Greetings everyone. I hope that you all are doing well and thank you for stopping by. Today we are going to be taking a look at a pretty unique affiliate program that specializes in outdoor pizza ovens. A micro-niche if ever there was one.
The company in question in called Ooni and these outdoor pizza ovens are what you are going to be promoting through the Ooni affiliate program.
Can You Make Money With The Ooni Affiliate Program? It is certainly possible to make money with the Ooni affiliate program, but the niche is relatively small and so you will need to maximize your traffic throughput to get the best results.
This is a very specific product that is going to require specific content to get the most out of it. We will take a look at the commission, cookie and some of the best niches to use for this program. Let's get to it.
There Is Just Something About Owning Your Own Business. Being Your Own Boss. Building Something From The Ground Up With Your Own Hands. Especially When It Is This Easy To Get Started.
---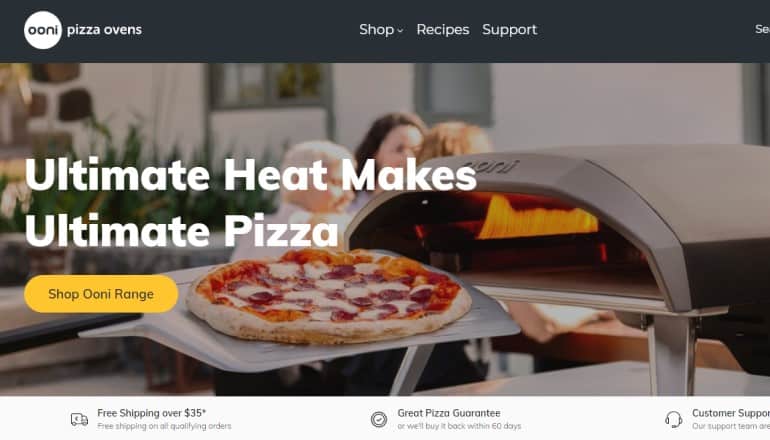 The 9% Ooni Affiliate Commission
The commission offered by the Ooni affiliate program is a wonderful 9%. It falls just short of the double-digit commission that I always like to see but for this affiliate that doesn't make much of a difference.
9% for these types of pizza oven products is well above what you would normally expect. Amazon Associates only gives you a 1%-3% commission for these same types of products.
Given the overall prices of the Ooni product lines a 9% commission is going to give you a nice profit for each sale and you could build a nice passive income business with just a few sales of their ovens each day.
30-day Tracking Cookie Duration
The 30-day tracking cookie should be just fine for most of the Ooni produt line. Typically you want longer cookies for more espensive products and 30-days should work for most marketers out there.
The expectation will be Ooni's high-end oven that runs close to $600 dollars. 30-days is about the bare minimum you want for a product that costs this much. People need time to decide on such a large purchase and that could cause you to miss out on some commissions if they take longer than a month.
You can compensate for the 30-day cookie by placing your link for the high-ticket items into more buyer intent oriented content and market them to people who are almost at the end of their buying cycle.
---
A Brief Look At Ooni Products
These are incredible outdoor pizza ovens that are wood-fired and incredibly well made from the looks of something. They also have some pizza accessories and pizza peels for you to promote in addition to their outdoor ovens.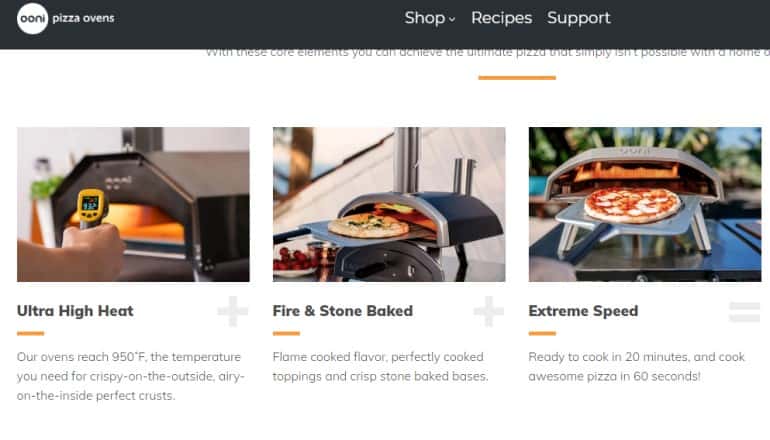 They have gas, charcoal, and wood-fired outdoor pizza ovens. The prices range from around $250 to around $600 dollars making them high-ticket items at the upper end at least.
The only downside is that there are only about 5 ovens plus the accessories making this a pretty specific affiliate program that will work for a few niches but will probably need to be paired with a few other cooking or outdoor/backyard affiliate programs.
Niches To Consider For Ooni Products
This is one of the most focused product lines I have come across in quite some time. These are outdoor pizza ovens and that is really all you have to promote from this affiliate program, a few accessories as well, but the main focus is their 5 or so pizza ovens.
The question you need to ask is who are these for. What niches are these pizza ovens going to work for?
Here are a few that I think would be good places to start…
Backyard Entertainment Niches
Grilling Niches
General Food Niches
Pizza Making Niches
Pizza Recipe Niches
Outdoor Cooking Niches
Outdoor Partying/Swimming Pool Niches
I think grilling or outdoor entertainment niches might be the best fit because these pizza ovens are outdoor products. I think it might be a tough sell to your standard kitchen cooking crowd because of this. But you can always give it a try.
---
What I Like About Ooni Affiliate Program
I think the 9% commission paired with the 30-day cookie is quite good for the types of products that you are going to be promoting through this affiliate partner.
The products themselves look incredible and should make you very comfortable about selling them. The narrow niche that they occupy might be an issue but I will get into that in the next section.
I like the look of the website. it is easy to navigate and modern so when you send your audience where they should feel right at home and be able to get around the site with ease.
Overall this looks to be a good affiliate from top to bottom if you can find a place for their unique product line up in your content.
What Might Be An Issue
I think the very specific nature of these ovens might be the biggest issue with them from an affiliate marketing viewpoint. You content and niche must cater to outdoor pizza ovens pretty well.
That might take a while to figure out the best way to approach these ovens and incor[porate them into your content. Once you do that, however, there is really no downside to this affiliate program.
---
The Bottom Line
Commission: 9%
Tracking Cookie: 30-days
Auto-Approval: No
Affiliate Niche: Cooking/Ovens
Affiliate Network: AvantLink
Join The Ooni Affiliate Program Here
That wraps up our look at the Ooni affiliate program. To say this is one of the more unique affiliates out there would be an understaement. But there is a lot of potential for this affiliate.
Chances are, not to many niche sites out therehave a large section of their website dedicated to outdoor pizza ovens which means that it is an opportunity for you to take advantage of.
Why no add a section to a grilling or smoking niche site that deals with outdoor piszza ovens. It is a bit of a departure but it can work well if you ease your audience into it and your grilling audience is looking for new challlenges.
Ultimately it will come down to what you think is best for your niche site. Hopefully the ooni affiliate has given you something to think about when considering what typres of partners you can use.
Outdoor pizza ovens. Who knew? Now you know.
Don't go it alone. Get the best learning tools and community to help you build your online dream. Check it out here.
Thanks for stopping by and have a wonderful day.