This article may contain *affiliate links. Please see our affiliate disclosure for more details
If you managed to find your way to this site chances are you are looking to get in on the Wealthy Affiliate Free membership. Go on you.
The premium membership is one of the best deals online for what you get, but is the starter membership even worth it or should you just upgrade or pass altogether.
That is the question I am going to answer for you right here and now. I'll go into what makes this free membership stand out.
What some of the perks and benefits are for the starter membership. And finally, determine whether or not the starter membership is really worth bothering with.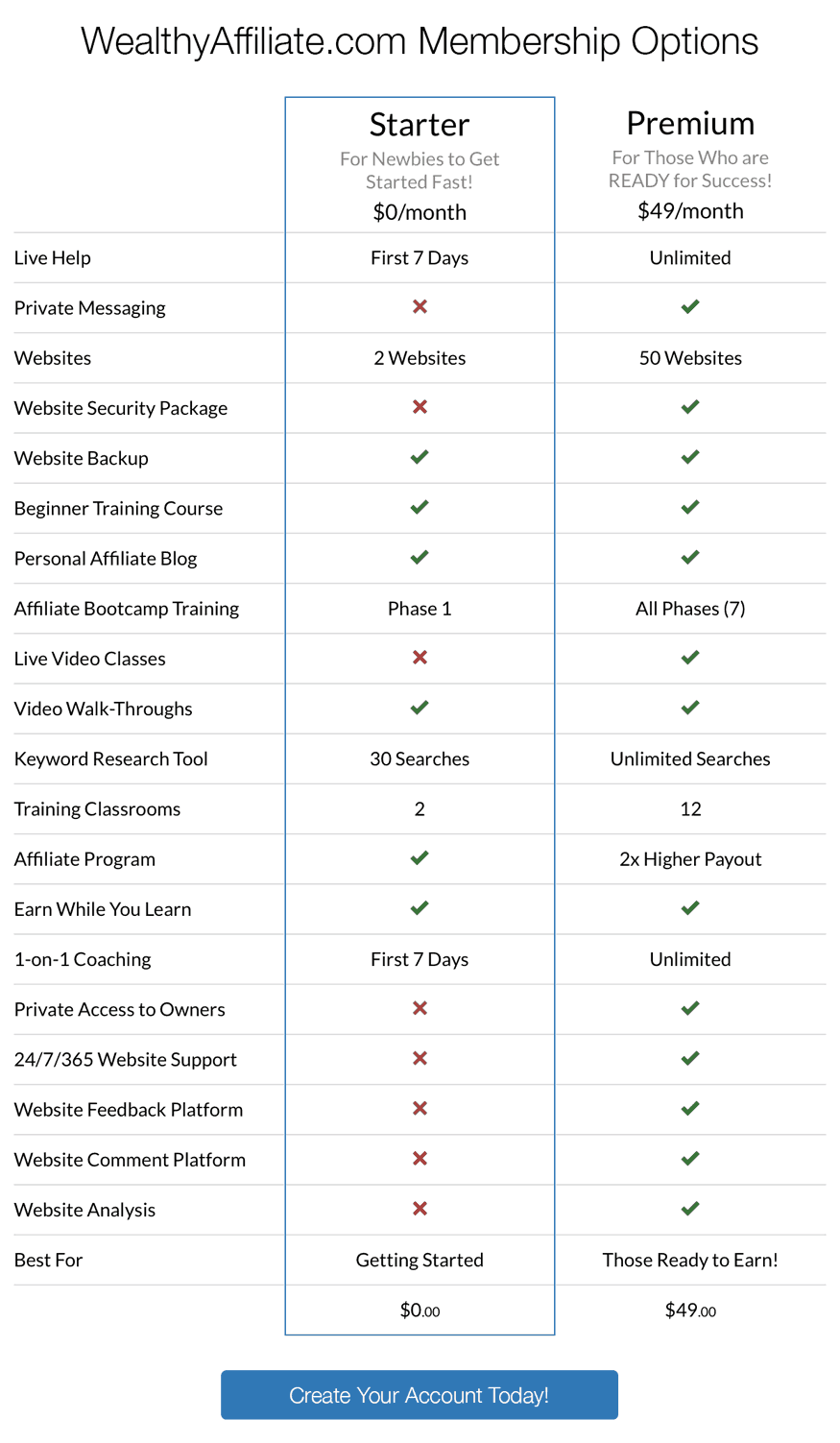 What is The Free Starter Membership?
This membership is just what it sounds like. it is a free introductory membership to Wealthy Affiliate. Wealthy Affiliate is an online training program designed to get you up and running with an affiliate marketing business primarily through blogging.
There are training programs for other types of online business at Wealthy Affiliate but the focus is definitely on Affiliate marketing.
As a starter member, you have access to the first training module for the Online Entrepreneur Certification. It's a fancy name for the affiliate marketing training that Wealthy Affiliate offer. It is primarily focused on niche websites.
The initial training module focuses you on getting the basics of your website set up and walks you through the process of getting everything set up properly.
Things like writing your privacy policy and about me pages are some of the things you will learn in these early steps.
If you are brand new to affiliate marketing then this stuff can have great value for you. However, if you have some basic understanding of building a website then a lot of this early training will be pretty boring and you can speed through it.
If you fall into the latter category the starter membership is not going to hold much value for you at this point. But there is more on offer so maybe it will pick up a bit for you.
If you are brand new then the starter membership is going to be invaluable. The early training is good for getting your feet wet, but more importantly, it is great for deciding whether this type of business is going to be for you or not.
A lot of newcomers take one look at what is required to be successful at this business and say "not for me" and walk away.
The stark realization that this is a job and you will spend 6 months building your website and not see a dime of revenue in return is daunting for many people.
Success Is Up To You
What is Included?
The first thing that you'll notice when you sign up for a free starter membership is that you have access to 2 Free SiteRubix Websites. These are hosted on the Siterubix.com domain.
They are a great place to start writing your content and publishing a few articles while you decide whether you want to upgrade to the premium membership or stick with the free one.
Or choose none for that matter. That is the great thing about the starter membership. You have plenty of options on what you can do when you get here. Stay. Go. Upgrade. It is all up to you.
The free website is yours to build for as long as you want. You can even move everything over to your own domain if you choose to buy one and start your own branded affiliate marketing business.
In addition to the websites, you get limited access to the Jaaxy Keyword research tool. You can start finding those great long-tail keywords to base your content on using this powerful research tool.
Most keyword tools cost a ton per month but you get a chance to use this one for free for 30 searches and premium upgrades get to use it with no search restrictions. You also get access to the Wealthy Affiliate Affiliate program.
That's right. You can promote Wealthy Affiliate and earn real money for anyone who signs up without having to be a premium member. It is rare in this business for something like this.
You also get access to level one of the boot camp training which begins to teach you just how to promote Wealthy Affiliate and get others to try it out and see if they like it.
And Finally, you get access to two of the training classrooms where you can learn a variety of techniques and strategies to make the most out of your affiliate marketing business.
The First 7 Days
The first 7 days of your free membership are going to be the most productive. During these first few days, you have access to the premium member chat.
You can ask questions and interact with the older members who have a wealth of knowledge about what it takes to be successful in this business.
In fact, I would say it is worth signing up just for those 7 days. You can learn a ton just by asking questions and even if you choose to move on and not sign up for the premium membership.
You can gain a lot of knowledge and practical know-how from these members who have seen and done pretty much everything in this industry.
Some of these members really know their stuff and are often more than willing to help get you on your way. And it is all completely free for the first 7 days of your membership.
After that, you do lose access to the chat, but even if you never come back you will have a ton of great information to take with you on your journey into online business.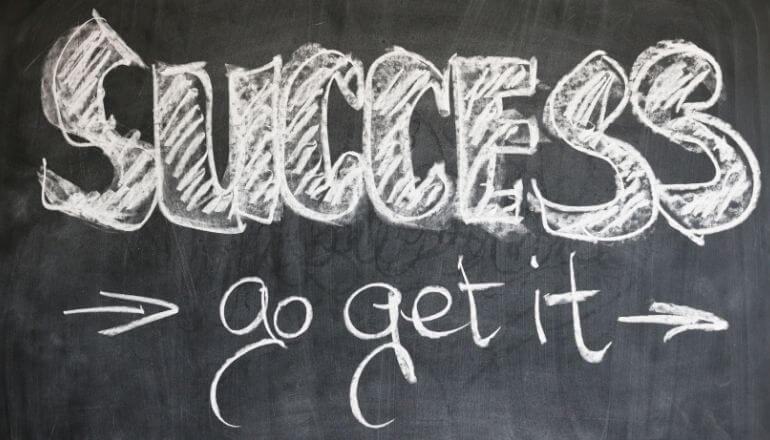 Is It Worth It?
Ultimately there is nothing not to like about the starter membership. If you already know your way around affiliate marketing then you will not find much-added value here. But you would not expect to. For people with the experience, its really upgrade or move on to something else.
But for the beginners. This is a great place to start. You can get your first taste of affiliate marketing and a couple websites to use while you learn the ropes all for free. It is a very good deal.
My advice is to take full advantage of the 7-day period that you have access to the member chat. After that, you can make your decision on whether Wealthy Affiliate is for you. There is no reason to rush it one way or the other.
There is no reason to rush at all. Make sure this business is something that you are going to enjoy doing. Take all the time you need with the starter membership and make a choice that is in your best interest.
Keep This in mind.
It is all 100% free. You don't ever need to give out your financial information or credit card or anything to get a look at what Wealthy Affiliate has to offer.
If you like it you can stay.
If you love it you can upgrade.
If you hate it, you can leave and never look back.
The choice is yours.
I wish you the best of luck with whatever you choose to do. I hope to see you inside Wealthy Affiliate sometime. Either as a starter member just looking around or as a Premium member who has made the commitment to work and change your financial future for the better.
If you want a little bit more information on everything Wealthy Affiliate has to offer, please check out my full review right here.
---
I will be happy to answer and questions or comments in the section below.
Thanks for stopping by and, as always, have a wonderful day.