This article may contain *affiliate links. Please see our affiliate disclosure for more details
Sewing is a great niche. You can blog about so many different aspects of it. A blog on how to repair worn clothes is going to be an invaluable help to many people around the world. Saving them money and teaching them practical skills.
Your sewing blog could revolve around creating your own clothes from scratch.  Make your own style with your own hands and give voice to your passion. Or reviewing sewing machines.  Or the best threads and needles to use.  The list of ideas goes on and on.
But regardless of your place in the sewing niche, your blog is going to need some great sewing affiliate programs to really maximize your income for this great blogging niche. We found 10 of the best around.  Some with great affiliate terms, some because of their renown in the sewing space.
There Is Just Something About Owning Your Own Business. Being Your Own Boss. Building Something From The Ground Up With Your Own Hands. Especially When It Is This Easy To Get Started.
---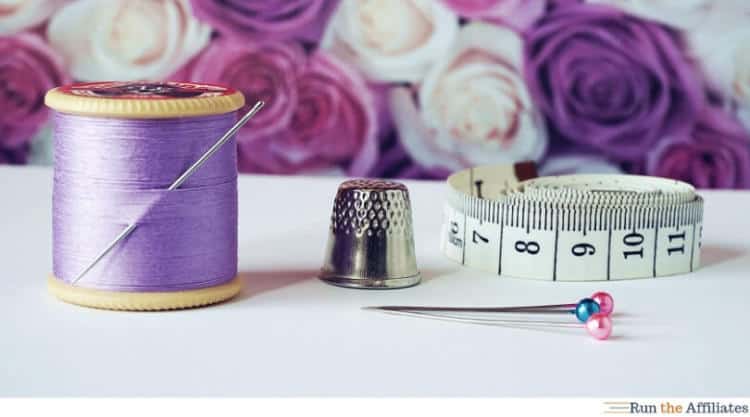 ---
Home Sewing Depot Affiliate Program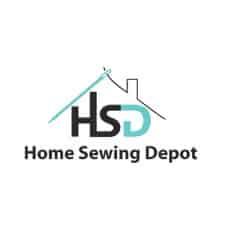 Home Sewing Depot is a huge retailer of just about everything you could possibly want in the sewing niche. This type of affiliate program is a must simply for the sheer volume of products they have in stock for your readers.
In addition to your sewing supplies, DIY sewing kits, and sewing machines.  Home Sewing Depot offers some interesting online courses for your readers to check out.  Some are there to be purchased but they have some free tutorials to consider.
Between the products and training information, there is a ton of potential content for you to create for your own blog just from this one affiliate alone.  Taking inspiration from an affiliate and turning it into great content is always a good way to expand your blog and make a little commission in the process.
In addition to the great products offered by Home Sewing Depot, they also have some pretty nice terms for their partner program.  Affiliates receive an 8% commission for all qualifying sales and the tracking cookie is an exceptional 90-days. Looking at the 30-day ShareASale statistics, this partner program continues to impress. 
The $107.69 Average Sale is good for an affiliate of this type. The average commission is a decent $8.62. And the Earnings Per Click is a respectable $19.22 EPC.
---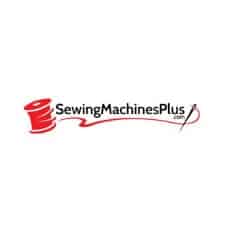 Sewing Machines Plus Affiliate Program
Sewing Machines Plus is a retailer of sewing equipment.  We are not talking about thread and needles here.  This retailer sells heavy-duty sewing machines, quilting machines, and embroidery machines.  These are for people serious about sewing on an industrial level.  Most individuals don't need this kind of equipment.
But you will find the odd individual that will want to buy the best for their hobby or passion.  This affiliate is more for someone looking to start their own sewing business.  Even if they only intend to sell their wares on Etsy or their own Shopify store.
You won't make a ton of sales from this affiliate partner, but you won't need to.  Many of the machines sell for hundreds to thousands of dollars.  This makes the commissions from this affiliate pretty substantial.
Speaking of commissions, Sewing Machines Plus offers an outstanding 10% commission to its affiliate partners.  When you combine this commission with the high-ticket nature of many of these sewing machines and equipment the income possibilities become very promising.
The 30-day cookie is decent but we would like to see a longer one.  Especially due to the high prices of some of the equipment. A longer cookie gives potential customers more time to consider their purchases and still gives you the opportunity to receive a commission from it.
The ShareASale statistics look pretty good as you would expect from an affiliate program of this quality.  The $330.85 Average Sale reflects the high prices of their products.  The average commission of $33.21 is right where you would expect it to be.  The earnings per click are fantastic at a $68.12 EPC.
A great affiliate program to have in your arsenal.  If you can fit it into your blog in any way, shape, or form I would highly recommend it.  It won't generate a ton of sales but the sale you do get will be well worth the time and effort you put into promoting their products.
---
Joann Affiliate Program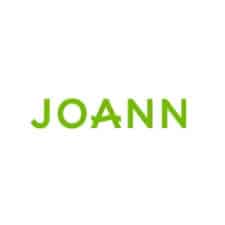 This affiliate program was a tough one to include. It is Joann. One of the most popular arts and crafts chains in the United States. They have just about everything related to the sewing niche and the larger art niches in general.
It is a great store and you may even have a physical location near you.  Many people in the sewing niche, including many of your potential readers, already have a trusted relationship with Joann.  That is the reason they are on this list.  Their absence would be conspicuous I think.
So with that build-up, now the bad news.  Their affiliate program is not great.  It is pretty poor, to be honest. You will get better terms from Amazon and if you had to choose between the two Amazon Associates wins every time.
The problem is the 1% commission.  It is just far too low to really be of any use to your blog.  I would have a link on my homepage to Joann but that would be about the extent of the promotion.  Better to use your time promoting a better affiliate program. It is a bit sad since the store itself is great for this niche or any arts and craft niche really.  It would be one of the better affiliates if their commission was just a few percentage points higher.
---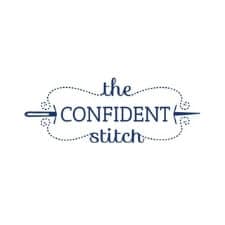 The Confident Stitch Affiliate Program
The Confident Stitch specializes in a wide array of fabrics, patterns, tools, and trims for sewing enthusiasts.  They have a wide selection of quite a few types of fabric for your readers to choose from.  Wools, silks, and cotton along with many others are accounted for.
Having this type of affiliate partner is a must-have for any sewing blog.  You want your audience to be able to get great fabrics for their projects.  While this type of program won't have the high ticket items of a sewing machine retailer they will have more sales volume.
An important aspect of affiliate marketing is making sure every aspect of your niche is covered by a partner program.  Usually, you want to have a couple just to be on the safe side.  Pairing this fabric dealer up with another one would be a great idea for the health of your sewing blog.
The terms of the partner program are very favorable as well.  The Confident Stitch offers a 10% commission on all qualifying sales and their tracking cookie is a very long one at 90-days.  These are great for any affiliate program and are enough to make this program a great one to promote.
The 30-day ShareASale statistics only add to the value of this associate's program.  The $62.51 Average Sale is quite nice for a program with very few high-ticket items.  An average commission of $6.25 is right where you would expect it to be.  The earnings per click are decent at $8.54 EPC.
A great fabric supplier for your sewing blog. You can even generate a little content by giving some facts and history of each individual fabric.
---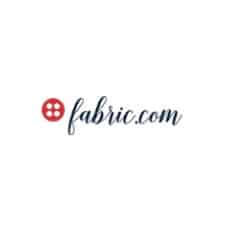 Fabric.com Affiliate Program
If you have a sewing blog you must have Fabric.com as your affiliate program. This will be the main source for your readers to get their fabric. To say they specialize in sewing fabrics is an understatement. They have every fabric it seems like.
We'll get to the terms of the partner program in a minute.  But the big draw of this affiliate program is the sheer selection and amount of fabrics this store has.  They have thousands of fabrics to choose from.  Maybe 10's of thousands.  There are so many it would be impossible to count.
You always want to have back-ups for your affiliate partners and a fabric supplier is no exception.  But you would be hard-pressed to find another store with as thorough a selection of fabrics.  This should be front and center for your blog.
The terms of this affiliate program are almost as impressive as their fabric selection.  Fabric.com offers a wonderful 12% commission to its associate partners for new customers.  An 8% commission for returning customers is pretty good as well given the products they sell and their tracking cookie is good at 30-days.
The earnings per click is a decent 10.57 EPC according to the Commission Junction profile for this affiliate program. A great program for any sewing blog.  Put it front and center and really promote their extensive selection of quality fabrics.
---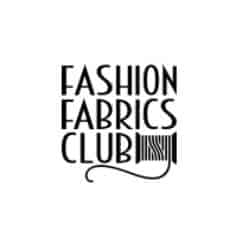 Fashion Fabric Club Affiliate Program
Fashion Fabric Club is another fabric retailer with a huge selection of fabrics. Over 20k fabrics for your readers to choose from. Between this affiliate and Fabric.com, you will have most of your fabric needs covered for a sewing blog.
Choosing which fabric retailer to use is going to depend on which one converts better for your particular audience.  But it would be hard to imagine needing another fabric supplier with this one in your stable.  Always have a backup but keep this one at the forefront.
They have a huge selection of small single-cut fabrics but they also have fabric bolts for those large-scale programs. If your readers need to make multiple projects from the same type or pattern of fabric then this affiliate will fit your needs perfectly.
Here is the thing that sets this affiliate partner apart from some of the other fabric dealers.  They offer a 12% commission as their standard base percentage for all sales.  It is great.  A generous commission bolstered by a nice 30-day tracking cookie.
The previous partner program,Fabric.com is a great choice for a fabric dealer for your blog.  But Fashion Fabric Club might be the best sewing partner program available to sewing bloggers.  There is really no weakness in the program. Then you add in the fact that it gives you 4 full percentage points more commission as its base rate than Fabric.com.  A must-have.
---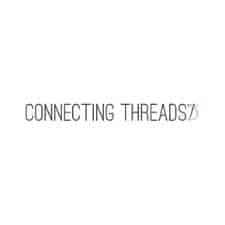 Connecting Threads Affiliate Program
Connecting Threads has a variety of fabrics, patterns, and threads for your readers to choose from.  They have a decent selection but nowhere near the selection of fabric that Fashion Fabrics Club has.  Therefore the patterns, threads, and kits are the best products to promote for this vendor.
They also have a good selection of machines for you to review and promote. This is a jack of all trades type of affiliate. They have a decent amount of everything but are outclassed by retailers that focus on one basic item.
The terms of this affiliate program are pretty decent.  Connecting Threads offers its affiliate partners a 10% commission.  They also have a tracking cookie of 15-days.  The cookie is a little less than ideal but it should still be usable. The ShareASale 30-day statistics are pretty decent for this affiliate.  The $62.43 Average Sale is pretty nice. 
A 6.24 average commission is right where you would expect given the commission percentage.  The Earnings per click is a respectable $18.44 EPC. A good general affiliate program to have for the sewing niche.  A little bit of everything for your readers.
---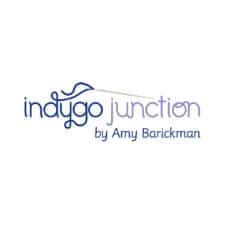 Indygo Junction Affiliate Program
This retailer focuses on patterns for the most part. You will need to pair this up with some other affiliates to get the most out of it. A program that offers fabrics and sewing equipment will complement this affiliate the best.
The patterns are an integral part of any sewing blog and you can use their patterns to generate a ton of content.  By creating the products you can make videos and blog posts about the outcome of the pattern and show them to your readers. 
It is helpful and lucrative when you can show and tell the products from an affiliate. Indygo Junction offers its affiliate partners a 12% commission on all qualifying sales.  It is a pretty generous commission for a retail partner program.  The tracking cookie is the standard 30-days window for your affiliate sales.
The 30-day ShareASale Statistics are pretty average.  The average sale is $12.20.  The earnings per click are very low at $1.18 EPC.  This seems off and sometimes these statistics are incorrect.  Check back to see if this is a trend or an outlier.
---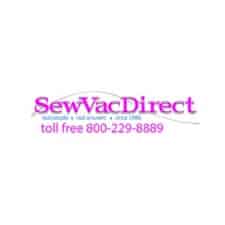 SewVacDirect Affiliate Program
This retailer is focused on sewing machines, quilting machines, and embroidery machines.  They have a huge selection of all of these products as well as vacuums.  The prices of these items are fairly expensive and can generate some nice income.
This partner might have a limited appeal due to the price of some of their products.  It is a double-edged sword more commission but fewer sales are usually how these higher ticket items pan out.  Still, any sewing blog needs at least one sewing hardware affiliate.
The SewVacDirect affiliate program has a 90-day tracking cooking for their affiliate partners.  A nice long duration for a cookie.  Their commission is decent as well.  They offer a 10% commission for sales through your affiliate links.The earnings per click are $156.34 EPC.  The average sale is $111.08 Average Sale. 
The program also has an $11.11 Average Commission. The numbers look pretty good for this affiliate program. A decent overall affiliate to have a look at.
---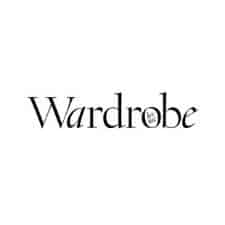 Wardrobe By Me Affiliate Program
Wardrobe by Me is another pattern retailer.  They have a great selection of very interesting patterns for everyone.  Men, women, big and small have just about everyone covered with their sewing patterns.
The patterns range from dresses to swimsuits to jackets and underwear. Just about every part of a wardrobe is accounted for so your readers can create entire ensembles with the patterns for sale through this affiliate program.
The patterns themselves are relatively cheap. Most of the cost around 10-12 dollars. Like the other pattern affiliates, making a project out of one of their patterns is a great way to promote the affiliate and create content for your blog.
Wardrobe by Me has an outstanding 15% commission percentage for their affiliate partners. This is one of the best commissions in the entire niche. They also offer a standard 30-day tracking cookie for their affiliate partners.
---
Final Thoughts On Sewing Affiliates
10 affiliate programs that will enhance any sewing blog.  Whether you need a supplier of sewing hardware or a vendor that can fulfill your reader's fabric need there is something for you on this list. 
Choose the ones that fit your audience the best and promote away. Diversity is key when selecting your affiliate programs.  You want to be sure you cover every potential product that your audience might need and give them an avenue to purchase that product. 
You don't want them going somewhere else if you don't have an affiliate with the product they need. Ultimately, though the success of your affiliate programs is completely reliant on your content.  If you have great content then people with begin to trust you and your blog and will take your advice when it comes to their purchases.  If you don't build that trust with great content then the terms of your affiliate partners are irrelevant.
Don't go it alone. Get the best learning tools and community to help you build your online dream. Check it out here.
Thanks For visiting And Have A Wonderful Day
---