This article may contain *affiliate links. Please see our affiliate disclosure for more details
The sweet science. Boxing.
It has certainly taken its fair share of hits in recent years. The popularity of the sport has fallen off somewhat with the rise of MMA and similar sports.
But there is still a huge audience for boxing. Just look at the Pay-per-View numbers for some of the biggest fights.
So the audience is still there for a boxing blog. However, much of the competition has moved over to MMA and UFC.
Now is the time to strike if you are thinking about building a boxing website. There are numerous angles you can take, especially if you are already involved with a boxing gym or program offline.
This expertise would give you valuable insights into the sport that you can turn into great content.
Then add some of the great boxing affiliate programs on this list to your blog and you are well on your way to earning a nice side income online.
There Is Just Something About Owning Your Own Business. Being Your Own Boss. Building Something From The Ground Up With Your Own Hands. Especially When It Is This Easy To Get Started.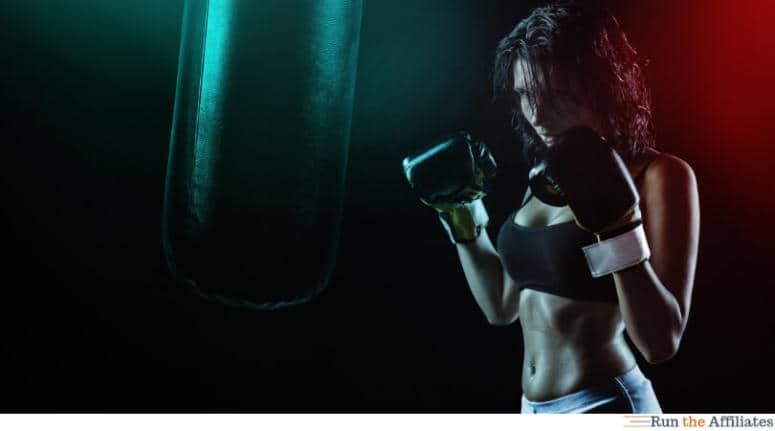 Check Out These Boxing Affiliate Programs
Boxing affiliate programs allow boxing content creators to monetize their content through affiliate links. When a customer uses the affiliate link and makes a purchase the content creator earns a small commission for their promotional work.
Affiliate marketing programs are one of the best and most successful ways to monetize your boxing content across multiple mediums.
Now that you have some ideas for your affiliate program strategy its time to make sure your affiliate earnings are the best they can be.
For that, you are going to need to build a solid traffic generation and conversion strategy to maximize these boxing affiliates.
---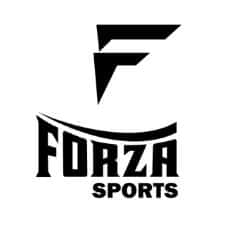 Forza Sports Affiliate Program
Company Name: Forza Sports
Application: Sign Up Here
Affiliate Network: ShareASale
Sales Commission: 10%
Tracking Cookie: 30-days
Niche: Sports
Auto-Approval?: No

Forza Sports has a huge selection of training equipment and products for a wide variety of sports. However, their boxing section is one of the best on the internet. They have everything you need. From gloves and heavy bags to speed bags and protective gear.
This is really one of the most comprehensive boxing stores around and you could conceivably make Forza Sports your primary affiliate for your boxing blog.
The Cookie and the Commission
Forza Sports offers a more than fair 10% commission for their affiliate partners. A double-digit commission percentage is great for a retailer of physical products. This is about double what Amazon would offer for similar products.
The good commission is welcome given the price of many of their products and it is sitewide. So even if your readers buy something that is not boxing-related you will still get the commission for it.
The tracking cookie offered up by Forza Sports is a standard 30-day cookie. While this is an average cookie duration it is perfectly fine for this type of affiliate. Generally the higher the ticket item the longer you want the cookie to be.
30-day ShareASale Stats
The Statistics over the last 30-days look fantastic for the Forza Sports affiliate program.
The $92.41 Average Sale is excellent.

The $9.24 Average Commission is right where you would expect a 10% commission to be given the average sale.
The earnings per click is an outstanding $51.71 EPC.
The Wrap-Up
Everything about this partner program is pretty good. They offer a great commission and a good tracking cookie. They have one of the best selections of boxing equipment and gear available anywhere on the web.
A potential cornerstone affiliate program for any boxing blog.
---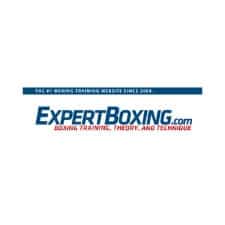 Expert Boxing Affiliate Program
Company Name: Expert Boxing
Application: Sign Up Here
Affiliate Network: None
Sales Commission: 25%
Tracking Cookie: Not Available
Niche: Sports
Auto-Approval?: No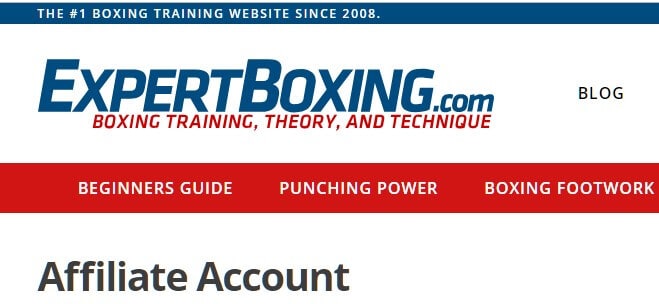 Expert Boxing offers an array of boxing instructional videos that you can use to learn or teach boxing to just about anyone. They have videos for beginners. Videos for proper punching techniques and footwork. Even diet plans for boxers.
The website also features equipment reviews and some other content.
The Affiliate Terms
Expert Boxing offers its affiliate partners a very healthy 25% commission on sales of their training videos. A great commission for their products and one that makes promoting them an easy decision.
The tracking cookie duration was not readily available in their affiliate terms, so be sure to ask about the exact duration of the tracking cookie when you join the Expert Boxing Affiliate Program.
The Wrap-Up
A good affiliate program that does something a little different from the standard boxing equipment retailers. You want to diversify your partner program portfolio as much as possible. Therefore, having a couple of equipment vendors, training products and even some memorabilia stores is always a great idea.
Give this one a look and see if it converts for you. It is well worth some of your time to run some conversion tests for your blog.
---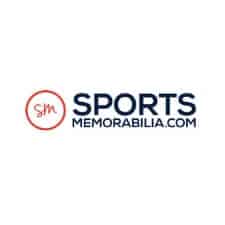 SportsMemorabilia.com Affiliate Program
Company Name: Sports Memorabilia
Application: Sign Up Here
Affiliate Network: ShareASale
Sales Commission: 12%
Tracking Cookie: 30-days
Niche: Sports
Auto-Approval?: No
The first of 2 memorabilia shops on this list. Sportsmemorabilia.com has a great selection of boxing collectibles. Including autographed gear and other keepsakes from the sweet science. They also have items from many other sports and the commission is sitewide. Not just for boxing-related items.
Trust plays a huge factor when dealing with items like the ones for sale at sportsmemorabilia.com. You need to be sure that your readers are getting the authentic items and this company guarantees the authenticity of the products they sell so you can promote them with confidence.
Affiliate Terms?
The affiliate terms are pretty good for the partner program. They offer a standard 30-day tracking cookie to their affiliate partners. However, given the high price of some items, I would have liked to see a bit longer duration on the cookie.
The commission, on the other hand, is excellent at 12%. Given the unique nature of the items, this is a great percentage. You always want to be sure to send your readers to a reputable source for items like this and Sportsmemorabilia.com certainly fits the bill.
The ShareASale Stats
The 30-day stats are fantastic for the Sportsmemoabilia.com affiliate program.
The $270.66 Average Sale is very high and a welcome sight to see.

The $18.61 Average Commission is pretty good.
The earnings per click are decent at $23.90 EPC. This might seem a little low but these are very much luxury items and they tend to have a lower conversion rate.
Why Promote SportsMemorabilia.com?
Great products. Verified authentic memorabilia. Once you throw in the staggering number of products on sale and then add in the great commission and reasonable cookie duration this becomes one of the best memorabilia vendors on the internet. Their boxing selection is second to none as well.
---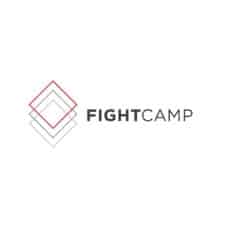 Fight Camp Affiliate Program
Company Name: Fight Camp
Application: Sign Up Here
Affiliate Network: ShareASale
Sales Commission: $30 Flat Fee
Tracking Cookie: 30-days
Niche: Sports
Auto-Approval?: No
Fight Camp is a full studio boxing gym that you can set up in your home. This affiliate is not about learning to box or anything like that. This is more along the lines of using boxing as a fitness workout that anyone can do to stay in shape.
The workout is great and the equipment is high-quality. How you fit this into a boxing blog is the tricky part. It might fit better in a fitness type blog. But I think you can use your reader's love of boxing to get them to invest in this type of workout equipment.
It will depend on your specific audience for sure. But don't rule it out without a little bit of testing to see if it converts for you.
The Commission and The Cookie
The tracking cookie is a standard 30-day duration. This is pretty much the standard duration these days. Longer is better but this is acceptable. The commission is a flat fee of $30 from this partner program. I prefer percentages over flat fees but this one is not bad at all.
ShareASale 30-Day Stats
The 30-day statistics look pretty good as well.
The earnings per click is an outstanding $96.77 EPC.
The Average commission is the $30 flat fee for referrals.
The average sale is not listed since there is a flat fee for the program. You get your $30 dollar commission regardless of the amount spent.
Why Should You Promote Fight Camp?
The Fight Camp Affiliate program offers your boxing blog something a little different than all the boxing equipment and training partner programs. You can sell it as a fun way to stay in shape while staying in the boxing niche. The commission is a good flat fee and the cookie is decent.
It is certainly worth a look. Run some tests and see how it works for your audience.
---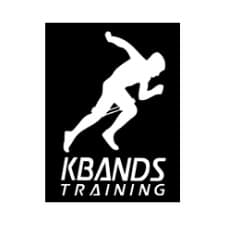 Kbands Training Affiliate Program
Company Name: Kbands Training
Application: Sign Up Here
Affiliate Network: ShareASale
Sales Commission: 12%
Tracking Cookie: 60-days
Niche: Sports
Auto-Approval?: No

Kbands offers a huge selection of training bands for a variety of sports. Their boxing offerings are robust enough to place this partner program on this list. This is a pretty passive affiliate program. You can simply add your link to any article involving training bands for boxing.
The Affiliate Terms
The Kbands affiliate program offers its partners a very nice 12% commission. A very reasonable percentage for a physical product. The price of the products makes the commission an even better prospect.
The tracking cookie for this associate program is 60-days. This is a very nice duration cookie and gives your readers more than enough time to make a purchase and still allow you to get a commission from the sale.
The ShareASale 30-day Stats
The 30-days ShareASale statistics look pretty nice for this affiliate program.
The $59.97 Average Sale for this affiliate is outstanding.

The average commission of $7.20 is just about what you would expect given the terms.

The earnings per click are a robust $31.30 EPC.
Why Promote Kbands?
The product is very good and very useful for a boxing blog. The commission is great and the cookie is equally good. This is an all-around good affiliate and a pretty low maintenance one since the product selection is pretty small.
See if it converts and adds it to all your relevant content.
You Might Also Be Interested In…
---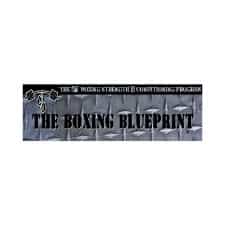 The Boxing Blueprint Affiliate Program
Company Name: The Boxing Blueprint
Application: Sign Up Here
Affiliate Network: ClickBank
Sales Commission: 70%
Tracking Cookie: Not Available
Niche: Sports
Auto-Approval?: Yes

The Boxing Blueprint is a training program for boxers. It is divided into key sections, like stamina and punching power. This program is designed to be efficient with your time and maximize your boxing training. This Product is 100% digital.
This partner program is hosted by the ClickBank Affiliate Network. They offer a money-back guarantee on all their products, so check it out for yourself and see if it is something you would want to promote on your blog.
Always have a look at digital products before you promote them if at all possible. And be sure they offer a money-back guarantee or a free trial for your readers as a safety net.
The Affiliate Terms
The Boxing Blueprint is a digital product. Because of this, the commission is outstanding. This affiliate offers its partners a remarkable 70% commission for all qualifying sales through your affiliate link.
The high commissions are the main reason digital products are so appealing to an affiliate marketer. As for the cookie, you will have to ask about that after you join. I could not find any information about the tracking cookie from this affiliate.
It seems crazy to give that high a percentage. However, there is sound logic behind it. You only have to create the program once and then simply copy it each time someone buys it. There are no shipping costs, no packaging, none of the overhead associated with physical products.
The Wrap-Up
A good digital product. An absolutely fantastic commission. This is a very good partner program for your boxing blog if you can get it to convert with your audience. It is definitely something you will want to run tests with and produce at least a little bit of content for.
If it doesn't convert all you have spent is a little time. But if it does you have a very high commission partner to promote on your boxing blog.
---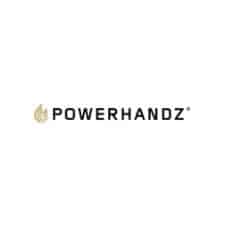 PowerHandz Affiliate Program
Company Name: PowerHandz
Application: Sign Up Here
Affiliate Network: None
Sales Commission: 10%
Tracking Cookie: Not Available
Niche: Sports
Auto-Approval?: No

PowerHandz only offers one product for boxing blogs. A set of weighted training gloves to build up hand strength and speed. They also offer specialized weighted gloves for other sports as well but are limited to the single product for a boxing blog.
Don't let this dissuade you from picking them up. Their product is very good and interesting and adds a bit of diversity to your partner portfolio. This is also a low maintenance affiliate. Since they only offer the one product you won't need to build a lot of content around it.
Give it a look and see how it converts for your specific audience.
The Affiliate Terms
PowerHandz offers its partners a very nice 10% commission as their base starting percentage. This is great for a physical product by itself. However, they have incentives for high converting affiliates.
You can take that commission all the way up to an unheard of 20% if you can start racking up the sales for this partner program. 20% for a physical product is simply remarkable.
The Wrap-Up
While they only offer a single of boxing-related product, the product itself is unique and very good. When you add in the great commission you can really begin to see why this affiliate is so appealing to a boxing blogger.
You won't need to build a whole lot of content directly for this product, so it becomes a bit more passive. However, this is the type of affiliate program that can be inserted into just about any boxing article. That makes it very valuable as a partner program.
---
Everlast Affiliate Program
Company Name: Everlast
Application: Sign Up Here
Affiliate Network: PepperJam
Sales Commission: 5%
Tracking Cookie: 30-days
Niche: Sports
Auto-Approval?: No

Everlast is one of the largest and most well-respected companies in the fight game. They have expanded into MMA and other fitness and fight training areas but they remain synonymous with boxing.
Anyone in the boxing niche is going to need to be promoting their products, either through this affiliate program or another store that sells their products.
The Everlast Products
Everlast sells just about everything you could need for a boxer.
Boxing Gloves
Protective Equipment
Hand Wraps
Punching Bags
Training Equipment
But it doesn't stop there. They have tons of products for MMA fighters, all manner of fitness products. From activity trackers to gym bags and yoga gear. To round everything off they also have a nice line of fitness and fight fashion branded with the Everlast name.
As you can see this affiliate goes beyond just boxing and could be a good affiliate addition to a fashion, MMA or fitness blog.
They even have boxing rings for you to promote. These are high-ticket items that run into the thousands of dollars and would make for a great commission if you can get a sale.
If they are part of the products that are commission eligible, you'll need to ask if they are part of the partner program.
It's a tough sell but with some good promotion, you could sell a couple of these high-ticket items every couple of months.
The Everlast Commission
The commission offered up by Everlast is a respectable 5%. It is actually a pretty nice commission as most of the larger brands tend to not have the best affiliate terms all things considered.
Keep in mind that the commission is not the most important aspect of any affiliate program, least of all a partner with the name recognition of Everlast.
More popular and well-known brands tend to convert at a higher rate than lesser-known ones, at least when you first start promoting them.
The Everlast Tracking Cookie
I think it is wonderful to see a full 30-day tracking cookie offered up by the Everlast affiliate program. Typically it is the cookie duration that gets neglected especially by larger brands and stores. Amazon has about a 20-hour standard commission for example.
The 30-days will give you plenty of time to promote Everlast products and still have plenty of time to make sure you earn your well-deserved commission.
Tracking cookie will probably never be a deciding factor by itself for an affiliate program but it does influence the conversion rate and if the cookie is too short you could have issues getting a decent conversion rate and may need to look elsewhere.
Fortunately, 30-days is going to be just fine for about 99% of Everlast's products. The boxing rings that run over 8k might need a bit more than 30-days for a tracking cookie but other than that it should be fine.
The Conversion Potential Of The Everlast Affiliate Program
I'll wrap up this look at Everlast with a little bit about the conversion potential for this affiliate program. With this disclaimer, the conversion rate is going to be specific to your audience and how well they accept Everlast.
But speaking in general terms, everything is in place to make this a great earner with a good conversion rate for a boxing blog.
The name Everlast is unimpeachable in the boxing world. They offer a competitive commission and a good tracking cookie.
They have high-quality products that should be relatively easy to promote and they fit into a wide variety of boxing micro-niche or categories.
Everything is in place and now it is just up to you to run some tests to see how well they convert with your specific audience.
All the potential and all the good things about the Everlast affiliate program means nothing if your audience just doesn't respond to them for whatever reason.
---
Get The Most Out Of These Boxing Affiliate Programs
There you have it. 8 Boxing affiliate programs that can help you monetize your boxing blog. The boxing niche might have been pushed behind MMA and other combat sports but there is still an audience for it.
And keep in mind that these things go in cycles. So while the niche might be down a little right now, all it takes is a great fighter to come through and reinvigorate the entire niche. At which point you will have an established boxing blog with some great affiliate programs for you to earn with.
I wish you the best of luck with your Boxing blog and hope that these affiliate programs will work for you. 
Don't go it alone. Get the best learning tools and community to help you build your online dream. Check it out here.
Thanks for visiting and s always have a wonderful day.